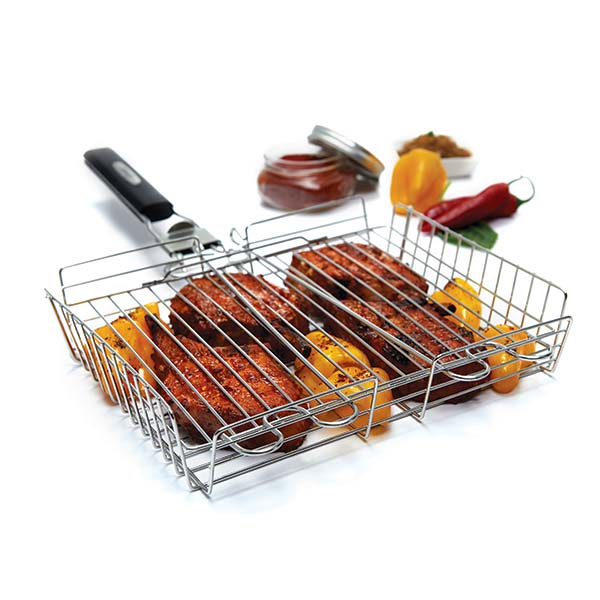 DETACHABLE HANDLE GRILL BASKET
65070

65070
Made of stainless wire with a soft grip detachable handle, this grilling basket is ideal for roasting on the grill or fireside. Multi–position lid, simple to use locking mechanism. Grilled Asparagus and Prosciutto Spears
PEOPLE ARE TALKING ABOUT THE DETACHABLE HANDLE GRILL BASKET
See what people are saying about BroilKing® products!