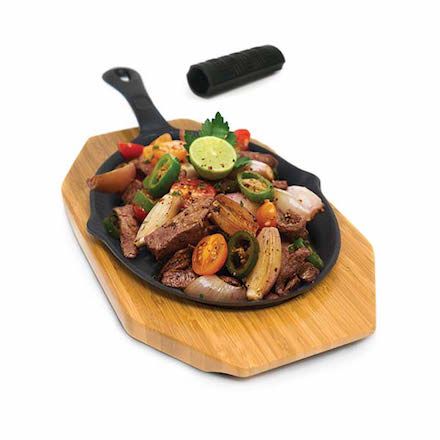 FAJITA PAN SET
69470

69470
Heavy duty cast iron skillet for preparing fajitas and other fried items on the grill. The set includes a bamboo base and silicone handle cover for moving the cast pan around.  Savory sizzle from grill to table. Grilled Asparagus and Prosciutto Spears
PEOPLE ARE TALKING ABOUT THE FAJITA PAN SET
See what people are saying about BroilKing® products!