Der Crown Pellet 500 ist hergestellt aus massivem Stahl für maximale Haltbarkeit. Das Grillgehäuse ist aus 1,5 mm dickem Stahl gefertigt und besitzt dazu unsere patentierten gusseisernen Grillroste. Das einfach zu bedienende digitale Kontrolldisplay steuert die gewünschte Temperatur von 82°C bis zu 316°C. Durch die Verwendung von 100% natürlichen Holzpellets erhält Ihr Grillgut einen unvergleichlichen Rauchgeschmack.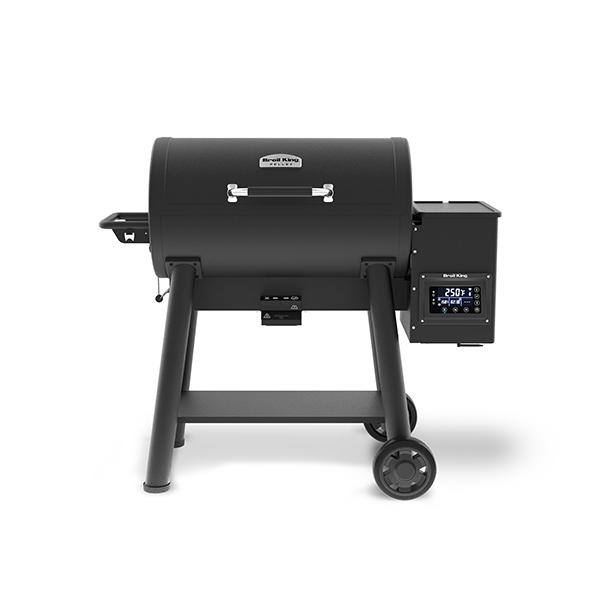 5158 cm²
GESAMTE GRILLFLÄCHE
3610 cm²
PRIMÄRE GRILLFLÄCHE
82-316 °C
TEMPERATURBEREICH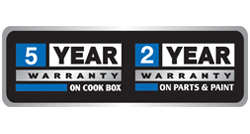 PERFORMANCE GRILL FEATURES.
Every Broil King is built with performance features that deliver unparalleled cooking versatility.
Jeder Broil King ist mit Schlüsselkomponenten ausgetattet, welche unvergleichbare vielseitigkeit bieten.
IDEAS TO GET YOU STARTED.