REGAL™ S 520 Golfcourse
886153
Der Regal™ S520 Golf Course bietet eine Gesamtgrillfläche von 5.497 cm². Massive und pflegeleichte Edelstahlgussroste, das Flav-R-Wave™ Kochsystem aus Edelstahl, 5 Dual-Tube™ Edelstahlbrenner, Edelstahl-Seitenablagen mit Gewürz- und Utensilienhaltern, alles auf einem robusten Edelstahlwagen. Leicht zugänglicher Fettabscheider mit Aluminiumwanne sowie zwei grosse, gummierte Räder und zwei robuste Lenkrollen. Mit diesen Eigenschaften ist dieser Grill perfekt für Gastronomen, Caterer oder alle anderen Hobby-Grilleure, die oft an verschiedenen Orten grillen.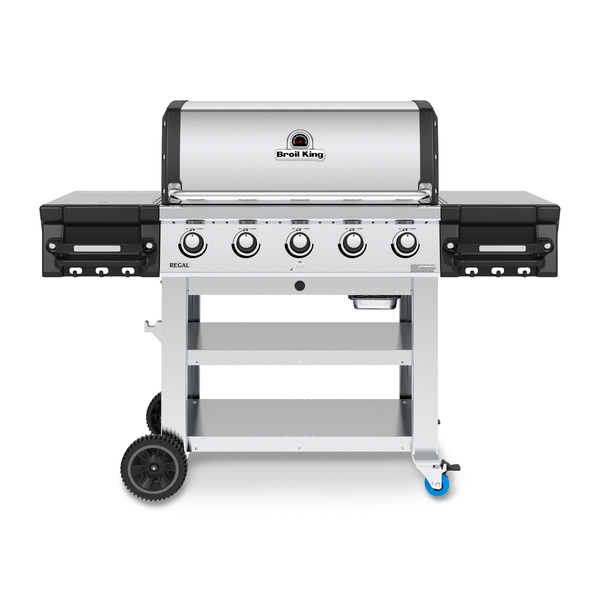 16 kW
EDELSTAHL STABBRENNER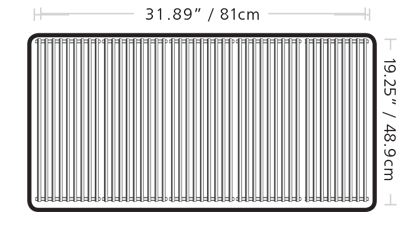 PERFORMANCE GRILL FEATURES.
Every Broil King is built with performance features that deliver unparalleled cooking versatility.
Jeder Broil King ist mit Schlüsselkomponenten ausgetattet, welche unvergleichbare vielseitigkeit bieten.
IDEAS TO GET YOU STARTED.