Der Baron™ S 590 IR verfügt über massive Gussroste, dem Flav-R-Wave Verdampfersystem, 5 Edelstahl Dual-Tube™ Brenner, sowie klappbare Edelstahl Seitenablagen und einen geschlossenen Unterwagen mit Edelstahltüren und einen Edelstahldeckel.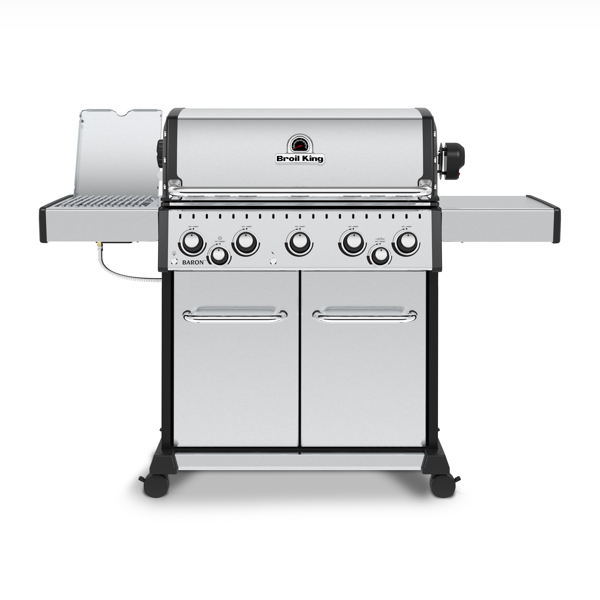 15 kW
EDELSTAHL STABBRENNER
3.1 kW
INFRAROTSEITENBRENNER
4.4 kW
SPIESSBRATENBRENNER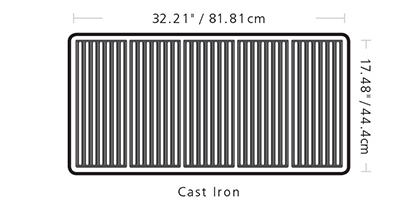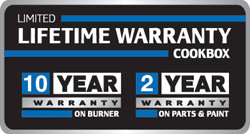 Leistungsmerkmale des Grills
Jeder Broil King ist mit Leistungsmerkmalen ausgestattet, die eine beispiellose Vielseitigkeit beim Kochen bieten.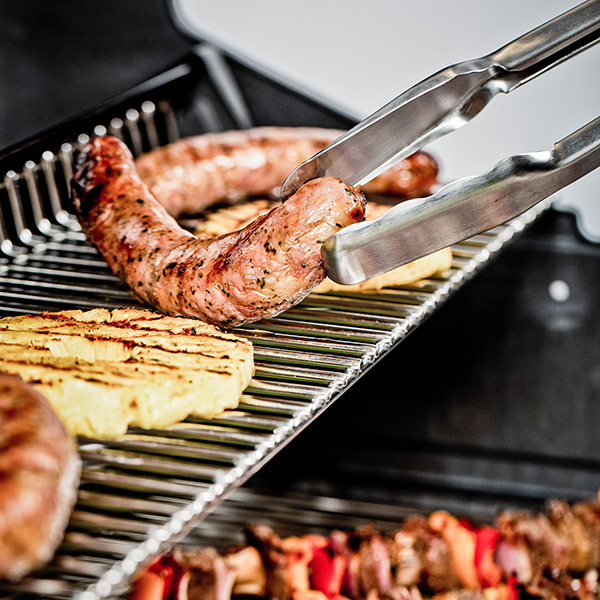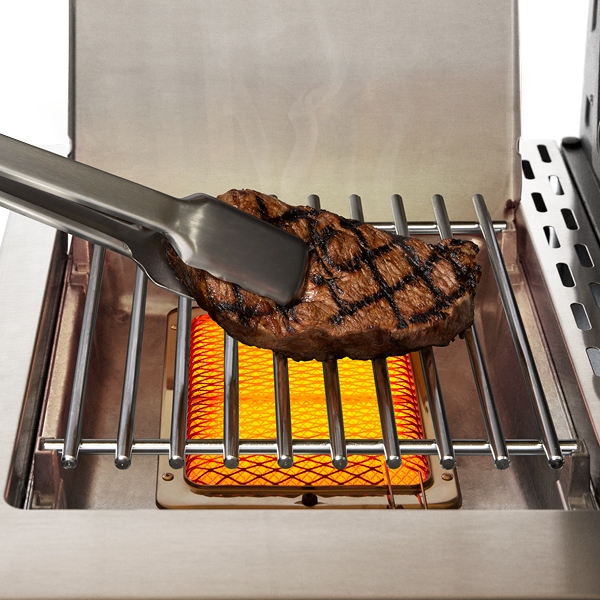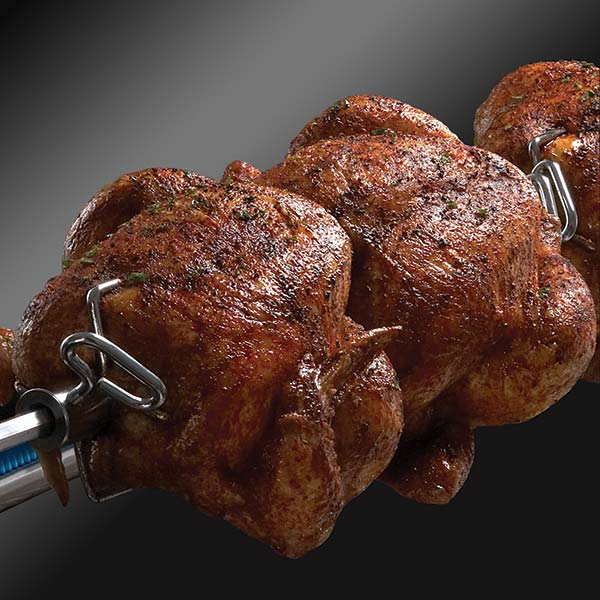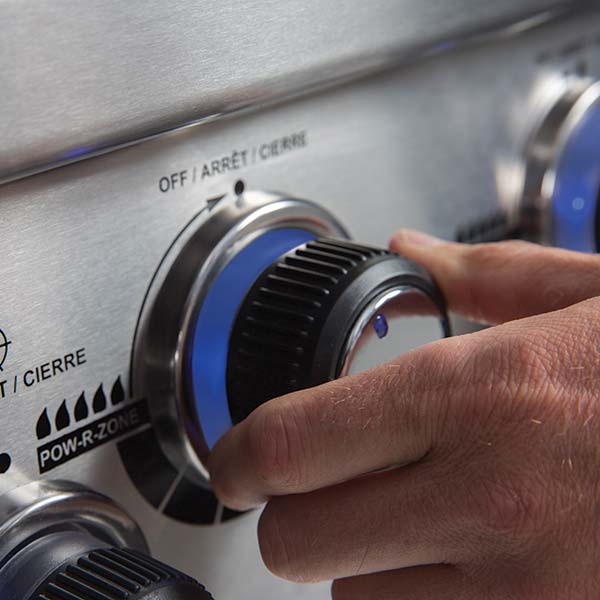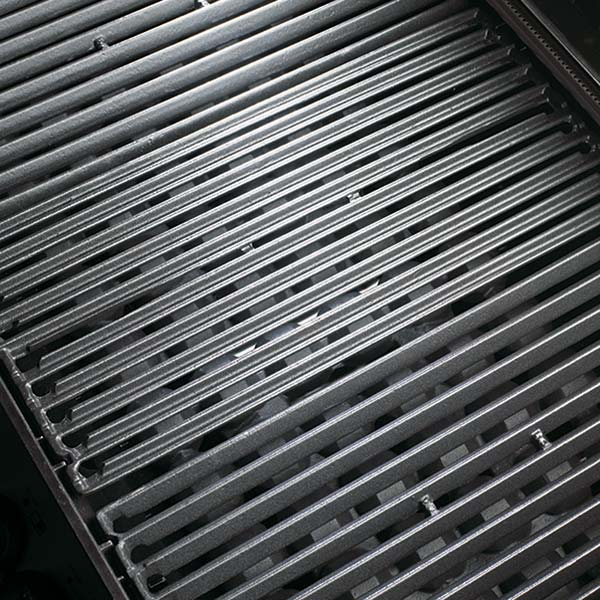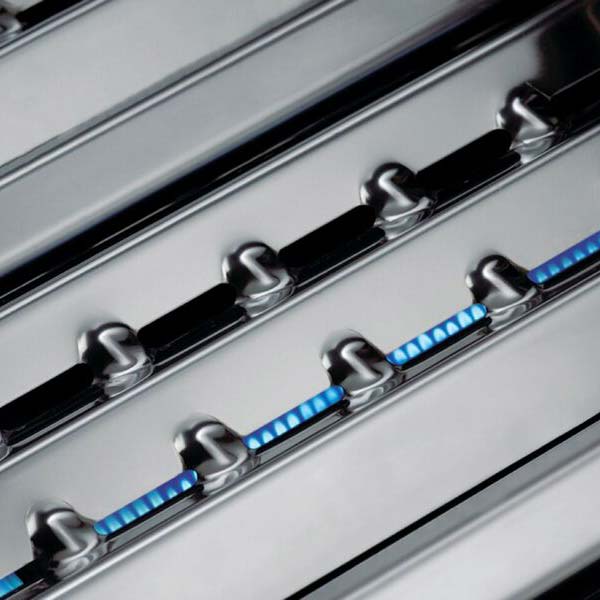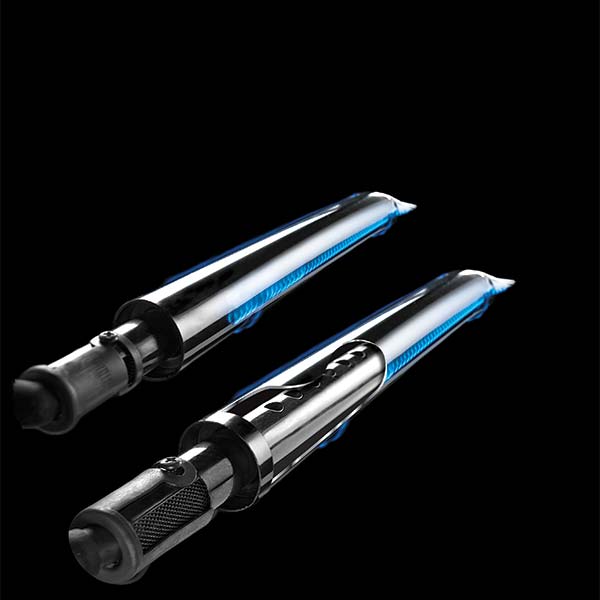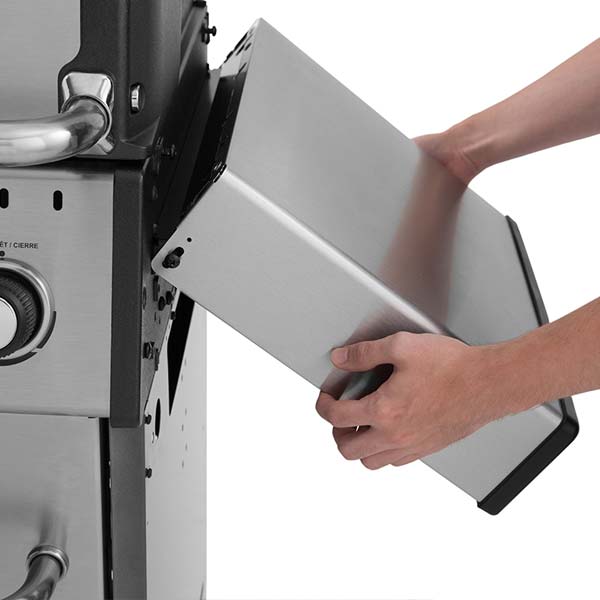 Leistungsmerkmale des Grills
Jeder Broil King ist mit Leistungsmerkmalen ausgestattet, die eine beispiellose Vielseitigkeit beim Kochen bieten.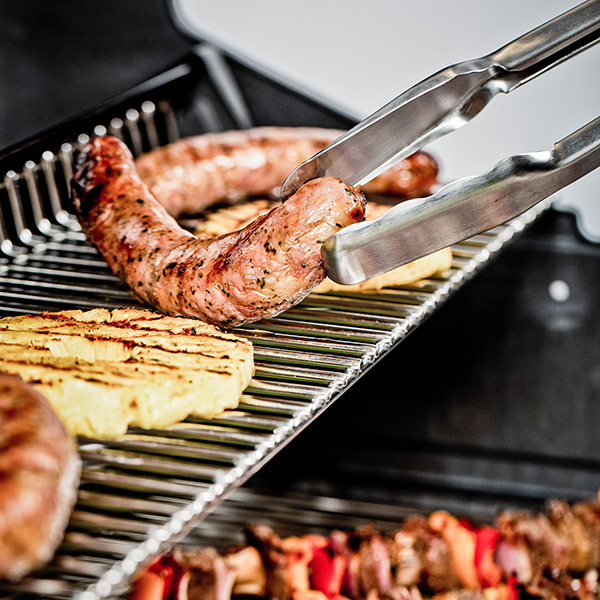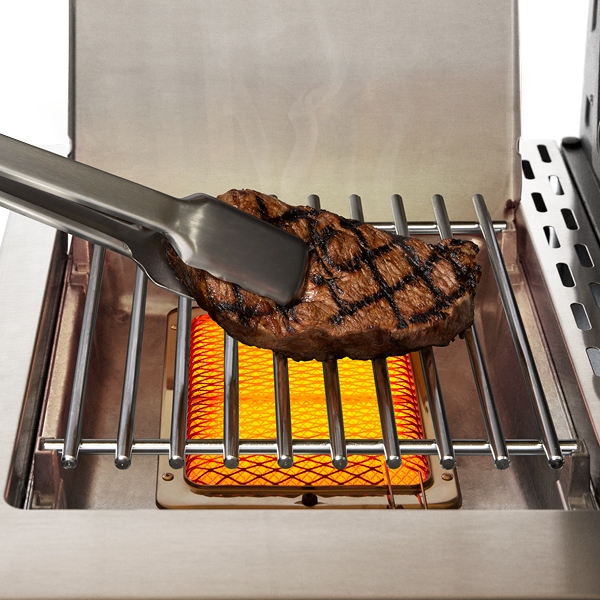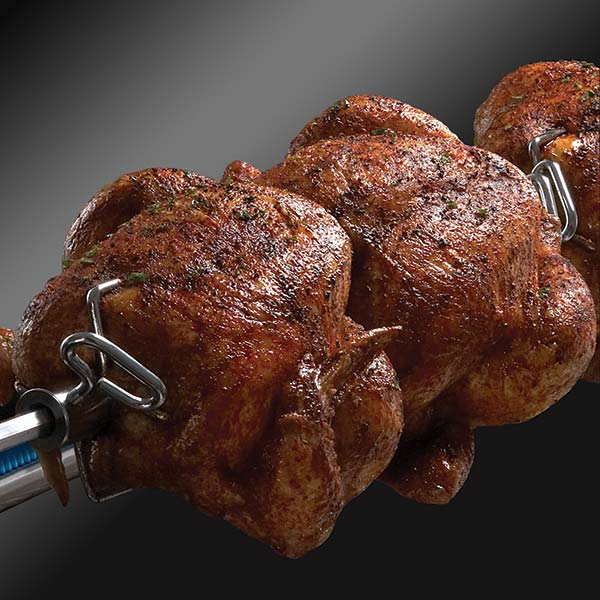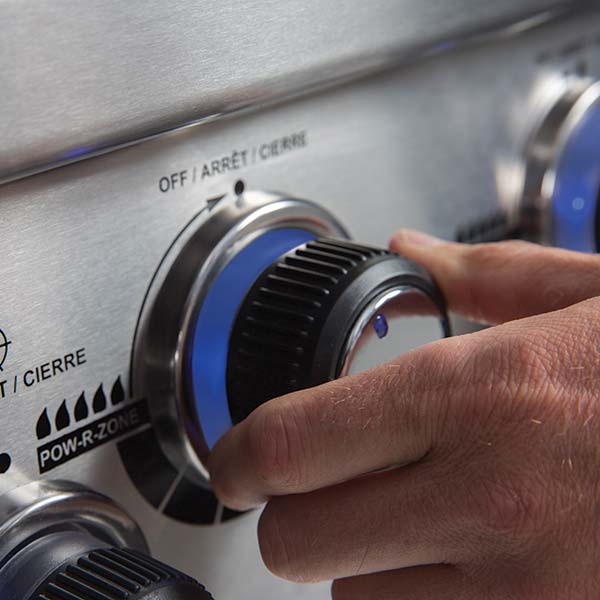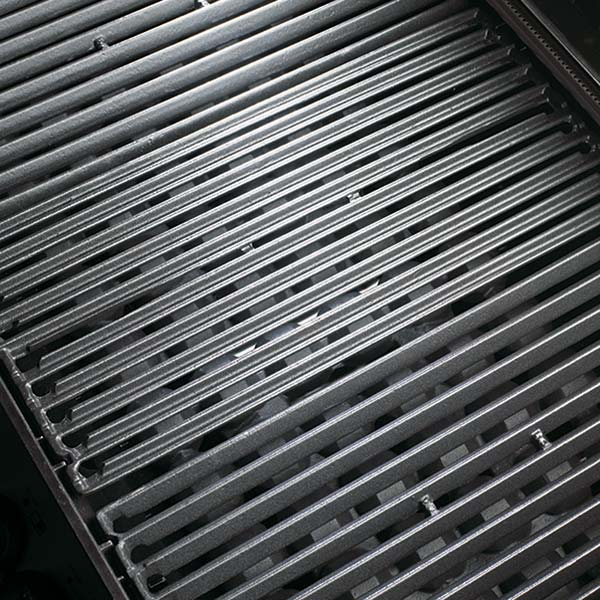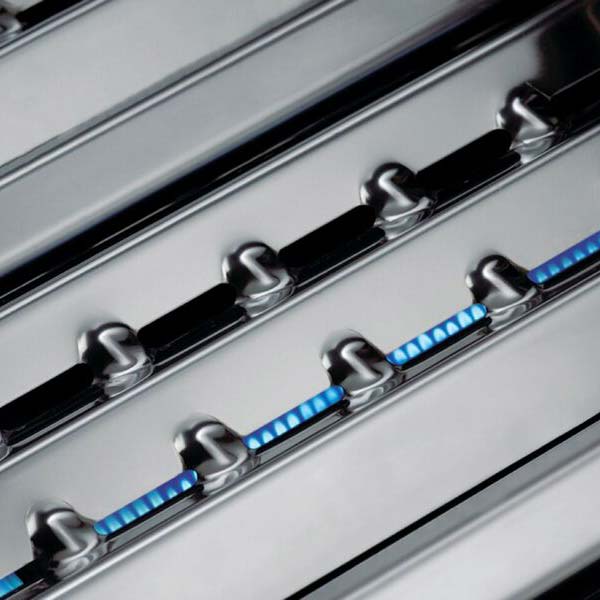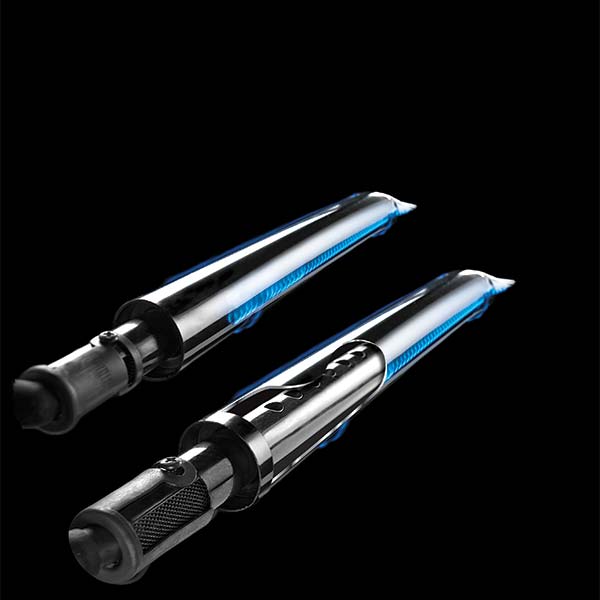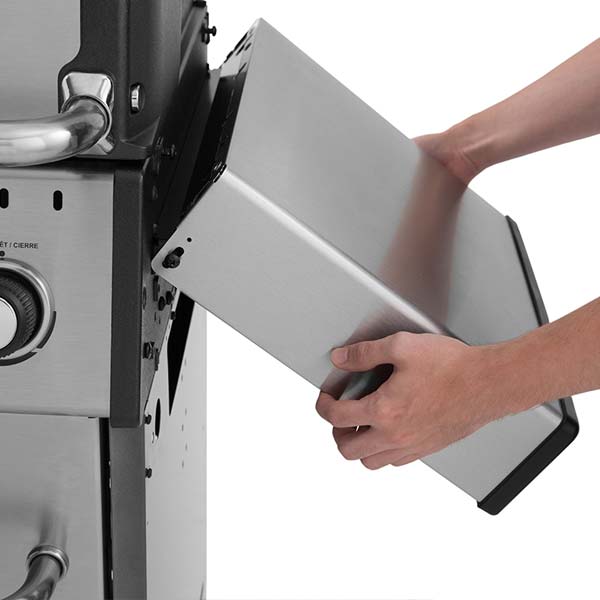 IDEAS TO GET YOU STARTED.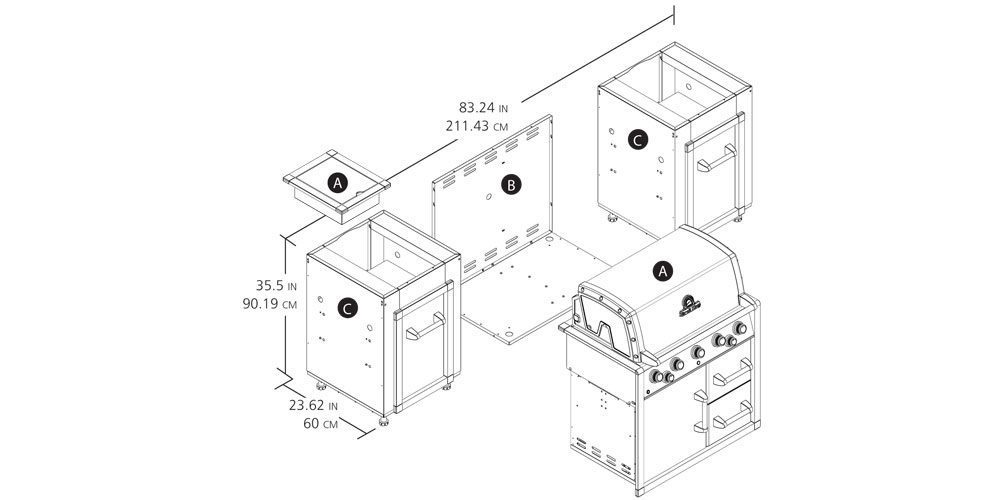 Rated

1

von

5
von
Saschispatz
aus
Qualität,Super Schlecht!!!
Als ich den Grill vor 1 Jahr und 11 Monaten gekauft habe war ich von der Leistung und Qualität super begeistert. Der Grill seht immer abgedeckt unter einem Vordach und nach nicht einmal Jahren war der Grill innen total verrostet, Schrauben der Halterungen für den Brenner Weggerostet, Bleche verzogen ,dadurch der eine Zünder geplatzt. Das Material ist der minderwertigste " Edelstahl" den es gibt und für diesen Einsatzbereich total ungeeignet. Der Grill wurde immer nach Vorschrift des Herstellers Gereinigt und Gepflegt. Jetzt bin ich mal gespannt wie es um den Service steht,das Problem zu Lösen! Ansonsten ist es ein Sehr teures Lehrgeld !!!
Veröffentlichungsdatum: 2022-05-01
Rated

1

von

5
von
Bernd K
aus
Sehr schlechte Qualität
Ich besitze den Baron S 490 jetzt seit 4 Jahren und nach 2,5 Jahren war der Grill innen d.h. die Wanne, die Brenner, die Zündschiene und die Flavour Bleche total verrostet und eigentlich schrottreif. Ich habe Flavour Bleche von einem anderen Hersteller gekauft, da diese aus vernünftigen Edelstahl gibt es bei diesen keine Probleme. Broil King verbaut das billigste Material welches es gibt und dadurch entstehen diese Probleme. Es ist eine Frechheit diesen Grill damit zu bewerben das das " Innenleben" aus Edelstahl hergestellt ist um damit zu suggerieren das es sich um hochwertige Qualität handelt. Ich kann jedem nur von einem Kauf abraten!!!
Veröffentlichungsdatum: 2021-11-13
Rated

5

von

5
von
Texas Griller
aus
LOVE my Broil King!
I got my grill from Lowe's on sale for $450.00 with free delivery and setup at their Labor Day sale. It was about half the price of an equivalent Weber Genesis. I did a lot of research on various brands of grills and saw lots of good reviews on the Broil King, so I decided to try one. My previous brill was a Charbroil and it wore out in about 4 or 5 years. So far, I am extremely satisfied! My Broil King Baron 440 heats to 600 degrees very quickly and the steaks, ribs, burgers, etc. that I have cooked so far in the month I have had it turned out Great! I would highly recommend this grill. I think it is a really good value for the money!
Veröffentlichungsdatum: 2014-09-24
Rated

1

von

5
von
toddbtfd
aus
rusted grills
like many other reviewers on this site, and multiple other sites (Lowes etc), i am highly disappointed in this BBQ. The overall grill is fine, however, even after following the instructions that came with the product for care of grills (regular cleaning and oiling), they were completely rusty after about 6 months. I felt i would purchase replacement grills, however they are very expensive, and many others that have purchased new replacements, have had the same thing happen again. I can't believe that Broil King, which obviously must be well aware of this "manufactuer's defect" continues to sell these BBQ's with the same inferior grills. Highly disappointed
Veröffentlichungsdatum: 2018-03-07
Rated

1

von

5
von
KYCase
aus
Extreme Flare Up
I had very high hopes for this grill. I done lots of research and thought this was going to be the best grill compared to a Weber. While the grill is very nice looking and seems very well built, the flare ups are horrible! I admit I have only cooked burgers, but they are the 80/20 variety. From the time I put them on, until I take them off, it flares up constantly. Not happy at all with that. I replaced a 12 year old CharBroil, and I never experienced the intensity of flare ups with it as I do the Broil King. I think it has to do with the pans that cover the burners. I had better luck with the tent type that was on the CharBroil. Any suggestions?
Veröffentlichungsdatum: 2015-09-22
Rated

4

von

5
von
Chappy
aus
Flame Control
Lets say I have been cooking out doors for many years summer and winter (all year round) and when we bought this unit to replace my last BBQ we looked at many all singing foreign built units but they did not compare to the quality that went into building this Baron. I am completely satisfied with the way it operates and cooks all different meats and veggies including the family pizza. The control of the heat is excellent and the ease in cleaning and starting is the best I have seen. There are only a couple of additions I would like to see and that is a digital clock or timer and a built in light. Other than that this is a great BBQ that I would recommend to my friends.
Veröffentlichungsdatum: 2014-09-13
Rated

4

von

5
von
Mustic
aus
Stainless steel is not a stainless steel
I bought my Baron S490 two years ago. Quality in general is good, but...yes, unfortunetely there is "but". For that kind of money I would actually expect Nobel metals to be used. My grill stay most of the year under the cover. On top of that it is covered with Broil King fit cover. Of course, because of that general conditions are pretty good. The question is: what exactly type of stainless steel Broil King use for Flav-R-Wave? I have found so far only two stainless steel parts in my grill, door grip and gas pipe. Perhaps anybody from Broil King could explain why you cheat your customer? I don't see any reason why should I pay 100eur after two years to replace them.
Veröffentlichungsdatum: 2020-05-08
Rated

5

von

5
von
DaveMontreal
aus
Excellent BBQ!
I was sceptical at first as the output on this BBQ was half the BTU's of my old BBQ which rusted out after 3 years. I needed a BBQ that was smaller to fit my deck. Two years later, I could not be happier. Excellent heat dispersion and perfect for our family of 4. The only small complaint I have is the lid has never fit right, slightly warped. I removed one of the rubber spacers on one side which helped a bit. For a $400 small BBQ, I didn't expected that detail. Also, the metal pan below the burners is showing extensive rust even though I keep it covered when not in use. I am hoping it won't rust though in the next year, fingers crossed.
Veröffentlichungsdatum: 2017-06-06
ÜBERPRÜFEN SIE ANDERE GRILLS IN DIESER REIHE.