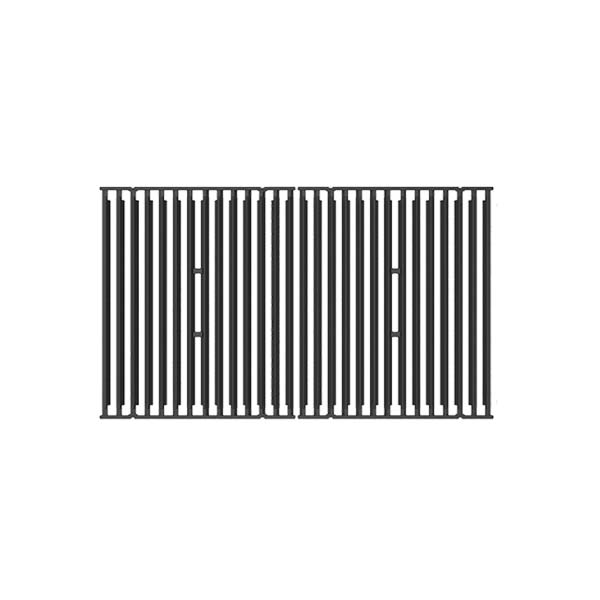 GRILLES DE CUISSON EN FONTE DE 15 PO X 12,75 PO
11228
15 po x 12,75 po – Pour grils à gaz Broil KingMD. L'ensemble inclut deux grilles. Pour modèles : CrownMC 10, 20, 40, 90 (2008 et plus récent), SignetMC 20, 70, 90 (2007 et plus récent). Asperges grillées et lances de prosciutto
Rated

1

de

5
de
Anonyme
par
Grill is all rusted
I have had this BBQ for a few years now, stored it in a dry place during winter and now the grills are all rusted. I don't want to cook food for my family on it anymore... I used to love this BBQ and apart from that, it still runs good 🙁And the doors are falling apart but that's another topic.
Date de publication: 2020-04-28
Rated

1

de

5
de
Agil1948
par
Grilles en fonte de très très mauvaise qualité
HiI bought my Signet 320 BBQ at Rona in Chateauguay Québec april30th 2017. The very first year the grills started to rust and never stopped since inspite of all the care I took in the instructions to keep them from deterioting. This Broil King Signet 320 was my dream BBQ and I tought I had a Cadillac BBQ until I was confronted to the cheap grills which are rusted to the bone. I store this BBQ in my Gazebo and cover it with a Broil King cover and of course, protect it with avocado oïl every fall. The model number is 9868 54 serial number H 102979 I want you people to replace the grills free of charge and if you are to send me cheap grills like the ones I have I do not want them and perhaps you can replace those with Stainless steel grills but good ones. I read the numerous complaints you people have about those cheap grills so I am not the only unsatistied Customer and I expect full replacement with better quality grills free of all charges.Thank you for honoring the legendary quality of Broil King BBQ's
Date de publication: 2020-05-23