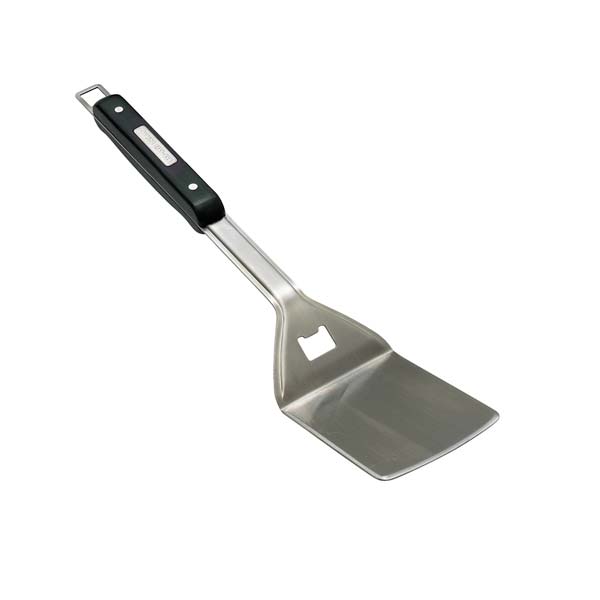 La spatule professionnelle Broil King en acier inoxydable de 1,8 mm de qualité supérieure est dotée d'un ouvre-bouteille intégré et d'un crochet qui convient à la plupart des grils Broil King. Asperges grillées et lances de prosciutto
Rated

5

de

5
de
Bob's your uncle
par
72 years of flipping turning experience
Grill Turner just one small item of so many Broil King products that have turned the pages in our family's memories..winter get togethers..family camping trips or seasonal celebrations. The Grill Turner begins the barbeque dance, the tasting tango and the rest of the Broil King band of barbeques and accessories have made my barbequing history a success that deserves the applause and ovations that have followed.
Date de publication: 2019-10-27
Rated

5

de

5
de
rvezse
par
It is a great tool to turn your meet around
This is the best tool that I have seen. I have been grilling for a while and was searching for the proper equipment. This is stainless steel, high quality, and you can even open your beer with it.
Date de publication: 2016-03-15