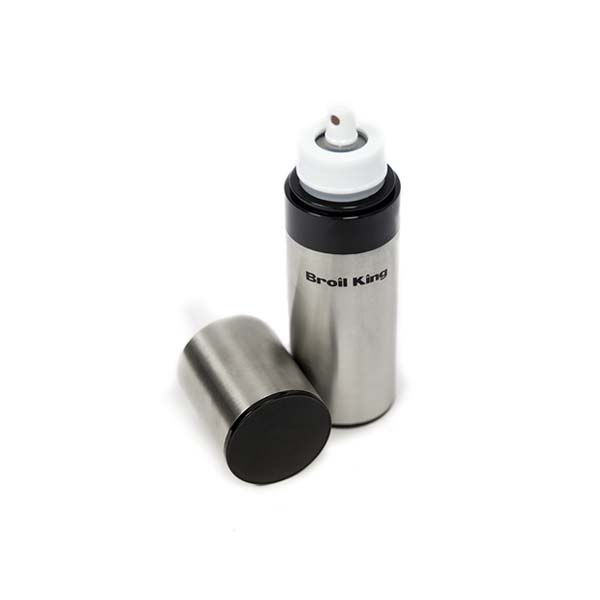 Vaporisateur d'huile
60940
Le vaporisateur d'huile QuickMist est une bouteille de pulvérisation multifonctions et non-aérosol. Utilisez-le pour badigeonner vos aliments ou pour huiler vos grilles de cuisson. Remplir d'huile d'olive ou d'huile de cuisson. Asperges grillées et lances de prosciutto
Rated

1

de

5
de
Ericpark77
par
Don't Buy This
Bought it recently because oiling your grates is such a pain unless you can spray the oil on them. The unit isnt broken but just doesnt spray. One pump, ten pumps. Doesnt matter... it sprays a really fine mist that doesnt cover the grills. I'll be returning it to the store I bought it from.
Date de publication: 2020-05-29
Rated

1

de

5
de
Andreas64
par
Not worse the money
Pumping, pumping, pumking, use it two seconds ... Pumping, pumping, pumking.The worst grill accesoire I bought ever. If if would be possibel to give zero stars, that would fit this accesoire at it best.
Date de publication: 2020-04-25
Rated

1

de

5
de
No More Broil King
par
Junk! There should be a no star option.
I bought this item in the past hoping to use it during the bbq season. Brand new out if the box will not even work . Contacted Broil king but they wanted to charge me shipping for a replacement that was almost what I paid for the original vaporizer.
Date de publication: 2017-04-25
Rated

4

de

5
de
jkjamies
par
Nice Product Even With Short Usage Time
It only sprays for about 1 to 3 seconds before quitting on me. Followed directions closely. Doesn't make a difference from 5 pumps to 15 pumps to 25 pumps even. Doesn't bother me much, just make a few pumps, spray a second, repeat till finished.
Date de publication: 2016-06-14
Rated

4

de

5
de
normy22
par
Great little gadget
Works fine, after I realized that you have to pump air into the oil reservoir. It's similar to a garden pump sprayer in that regard. I would rather use this than a cooking spray oillike Pam. I use canola, which has a higher smoke point.
Date de publication: 2020-07-20
Rated

1

de

5
de
Tjmetz
par
Doesn't Work
It just doesn't work. It only mists for 2 seconds and then you have to pump again for 20 seconds. It's not worth the time, just buy a basting brush.
Date de publication: 2016-05-28
Rated

1

de

5
de
FonFon
par
Not worth the money
Unfortunately this product does not deserve to have the Broil King name on it. You pump and pump and pump to finally get 3-5 seconds of fine spray. I have purchased many Broil King products and have been very satisfied but believe me this is junk,,,, looks nice..
Date de publication: 2021-05-26
Rated

1

de

5
de
MTcph
par
Bad buy
I bought the mist spray in order to season My grids more easyliy. Even with troubleshooting from the manual, Im really didappointed by the mist spray as it sprays one beam and no mist appears. But another one instead
Date de publication: 2021-08-27