archive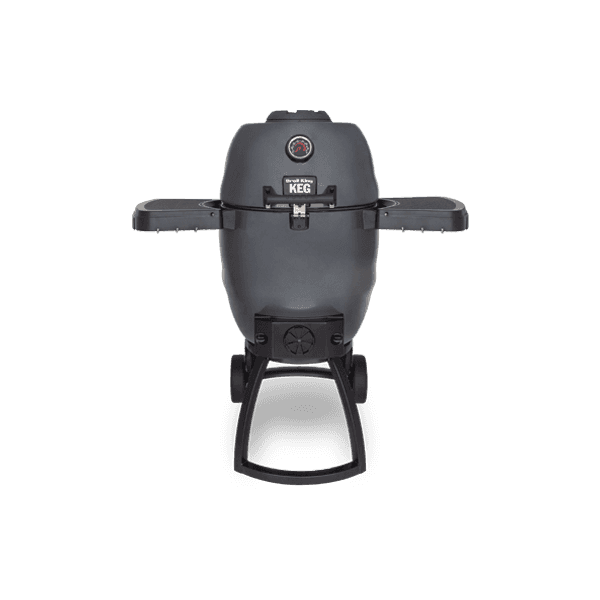 Trouver un revendeur Acheter maintenant Voir les spécifications complètes Voir les vidéos / manuels de montage CARACTÉRISTIQUES DU GRIL PERFORMANCE. Chaque Broil King est construit avec des fonctionnalités performantes qui offrent une polyvalence de cuisson inégalée. CARACTÉRISTIQUES DU GRIL PERFORMANCE. Chaque Broil King est construit avec des fonctionnalités performantes qui offrent une polyvalence de cuisson …
BROIL KING KEG 5000
911470
Profitez d'une performance de grillade exceptionnelle avec saveur de barbecue authentique. Le Broil King KegMD breveté est un gril au charbon qui vous offre plusieurs avantages par rapport aux grils au charbon traditionnels et les autres grils style kamado. Non comme la plupart des grils style kamado, la structure durable du Keg est composée d'acier à double paroi avec isolation. Cette conception de fine pointe conserve la chaleur, créant un four style convection efficace, tout en vous offrant une performance de cuisson supérieure.
CARACTÉRISTIQUES DU GRIL PERFORMANCE.
Chaque Broil King est construit avec des fonctionnalités performantes qui offrent une polyvalence de cuisson inégalée.
CARACTÉRISTIQUES DU GRIL PERFORMANCE.
Chaque Broil King est construit avec des fonctionnalités performantes qui offrent une polyvalence de cuisson inégalée.
IDEAS TO GET YOU STARTED.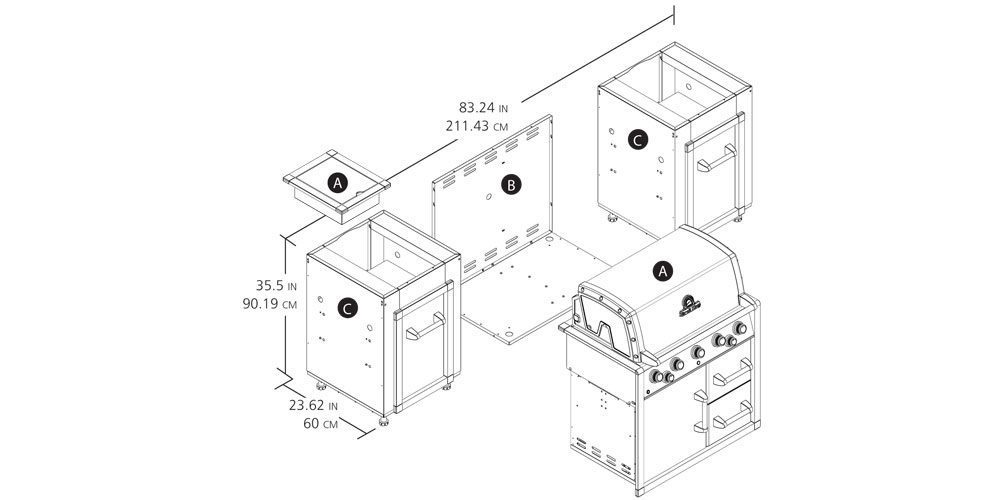 Rated

5

de

5
de
The Dawg
par
Perfect for charcoal cooking period
Just bought was using a weber performer grill and was happy but always dirty and use of fuel was enormous. First cook on the Keg was roast chickens and pork tenderloin with clean hands easy to spark up and temperature was much more consistent than the weber smoking was good and with the dyfuser the meat was totally off direct heat..... Let me tell you the meat was the absolute juiciest and best I have eaten flavourful land downed to perfection This is the grill I should have started with but was afraid due to the cost but I wish I would have purchased sooner simply clean, simple and delicious
Date de publication: 2014-08-09
Rated

5

de

5
de
KCPETE
par
Love this grill!
I won a prize from my work and it was advertised as a medium green egg. Before I claimed it I did LOTS of research on similar grills and asked friends that owned Green Eggs and after careful consideration, I chose to use the $$ that would have gone to a GE to a BK Keg. With all the versatility of this cooking machine and especially the portability I have no regrets. I've cooked everything from a Thanksgiving turkey and extra thick rib eye steaks to pizza and everything came out perfect. The steaks are some of the best I've ever whipped up. My wife is getting tired of me wanting to cook everything on it though. For Christmas guess what I got...lots of grilling accessories and gift cards to our local BBQ center. I think she's happy as well!!
Date de publication: 2014-12-30
Rated

5

de

5
de
colincci
par
Amazing Grilling
I purchased this product a few months ago. It is well constructed and assembly was simple. I have been very impressed with the efficiency and flexibility. For low and slow smoking or extremely hot grilling it handles both equally well. I am continuoulsy amazed at how fuel efficient it is. I can do a six hour smoke on one load of charcoal and have plenty left over for high temp (600+) gilling of steaks the next day.This is one purchase that I am definitely getting my monies worth out of.
Date de publication: 2014-09-27
Rated

2

de

5
de
Denis Lafrance
par
Made in China...
Quite disapointed. I chose this company because it was said on the web page that it was made in north america. I tried to look for a made in China on the site, just to be sure but no mentions. I was then quite surprised to see a MADE IN CHINA on the box. Should have brought a Green Egg, at least, they are honest enough to say they are made in Mexico. I am ok with China, but not for this price! I work in manufacturing, designing products and it is a constant stuggle to have products made here... Oh well...
Date de publication: 2020-06-03
Rated

5

de

5
de
Salty Dawg
par
Best ever!!!
Tough And durable for kamando cooking.....very capable of temps 200 degrees and up and holds temp spot on. Living in a winter climate was looking for something that was insulated enough to cook in cold weather, does the job very nicely. Will purchase again in 10 - 15 years when this one wears out
Date de publication: 2014-09-13
Rated

1

de

5
de
Spaggy
par
Poor Design
The temperature of a kamado cooker is controlled by air flow. There is an adjustable vent on the bottom and an adjustable vent on the top. Very small changes in air flow make big temperature differences. This grill leaks air very badly around the ash pan / lower vent assembly at the bottom of the keg. I was unable to get my temperature below 400f for over 8 hours on a test fire. The next day, I covered the offending assembly with electrical tape and was able to maintain a temperature of 250f for hours. It's shameful that a brand new grill needs to be taped up Red Green style to function properly. Shame on you Broil King!
Date de publication: 2020-03-04
Rated

5

de

5
de
jimb7
par
Awesome ribs
I will start by telling you i haven't done a lot of outdoor grilling, but I loved the ribs at the restaurant, but always hated paying the priced for my favorite meat. In summary, I will never eat ribs away from home again. If low and slow is what you are looking for, this is it. I have only had the Keg for a few months, but this is now the weekend activity of choice. I like to weight and the fact that it can be easily moved on the large wheels. The detachable side tables make cleanup extremely easy. The outside smooth metal finish also aids in the cleanup process. I bought too much charcoal, because the Keg hardly uses any for a 6 hour cook. We have done pizza, steaks, turkey, chicken, ribs. If prices come down, I plan on a large brisket next. If you are a new comer, this will be the first and last pit you buy.
Date de publication: 2014-08-23
Rated

5

de

5
de
Tommy
par
Simply Amazing!!! from pulled pork to pizza
Super heat for searing meat. slooowww cook for smoked chickens, fish, veggies I cook everything on this grill and it all come out great. I use different woods for smoking with out it all starting to taste the same because the porcelain liner doesn't absorb each wood so you aways get the great taste of each wood in your food. I love It !!!
Date de publication: 2014-06-25
VÉRIFIEZ LES AUTRES GRILS DE CETTE SÉRIE.