CROWN PELLET 500 SMOKER AND GRILL
494051
The body of the Crown™ Pellet 500 is constructed from 1.5 mm (16 gauge) steel, has 560 sq.in. (3,613 sq.cm.) of primary cooking space and cast iron cooking grids. The WiFi- and Bluetooth®-enabled digital controller enables precise temperature control. This innovative product comes fully equipped with two electronic meat probes and base storage. Adding power to performance is a sturdy auger with a heavy-duty motor, an 18-lb capacity pellet hopper, a removable and hidden grease tray, and an easy-to-clean burn pot.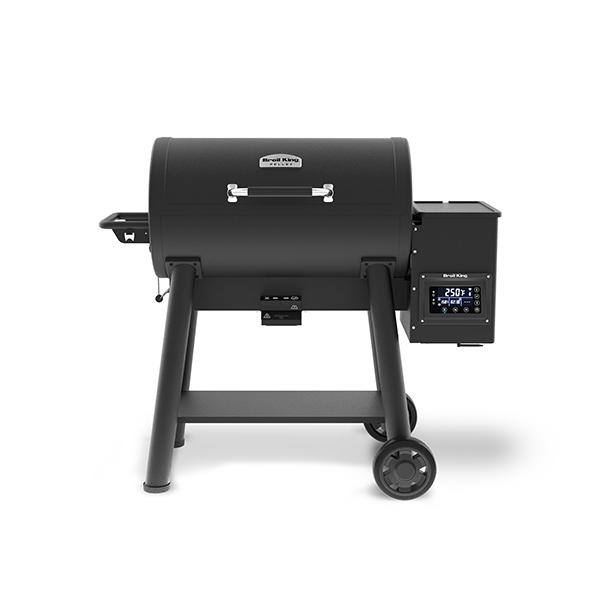 800 sq.in
TOTAL COOKING SPACE
600F / 200F
MAX/ MIN OPERATING TEMP
3 PIECE
CAST IRON COOKING GRIDS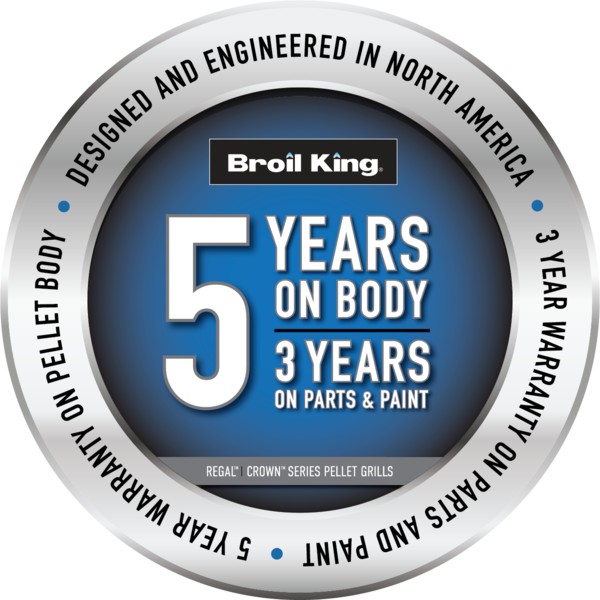 PERFORMANCE GRILL FEATURES.
Every Broil King is built with performance features that deliver unparalleled cooking versatility.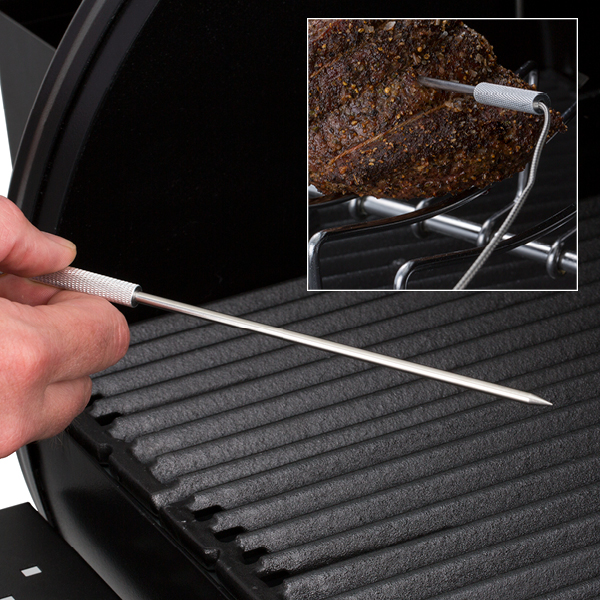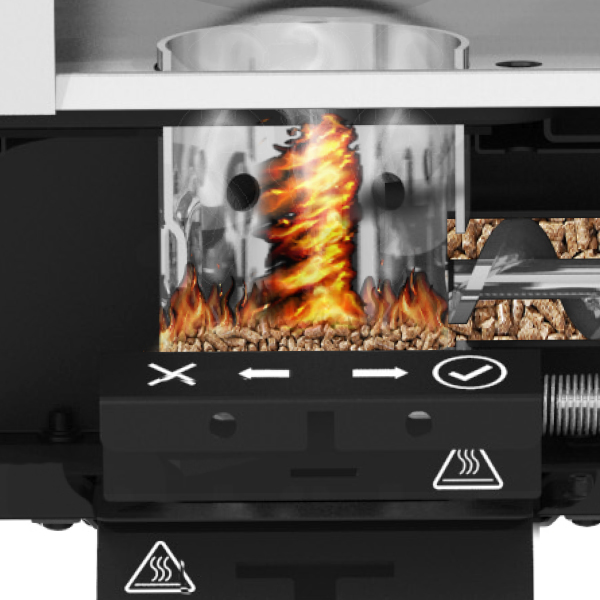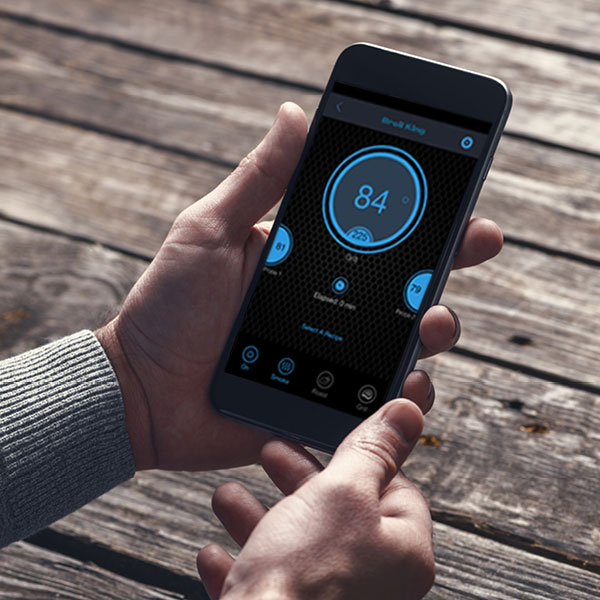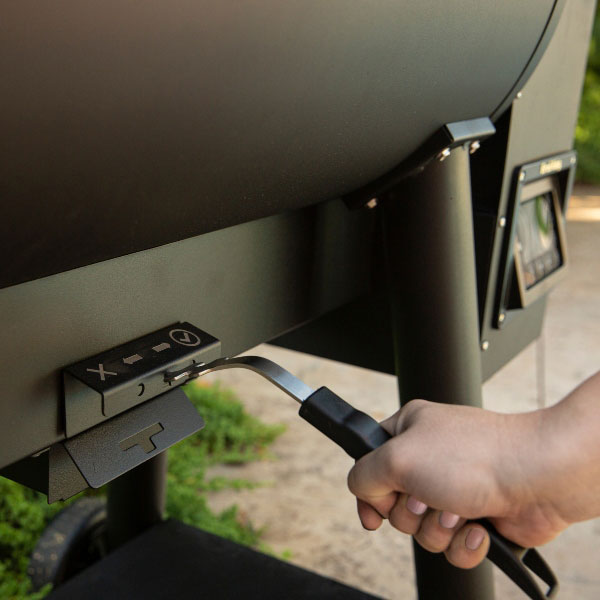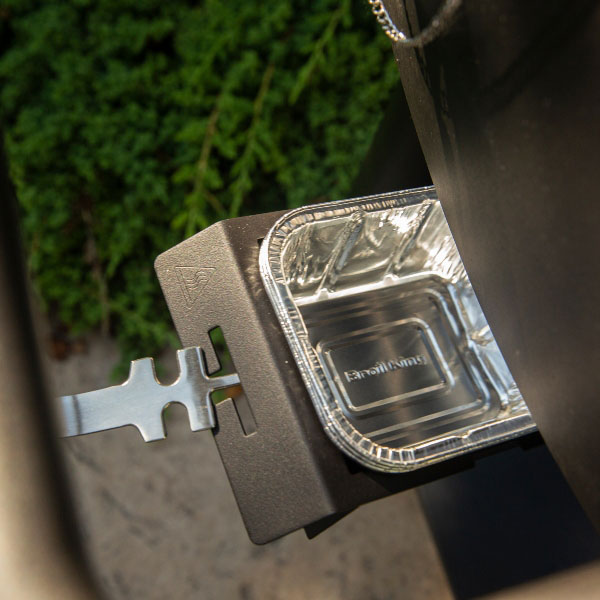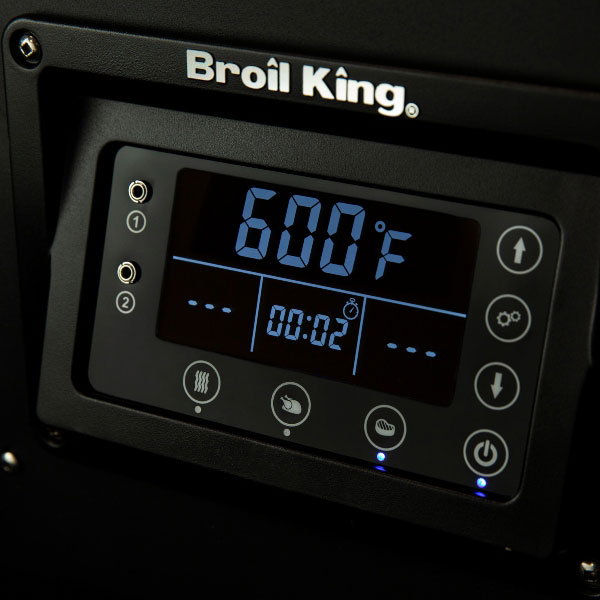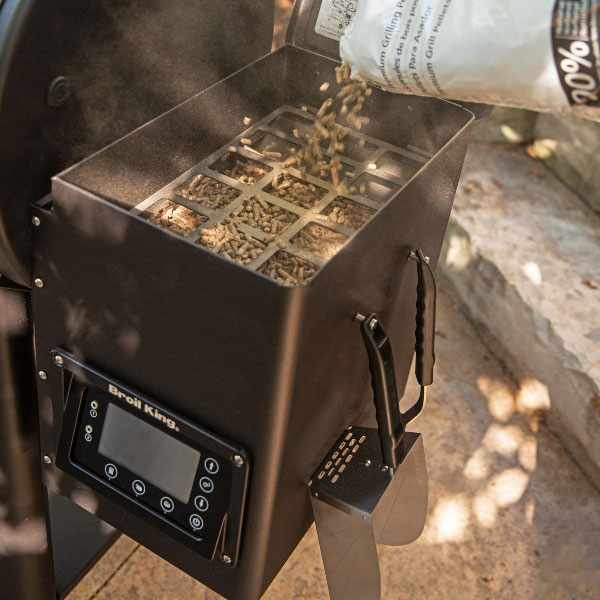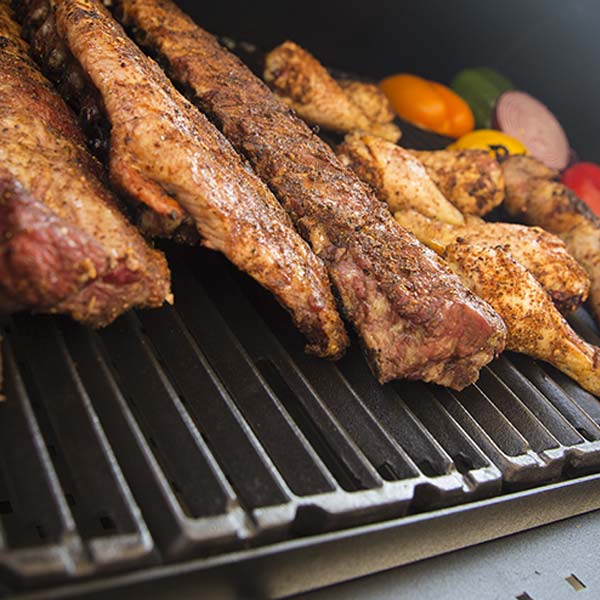 PERFORMANCE GRILL FEATURES
Every Broil King is built with performance features that deliver unparalleled cooking versatility.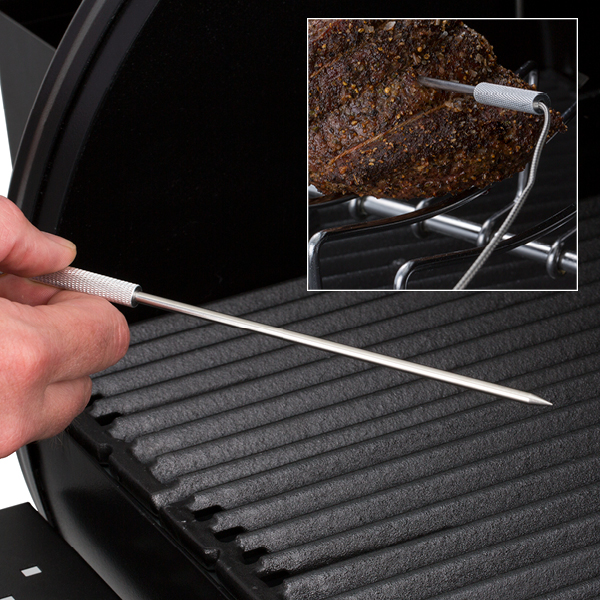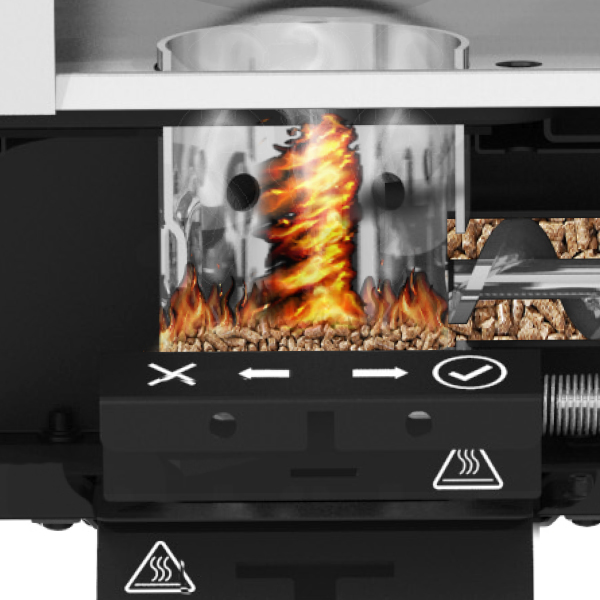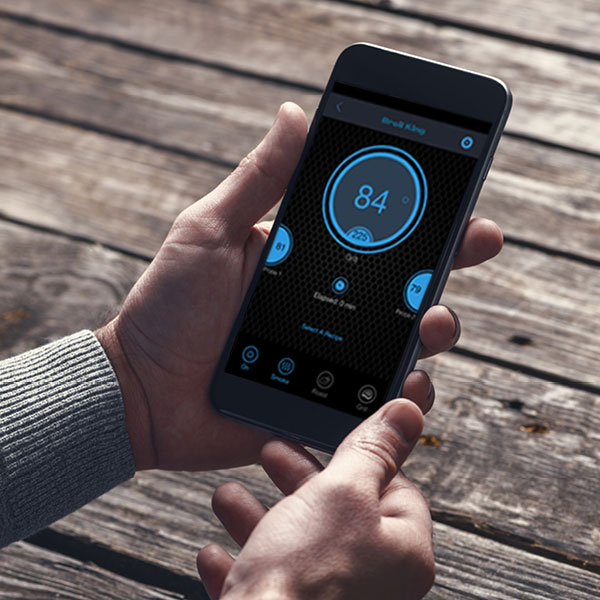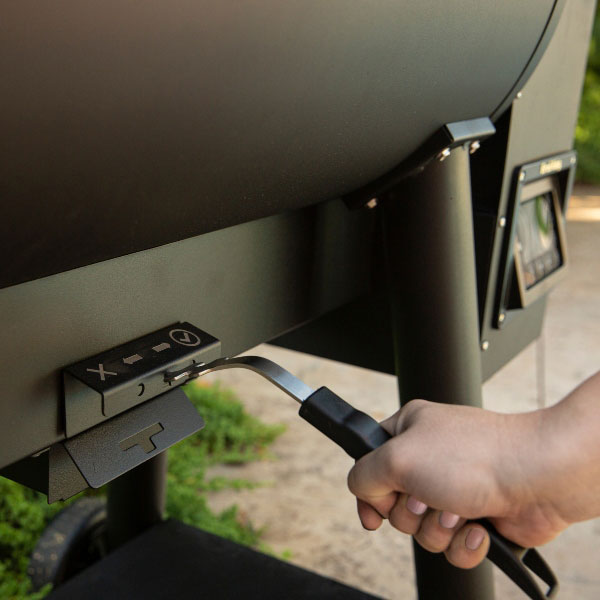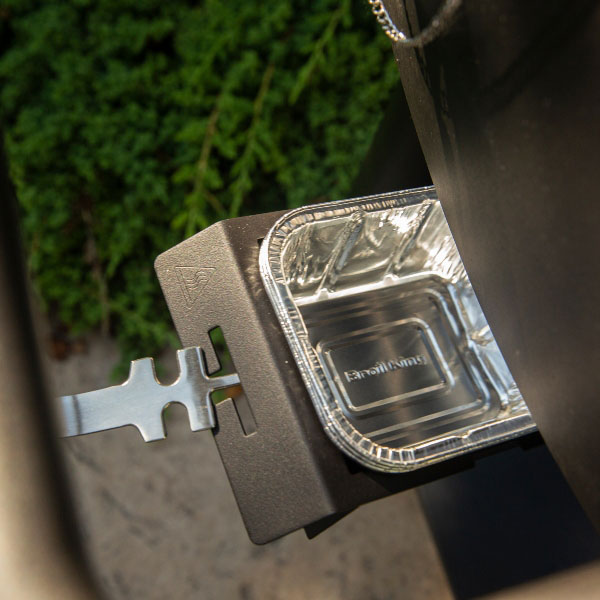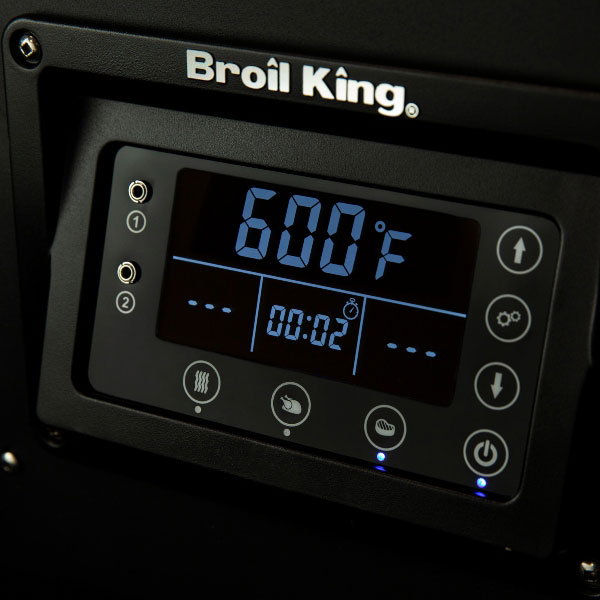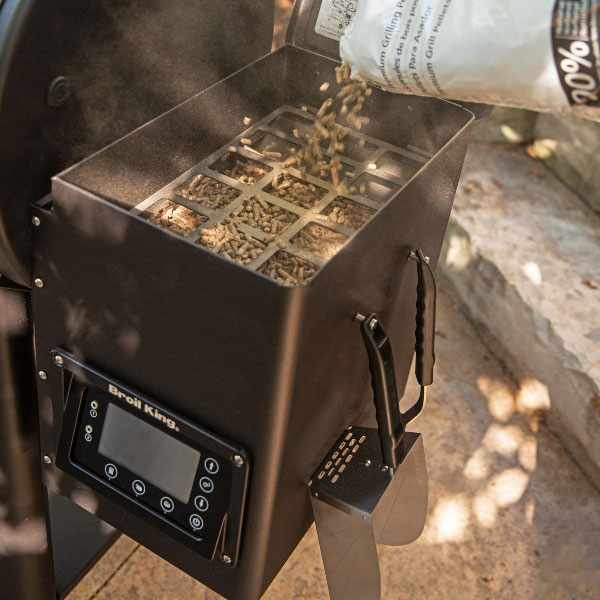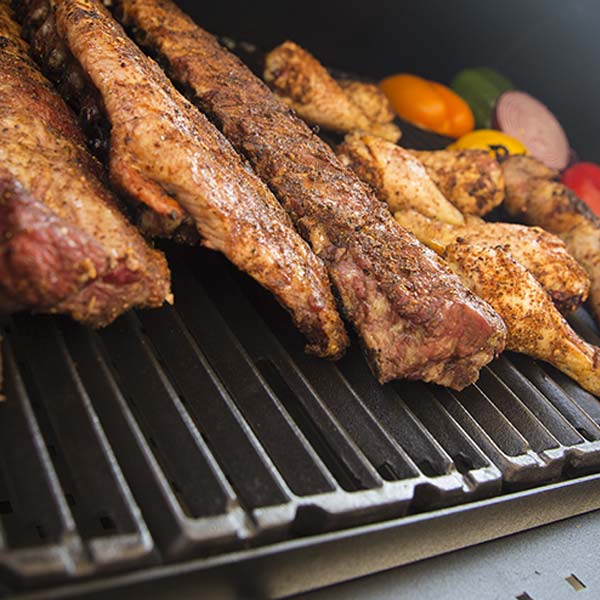 IDEAS TO GET YOU STARTED.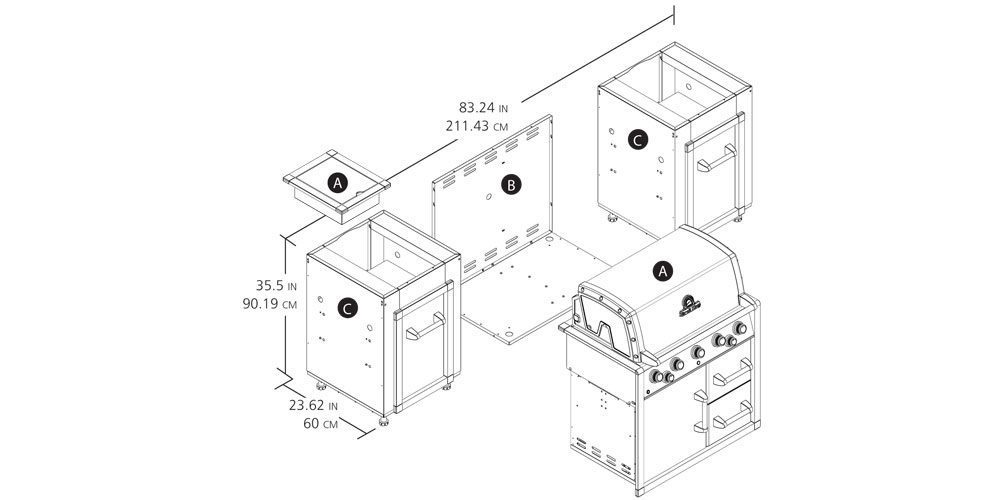 Rated

5

out of

5
by
SimplyGooderBBQ
from
It's a Tank!
I acquired my Regal400 just over a week now and already have gone through 100lbs of pellets. As someone who's been cooking with a pellet grill for the past 4+ years, size for size, pound for pound I can honestly tell you this grill does not even compare to the other common popular brands. I have been looking at getting one as far back as 2018 when I first saw a pre production model then used one at a BBQ competition in 2019. Ive done low and slow and hot and fast cooks and oh my, does it get hot! Definitely put this model or the 500 on your very short list!
Date published: 2020-04-12
Rated

5

out of

5
by
The Old Grillman!
from
Wouldn't Believe it unless I tried it!!
I got this Pellet grill over 3 months ago and I have become addicted to this thing. I have 4 forms of grill/bbq's and i use this everyday for everything and nothing else. It does it all...smoke , braise, bake and IT GRILLS! i got the temp to over 600 degrees and it stayed there. I grill burgers on this, effortlessly, no having to move them around due to grease fires. I baked a foccacia on this and WOW, what a flvour! Easy to use, easy to clean, easy to follow and all on my phone. Thanks kids for showing me how. Ya so i'm an old guy! I got the pellet grill and you don't....yet! Long live the grill ...oops the pellet grill! Great job Broil King!
Date published: 2019-07-13
Rated

1

out of

5
by
Screwed
from
Complete Junk
I bought this grill because of a review I read. I have had nothing but trouble with it. The tech support has been good about sending replacement parts but I have worked on it more than I have cooked on it. Too day after replacing all the electronics the auger hung up while it was running and I had to remove all the pellets and unplug the auger again. I run it empty when I shut it off to prevent this but now it is hanging up while running. The hot rod went out after using the grill 4 times. They sent a new rod but it didn't fix the problem and they had to send an entire new control panel. It you want to work on stuff then buy this. If you want to smoke meat then buy something else.
Date published: 2020-05-10
Rated

5

out of

5
by
ERTW
from
A real upgrade from my Traeger
Got this grill to replace an older Traeger product. I am very happy I did. This thing gets so much hotter and can still handle low and slow. I have tried steak, briskets, and chicken and it handles everything like a champ. Even with snow falling, this grill can hold 225 or get up to 600F to sear a steak. There is now way my previous grill could do that (even with it's insulated blanket). The build quality and ease of maintenance is going to keep this going for many years. Every part of this grill is thicker and heavier. The grease system is stainless won't flake rust when you clean it. The ash emptying system for the burn pot shows somebody was really thinking. Great job Broil King.
Date published: 2020-05-18
Rated

1

out of

5
by
BFraser
from
Defective parts replaced - it still failed.
This grill is the worst item I have bought in a very long time and a major waste of time and money. The auger has jammed multiple times. I live in Toronto and there isn't a single dealer within an hour drive who stocks Broil King Pellets which they recommend. I spent a few hours taking it apart to un-jam the auger and replace a defective controller and I only bought the Grill Dec. 26. I have also ruined over $100 worth of meat. The construction is good and will easily fool you into thinking it is quality but the quality stops at the double lined lid and cast grills - the main functional components is where it fails. If you switch from grill to smoke, the auger slows down but the pellets in the auger start to burn and it jams up. The end of the auger is too close to the burn box. This is a fatal design flaw.
Date published: 2020-01-09
Rated

5

out of

5
by
Groz
from
Amazing Grill!
I was debating a pellet grill for a while! I have a Keg and loved cooking on charcoal. I thought this is the best was to cook food, until I picked this unit up! Wow the best chicken and food I have ever tasted. The features are amazing. Wifi and Bluetooth work perfectly. No need to constantly keep going out into the cold to check temperatures. Definitely happy with my investment! Now I have the best of both worlds. Charcoal and Pellet! Thanks Broil King!
Date published: 2019-12-30
Rated

4

out of

5
by
JonZ
from
Loving it so far
We've had the regal for three weeks and used it a five times so far. Solid construction, easy operation. Mixed results with off brand pellets, but flawless with Broil King brand. I loved the high heat searing option for Picanha steaks. My only complaint is the included meat probes have horrible accuracy. Compared to my calibrated thermapen was at least 9F off. This is a big disappointment as the WiFi's/Bluetooth feature integrated with the temp probes is a huge plus. I will try the offset calibration with my sous vide circulator as a bath, but it should work out of the box! App is a bit buggy when controlling from the front panel and then changing via the app.
Date published: 2020-08-23
Rated

5

out of

5
by
Newt4hawks
from
First Pellet Grill
Got this about a month ago and am new to the pellet grill game so I started slowly and easily. I've done all three cooks... smoked some salmon, grilled steaks and roasted chicken. All three were amazingly good and it's very easy to operate. I just have to get used to the extra steps. My second cook I set temp at start up for grilling but forgot to push the knob to initiate, so it went way past the temp I needed before I realized what I had done. The good news is I probably won't make that mistake again. So far very happy with the product!
Date published: 2020-02-18