IMPERIAL™ 590
958884 LP / 958887 NG

Imperial™ 590

is rated out of

5

by

13

.

95888
The Broil King® Imperial™ 590 features 875 sq. in. total cooking space including porcelain coated warming rack, professional cast stainless steel cooking grids, stainless steel Flav-R-Wave™ cooking system, 5 stainless steel Dual-Tube™ burners, built-in oven oven and control knob lights, stainless steel side shelves with right side storage drawer and an enclosed cabinet base with stainless steel door and utility drawers.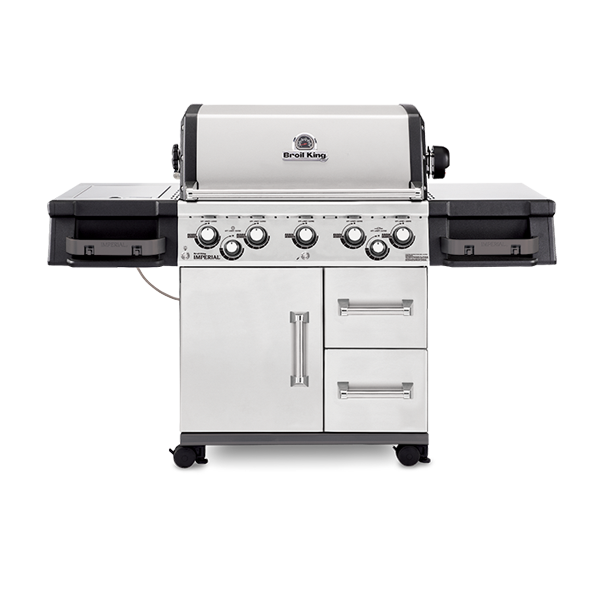 55,000 BTU
Main Burner Output
15,000 BTU
Rotisserie Burner
625 sq. in.
Primary Cooking Space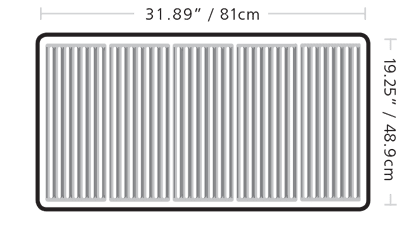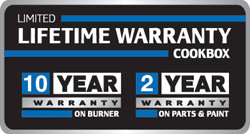 PERFORMANCE GRILL FEATURES.
Every Broil King is built with performance features that deliver unparalleled cooking versatility.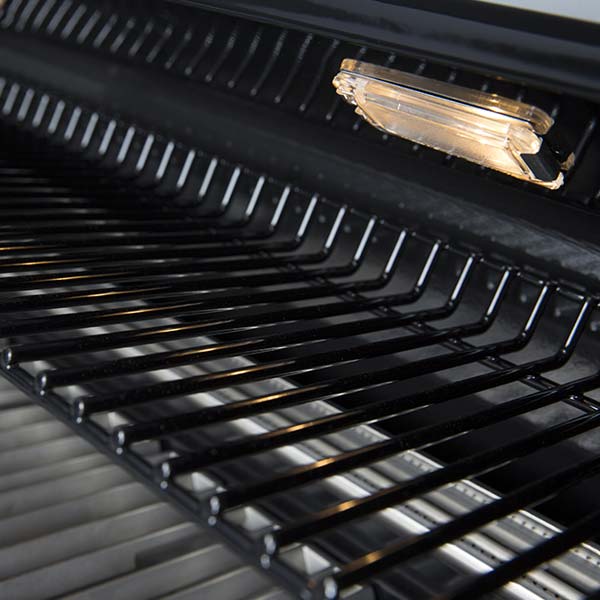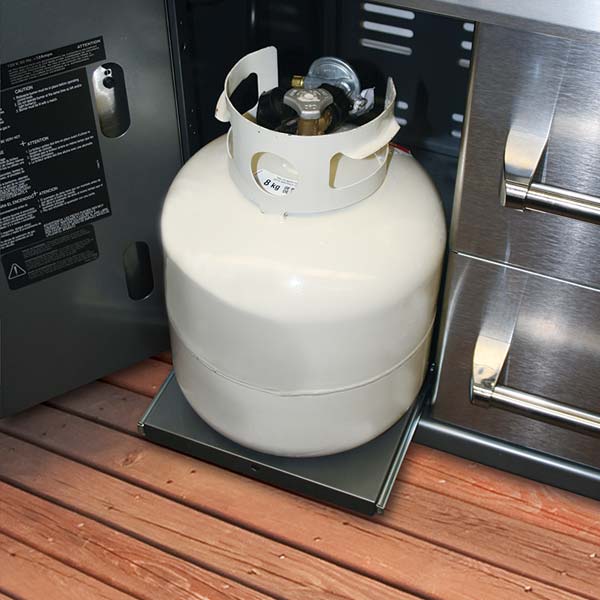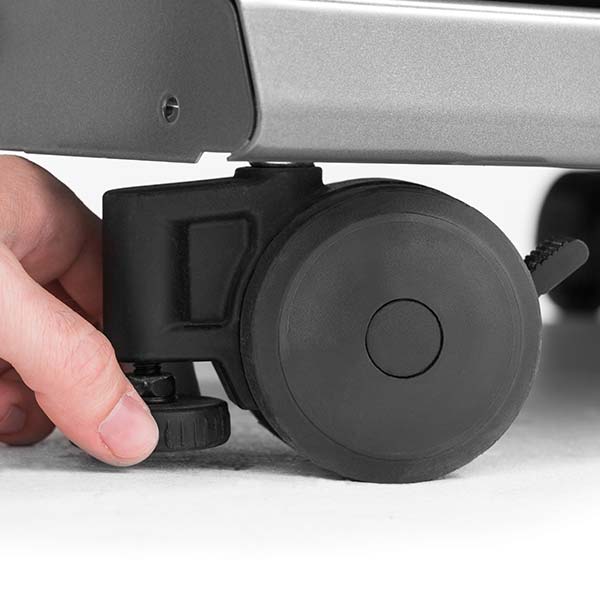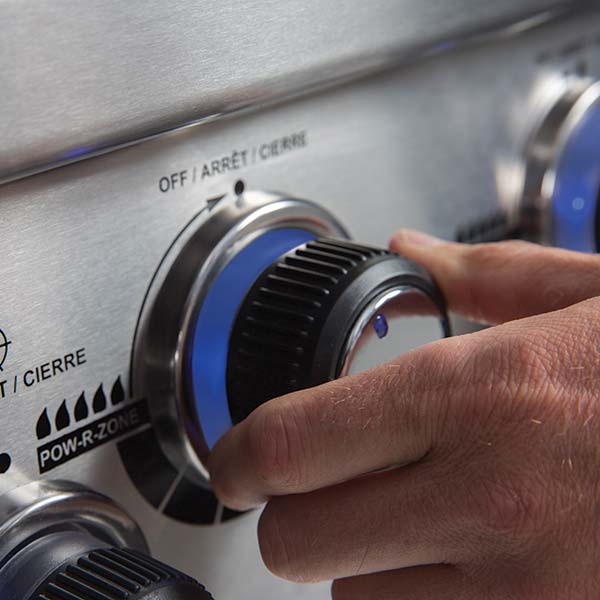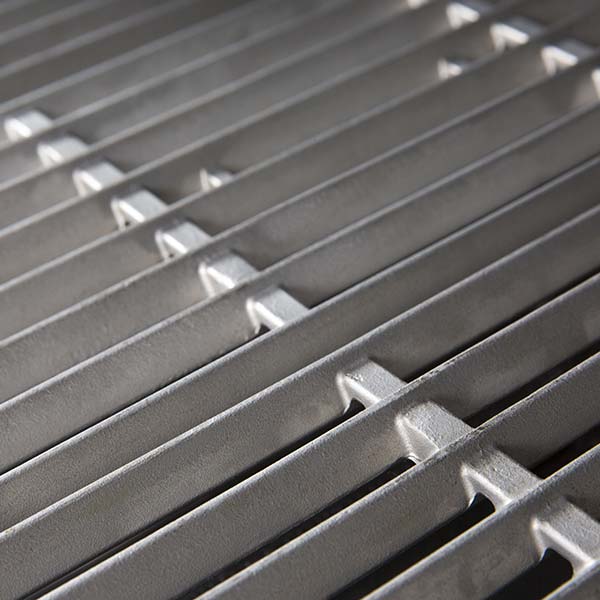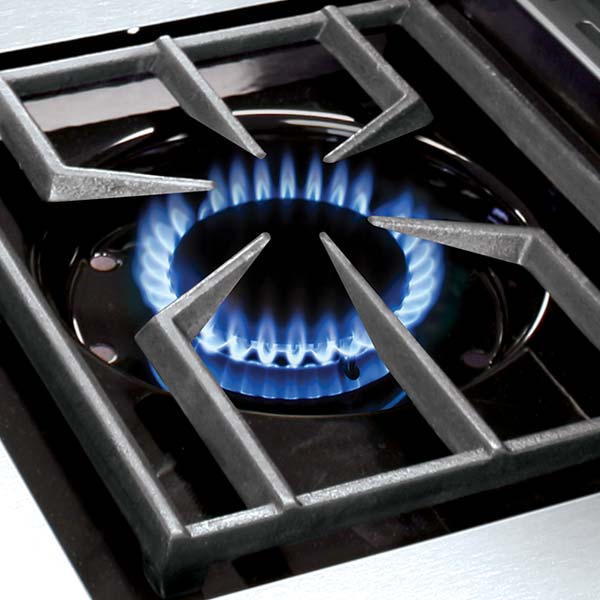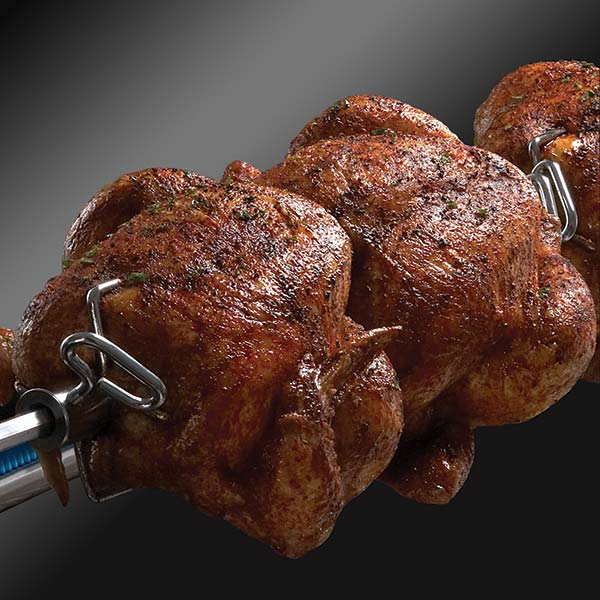 PERFORMANCE GRILL FEATURES
Every Broil King is built with performance features that deliver unparalleled cooking versatility.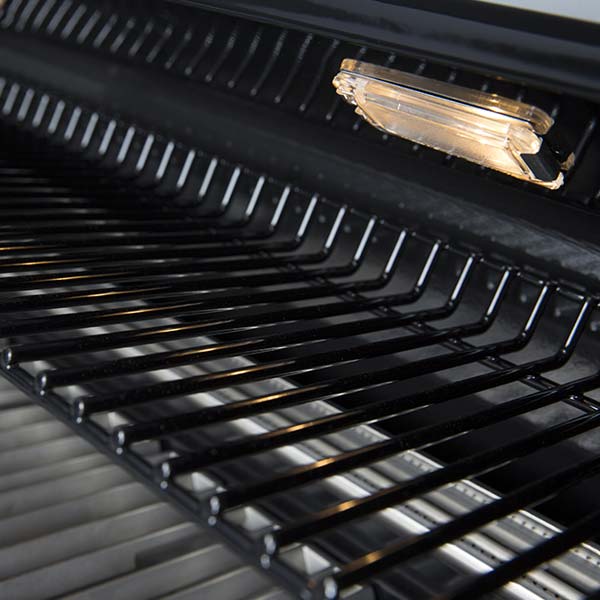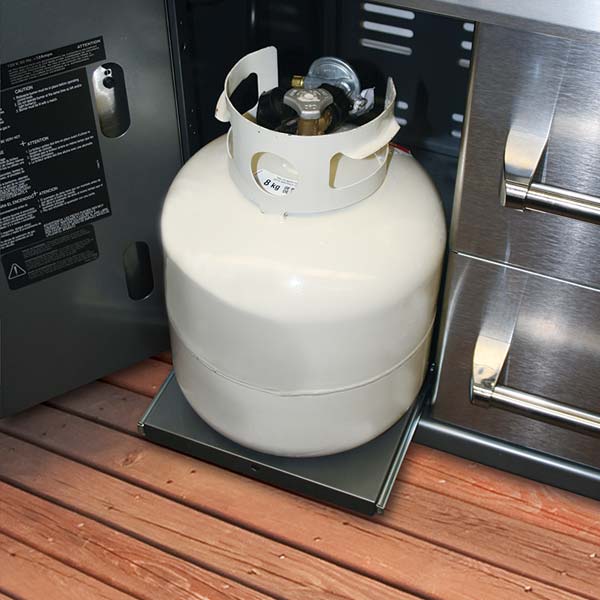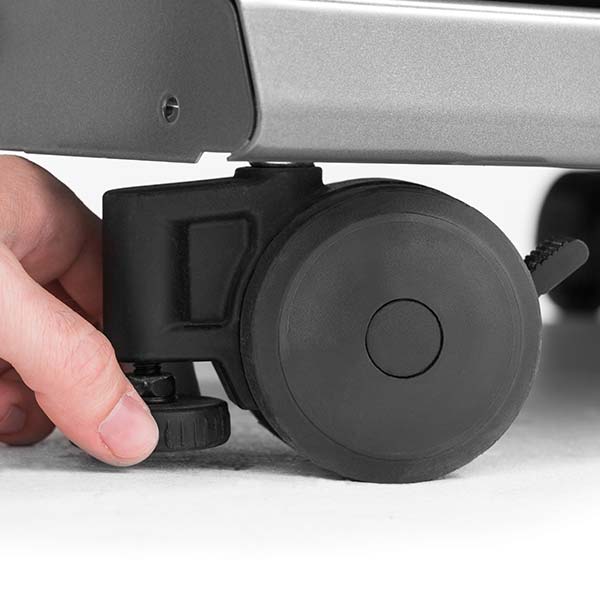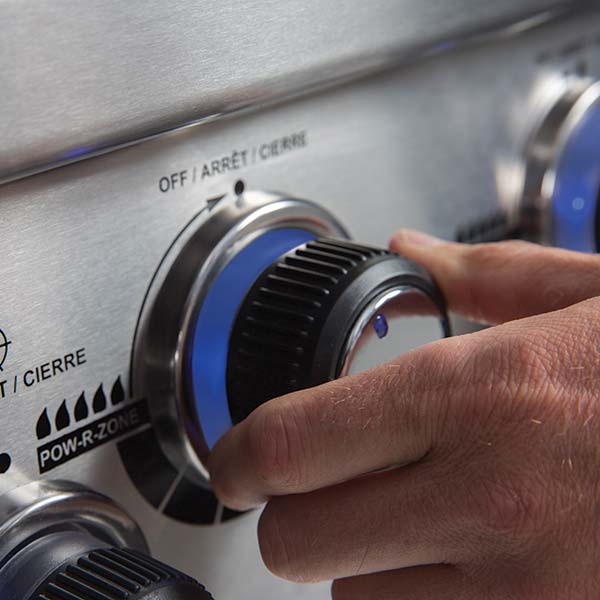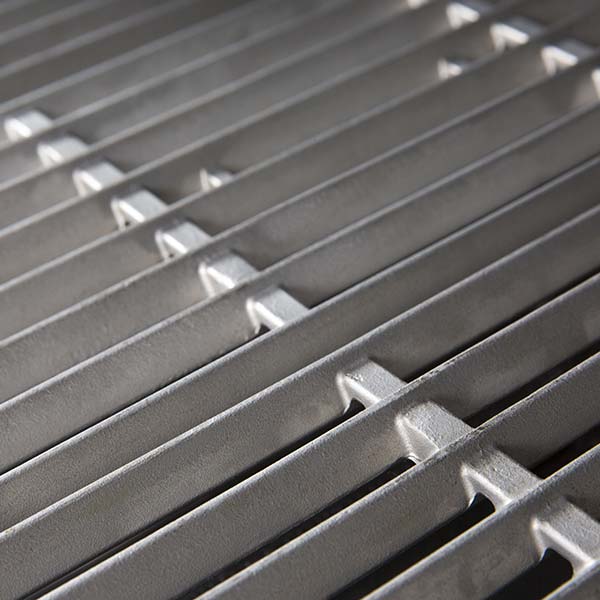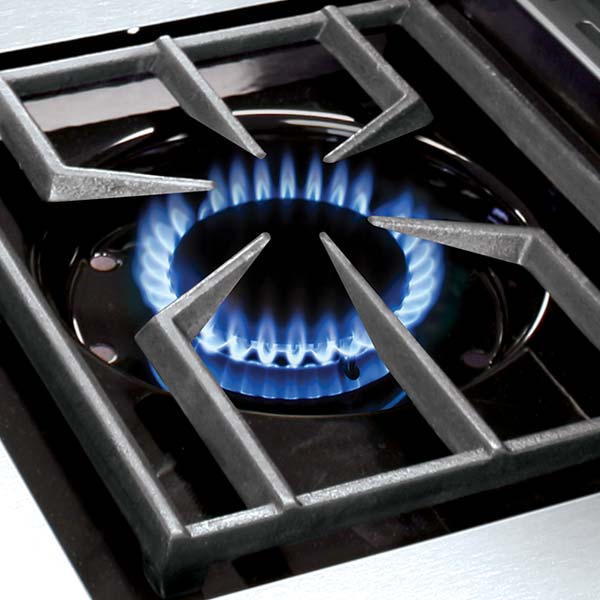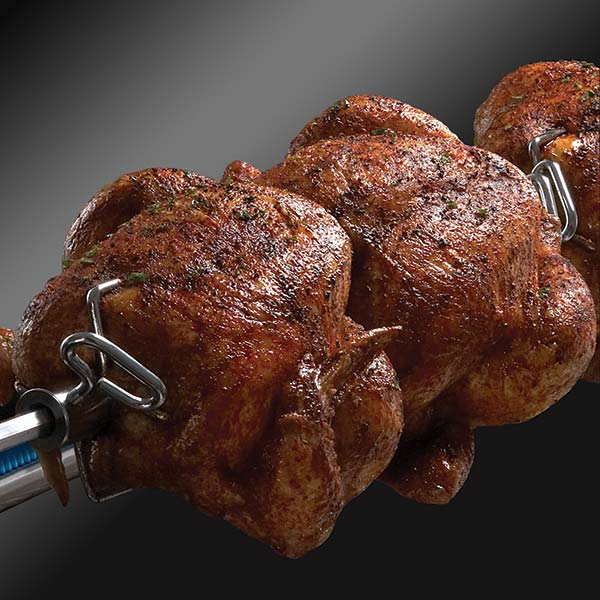 IDEAS TO GET YOU STARTED.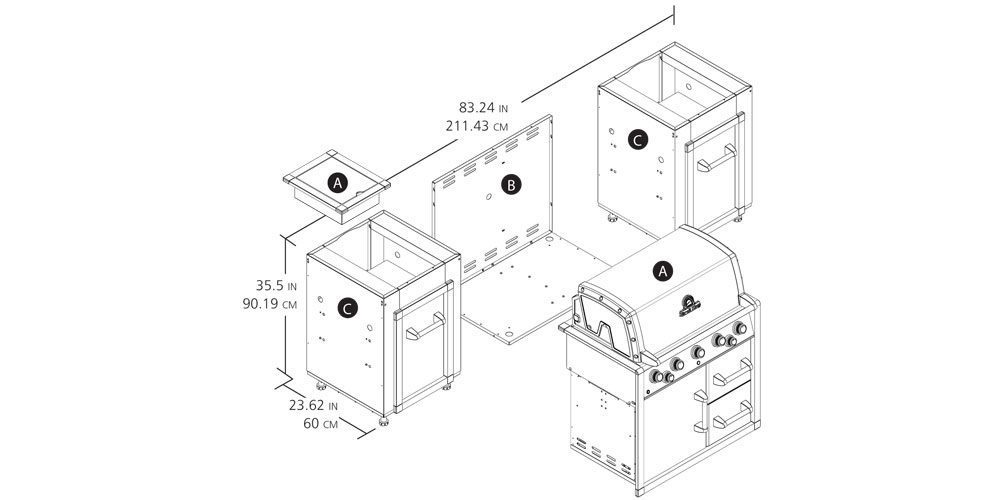 PEOPLE ARE TALKING ABOUT THE IMPERIAL™ 590
See what people are saying about BroilKing® products!
Rated

5

out of

5
by
Sanchez
from
So pleased!
It'll be 2 yrs this fall that I've been grilling with the best BBQ! For example tonight I'll be doing chicken wings with skewered veggies. I will have no worries about even consistent heat that I can rely on, which especially for such a small food spread out over most of the grill and to have such even results is something I haven't had with other grills. I recommend these grills because even 2 years later it looks and performs like brand new, and the quality is so apparent!
Date published: 2016-06-19
Rated

2

out of

5
by
superwell
from
So far not great
The BBQ looks great but I have had a few issue already with the grill. First off, CS is great. I had some broken parts and they shipped them out the same day. My low rating is mainly based on the performance of the grill. It's five burners as you know and it barely get's over 400. I have it pre heating for over 15 minutes and it wont budge from 420 with all five burners on. Horrible grill so far for steaks where searing is very important. We are still trying to work out the kinks with getting a gas fitter to come out and test the water column and psi at the bbq, but I think there is more issues here like the main control unit. I will update the review once it's all over and I am satisfied with the grill.
Date published: 2016-03-22
Rated

5

out of

5
by
Bob Miller
from
Love my grill
Excellent temperature control. Even heat over entire grilling area. Quality product. Suggest offering a rotisserie burner cover to keep it clean while not using. Grill cover is also an excellent, heavy gauge product.
Date published: 2015-06-05
Rated

5

out of

5
by
EricT
from
Almost perfect
I bought my 590 this June and it is perfect for our needs, grilling for 2 or grilling for 10. Great even heat, with a burner under each grid. The only thing I would like to see improved is that there should be an insulating material between the cook box and the shelves. I find that the shelves get very hot next to the cook box. You could fry an egg on them
Date published: 2018-09-21
Rated

5

out of

5
by
the grill guy
from
SUPER DUPER GRILL
I always said to all my friends, that there is no grill that matched the Broil King Quality, Value and Ease of use. Even heat front to back and side to side makes it easy to grill perfectly every time, AND the side burner with the cast iron simmer grate, great idea for slow simmering recipes. This grill makes me look good! Thanks! Long live the grill....
Date published: 2016-02-11
Rated

5

out of

5
by
Cape Cod Scott
from
Broil King 590
Great grill. I've only had it for a month, but have used it probably 20 times for various applications. I'm still learning to harness it's capabilities. The five burners turn out blazing heat...the built in thermometer registers over 800 degrees within 15 minutes...I haven't gauged it's accuracy yet and I suspect it reads a little high, but still very, very hot. It does use prodigious volume of propane...I went through a full tank in about 3 weeks...so I have to learn to be judicious with how many burners I need to have on for whatever I'm cooking. Rotisserie works well, although I wish it would burn a little hotter. Not sure about how well the grease drip tray will work, the one on my Weber seems like a better design, but we'll see. The only thing it's missing and would be nice is a wood chip drawer/holder, but none of my other grills have that, so I'm used to making a foil wood chip pack. Delivery was scheduled for a Tuesday, but I got a call the previous Friday that the grill was already in hand and did I want it immediately. Of course I said yes. So it got here four days early...awesome. Assembly was a piece of cake...took about an hour from cutting the ties on the packing box to firing it up for the first time...very easy. The only glitch was that the ignition wire for one of the burners had come loose and I had to reattach it to it's plug...no big deal. All in all 5 stars...
Date published: 2014-09-18
Rated

2

out of

5
by
BJR56
from
BBQ works good
BBQ works great but had issues with igniter, part was replaced. Only issue now is the lights for knobs and and grill not working, after two tries and still not getting right part. Waiting now to here back.
Date published: 2018-05-03
Rated

5

out of

5
by
Demze
from
Amazing cooking grids
The cast stainless steel cooking grids are just amazing! I also love the full length reat burner. It's an expensive BBQ but It is turning out to be the best one I've owned by far.
Date published: 2018-11-17
CHECK OUT OTHER GRILLS IN THIS SERIES.