IMPERIAL™ XL BLACK
957784 LP / 957787 NG
The Broil King® Imperial™ XL Black features two totally independent ovens with a total of 1000 sq. in. of cooking space and includes 6 stainless steel Dual-Tube™ burners, built-in oven lights, professional cast stainless steel cooking grids, stainless steel Flav-R-Wave™ cooking system, built-in oven and control knob lights, two electronic igniters. The XL Black features stainless steel side shelves with right side storage drawer and an enclosed cabinet base with two black powder painted doors and two utility drawers and two cabinet doors.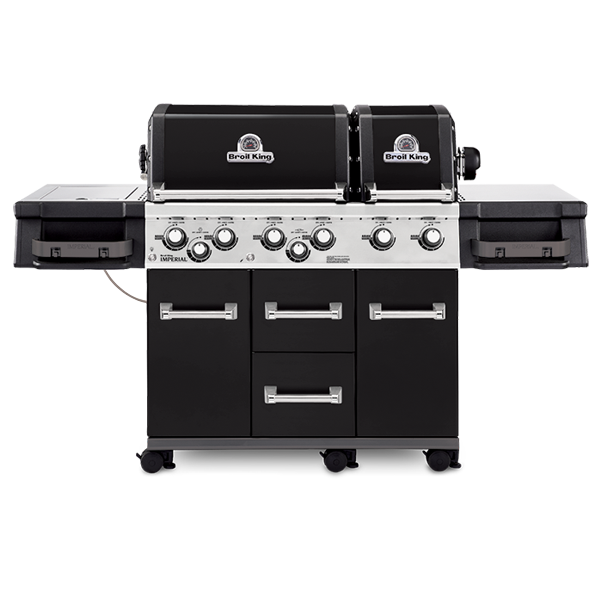 60,000 BTU
Main Burner Output
15,000 BTU
Rotisserie Burner
750 sq. in.
Primary Cooking Space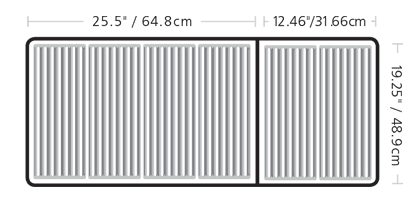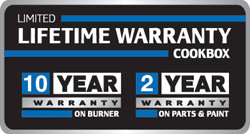 PERFORMANCE GRILL FEATURES.
Every Broil King is built with performance features that deliver unparalleled cooking versatility.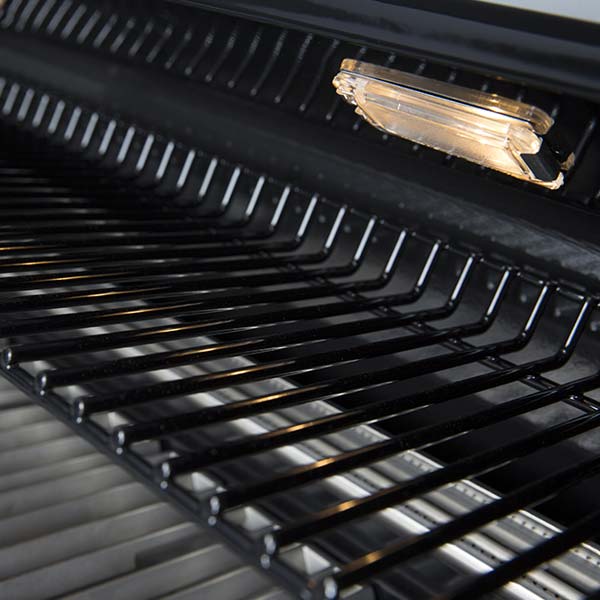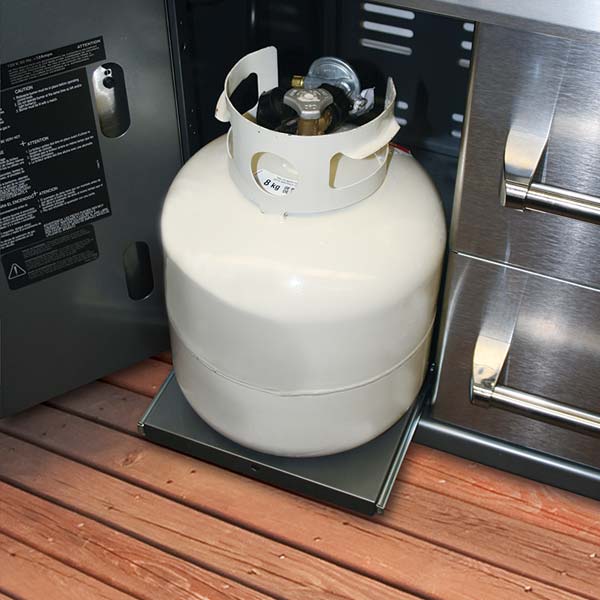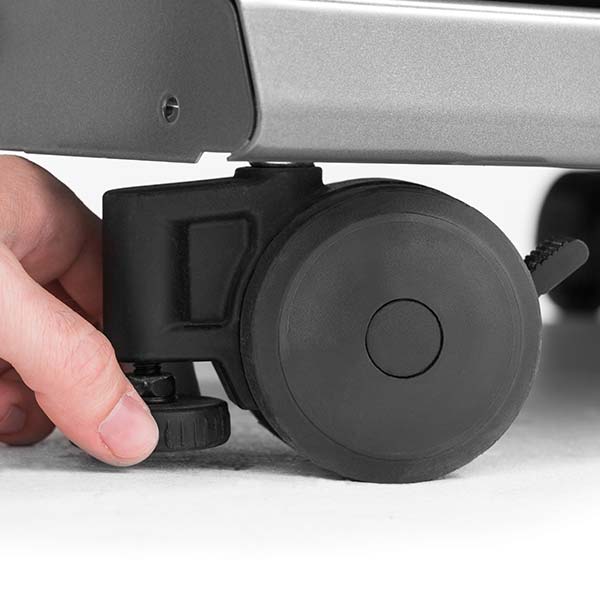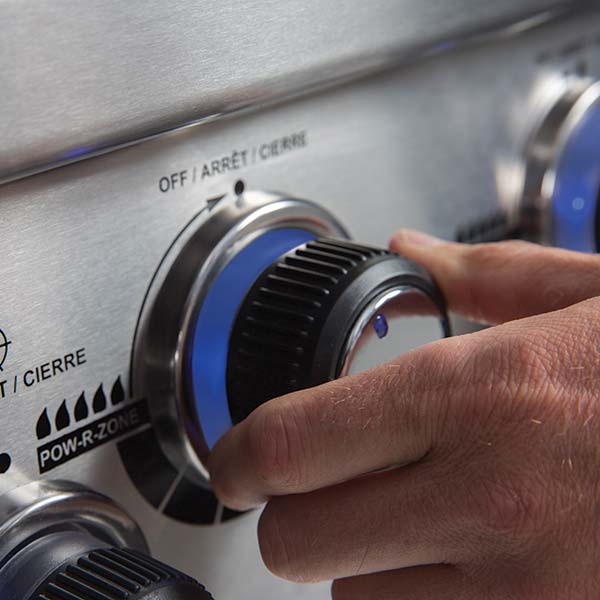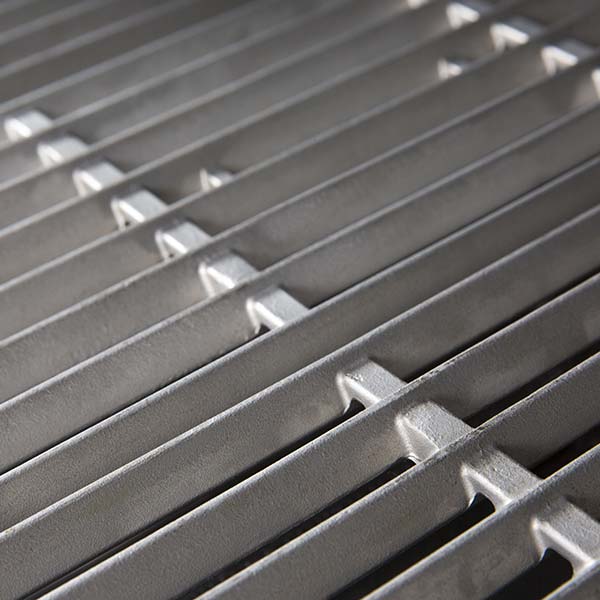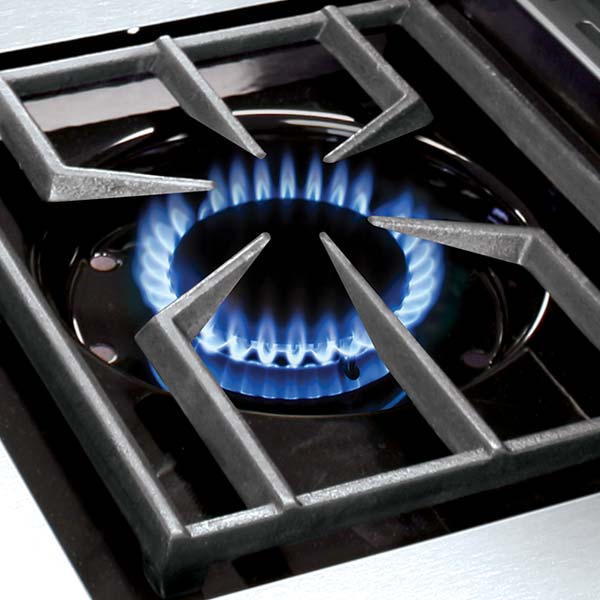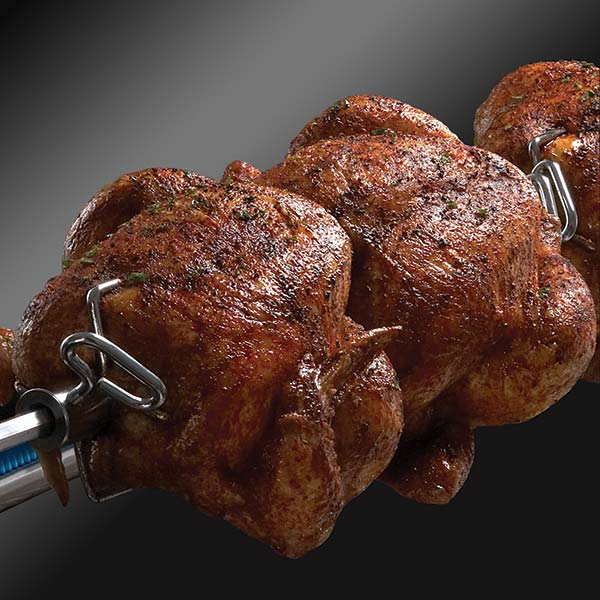 PERFORMANCE GRILL FEATURES
Every Broil King is built with performance features that deliver unparalleled cooking versatility.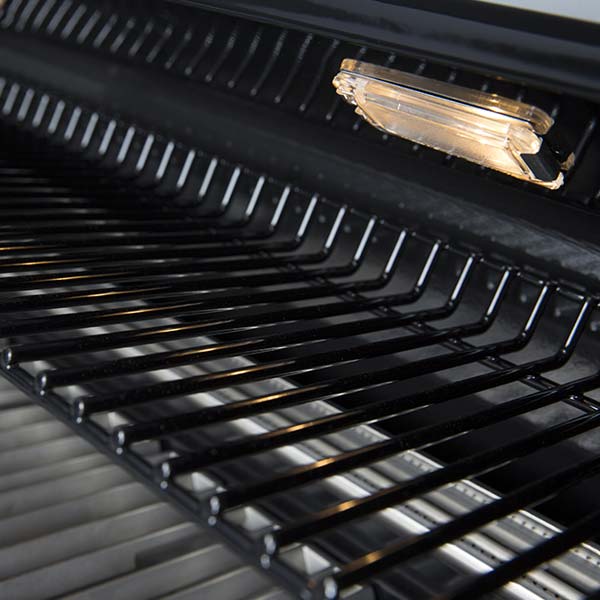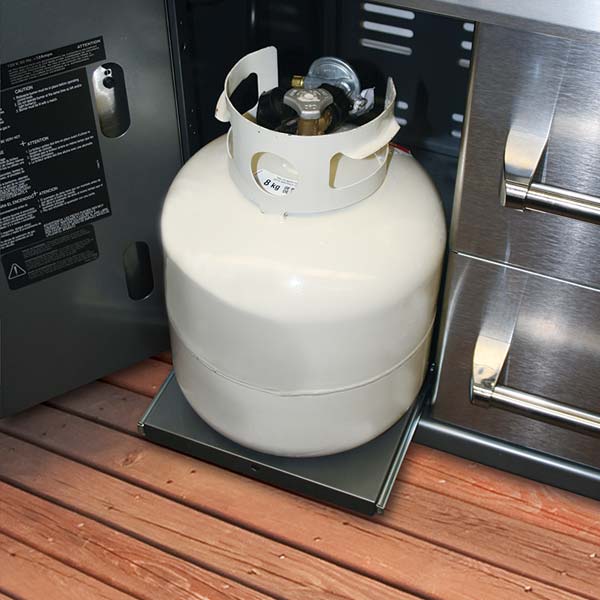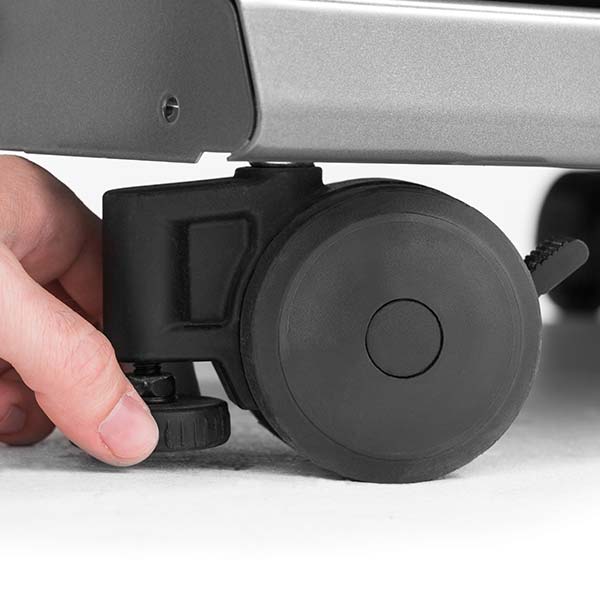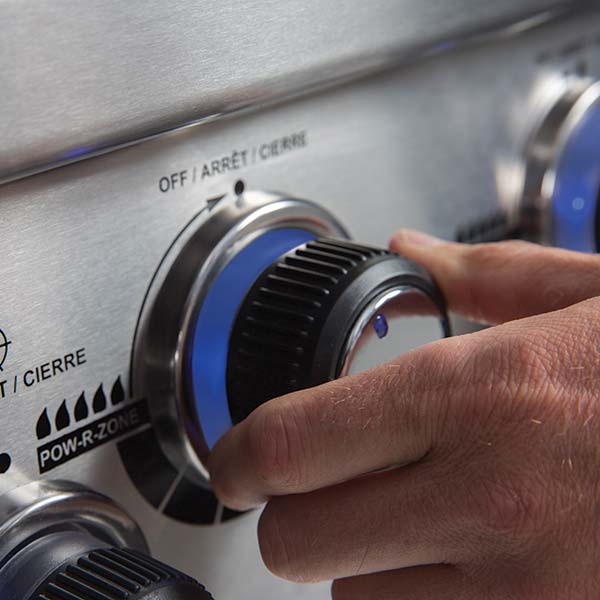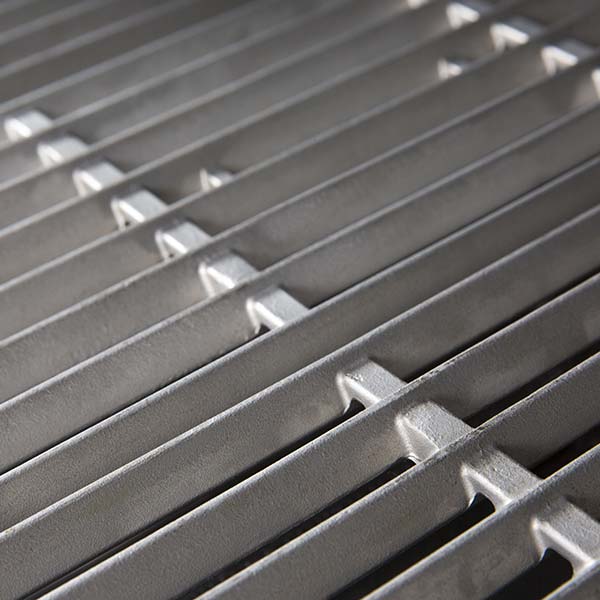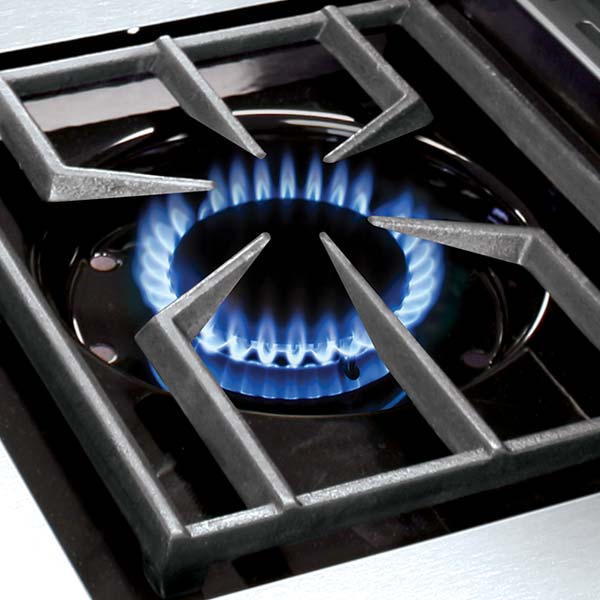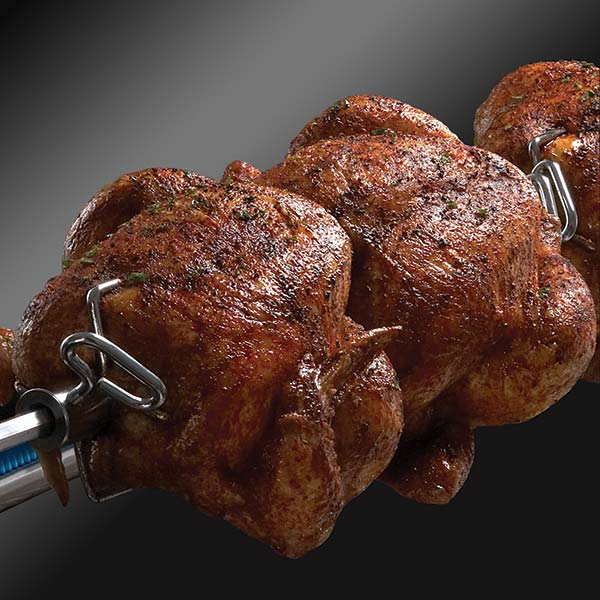 IDEAS TO GET YOU STARTED.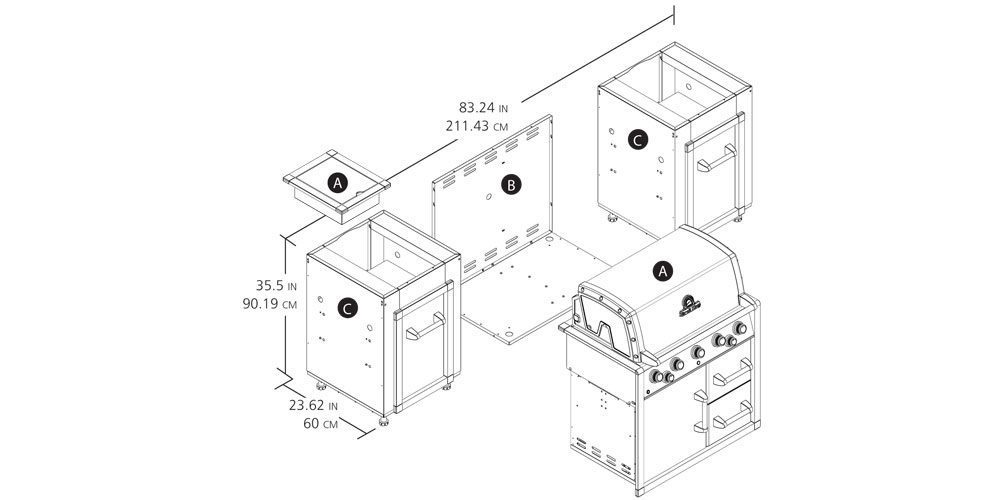 Rated

5

out of

5
by
Steviecp
from
I LOVE MY NEW GRILL!!!!!!!!!
I bought my Imperial XL grill just before the Memorial Day weekend, I am a very serious shopper when it comes to buying grills, I live in Michigan and I grill all year round. I must tell everyone who comes to my house for BBQ that this is the ultimate grill. I love being able to grill on the large or small sides of my Imperial XL, this by far is the most attractive feature next to perfect temperature control. The rotisserie feature with counter balance is flawless. And there are plenty of drawers to store all the necessities needed for grilling. I love this grill along with all my family and friends. (GOOD JOB BROIL KING manufactures !!!)
Date published: 2014-06-12
Rated

5

out of

5
by
cblanco
from
great look and features
I have been looking for a grill since last season I looked at weber and other high line brands-this grill fits the bill the look the performance and mainly the level of customer service from broil king them selves. I had a few minor issues and the folks at broil king were great in resolving them. This is the only gill I have had that cooks evenly through the entire cooking surface and you can actually control the heat like a regular oven the small side grill works great when it just my wife a I and easy clean up and the accessories are great also
Date published: 2014-06-21
Rated

5

out of

5
by
Peter
from
Unprecedented Flexibility for complex meals
So, I am supposed to stay focussed on the actual BBQ, as a product but I can't not talk about the food that comes as a product of this BBQ. I have owned a lot of grills in my life, good ones, what I thought were great ones, now I have this one. The even cooking, the flexibility of multiple even heat burners, the separate oven area....it's like having 3 BBQ's or more all in one. A roast is turning on the spit, potatoes are baking, corn and asparagus is grilling, bread is toasting, all with precision and concurrently. Room for a smoker box separate from foods you may not want to add smoke flavour to...an amazing grill. Lots of storage space for all the goodies that go with BBQ'ing. All around quality look and feel. I could go on for hours...all I can say is, a brilliant piece of work....years of tasy treats for certain!
Date published: 2014-06-17
Rated

5

out of

5
by
chefdad
from
Great for Breakfast too!
I bought two drop in griddles and an IR thermometer with the BBQ. Worked out great. I can cook enough pancakes or French toast for the kids for a week very quickly now, winter or summer. Two cooking boxes, and the side burner work very well. You can cook a full meal outside, no running back and forth into the house. Rotisserie burner also works great. Easy clean up with the porcelain coated grates and griddles, I let them cool off then wash with dish soap and water - no abrasive scrubbing. Cabinet storage is very nice to have too. Very good cookbook. Great job Onward!
Date published: 2015-01-18
Rated

5

out of

5
by
Roadkill Cafe
from
Everything you want or Need in a Grill
I considered myself a "Serious" Griller, but always wanted the right piece of equipment that could handle all my cooking needs from Big to small. After spending months researching and reviewing grills on the market I decided to go with the Imperial XL. Best Choice to date, besides my beautiful wife. First let me say this Grill is STUNNING in looks and is a Perfect compliment to our Patio. Cooking wise, This Grill has the capability to prepare enough food for a Very Large group, and then just enough for that intimate Dinner for two. The two separate Cooking Ovens sold me, and the even cooking throughout is perfect. I never thought I would use a Rotisserie but man was I wrong. Fresh Roasted Chicken is to Die for! Everything about this grill is fully functional with zero overkill. The lights are a feature I don't know how I ever grilled without. Best money I have spent for our patio, and Family!
Date published: 2014-05-23
Rated

4

out of

5
by
Nick686
from
Has everything a serious BBQ'er needs and more!
I got this bbq through Rona and would never use them again, but that is another story. As for the grill this thing is a beast and is awesome to use. The only thing I have noticed on it was that the left side seems to get hotter then the right side of the big grill not to sure why, if you don't pay attention you could be eating hockey pucks, that is with it on the lowest setting as well. But the rotisserie works awesome and the indirect cooking method is a fantastic way to cook. Had a few minor delivery scratches on the bbq and chipped warming racks but was very easy to get replacement parts through warranty at broil king and they were berry helpful. All and all very good quality of grill so far but the norther winter months will reall put it to the test.
Date published: 2014-07-11
Rated

5

out of

5
by
CanuckOttawa
from
Waited 1.5 years to Review
I won this grill in a raffle and converted it from propane to natural gas myself (easy!). It replaced a monster grill from Costco that I'd had for 6 years (neighbour has it now). Both are stainless steel, but the Imperial XL is far superior. I replaced the burners and racks in the Costco grill twice in 6 years! After 1.5 years, I think it may take 6 years before I have to do it with the Broil King unit. Also, the part prices from Onward Mfg. are the lowest in North America. The conversion kit was 50% less than Amazon or dealers, and shipping is a flat rate in Canada ($10). The only parts that have worn out are the silicone bumpers on the front of the lid. Everyone else wanted $1.10-$3.00 each, plus shipping. Onward was $0.70 each! I also ordered replacements for the LED lights, as the lens cover blackens over time due to closing the cover when flames are high (dumb marinades!). Overall, this is, by a long shot, the best BBQ I've owned in 35 years. The Costco unit was much better than the old Napoleon BBQ, but the Broil King is the best. It is well sealed on the bottom, which keeps "critters" from getting in during cold weather (occasionally, with the Costco unit, I found a mouse or chipmunk on the grill when I opened the lid!). Oh yeah, the food cooks up great too!
Date published: 2014-11-14
Rated

3

out of

5
by
vncek
from
Disappointed
Just purchased the Imperial XL which has some great features which I guess is why it was chosen. Oven lights and illuminated controls are great. However the design of the grease tray for the bigger grill involves disconnecting the gas regulator when you need to clean. Then getting the 13kg gas bottle out to actually disconnect is a very difficult almost Herculean task. Not really a good design for the British market. Added to this ever time you attempt to remove the gas tank it catches on the ignition wires which fire up the burners. Ideally the gas line should have some form of quick release or you could use the 5 kg gas bottle but these only last a few weeks so an expensive option. Also after just using the grill aa couple of times the state of the vapour bars and trays is very shabby and discoloured. Very difficult to clean and looking rusty already.
Date published: 2017-04-20
CHECK OUT OTHER GRILLS IN THIS SERIES.