IMPERIAL™ XLS
957884 LP / 957887 NG
The Broil King® Imperial™ XLS features two totally independent ovens with a total of 1000 sq. in. of cooking space and includes 6 stainless steel Dual-Tube™ burners, professional cast stainless steel cooking grids, stainless steel Flav-R-Wave™ cooking system, built-in oven and control knob lights, two electronic igniters. The XLS features stainless steel side shelves with right side storage drawer and an enclosed cabinet base with two utility drawers and two cabinet doors.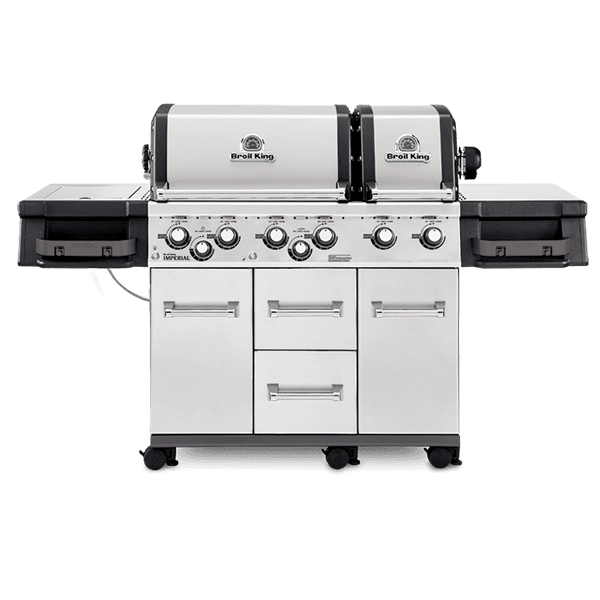 60,000 BTU
Main Burner Output
15,000 BTU
Rotisserie Burner
750 sq. in.
Primary Cooking Space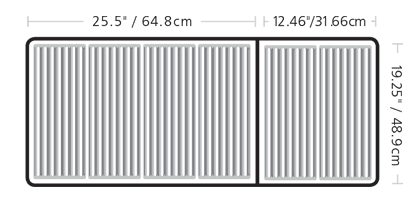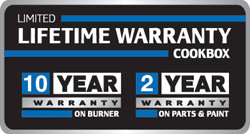 PERFORMANCE GRILL FEATURES.
Every Broil King is built with performance features that deliver unparalleled cooking versatility.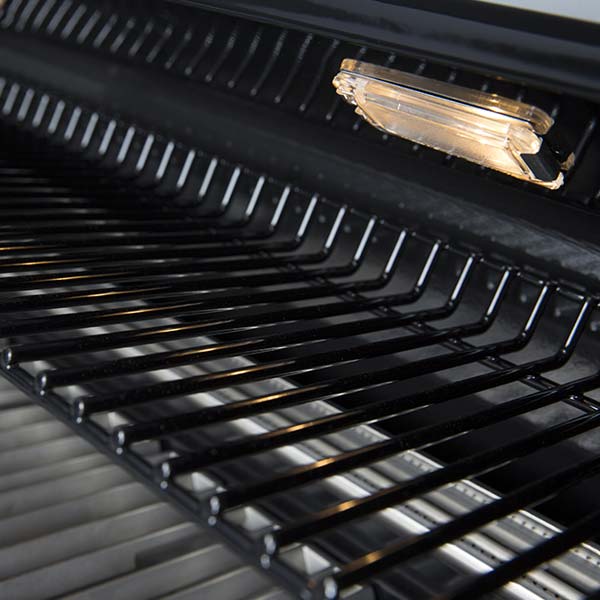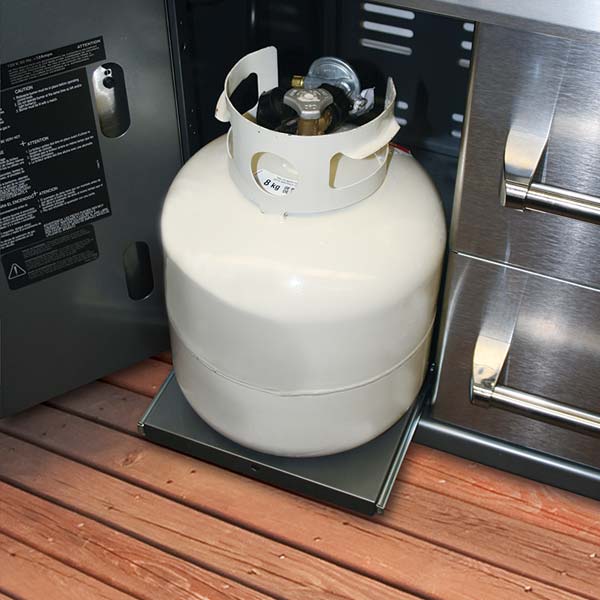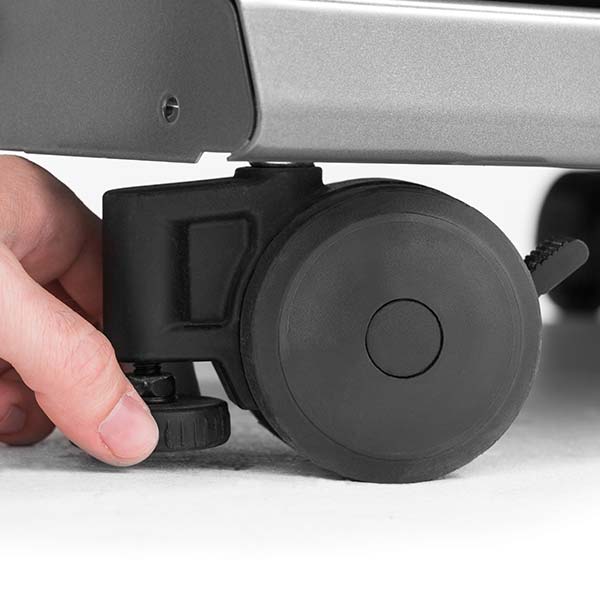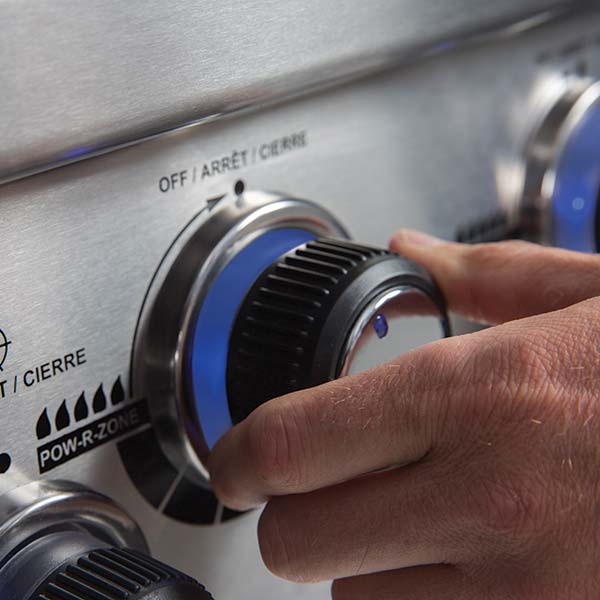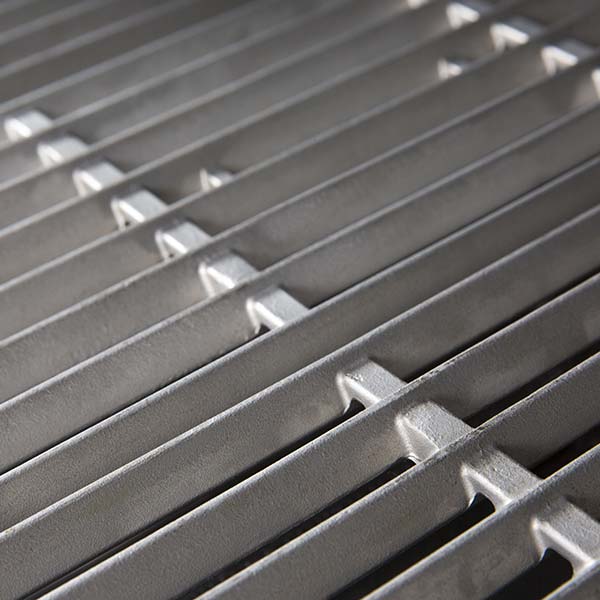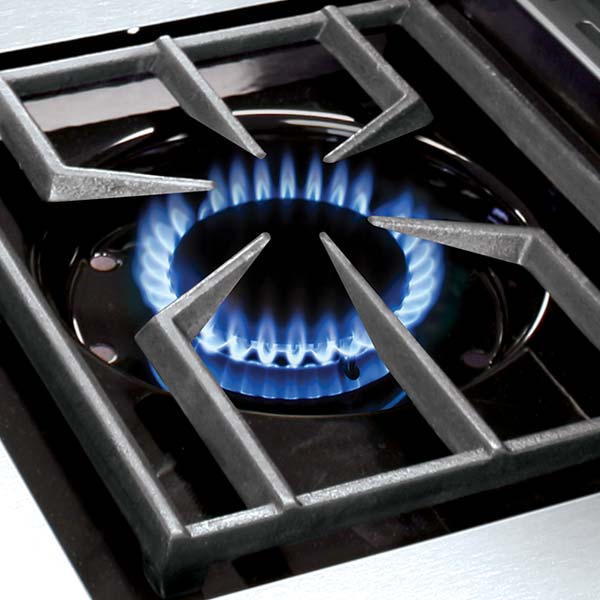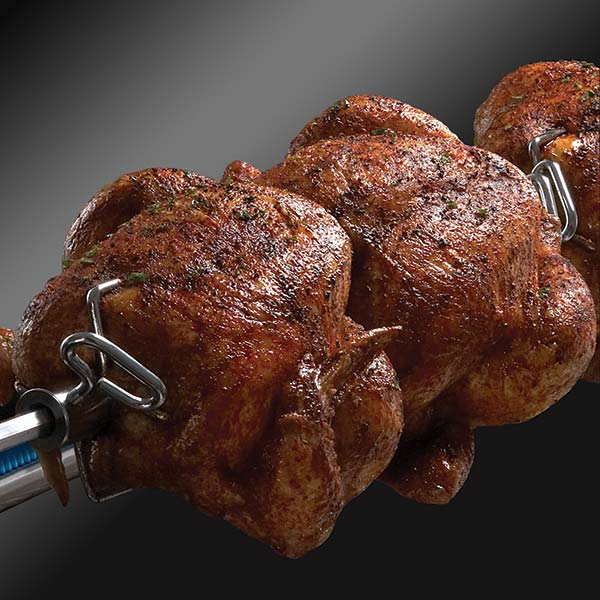 PERFORMANCE GRILL FEATURES
Every Broil King is built with performance features that deliver unparalleled cooking versatility.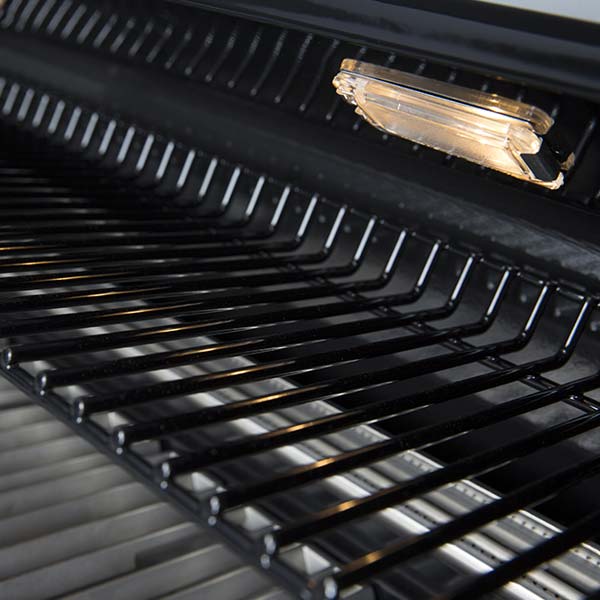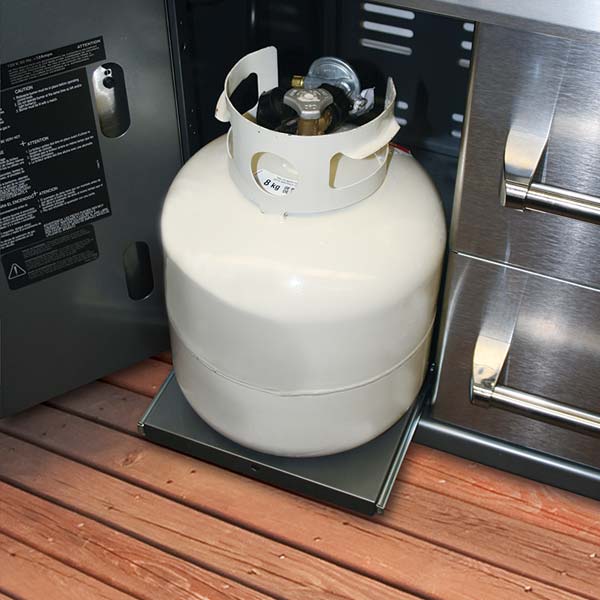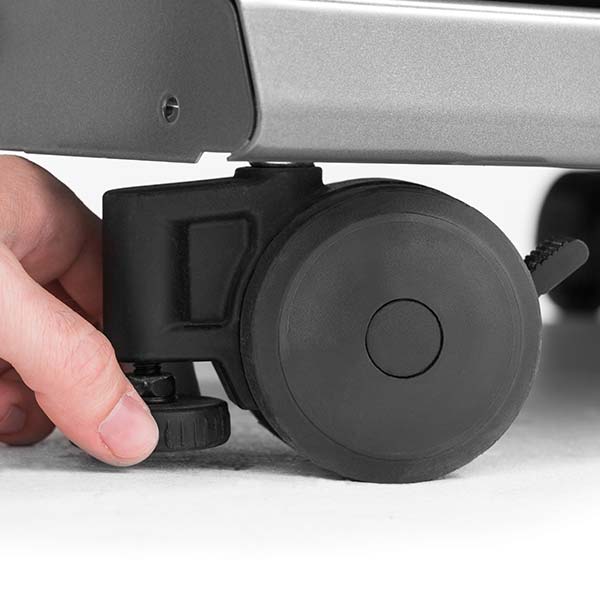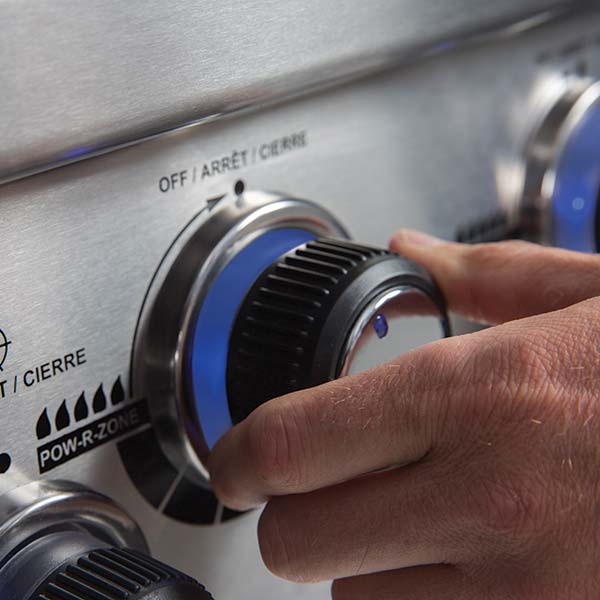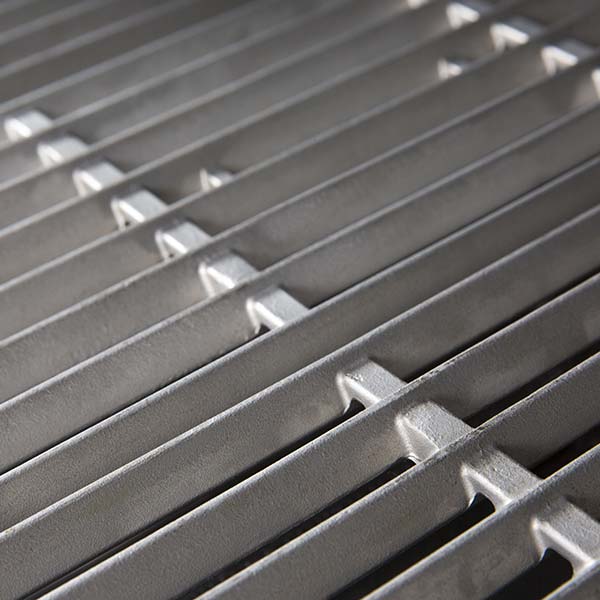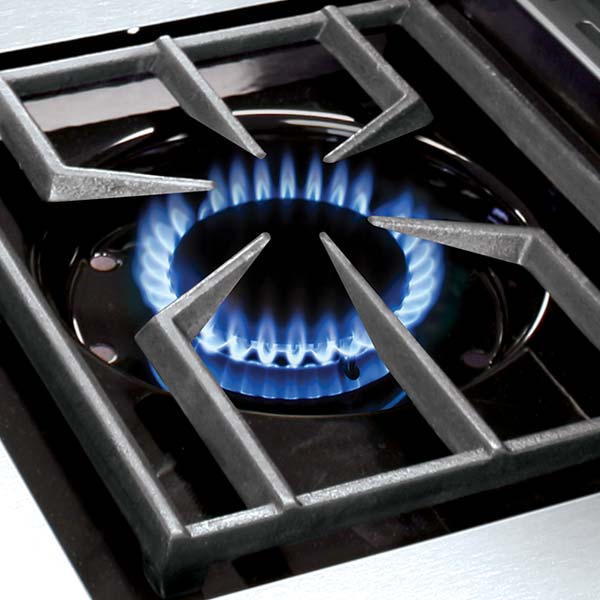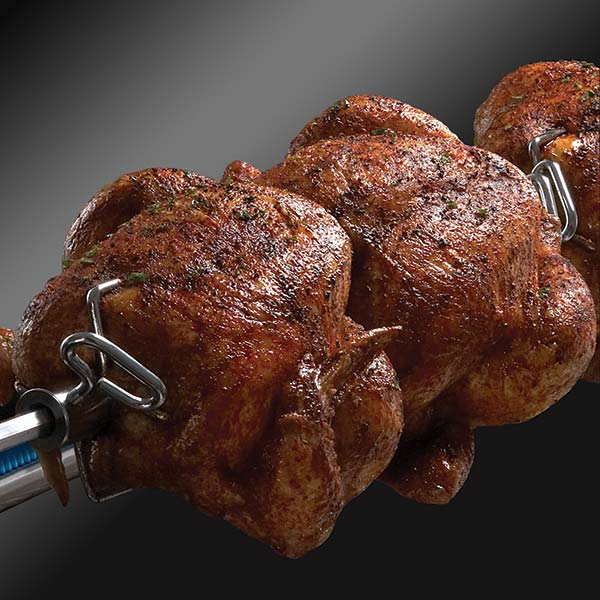 IDEAS TO GET YOU STARTED.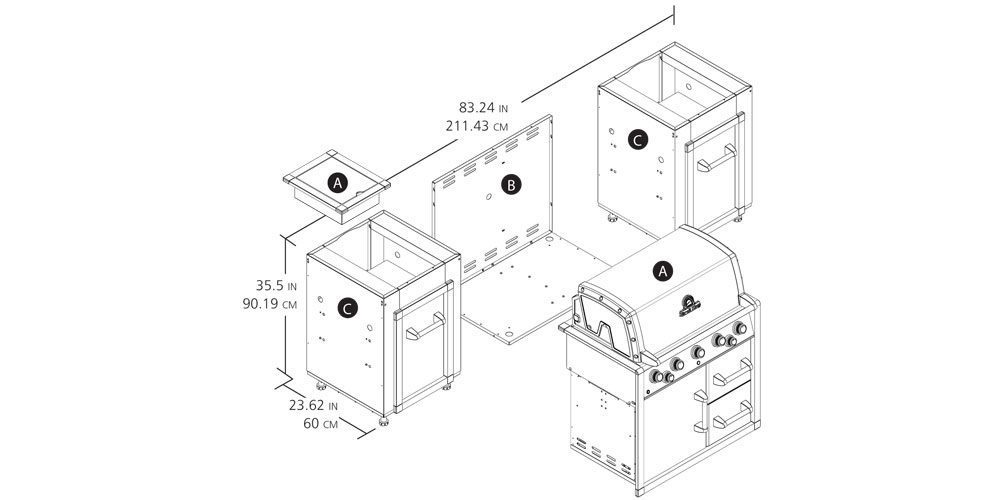 Rated

2

out of

5
by
Fidman
from
Not hot enough
If no wind - bbq'ing heats fine - but with any wind the grill does not properly heat up. I have had the Imperial XL for 5 years now and have tried every possible trick to get the heat up / block wind. Generally I think the design is the problem..
Date published: 2016-08-12
Rated

3

out of

5
by
GNDB
from
Works very well, but not without challenges.
We have had ours for about 5 years. It is a natural gas grill, which we enjoy and has worked well. But, not sure if that had anything to do with the pilots lasting for less than a season. Also it is not very strong structurally, because it sits on a slightly uneven surface which makes left door unhinged and other drawers hard to open. Lastly, the grids from back then were probably of lesser quality and cannot be kept clean. As far as burners, grilling durability, quality of cooking - absolutely great.
Date published: 2017-04-29
Rated

3

out of

5
by
ApocalypseShop
from
Love it, but it looks horrible!
We received the Imperial XL as a house warming gift when we moved into our house 5 years ago and have loved cooking on it year round since then. However as we got into the 2nd year the Broil King chrome logo began bubbling and has since flaked off. Same for large chunks on the black sides of the main and side covers as well as the shelf on the smaller side. All of the chrome handle extensions have blistered and are peeling off. The external cooking tool holders are all rusted along with the similar "rivets" holding together the hoods. We cover the unit when not in use, but that has done nothing to protect the unit. Functionally, this is the best BBQ that I have ever owned ... but aesthetically, it is a major eye sore on our frequently used outdoor patio. Images are available if required.
Date published: 2018-03-25
Rated

4

out of

5
by
Benny Joe
from
Produces delicious foods
I received the Imperial XLS for Father's Day 3-4 years ago. Great product but now I need to purchase replacement parts and I am having a hard time finding where I can order them. Can you help?
Date published: 2017-01-24
Rated

1

out of

5
by
Fdirocco
from
Really!
I bought what I thought was the creme de la a creme of Broil King BBQs. Within the first few months the front panel ink peeled off. Called onward and they were great to send me a new front panel. Then not long after the gas control knob got stuck and when I went to ignite the side burner ignited scorching the side burner cover. Ok Onward customer service is outstanding and they sent me a cover and new gas control assembly. We BBQ all winter and I noticed the paint flaking. Seriously can this really be happening. This is a $2500 grilll. Come on! I called Onward and one again outstanding customer service. They sent me a new large cover. Today... spring motivation I decided to attempt to replace the front cover plate and new lid. Ok not an easy task. In my attempt the screws will not come out of the control assembly. Where the knobs are. I removed the front assemble the rotisserie gas attachment broke. Omg ! Not what expected. Ok I can deal with this. How the heck do I fix this crazy thing. What an ordeal! And why do I need to deal with this. I just blew 2500 bucks on garbage. On Monday I will be calling onward again. I am more embarrassed on the money I spent on what I thought was a great BBQ. Onward I need your help here!
Date published: 2017-04-15
Rated

3

out of

5
by
cjam
from
Good grill but has some Issues
I have own this bbq for 3 years now, last year i noticed that the chrome around the temperature gauges was starting to peel away, Well now the both gauges have lost all the chrome and looks terrible. I would have expected more from a bbq of this price point to stay in better shape. I even have a breathable cover that was recommend so the the moisture doesn't sit underneath the cover and cause issues. The little plastic tabs for the doors that keep the doors on and opening have all disappeared they fall off and end up going through the cracks in the deck, I would thought they would have a little better design for theses. Overall the rest of the bbq seems quite fine,the lights are a nice feature and hydro hookup is a great idea.
Date published: 2017-03-11
Rated

5

out of

5
by
Jeff Dunemann
from
Excellent Grill and Customer support
I bought the grill a few months ago and had a few problems but between customer support and Them sending a rep to my house to fix. It has been a wonderful experience. They went way above and beyond for me. For I am a Disabled Marine that has many problems.
Date published: 2015-12-03
Rated

4

out of

5
by
BBQ LOVER
from
ROCKY START BUT NOW I AM HAPPY WITH MY IMPERIAL XL
I bought the top of the line Imperial XLS towards the end of winter and waited for spring to assemble it.Once I got it assembled which was pretty easy with the help of the youtube video,I found out that the side burner was not firing up, I also noticed some exposed wire on the small grill (photo attached). So I called the Onward customer service and spoke to Pranjoli Sonawane who said the problem is the igniter and that since I am outside the initial 90 days even though its covered under warranty I will have to pay for the shipping of the igniter,I explained that I bought it in the winter and only assembled it now just a few days over three months,after arguing for almost 10 minutes she finally agreed and shipped out an igniter no charge for shipping. As for the exposed wire she insisted that the unit comes like that and I tried fruitlessly to explain that the main side has some type of shield over the wire and I believe that the exposed wire would be a fire hazard ,she insisted that I assembled the BBQ incorrectly and I tried to explain that this part is assembled in the factory ,she refused to understand and said that they don't assemble .(I have detailed emails between us to verify what I am saying),I finally gave up and decided to return the unit to Lowes where I purchased it. Before I returned the unit I took all my corresponding emails with Pranjoli Sonawane and went to see the manager Mr Haydon at Lowes and once he read the emails he immediately said lets see the floor model and we confirmed that indeed Broil King did not assemble the wire covering on my unit correctly as the display unit had the covering.He said that he will contact the Broil King rep and sort this out and I need not return the unit. A few weeks later after a few emails to Hayden,I got a call from Mike the broil King service tech and he made an appointment to come home and take care of the problem. When he came home he noticed that the factory at time of assembly did not install the wire cover correctly and he opened the unit up and fixed the problem . He also fixed the side burner that was not firing up as the part (igniter) Pranjoli Sonawane sent to me was not the problem.,apparently there is a mesh over the hole of the supply line that was installed inside the pipe instead of outside..He fixed the unit up and even cleaned the BBQ.Super nice guy Mike. He also told me that the new models come with Stainless steel cast grates on the large burners ,I said "shoot I should have waited and bought the new model" He said write an honest review the owners are hands on and read all the reviews. Hopefully the owners will read this review and ship them out for my troubles complimentary. My BBQ is now working beautifully and apart from the initial problems I am very pleased with the evenness of the cooking and the overall appearance and quality of the unit. Mike saved the day!!!!!! I would recommend this BBQ to everybody but advise that you assemble the unit between the 1st 90 days to avoid paying for shipping for any defective parts. Hopefully the owners will read this review and rectify the quality control at the assembly plant.(and maybe ship out some new grates to me)
Date published: 2016-08-19
Rated

4

out of

5
by
Redbull919
from
It is great but
I love this grill. It is the grand daddy of all grills but whoever made the grease pans needs some help, they are very small, are hard to get in and out. Also the screws to the lights rusted quick. Other then that I love having two sides, small side for small things and the large side for bigger items. Or if I am cooking to different items.
Date published: 2016-09-28
Rated

4

out of

5
by
Rick the gasman
from
Flexibility with ccoking
I bought my BBQ back in 2012, it's been cooking very good till winter 2017, I have to replace the 4 main burners because they are rusted and start to split. The 2 doors keep falling off but that's probably just an ajustment I need to do, the grease trap fills very quickly, to samll for the size of BBQ, other then that I love it, use the rotisserie a lot and back burner does an excellent job. I wish at that price we would have cast iron burners instead of stainless steel that never last more then 4 or 5 years on most BBQs.
Date published: 2019-04-19
Rated

1

out of

5
by
Will
from
Well... not impressed
I have paid this BBQ 2000$ CDN and i can tell you that i have always had a stupid problem with the GAS connector since the beginning... its over 2 years i have it, warranty is probably over but it will cost me another 50$ just to change that connector,... for a BBQ of that price NOT IMPRESSED with quality! Even when you roast something all the grease and oil just goes everywhere underneath and my GAS tank is a mess... i will go with WEBER next time...
Date published: 2015-07-22
Rated

1

out of

5
by
Quincy
from
Poor quality for the price I would not recommend a
I purchased this barbecue approximately 4 years ago. I paid $2,800 for it.a pretty penny. The barbecue itself looks great and there's ample room which is why I purchased it. The build quality is horrendous. In my time owning this barbecue I've had paint peeling, the lights shatter and break on the inside, knobs constantly breaking. It doesn't get much cheaper than this. I would suggest you save your money and buy a high-end brand that stands behind their product not this piece of junk
Date published: 2019-06-27
Rated

3

out of

5
by
Cobra guy
from
Wanted to love this grill---but
After looking to take my grilling to a new level,I made the decision to buy an upper tier grill,I finally settled on getting the stainless lmperial from Broil King,purchased early 2014,first the pros 1. A little cheaper than a Webber 2. Great looking 3. Love the double ovens 4. Cooks nice and even,great heat control 5. Nice features,lights,drawers,lots of storage. 6. Customer service very helpful. Now the cons 1.Broil King emblems around both thermometers are peeling and bubbling all of the chrome off of them. 2. Cast Iron grates in the small oven are very rusty,just spent another $140 to replace them,not very happy about that. 3. Black paint on the drawer front is bubbling and peeling,also starting in other places on the grill- looks very poor. All these problems on a 3 year old grill,really makes me wonder what it will look like in another 3---my brother bought the Webber counterpart 2 years ago and it is holding up much better I think,his still looks new,my grill does not. Bottom line-great looking grill with lots of potential--just seems there are quality control problems--and now I am paying for it,wish Broil King would help.
Date published: 2017-07-27
Rated

5

out of

5
by
BroilKingLover11
from
Amazing!!!!
I bought this BBQ about seven months ago, and I must say it is a fine piece of aaaaluminium. It makes my taste buds dance and whisper softly 'I love you' I would buy this if I were you! Change your life forevvvver and buy a broil king now
Date published: 2015-05-14
Rated

1

out of

5
by
shep
from
Dissapointed
Bought grill from local Lowes store. They had to special order grill in, I knew it wasn't a stock item. When I was talking with gal from Lowes I mentioned that I was looking at a summit s 670 and they had a free cover. She said that broil king included a cover with this grill so not to worry. No problem came in a week later. No cover, and my power station( outlets for lights) is broken on one side and my right hand lid is missing a screw. I find the screw and the hole that it is supposed to thread into is stripped. Now since I bought it a week earlier than the promo broil king is offering a free cover. Upset that you spend 2500 dollars on a grill, that I get to fix a manufacturing defect and when I talked with Broil King they said I have to take it up with Lowes for my cover. I thought the good customer service thing to do was to take care of the customer instead I get to fix my brand new grill.
Date published: 2019-05-16
Rated

2

out of

5
by
Alan B
from
Not Impressed
Bought my Broil King 2 years ago. Was there top of the line Imperial model. Looks impressive on the outside but this is the third season & the inside components are starting to break down already. Seems some of the interior components are made just as cheap as the much less expensive competitors. The heat deflectors are going to be rusted out by the end of this year even though I clean the regularily, some of the internal screws that hold the burners in place are so rusted you can't get them out to properly clean the burners, the LEDs on the dials are burning out, and even though I season the cast iron grill portion the same as you would a cast iron pan, its deteriorating. Would have been better off to buy a cheaper barbeque for $500.00. They still last about 5 years. For the money spent on the Broil King I could have had a new barbeque every 5 years for the next 20. Definitely not worth the investment. Very disappointed.
Date published: 2017-06-23
Rated

4

out of

5
by
Shiva
from
Great grill. 1 issue!
Love this grill. works well for me, grills evenly, lights easily. However, the darn doors keep falling off. If i even try to open any door, it falls right off. its such a pain! sometimes I have to light the grill a couple times b4 it gets full power. I still can't figure out that issue, but I've learned to live with it. The door issue drives me crazy.
Date published: 2017-07-13
Rated

5

out of

5
by
Golith
from
Love my bbq
Did a prime rib roast on sunday for easter dinner on the Rotisserie turned out great but my black enamel is bubbling on the drawer and shelf .the starter will not start the small side or the rotisserie. But sure do like the control over the temperature. Over all best bbq i gave hadand i hVe had 2 ducanes in the past.
Date published: 2019-04-23
Rated

5

out of

5
by
Mark62
from
GREAT grill
This is a great grill. We are so happy we purchased it. We cook outside year around every day. This grill makes this pleasure to cook the meal. If you could put some type of screening on the bottom and back to make it mouse proof that would be helpful for the out side patio cooking.
Date published: 2018-11-17
Rated

4

out of

5
by
Miller
from
Excellent BBQ, minor flaws
To start this off I think it's fair to note: A) I replaced a previous Broil King with my new model B) I had to do this due to my wife having celiac disease and not wanting any cross-contamination The grill was assembled by a local HH and I have no issues with that whatsoever. It is well put together, sturdy and looks good! When purchasing I didn't realize some of the extra features. The slide out propane tank (no natural gas in my area) is very slick. Good storage space for various things. I purchased the broil king cover and it fits well. My only, and I say only, problem is that on both grills, the temperature gauge reads about 50 degrees too high (confirmed with probe therm. ) And as such, my gauges aren't at the right ratio. Med/High is actually high. High is actually wide open. etc. Once I learned the difference I can grill effectively, but it did take some time, and its not equal on all levels. Great grill, love the rotisserie. Just wish the temp/gas/dials were all equal. Will buy again.
Date published: 2019-06-13
Rated

2

out of

5
by
Gasfitter
from
High Maintenance
I use this grill 3-4 times a week, all year around. If you are looking for the wow factor to impress your friends, and cook hotdogs on the weekend during your evening pool party, then this grill is for you. However, if you are like me and tend to grill everything from steak to whole turkey, watch out. Be prepared to keep this grill grease and cooking debris free. This includes removing the whole burner assembly, grates, flavor bars and bottom end and clean it at least every other week. Scrape the grease out of the bottom end, vacuum the pan, wash the porcelain parts with soap and water, replace the foil drip pans...etc. Otherwise you can expect a raging inferno when you throw on that nice roast if you don't. If you are not mechanically inclined or a handy person, steer clear of this one. Hardware, paint, lights, decals, cart, painted aluminum lid ends will become worn out soon after the warranty expires. If you are dedicated to grilling, don't waste your money on this grill. Research other options in this price range, you will not regret it.
Date published: 2019-07-10
Rated

4

out of

5
by
DarrylB
from
Fabulous BBQ but ......
I love this BBQ. It's big enough for the large family get togethers and yet versatile enough for just my wife and I when we are alone by just using the small oven. I opted to go for the NG model - no more worrying about propane tanks running empty half way thru the cooking. It is easy to manage the heat and cooks everything evenly. I've now owned this BBQ four years and it looks and works like new (of course you have to spend the time to keep it clean and maintain it). When I am ready for another BBQ, I will not hesitate to replace it with another exact one. BUT ... I cannot say the same things about the Broil King cover. The cover looks great when it's new and the Broil King logo looks really nice. Guests right away know that there is a quality product underneath. But I've already replaced the cover once and I will need to do so again - I've only owned it 4 years. And they are not cheap to buy. Given that the cover is on the BBQ more than it isn't, and that's what most people see most often, that is extremely disappointing. I'd rather spend my money on some steaks.
Date published: 2018-05-02
Rated

5

out of

5
by
L J J
from
Grate grills (sic)
I love this grill ! It has uniform heat , I can use the small side when it is just my wife and I. I am looking forward to using it for many years to come!! LJ Dallas TX (Imperial XLS)
Date published: 2016-09-20
Rated

2

out of

5
by
klgbrg
from
Works Well If the Ignitor Works - Disappointed
The Ignitor does not start the 2nd Grill for steaks & other items. Has never worked. Have to light with matches & this does not always work.
Date published: 2017-05-29
Rated

5

out of

5
by
Sal260
from
great features
I bought this unit over 2 months ago and I am very pleased.
Date published: 2018-06-23
CHECK OUT OTHER GRILLS IN THIS SERIES.