KEG™ 2000
911050 CH

Keg® 2000

is rated out of

5

by

21

.

91105
The Broil King® Keg™ 2000 features 280 sq. in. total cooking space, a heavy-duty cast iron cooking grid, heavy-duty steel base and black paint finish.
PERFORMANCE GRILL FEATURES.
Every Broil King is built with performance features that deliver unparalleled cooking versatility.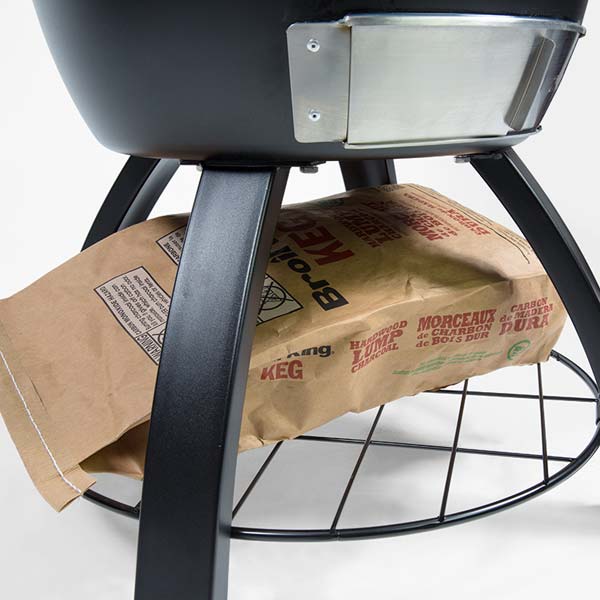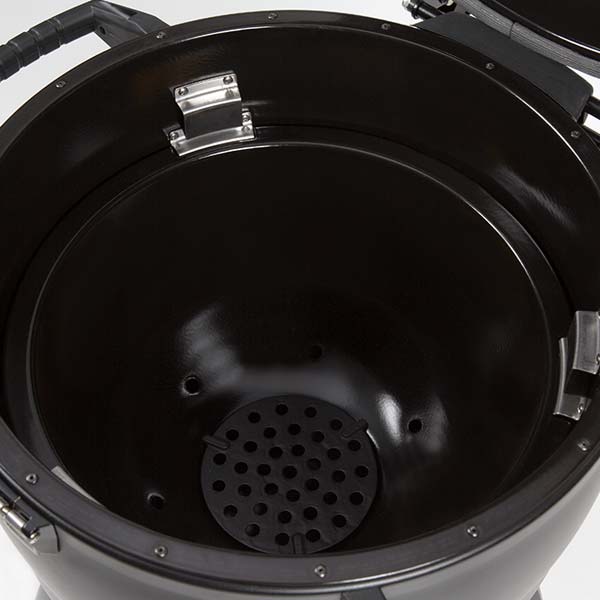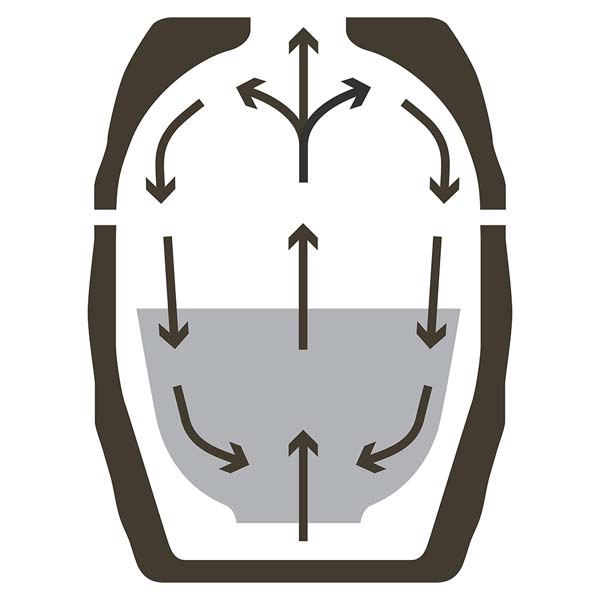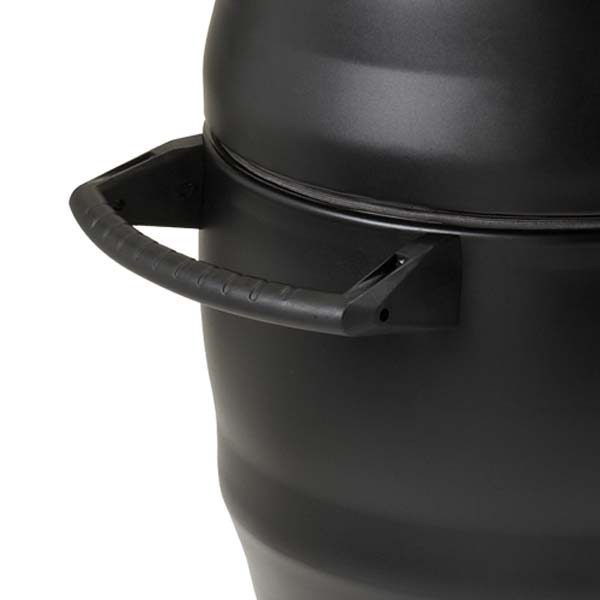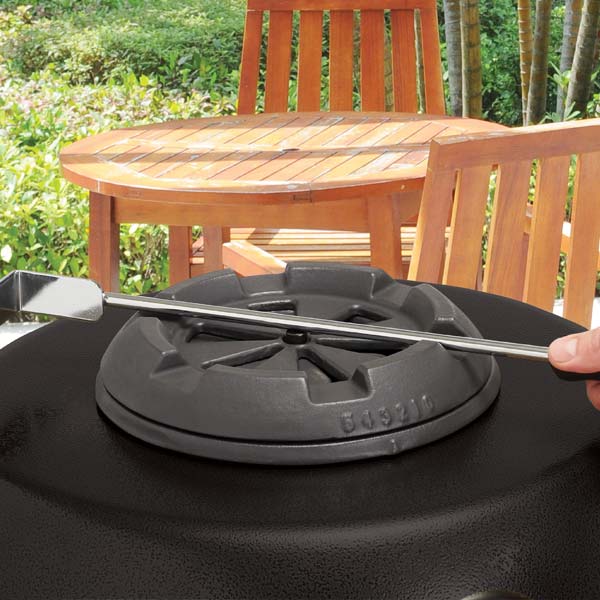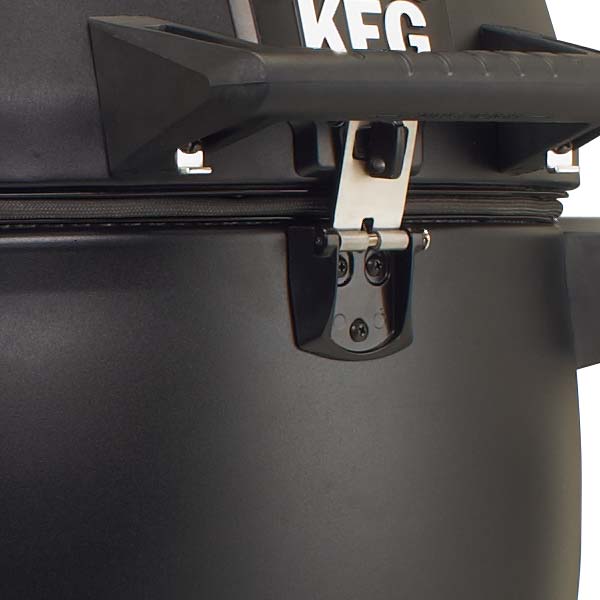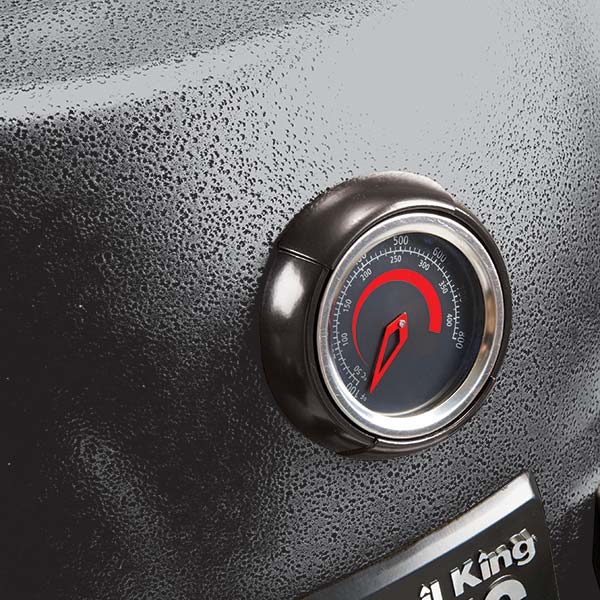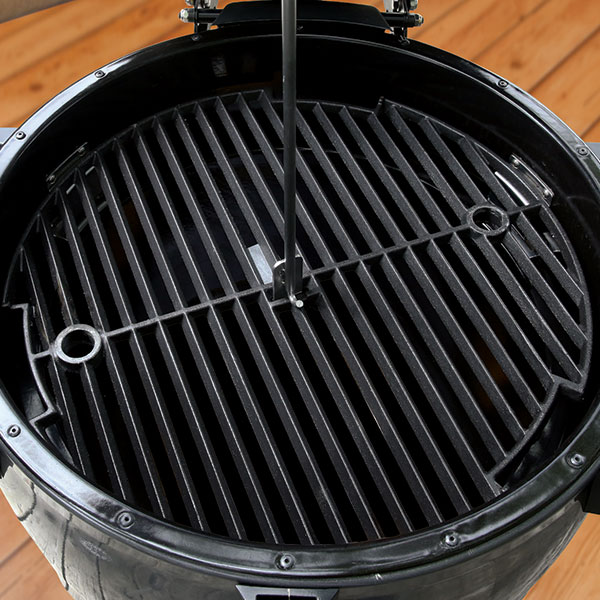 PERFORMANCE GRILL FEATURES.
Every Broil King is built with performance features that deliver unparalleled cooking versatility.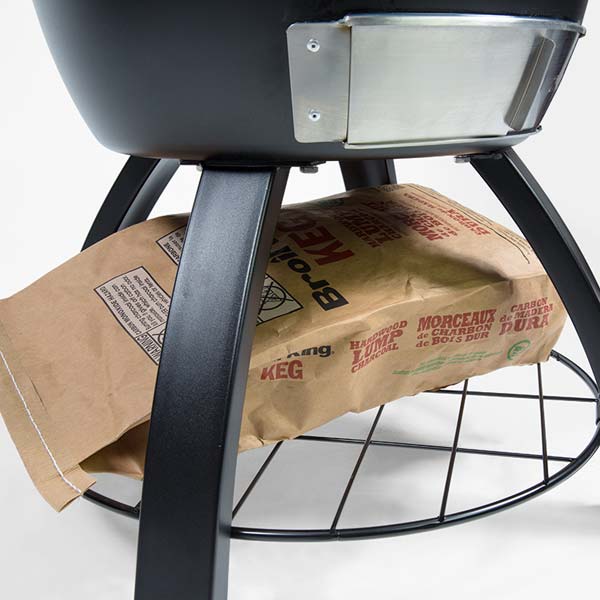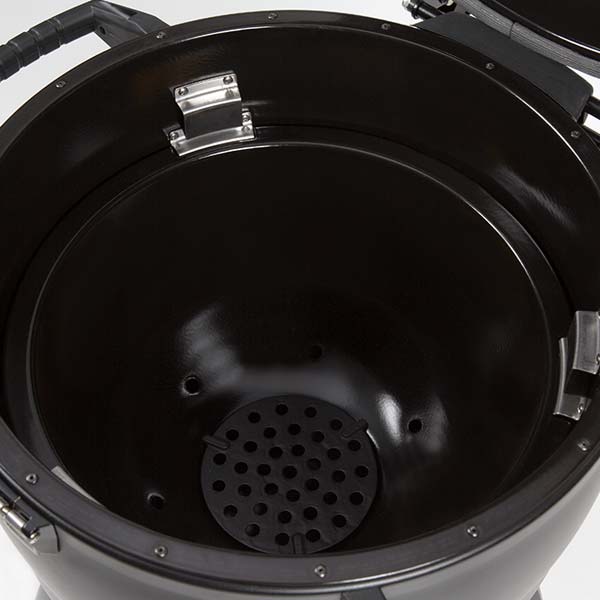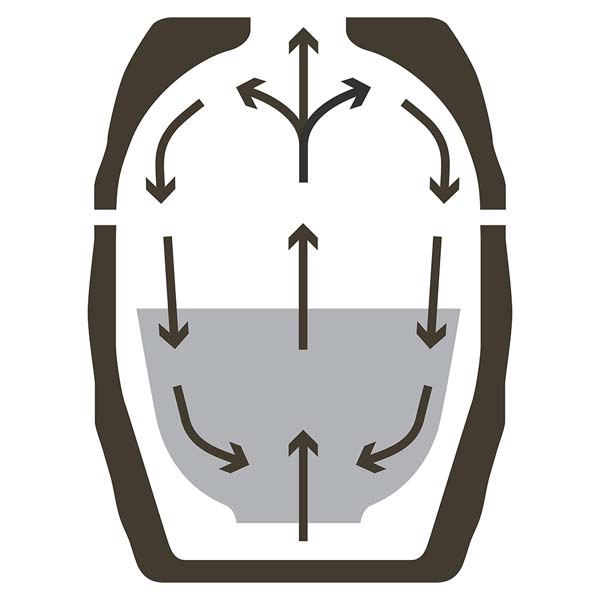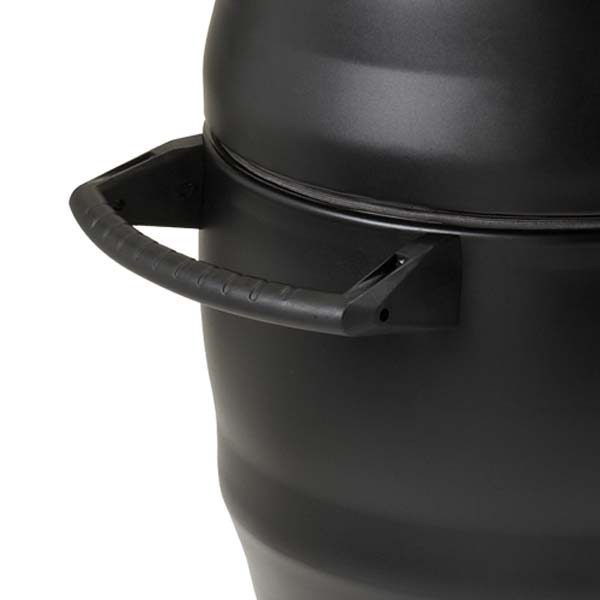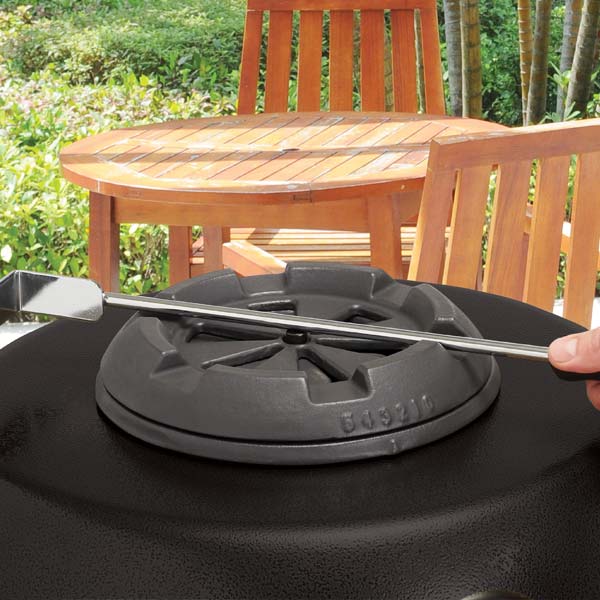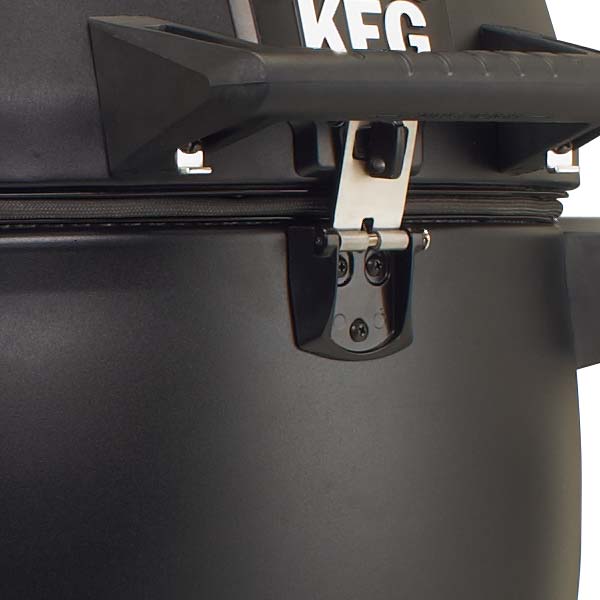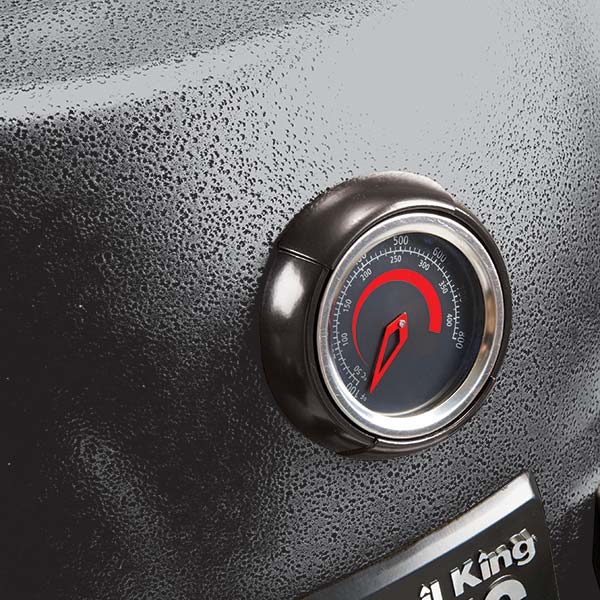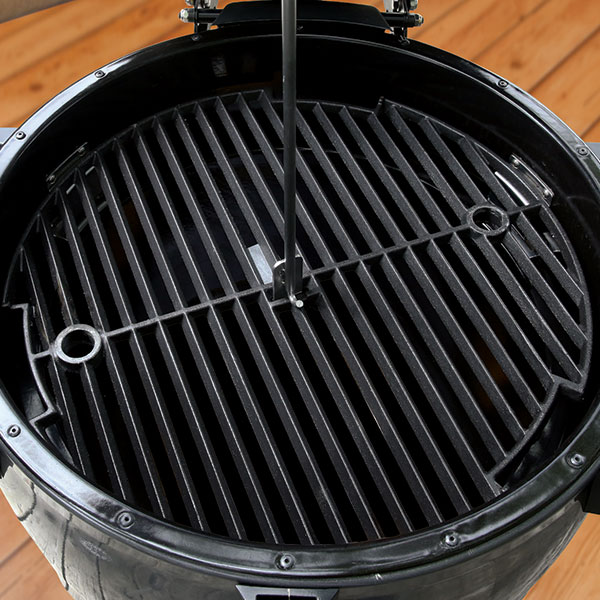 IDEAS TO GET YOU STARTED.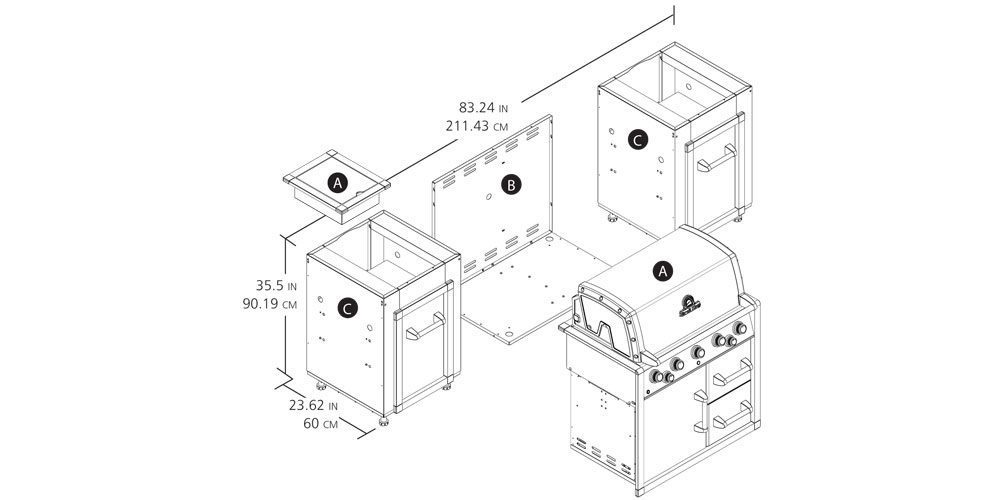 PEOPLE ARE TALKING ABOUT THE KEG™ 2000
See what people are saying about BroilKing® products!
Rated

5

out of

5
by
TheGasMan
from
Unbelievable Results!
The Keg is awesome. Pork butt, ribs, brisket, pastrami has all turned out delectable. There is no need to hesitate if you are thinking of one of these....you wont be sorry. We can do low and slow in the Keg for over 12 hours with charcoal left. Light it, set it and just occasionally check on it and supper is perfect every time. If I knew it was this good I would have had one years ago.
Date published: 2014-06-21
Rated

5

out of

5
by
Wizard
from
Love this grill!
I bought this during a sale at the Home Depot early in the summer. I am so glad that I took the chance on this product. It is a fantastic product that has me always thinking what I can try to cook on it next! Great for smoking at low temps or opening the dampers and BBQ steak. I loaded it for a five hour rib smoke and the next day used the same coals to cook a steak at high heat. I highly recommend the diffuser kit as well. Worth every penny I spent on it.
Date published: 2014-10-10
Rated

5

out of

5
by
GordoLeafChef
from
It really is a money saver too
I have a ton of experience grilling and smoking for 30 years and was a bbq judge for 3 years. I know good barbecue. I have had many gas grills, electric smokers and charcoal grills. They all have their pros and cons, but there was always at least one thing missing from each. I started appreciating charcoal and stick burning more and more.I live in Canada where summers are warm but winters are too cold to have an electric or thin metal charcoal smoker. I had tasted many foods at competitions from Kamado style cookers and knew they were good. I did my research and decided that the Broil King Keg was the best value. Now, I have used it 30 times since and I am totally impressed with it as both a smoker and and grill. The convection style cooking retains moisture better than anything I've used before. But the absolute best thing is, I hardly use any charcoal or wood . It is an efficient beast...I used to go thorough so much fuel and as weather got colder it became impractical to use. Not with the Steel Keg, it is so well insulated that it retains it's heat. All that equals money saving on fuel. I recommend the Broil King Keg highly.
Date published: 2014-10-24
Rated

4

out of

5
by
Zelio
from
Fantastic BBQ
Had not used charcoal for over 30 years, and it is great to be back and using the Keg. The insulated construction seems to be very efficient, based on charcoal left over after cooking. Could be a bit larger in diameter.
Date published: 2014-10-18
Rated

5

out of

5
by
schmo
from
great grill
This is a great grill - just know that there is a bit of a learning curve to using it. For the price it should come with the plastic side counter tops though.
Date published: 2014-12-19
Rated

1

out of

5
by
TonyC
from
Keg 2000: Rivets holding lower damper rusted off
My wife bought me the Broil King Keg 2000 2years ago as a fathers day gift. First 2 summers of use were great. This past weekend, when i went to break out the Keg for the first time this year, I found that 3 of the 4 rivets which hold the lower damper in place have rusted off, leaving the damper hanging by a thread and leaving the Keg pretty much useless. I keep the Keg covered and stored indoors every winter, so i'm extremely disappointed given how well the Keg worked the first 2 years. Given the cost, i wouldn't expect such detorioration in just 2years. Very disappointed.
Date published: 2016-05-31
Rated

5

out of

5
by
Marty McFly
from
Charcoal is nothing to be afraid of.
I bought the keg to replace an old Broil King Porta-chef that I had been using as my main grill for about ten years. I was a bit uneasy about switching to charcoal as I had been using propane exclusively since I've owned a barbecue. My first test was to season the grill as instructed - just to see how it heated up and if the temperature was east to control. The charcoal took a while to get hot enough, but the damper control doesn't really take a lot of fiddling to get accustomed to. On a friend's recommendation, I bought a charcoal chimney. That made a big difference in the heat up time. It's almost as fast a standard gas grill to get to grilling (like steaks and burgers) heat now. It grills just fine and there's decent room on the grilling surface itself. I mention the grilling because my understanding is these types of barbecues are designed for low, slow rib and brisket duty. It grills like a champ and gets to temperature no problem. All that said, it's the charcoal flavour that most impresses me. With the dampers keeping the heat where you want it and the lid closed tightly, you tend to get a nice smoker effect as a result. Even something that cooks quickly, like hamburgers, gets a nice flavour from the charcoal. Like wow nice! Gas doesn't compare for taste. What a difference! As for the keg's design, The thick insulated walls hold the heat in and the damper control can be turned down quite a ways and you still have enough heat to grill easily. This results in this barbecue being very efficient with the charcoal. I't's surprising how much is left after cooking a meal. I'm still not familiar enough to figure out how much is needed, so I just load it up. The next time I use it, I pull the grill up and reload the chimney with the leftovers and top it up with some fresh charcoal. Yes it's pricey, but so far it looks like I'm spending less on charcoal than I was on propane, and the taste with charcoal is just amazing. As for value for the dollar, similarly styled grills are usually more expensive and mostly smaller. If you're looking for a "Komado" style grill, this is the best deal for price vs. size. Yes you'll pay less for an uninsulated charcoal grill of similar size, but I believe this to be a lot more versatile and efficient. Not to mention is looks pretty cool too. I will be making more than steaks, brats and burgers soon. I have the diffuser now, so I will be experimenting with the low and slow heat this thing was made for. A roast chicken is next and ribs will be soon too. I really like it. 🙂
Date published: 2014-08-22
Rated

5

out of

5
by
Goober
from
love this grill.
I can keep temperatures better, which means better cooked food then other BBQs . Only problem if I wanted to add more wood chunks or wood chips in the middle of the cooking process I can't. No door to the firebowl.
Date published: 2015-05-20