The Broil King® Keg™ 2000 features 280 sq. in. total cooking space, a heavy-duty cast iron cooking grid, heavy-duty steel base and black paint finish.
PERFORMANCE GRILL FEATURES.
Every Broil King is built with performance features that deliver unparalleled cooking versatility.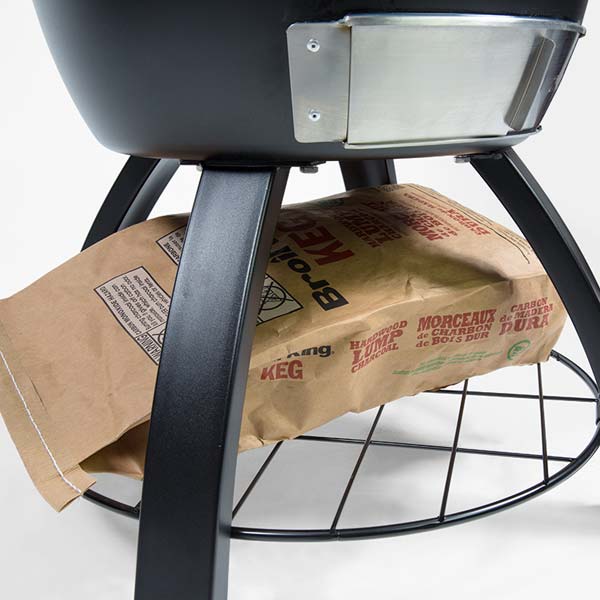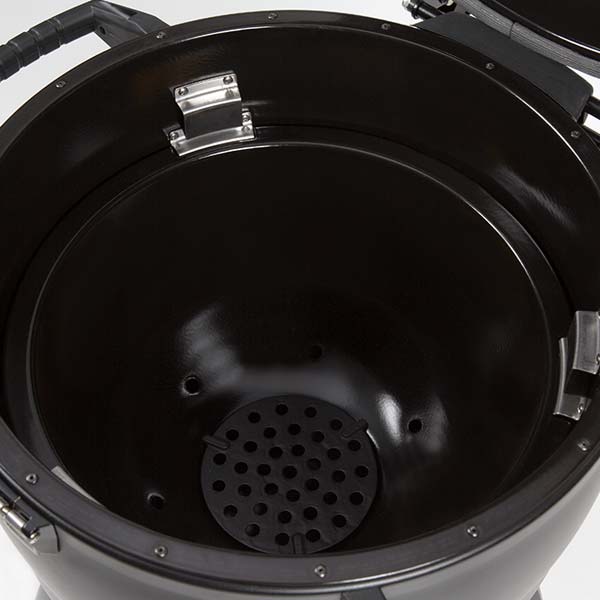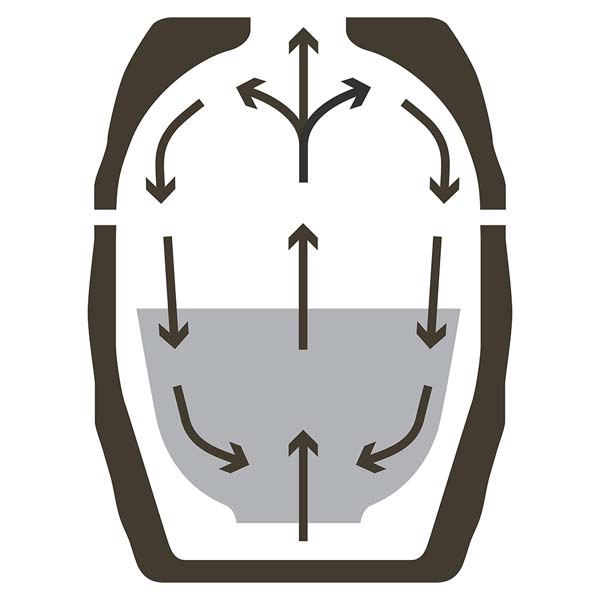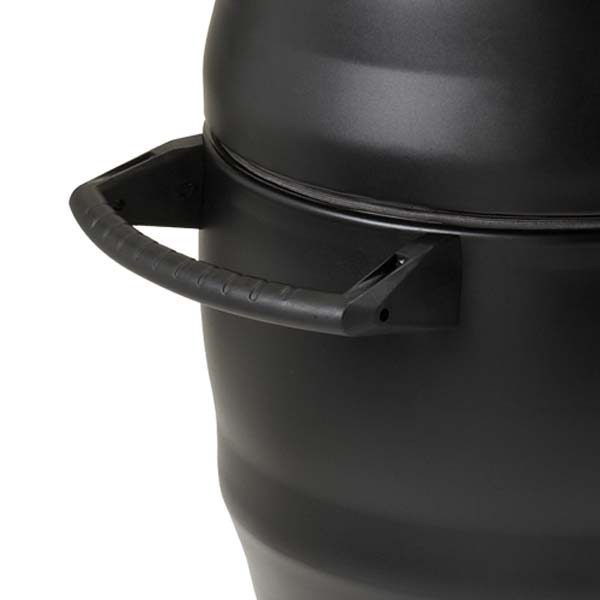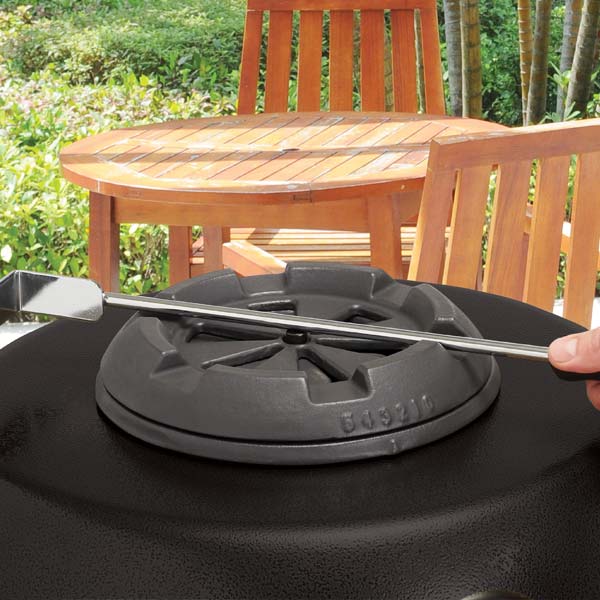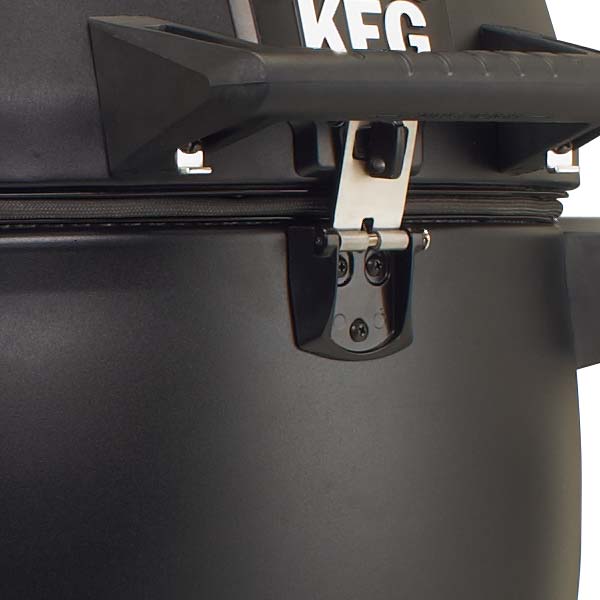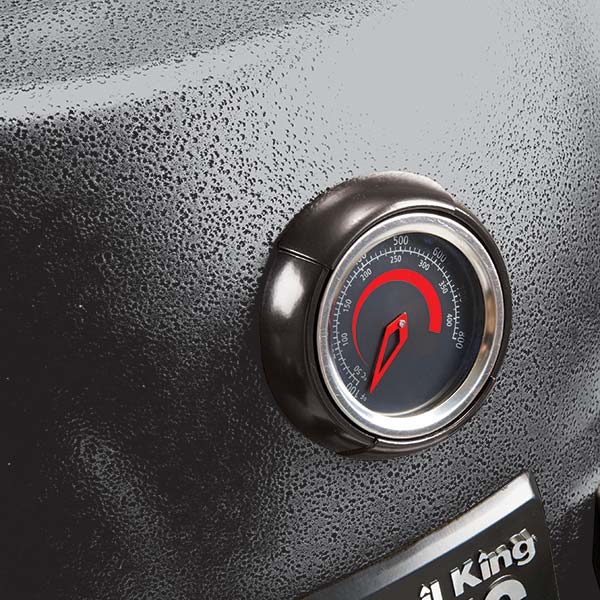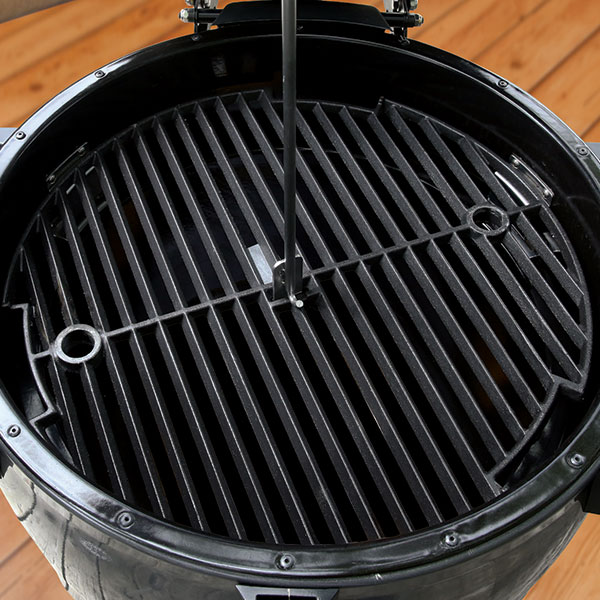 PERFORMANCE GRILL FEATURES
Every Broil King is built with performance features that deliver unparalleled cooking versatility.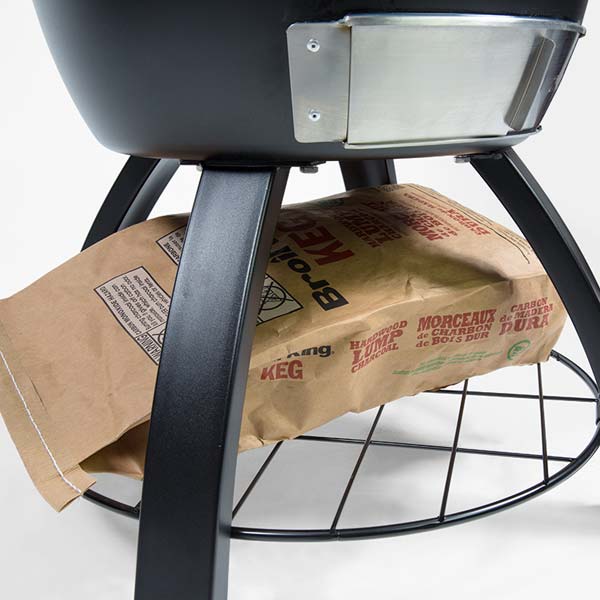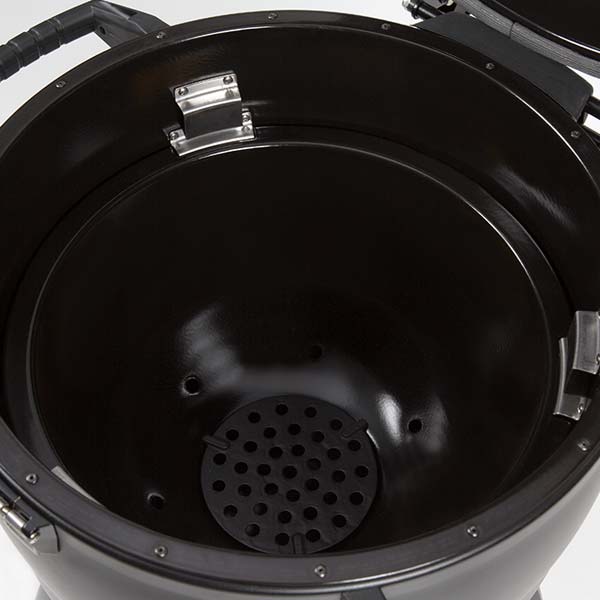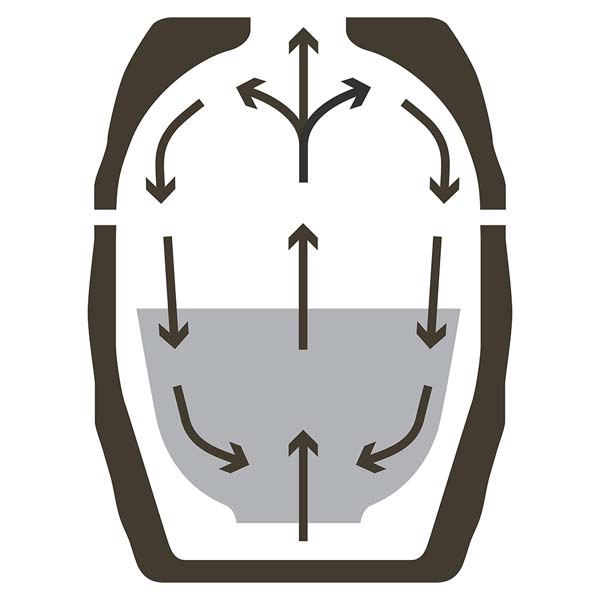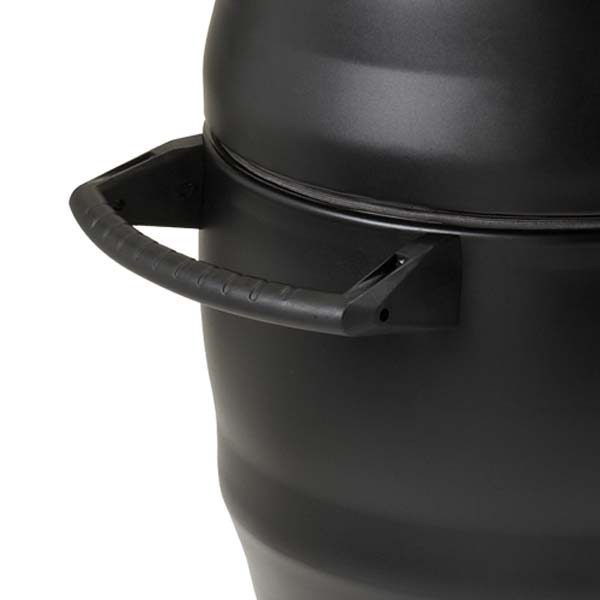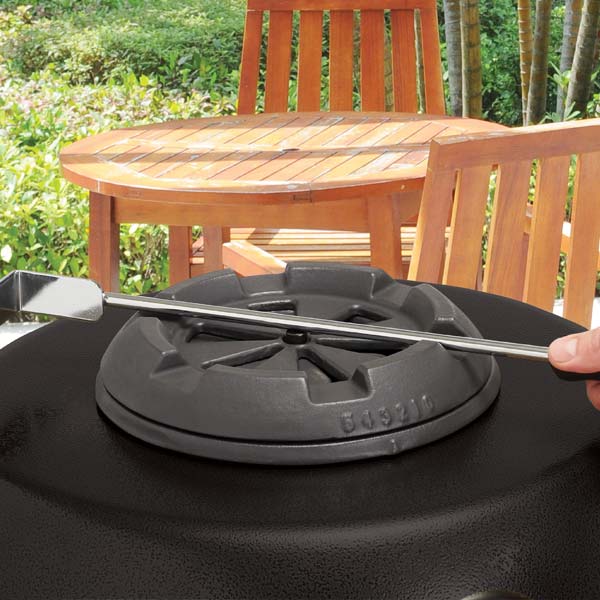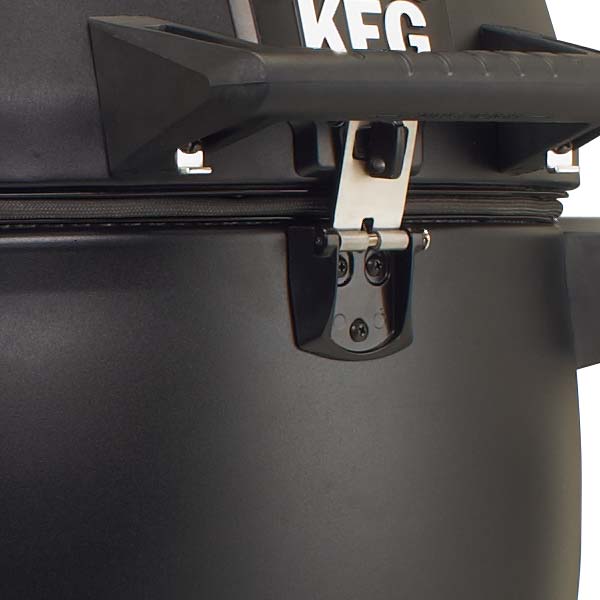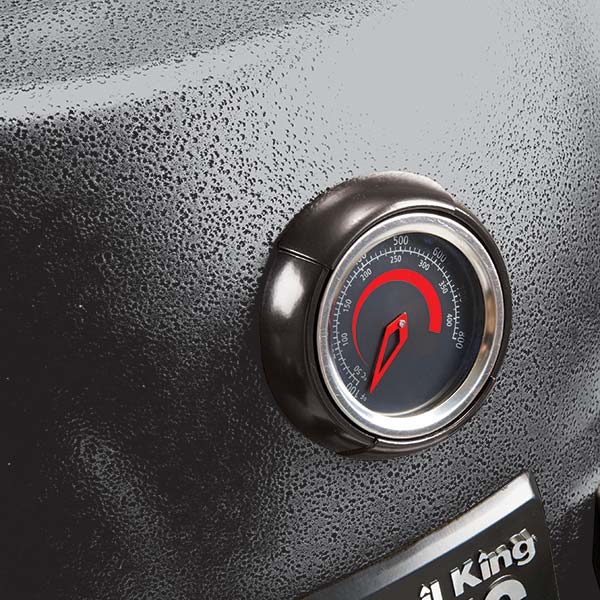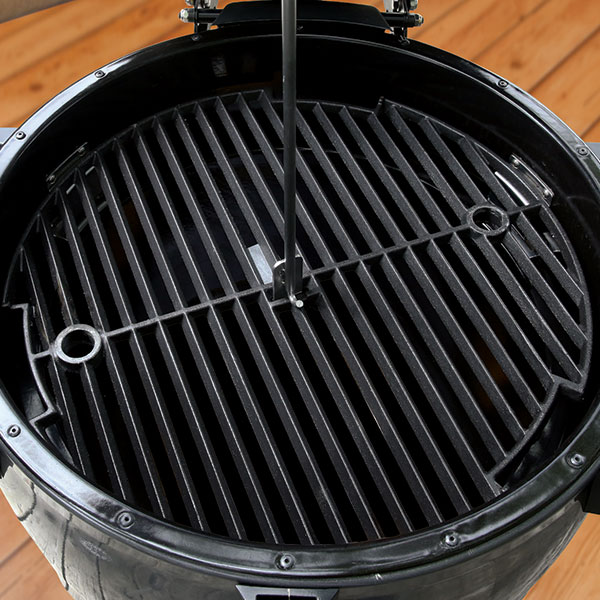 IDEAS TO GET YOU STARTED.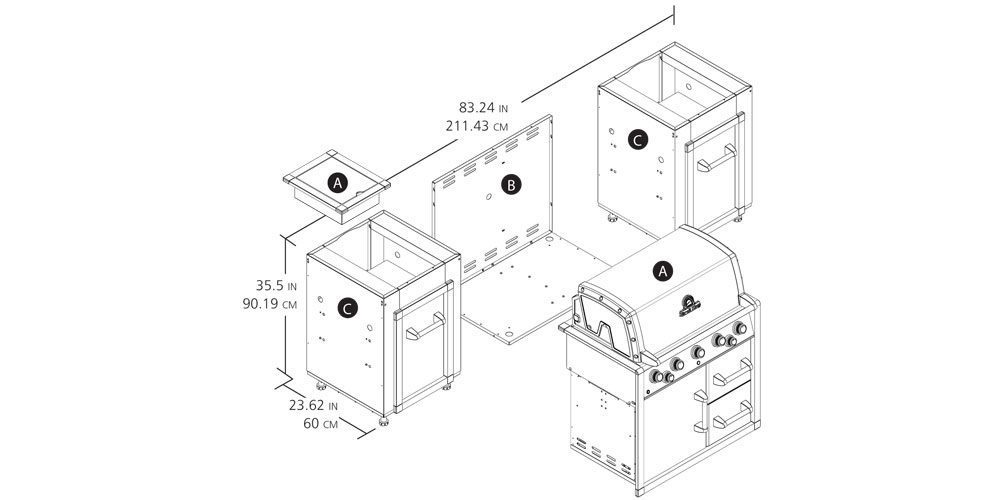 Rated

5

out of

5
by
Goober
from
love this grill.
I can keep temperatures better, which means better cooked food then other BBQs . Only problem if I wanted to add more wood chunks or wood chips in the middle of the cooking process I can't. No door to the firebowl.
Date published: 2015-05-20
Rated

4

out of

5
by
Captain Pat
from
Awesome BBQ
My son bought a Keg and invited us over for Thanksgiving turkey that he cooked on the Keg. It was the best turkey we have ever had, tender and juicy. A few weeks later he cooked us pizza on the stone and once again by far the best pizza too. I decided at that point to switch from a gas BBQ to the Keg. I was originally worried about the "back to charcoal set up" . It does take a little bit longer to start up (compared to gas) but the small amount of start up time is well worth the quality and taste if the food coming off the grill. The only reason I did not give it 5 stars was because of the lack of side shelves so you do need a small table beside the Keg for prep. I am extremely pleased with this BBQ and my gas days are done!
Date published: 2017-01-15
Rated

5

out of

5
by
Ladnek
from
Such a good BBQ someone stole it
I bought my 2000 a year ago. It was recently stolen out of my yard so I hope the thief takes the time to write the review it deserves. I'm taking this advantage to upgrade to the 5000. I'll chain her down because I dont want to experience this heartbreak again. I'm going through withdrawel. See attached photos of me and the son I never had (doesn't he look just like me?). The build, efficiency, simplicity and cooking results are all brilliant. I've read reviews where people have complained of moisture ingress. Mine is uncovered year round; under a tree in the summer, in the garage in the winter and showed minimal interior moisture only after a heavy rain. I suspect an upsidedown pail over the top vent would have thwarted that. Mine showed zero signs of rust after a year of torture. After 8 months of use I gave it a thorough cleaning and the disassembly / reassembly was simple and quick. As an intermediate griller I never had the chance to slow cook yet but if it is as good as the normal grilling I've done I look forward to the results. Look for my review of the 5000 in the coming year
Date published: 2016-11-06
Rated

5

out of

5
by
Broilking of the North
from
Charcoal is king!
I convinced my wife that a Broil King 2000 would make a great Christmas gift. I've used it almost every weekend since and would never go back to propane. Obviously takes a bit longer to get going than pushing an igniter button but the temperature control is awesome and you can't beat the smoky charcoal flavour! Highly recommended!
Date published: 2017-03-07
Rated

5

out of

5
by
WP33
from
The best
The Keg gives the possibility to control the temperature. This is a complete machine to prepare steak, vegetables, pizza, bread, beercan-chicken, with or without flavours or smoke. easy to start, nice- looking, keeps the heat inside and gives back a delicious foods.
Date published: 2017-06-10
Rated

3

out of

5
by
Candyman
from
Almost perfect
My wedding party bought my wife and I the broil king keg. Has been a great experience and really got me into charcoaling almost everything. We even make dessert on this badboy. I thing however I believe is a design flaw is the bottom air intake...especially the rivets...they wear fast and needed replacement. Currently my grill is out of comission as the bottom is broken again and rivet holes worn badly. I use a cover after each use....really disapointing. Id recomend but id mention this issue.
Date published: 2018-08-05
Rated

5

out of

5
by
Scipio mama
from
Best grill ever!
I looked at this girl for a couple years, best purchase ever. does amazing steaks .this weekend we're trying ribs for the 1st time .recommended for everyone
Date published: 2018-07-01
Rated

5

out of

5
by
Phillip
from
Awesome grill
I bought this grill 3 months ago it's the best grill l have ever used.
Date published: 2018-04-27
Rated

3

out of

5
by
Matthieu r
from
Incroyable cuisson, mais....
On peut cuire les aliments dans les conditions hivernales sans problèmes. Ce sera toujours un succès. La quantité de charbon utilisé est minime comparé au autres grils de charbons de bois. Gros problème par exemple, il ne faut le laisser à la pluie car elle s'infiltre par la trappe d'air du bas et fait rouiller la cuve interne et externe. Sur le mien , j'ai peur qu'il perce...... dommage.
Date published: 2016-04-25
Rated

5

out of

5
by
MisterW
from
J'adore
J'ai ce produit depuis 2012 et je l'adore. Il monte plus rapidement en température et utilise peu de combustible. Le seul hic est au niveau de la recharge de combustible lors des cuissons très longue. Il faut enlever la grille afin de l'approvisionner en charbon. Je l'utilise été comme hiver !
Date published: 2017-06-16
Rated

3

out of

5
by
Rick K
from
Body Rusting
Cooks better than anything I have ever used. No complaints. Terrible body rust near lower vent close to unusable. Six years old
Date published: 2015-07-04
Rated

4

out of

5
by
GuyFieri69
from
Welcome to Flavor Town !!!!!
Amazing Flavor, and so easy to cook on. could not get it to 300 to start, but she got there.
Date published: 2019-01-03