MONARCH™ 320
834254 LP / 834257 NG
The Monarch™ 320 features 330 sq. in. primary cooking surface and includes 3 stainless steel Dual-Tube™ burners, reversible heavy-duty cast iron cooking grids, stainless steel Flav-R-Wave™ cooking system, and electronic ignition. The Monarch™ 320 features painted steel drop-down side shelves and enclosed cabinet base.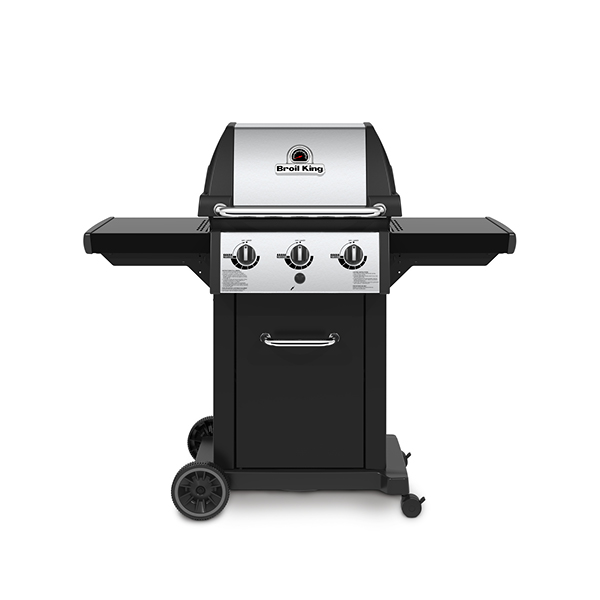 30,000 BTU
Main Burner Output
330 sq. in.
Primary Cooking Space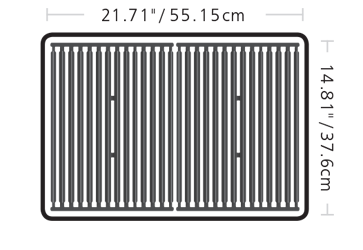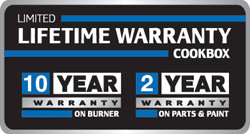 PERFORMANCE GRILL FEATURES.
Every Broil King is built with performance features that deliver unparalleled cooking versatility.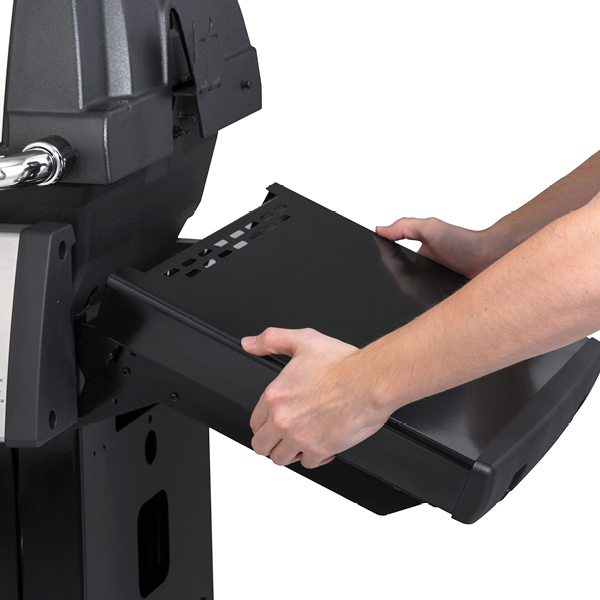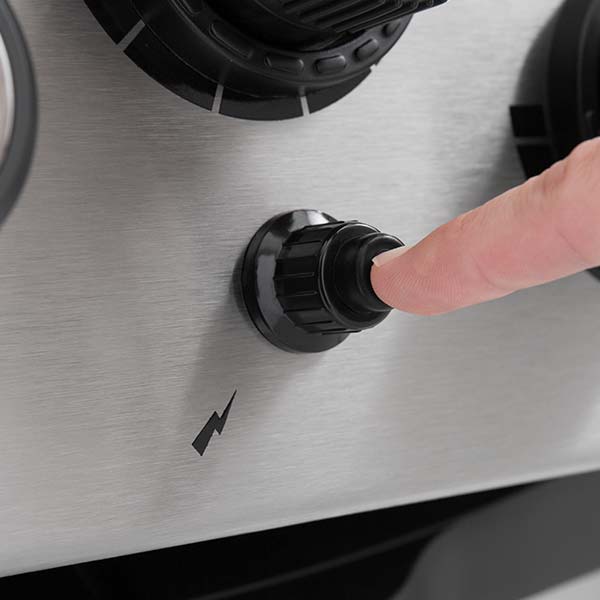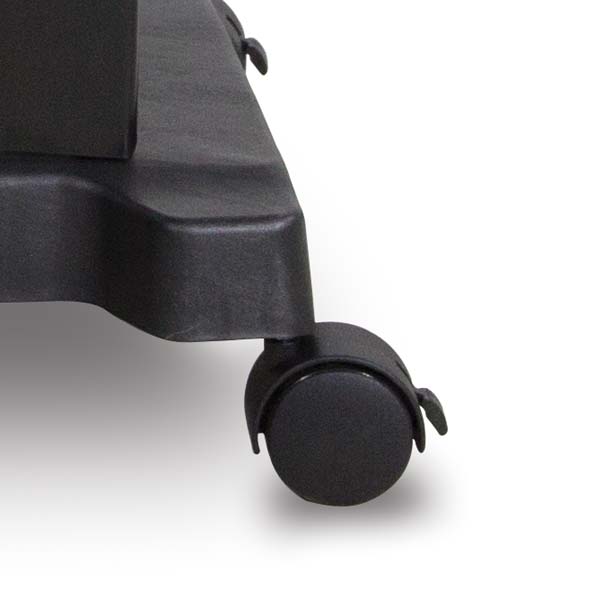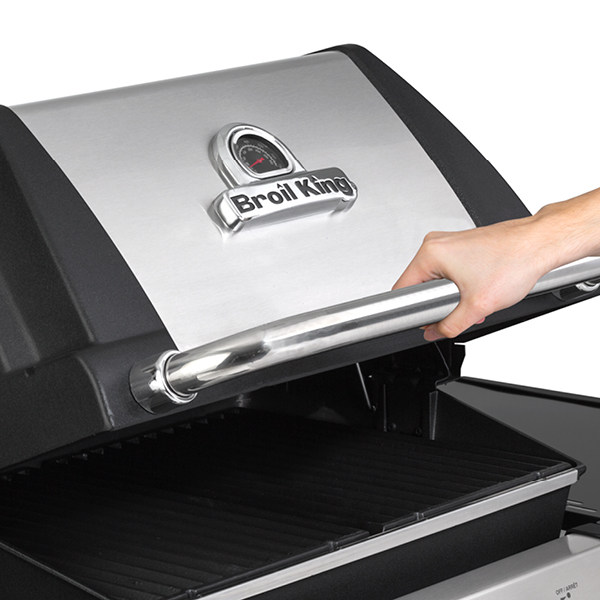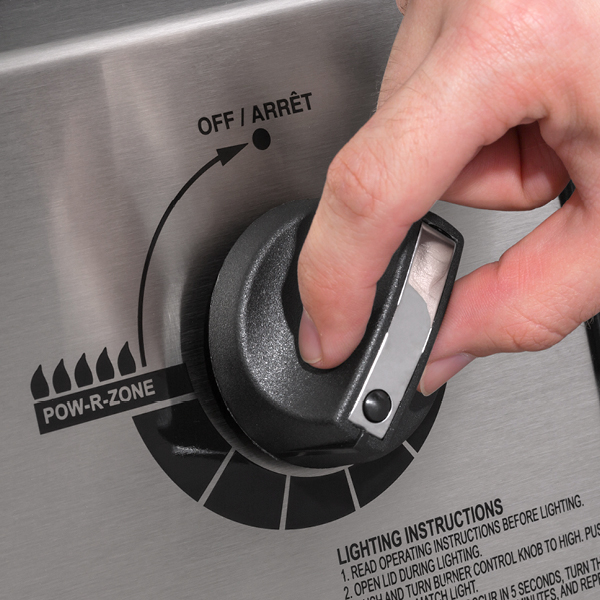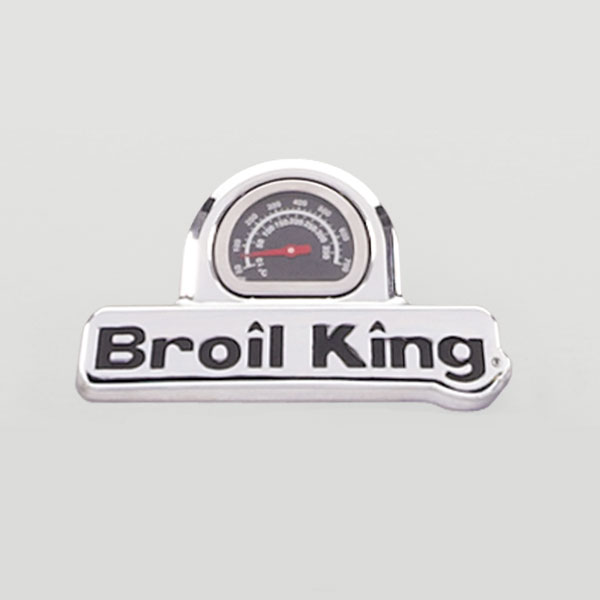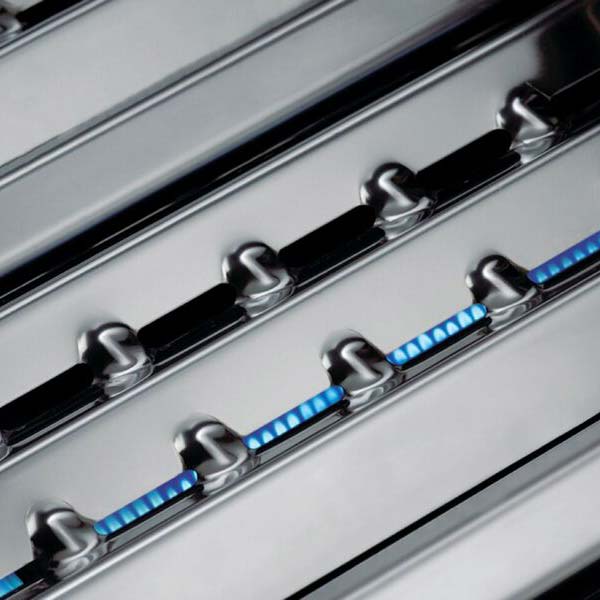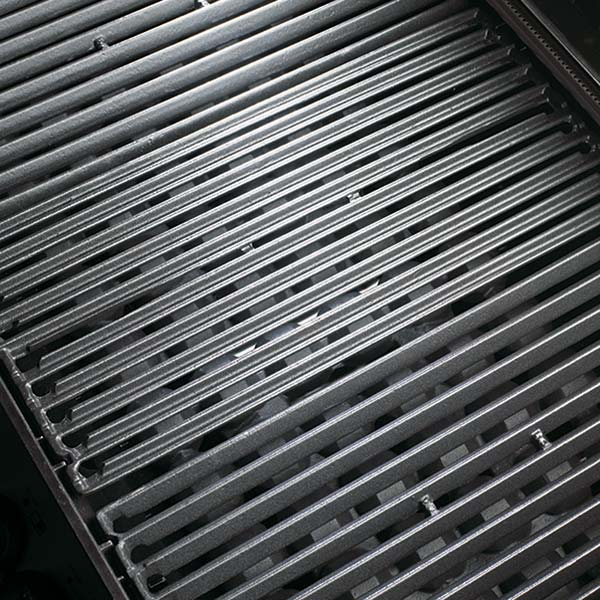 PERFORMANCE GRILL FEATURES
Every Broil King is built with performance features that deliver unparalleled cooking versatility.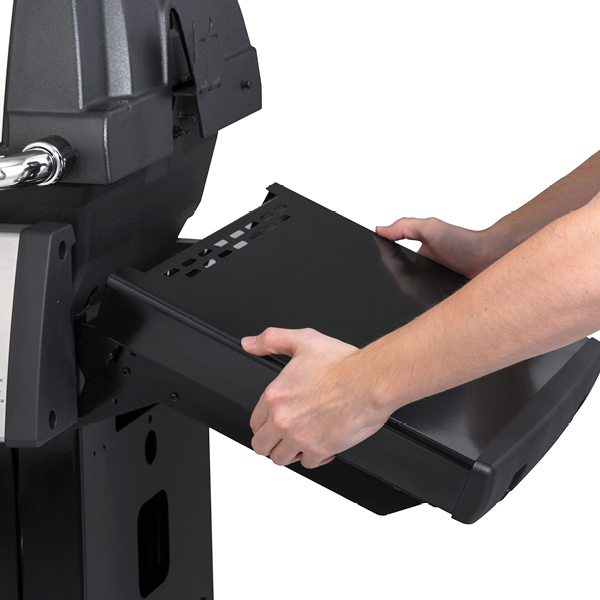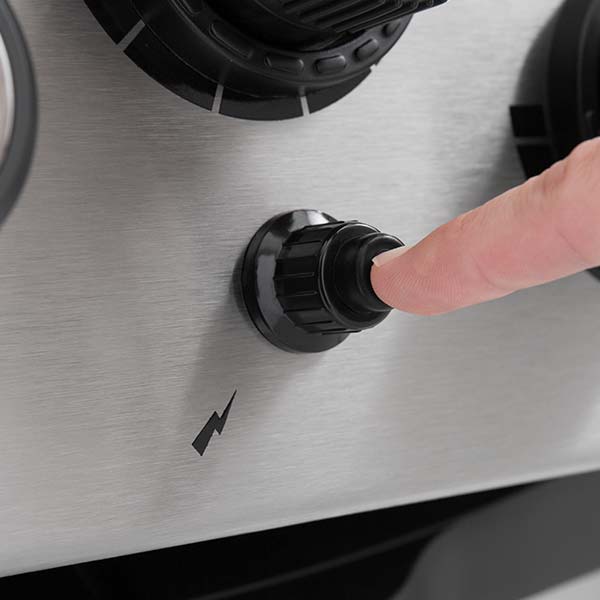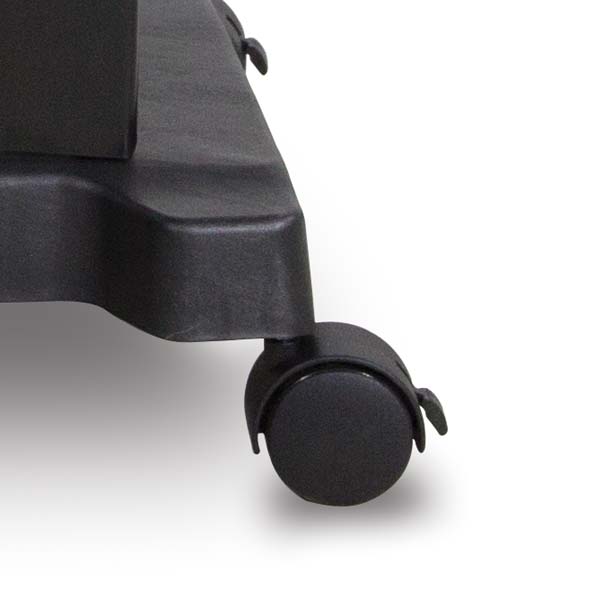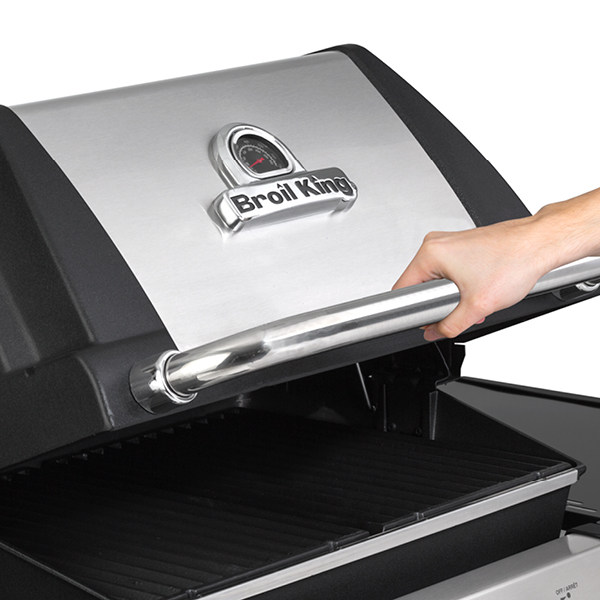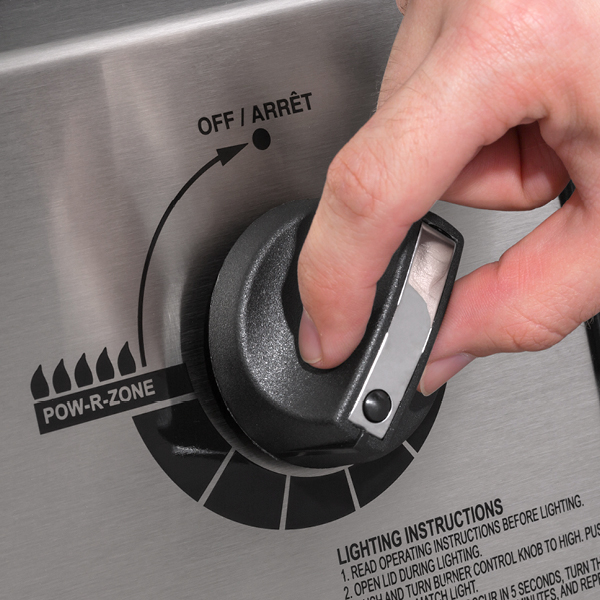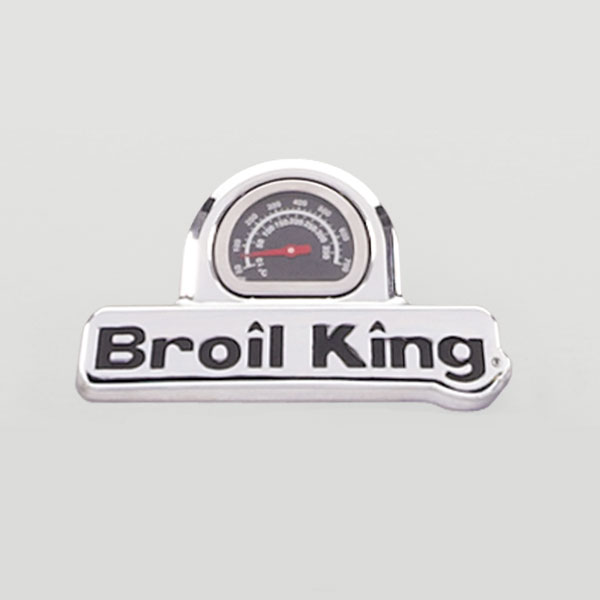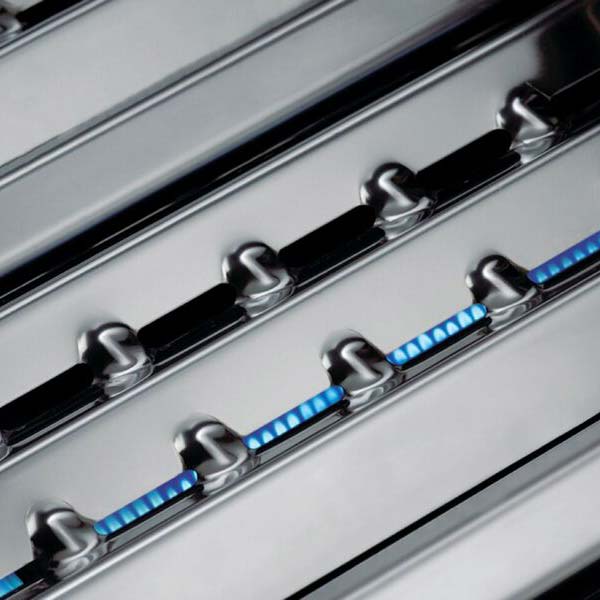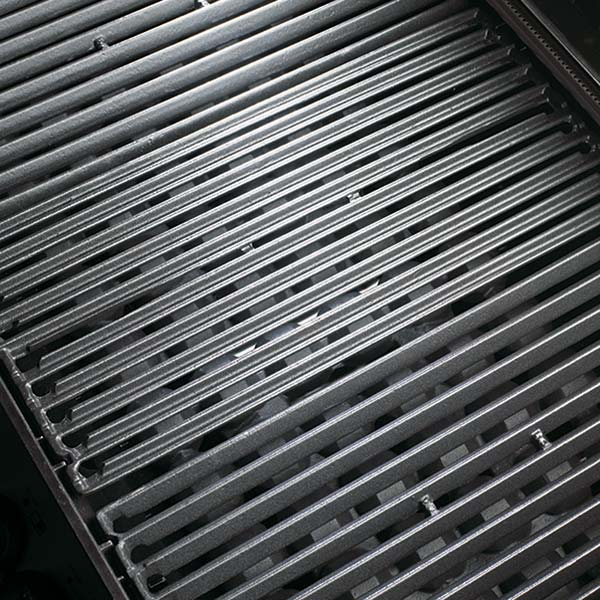 IDEAS TO GET YOU STARTED.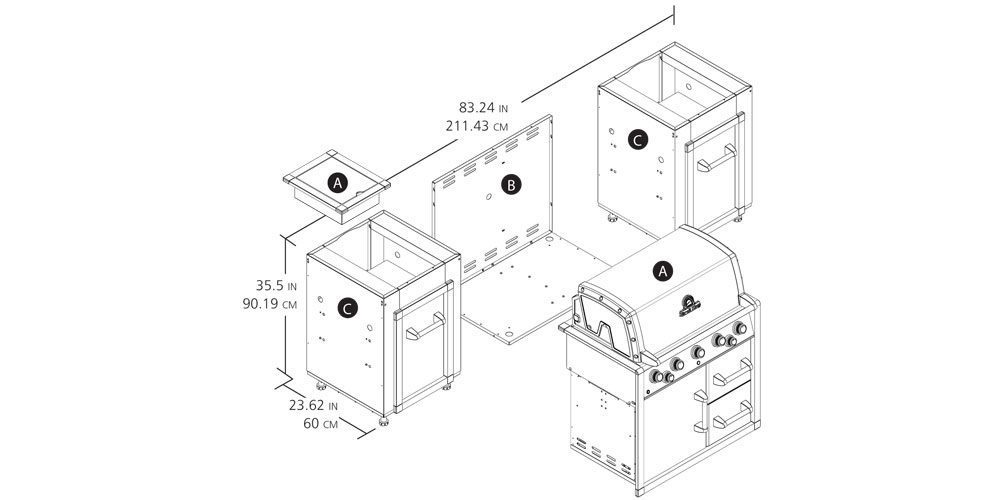 Rated

4

out of

5
by
AngusGlen
from
Great features...Great Value!
We purchased the BBQ just over a month ago, for the balcony on our new townhome. This replaced a BK Regal which I had for 11 years. Great features in a BBQ with such a small footprint! Sure we shopped other brands, however for specs, features and value, none could come close to the Monarch! We also bought the SS rotisserie...motor is very powerful...and the family raved about the chicken!! My only issue was the difficult to understand assembly instructions...and don't rely on the video as it is for an older model and some of parts have changed. It would also be a benefit to add an insert on the nat gas model to fill the tank hole in the cabinet.
Date published: 2016-04-27
Rated

5

out of

5
by
Farmer Craig
from
Quality from unboxing to cooking steaks!
Knowing I needed a replacement grill, I began shopping 6 months in advance. When I saw the Monarch 320 I was impressed that it had the features I had been looking for but could not find in any other grill. I always hesitate when starting an assembly of a product because the instructions are so poor. That was not the case! The instructions were detailed, clear and easy to follow. In fact, the design of the grill aided the assembly and I was done in less than half the time I expected. The meat, and a few vegetables, that I have cooked have turned out excellent. The grill is a joy to use and cooks evenly every time. When I wear this grill out, I will buy another one for sure.
Date published: 2018-01-07
Rated

5

out of

5
by
Dijo
from
Like our new Monarch 320
We recently bought a new Monarch 320 Broil King Bar BQ We assembled it ourselves, sometimes found the diagrams hard to figure out, but we got it done. We appreciate the fact it was " Made in Canada". We have enjoyed using it, and particularly like that the top rack goes all the way back when the lid is open, so the whole grill area is easily accessible. The only negative is we found the price of the Broil King Bar BQ cover too high and declined to purchase it. Overall, we are very pleased.
Date published: 2014-08-12
Rated

4

out of

5
by
JRJP
from
Quality Product
I've used my Broil King several times since I purchased it locally some three weeks ago. In that time I've cooked meat, chicken, fish, and other usual fare such as hamburgers and franks. I'm pleased with the construction and particularly the 'constant temp' feature that allows me to rely on the grill maintaining an desired temp throughout the cooking cycle. It is reassuring that the grill was manufactured in Canada, the warranty is particularly good relative to others, and replacement parts are readily available.
Date published: 2014-08-12
Rated

5

out of

5
by
Very Impressed
from
Excellent Service
I purchased my Monarch 390 in May, 2017. The bbq is everything and more than i expected! This is not so much a review of the product, I have done one already for it, this is an endorsement of Broil King. A couple weeks ago i was doing a brisket, when I noticed that, according to temperature gauge, my temperature had dropped. Upon closer inspection i found that it was not the case. What had happened was the temperature gauge had broken. I sent an email to Broil King, and received an automated reply thanking me for my email but that because it was during the weekend my concern would not be dealt with until business hours on Monday. Thursday morning a courier showed up at my door, with a parcel from Broil King containing a new temperature gauge! No endless emails, just prompt and exemplary attention to my problem! Broil King went above and beyond with their committment in backing their product! I most certainly recommend purchasing from they company!
Date published: 2017-11-11
Rated

4

out of

5
by
BackPorchGriller
from
Love!
Best grill we've ever owned. Had no need for a huge grill and this one suits our needs just right. With three burners direct and indirect grilling is easy - sears all the way to the edges of the surface area. Need to be careful, gets too hot too easy - much better than a grill that won't get hot enough, though...just takes some practice. So far it cleans up nicely - but we know how these things get after a season of grilling, and getting lazy, so I'll know more about that later. We purchased the grill already assembled. Everything seems of very good quality and nothing about it is flimsy. I am a bit concerned about the casters, but it is too early to determine that either. Access to the propane tank is great. Replacing the tank is easy. Why only 4 stars? I'm just funny that way.
Date published: 2014-06-22
Rated

2

out of

5
by
Disappointed
from
Disappointed
This is a replacement for a 7 year old 50 thousand btu Broil King. This unit is rather inconsistent in so far as maximum temperature reached... from 500 to 675 degrees on different occasions... don't know why ! The cast aluminum body, grilles, controls etc are of good quality and user friendly. The side tables are of poor quality, extremely light and difficult to latch.... they also collect rainwater and dump it on one's feet when raising them. I bought this unit as a previously satisfied Broil King owner but I feel let down this time.
Date published: 2014-06-07
Rated

1

out of

5
by
Grillymcgrillface
from
Very disappointed
ZERO heat consistency. Rather, the entire cooking surface is a series of varying hot and cool spots. Bought this as an "upgrade" and treat to myself after convincing myself I needed a new grill after the last one's 15th birthday. What a mistake!!! Poor assembly instructions. Short a couple screws. Propane door never stays within its hinge slot, door falls out ever time the grill moves. Big and expensive mistake making this purchase and now I am stuck with it for years. STAY AWAY FROM THIS MODEL!!!
Date published: 2020-05-28
CHECK OUT OTHER GRILLS IN THIS SERIES.