BARON PELLET 400 SMOKER AND GRILL
493051
The body of the Baron Pellet Grill 400 is constructed from 1.5 mm (16 gauge) steel, has 445 sq.in. (2,871 sq.cm.) of primary cooking space and cast iron cooking grids. The WiFi- and Bluetooth®-enabled digital controller enables precise temperature control. This innovative product comes fully equipped with two electronic meat probes and a base storage. Adding power to performance is a sturdy auger with a heavy-duty motor, an 18-lb capacity pellet hopper, a removable and hidden grease tray, and an easy-to-clean burn pot.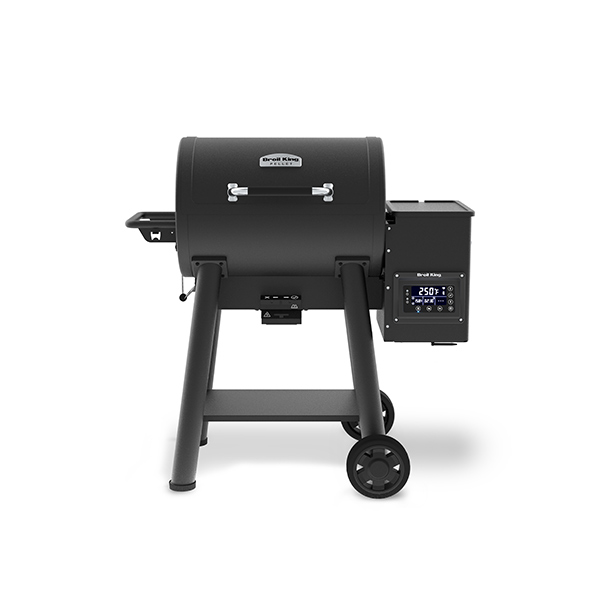 640 sq. in.
Total Cooking Space
600F / 200F
Max / Min Operating Temp.
2 Piece
Cast Iron Cooking Grids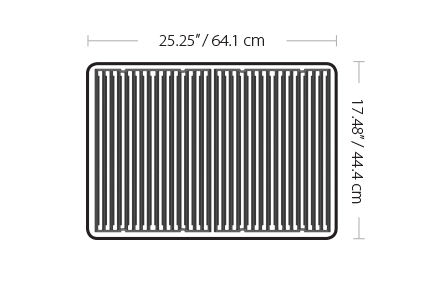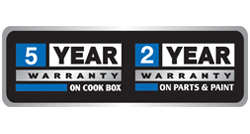 PERFORMANCE GRILL FEATURES.
Every Broil King is built with performance features that deliver unparalleled cooking versatility.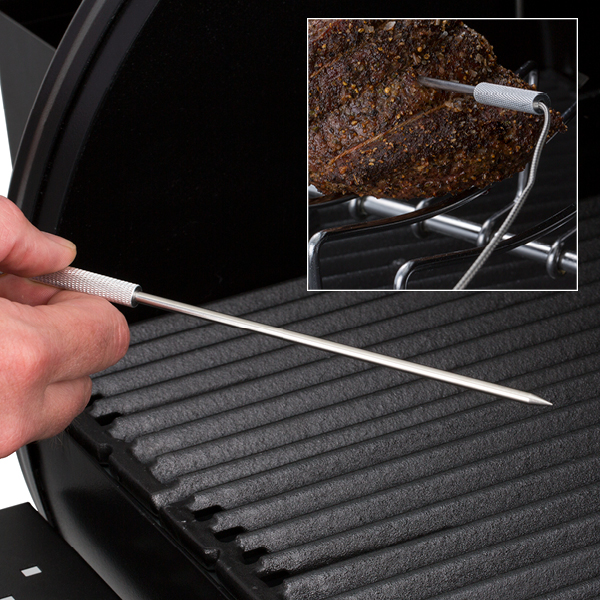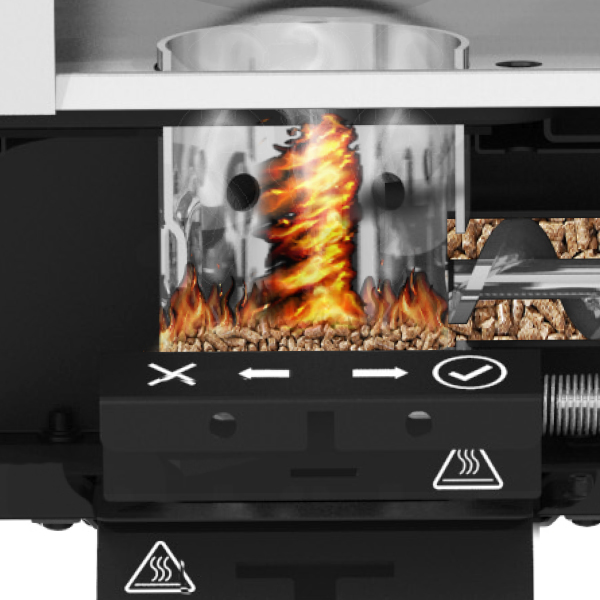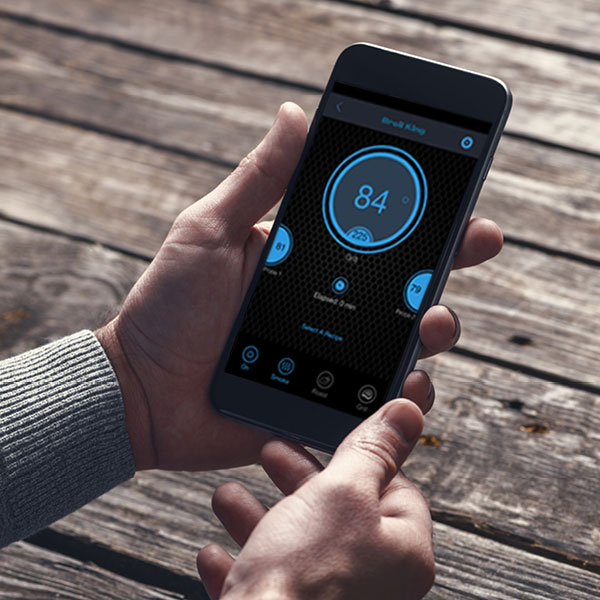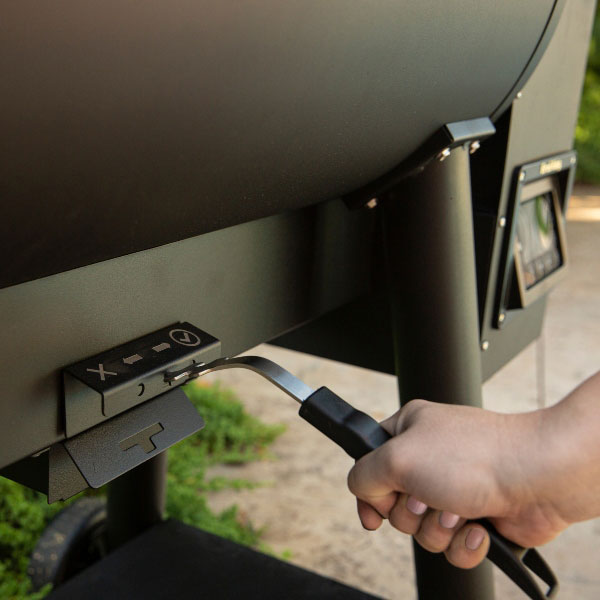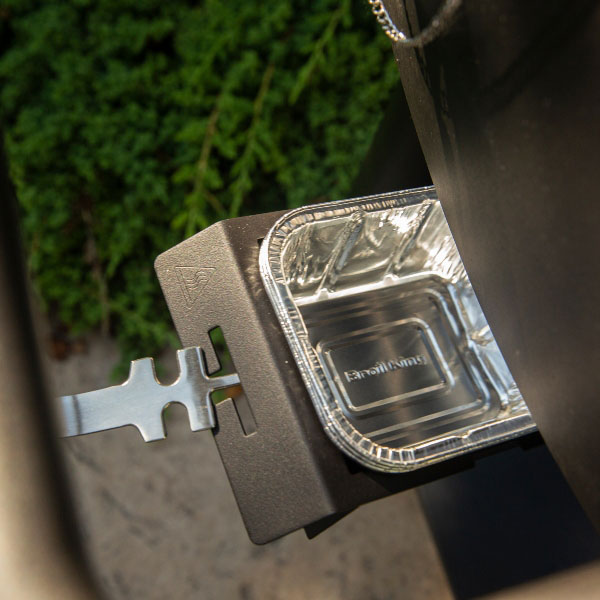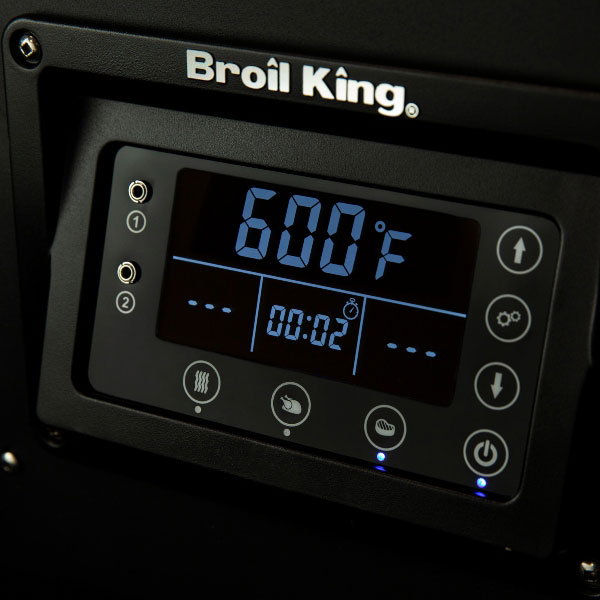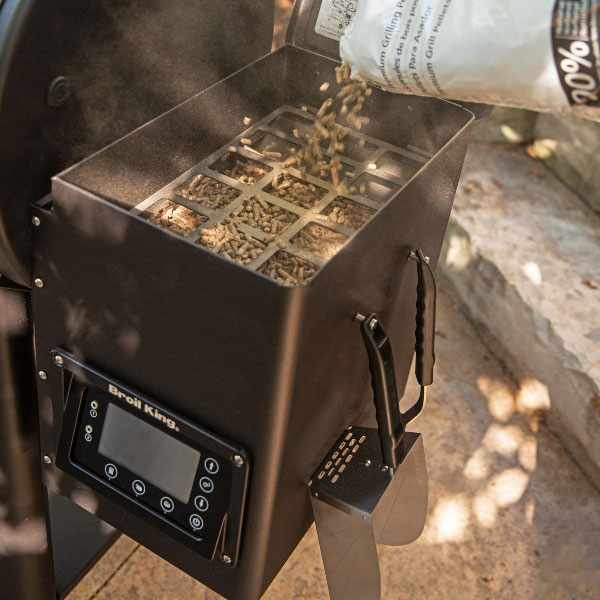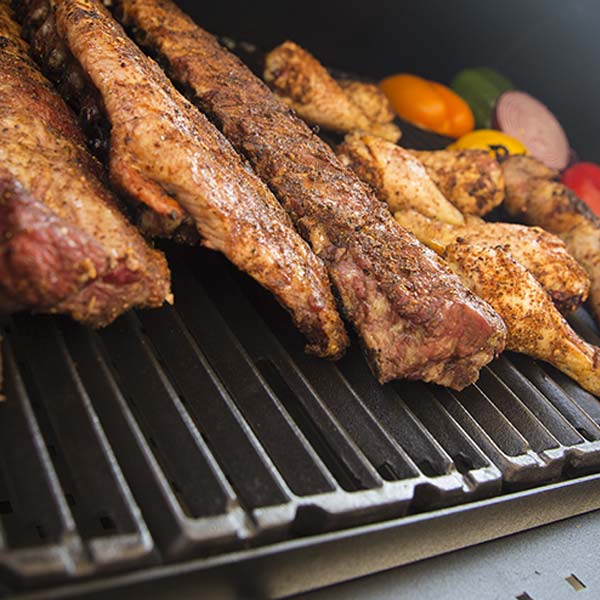 PERFORMANCE GRILL FEATURES
Every Broil King is built with performance features that deliver unparalleled cooking versatility.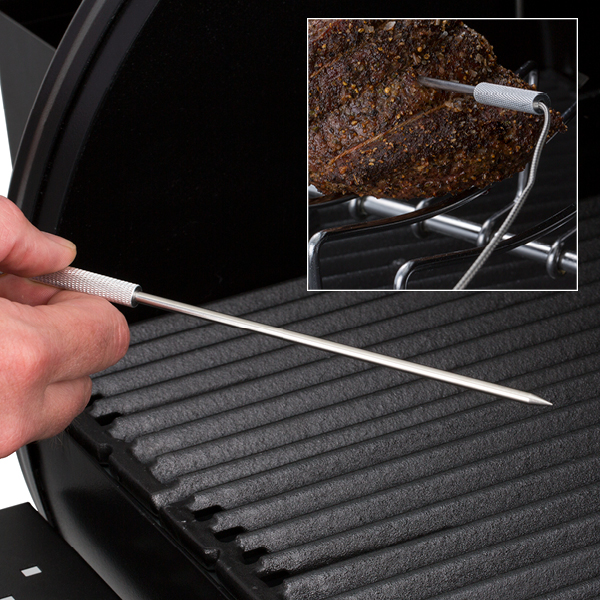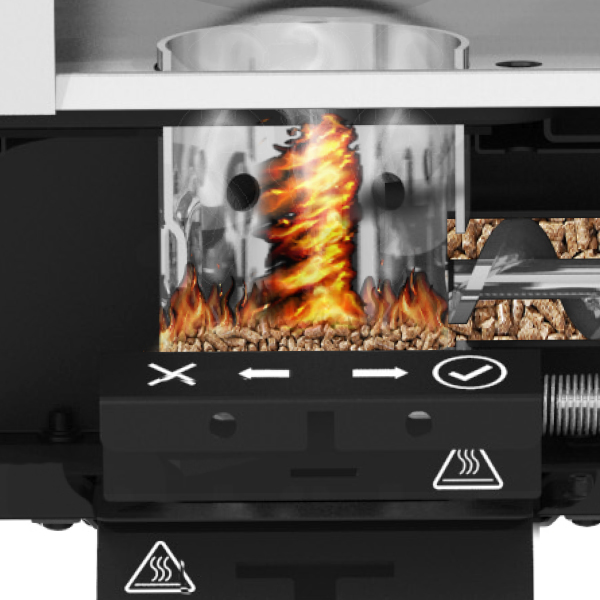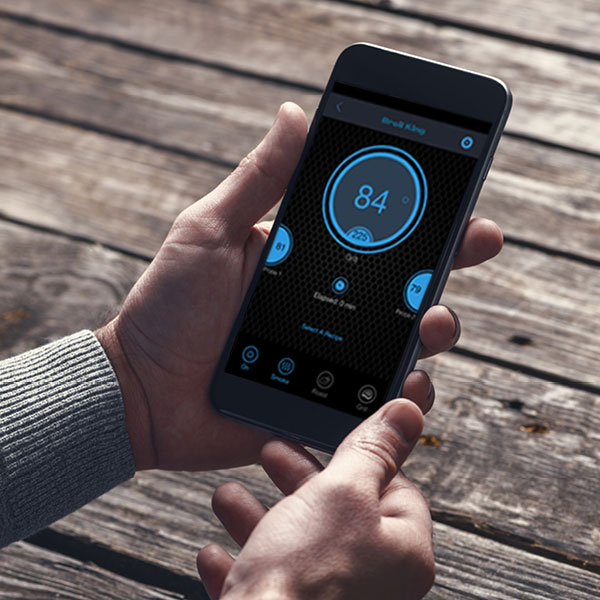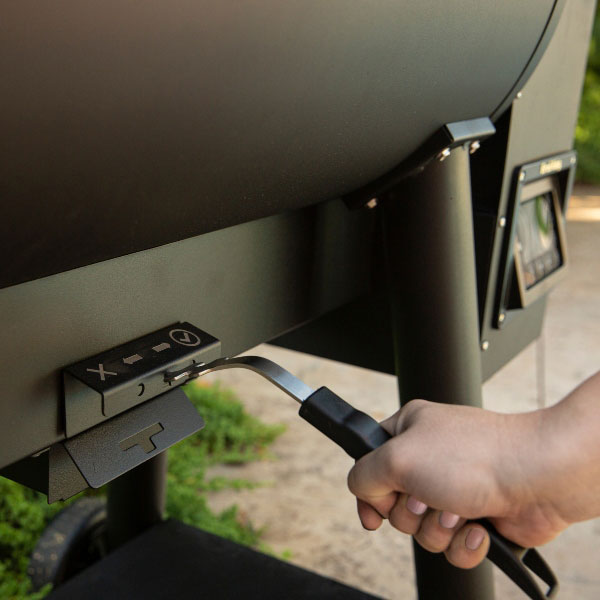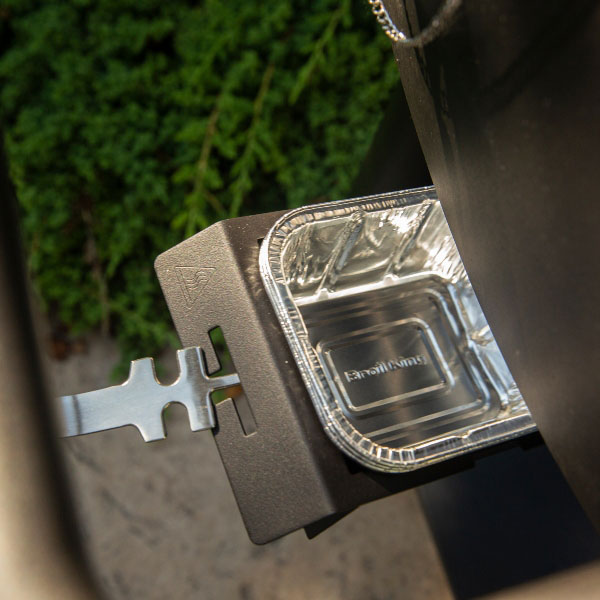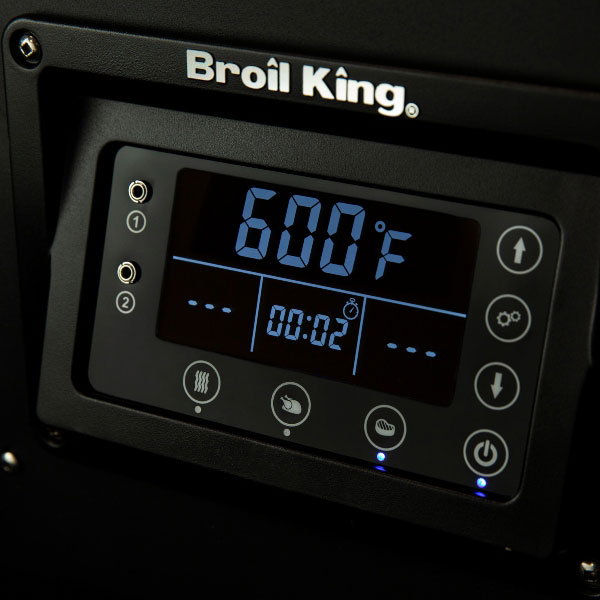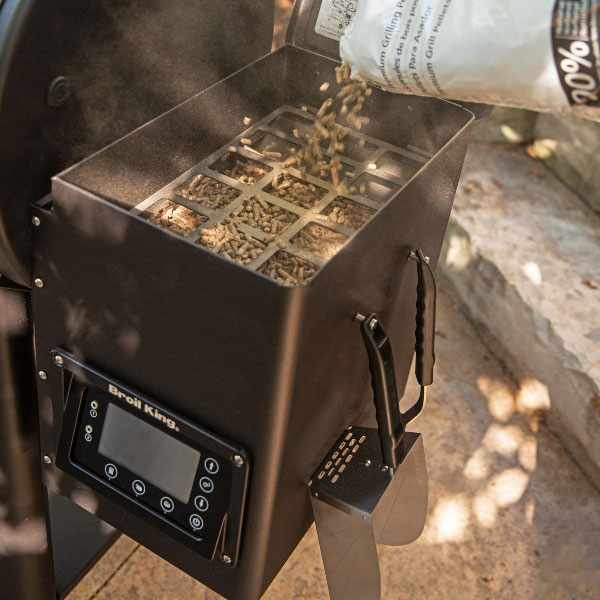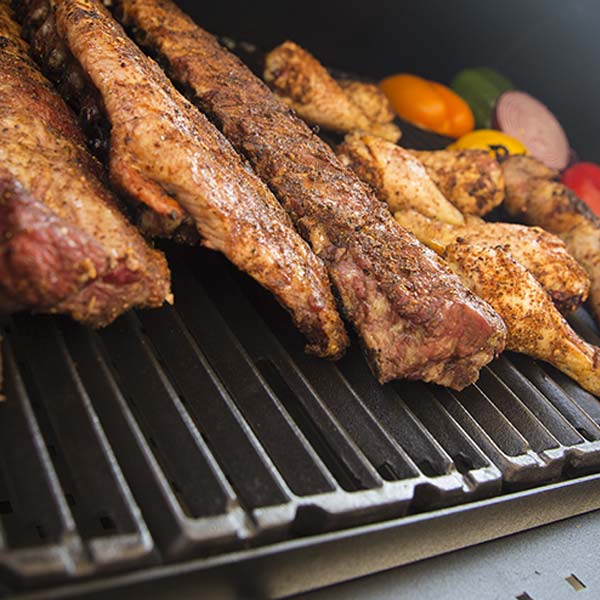 IDEAS TO GET YOU STARTED.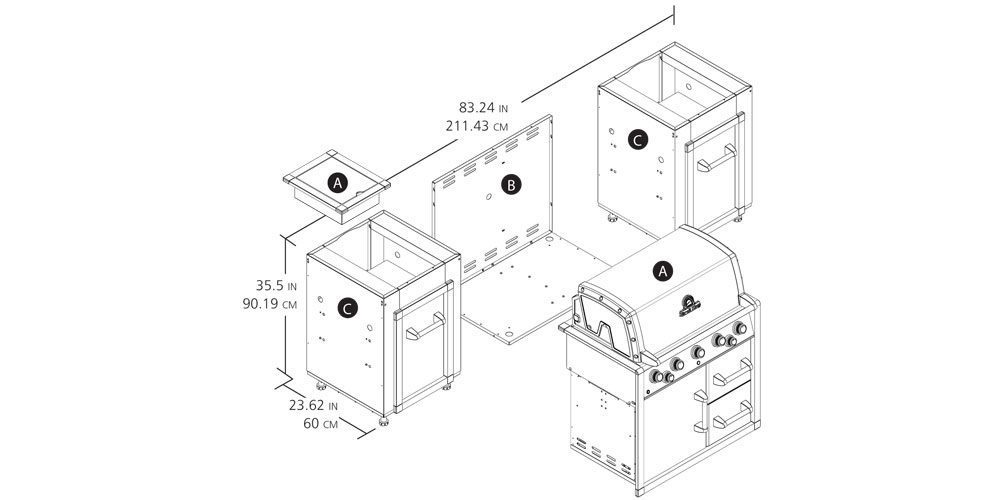 Rated

2

out of

5
by
balatp
from
Looks great. Functionality is a different story
I recently purchased a Broil King Baron Pellet 400 (arrived on May 3rd from Home Depot). I've been having some issues with it. The unit looks great and easy to assemble. I was so happy when I received it but have a few concerns. 1. During the initial burn in, I set the temperature to 500 degrees as the instruction said. The temperature was increasing until it reached 384 then started decreasing. It continued to decrease down to 324 and hovered around this temperature. I checked the hopper and I could see the pellet going down so it was feeding the firebox. I could also hear the fan going. I let the grill run for another 45min but the temperature just wouldn't go up. I ended up turning off the grill because it was not performing as it was designed to and I didn't want to waste any more pellets when it couldn't get to the 500 burn in temperature. 2. A couple of days later, I used it for the 1st time for grilling food. I set it to 325 but the temperature kept fluctuating. It would go up as high as 365 and as low as 290 but wouldn't stay at 325. I can understand plus/minus 10 degrees but the variation to the set temperature was significant. I thought perhaps it's 'breaking-in' period. I used it again the 2nd time and same result. The temperature just fluctuates about plus/minus 40 degrees from the set temperature. The grill can't seem to maintain or regulate temperature. At this point, I stopped using the grill until I understand what is happening. I like the look of the grill but I've used/wasted more pellets than I should have. 3. I like the grills as they are cast iron but they are not pre-seasoned. I knew this going in and I work with cast iron a lot so I knew what to expect. This is more of a reminder that food will stick to it until it is preseasoned/aged. At this point, I'm not really sure if I should continue using it as I seem to be using pellets but not getting desired result. I am even torn at buying the cover for it because I'm not sure if I should return the unit. I want to feel satisfaction with this purchase. I like Broil King as they make excellent products and I want to feel hopeful that this pellet grill will perform. Can Broil King please contact me at the email I provided? I'd like to know how I can get this unit operating as it is designed to or what my options are.
Date published: 2020-05-26
Rated

5

out of

5
by
Anonymous
from
What a Smoker
This is a great little smoker! Perfect for my balcony apartment! there is even has an app that lets me watch over my food when I am inside watching the game! I can set it and forget it! The new apple blend wood pellet is the best! I mix it with the grill masters blend!! Perfect for my beer can chickens sliders!
Date published: 2020-05-19
Rated

5

out of

5
by
BigE8857
from
Mmmmmmm
By far the best BBQ grill I ever bought. Cooks perfectly every time. And the taste mmmmm
Date published: 2020-06-16
Rated

3

out of

5
by
Mike1968
from
Well built but takes forever to heat up
I just received the bbq on the weekend and cooked some ribs and seared some steak which both turned out great. Seems well built and was easy to assemble I did notice in the reviews that people had a hard time with the app but figured that was in 2019 so this would be sorted out. I was wrong. Customer support did email me and I assume they will get it going for me so not a deal breaker. By far my largest gripe is the time it takes to heat up. About 20 minutes to 350 but it took 48 minutes to get to 595 and a fair amount of pellets to get there. It was about 19c yesterday so not to cold. Spoke with a csr at Broil king and they informed me it takes anywhere from 40 to 70 minutes to preheat to full temp. It did hold temp well at both high and low heat when it got there. I thought I could try the broil king pellets to see if the time improved but they are not readily available in my area. The csr said I could order them direct from Broil king but only by phone. Unfortunately my wallet was in the car and I waited on hold for 30 minutes to speak with a rep so that's not a viable option. Broil king please add online ordering or make your pellets available t I currently own a Broil king gas bbq and its great. I guess time will tell with this grill
Date published: 2020-05-20