REGAL PELLET 500 SMOKER AND GRILL
496051
The Regal Pellet 500 pellet grill body is constructed from 2mm (14 gauge) steel, has 625 Sq.in. (4,032 Sq.cm.) of primary cooking surface, 200 Sq.in. (1,290 Sq.cm.) secondary cooking surface and heavy duty cast iron cooking grids. That's 250 lbs. of grill right out of the box. The Wifi and Bluetooth® enabled digital controller provides enhanced temperature control to smoke, roast or sear. The controller display panel is the easiest to read while grilling, check the competition. This innovative product comes fully equipped with a powerful auger, 22-lb capacity pellet hopper, removable grease management system, unique ash management system, deluxe rotisserie kit, 2 electronic meat probes, and base storage and side shelf.
825 sq. in.
Total Cooking Space
600F / 200F
Max / Min Operating Temp.
5 Piece
Cast Iron Cooking Grids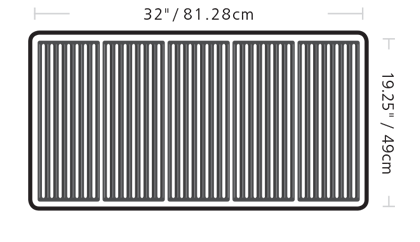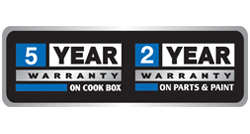 PERFORMANCE GRILL FEATURES.
Every Broil King is built with performance features that deliver unparalleled cooking versatility.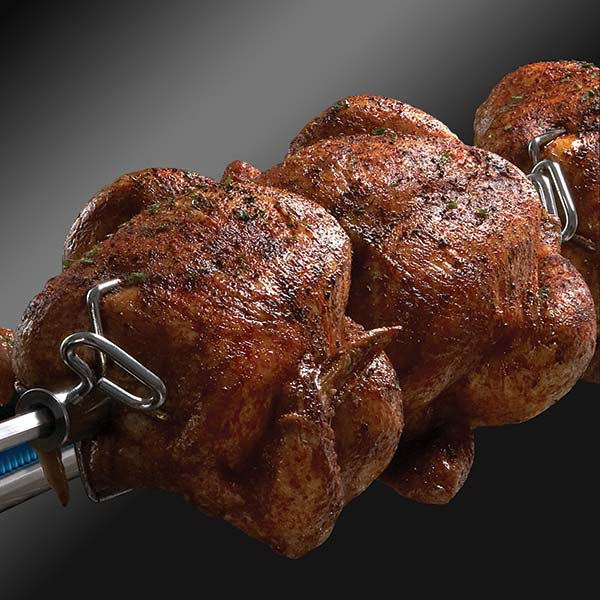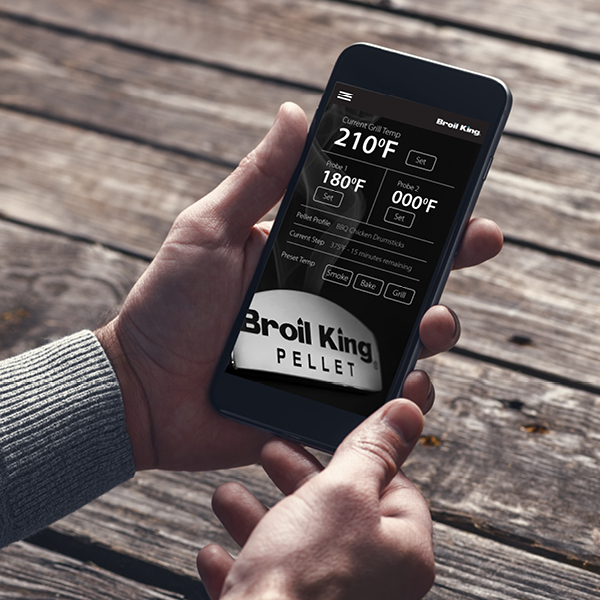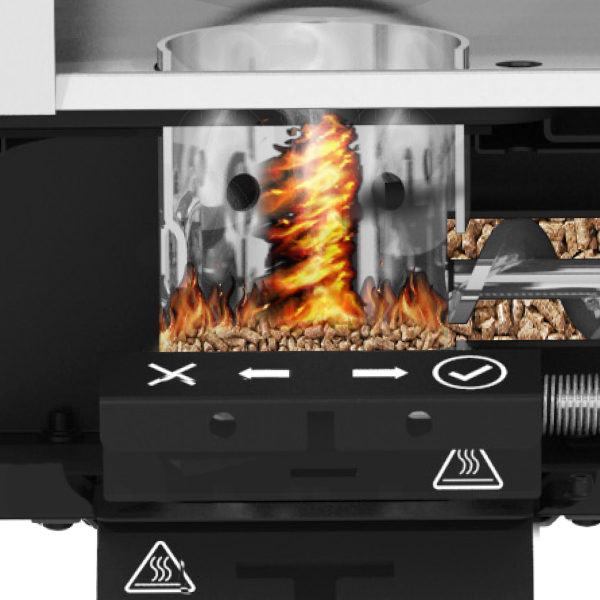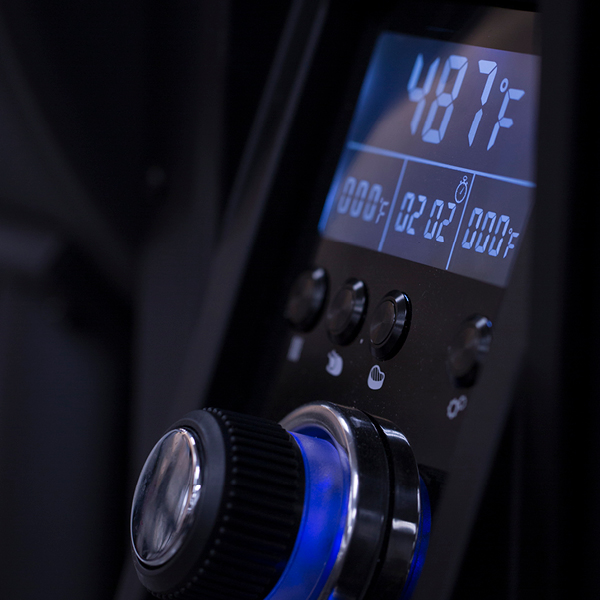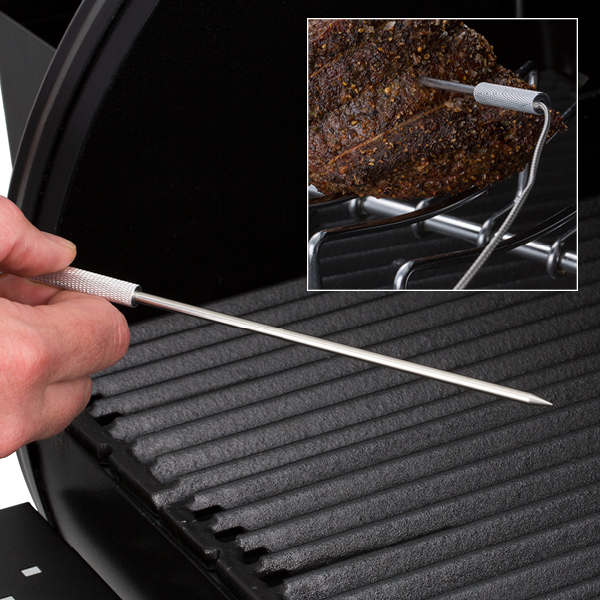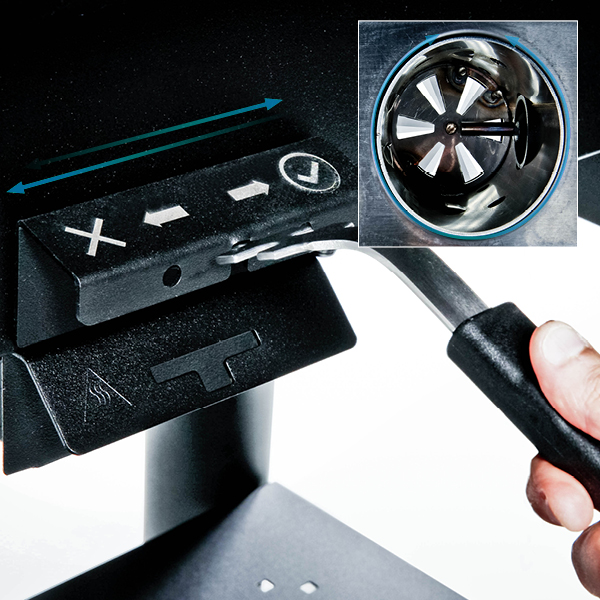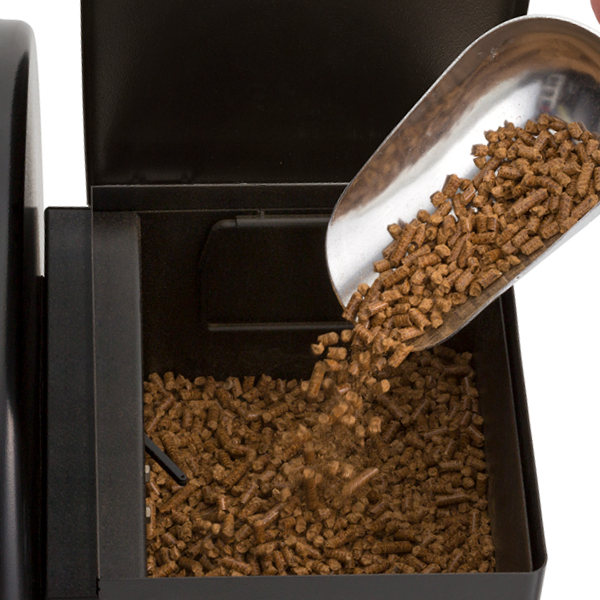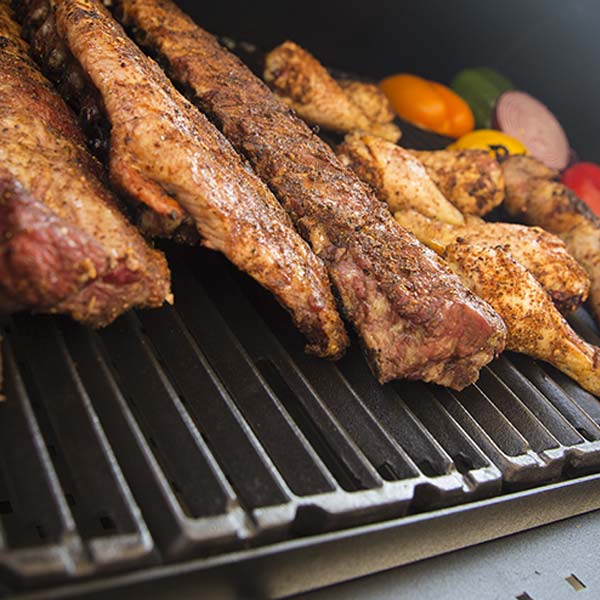 PERFORMANCE GRILL FEATURES
Every Broil King is built with performance features that deliver unparalleled cooking versatility.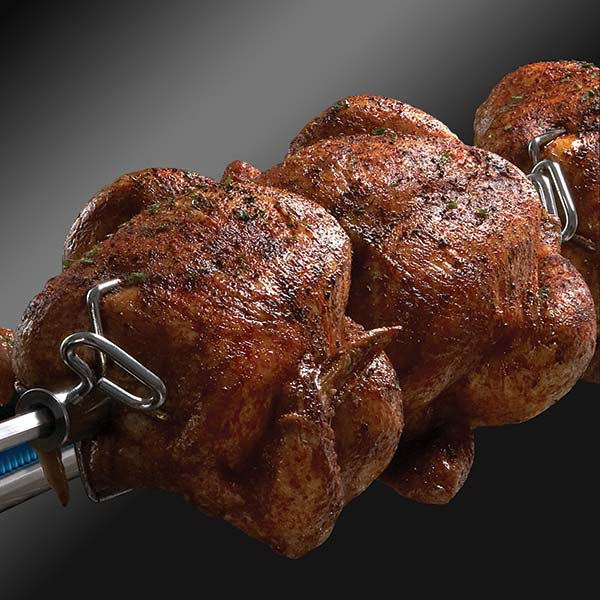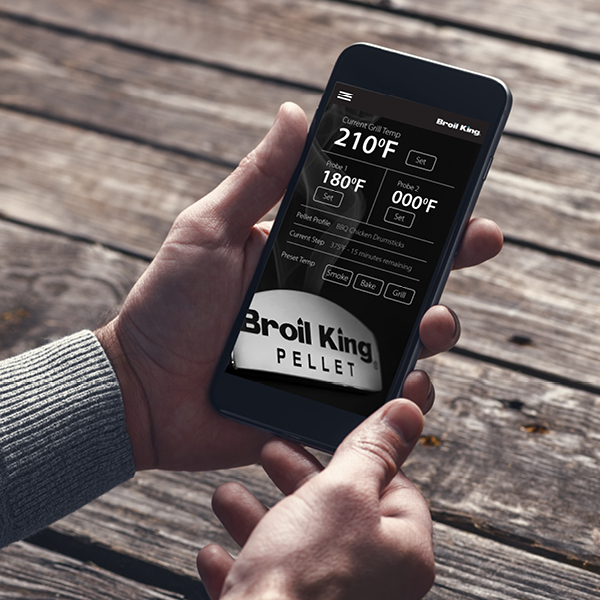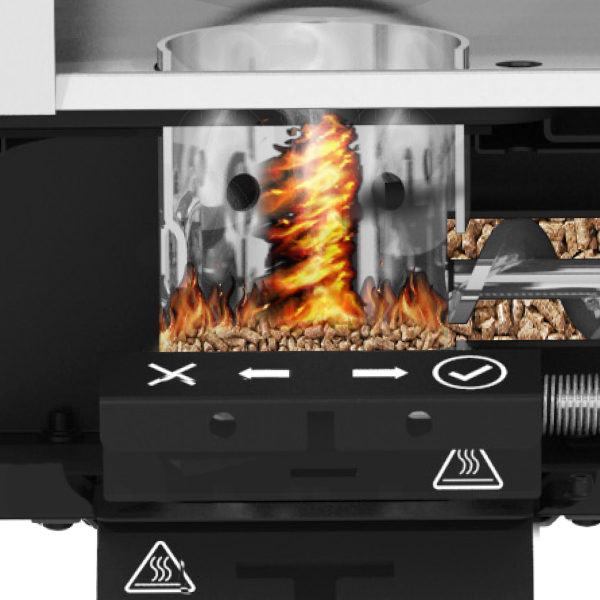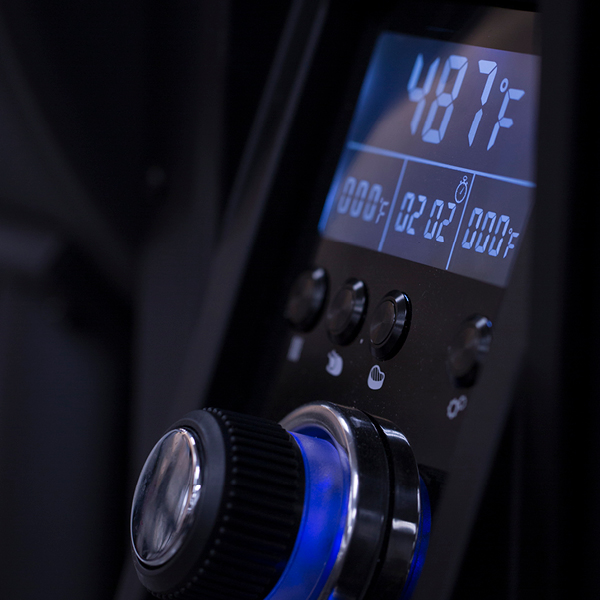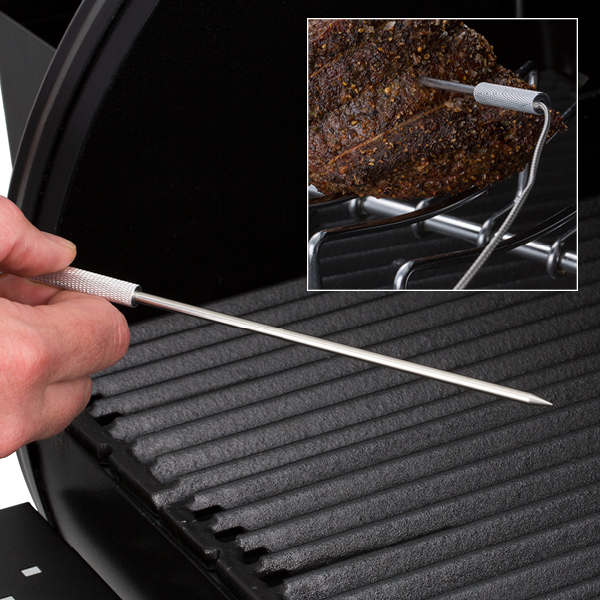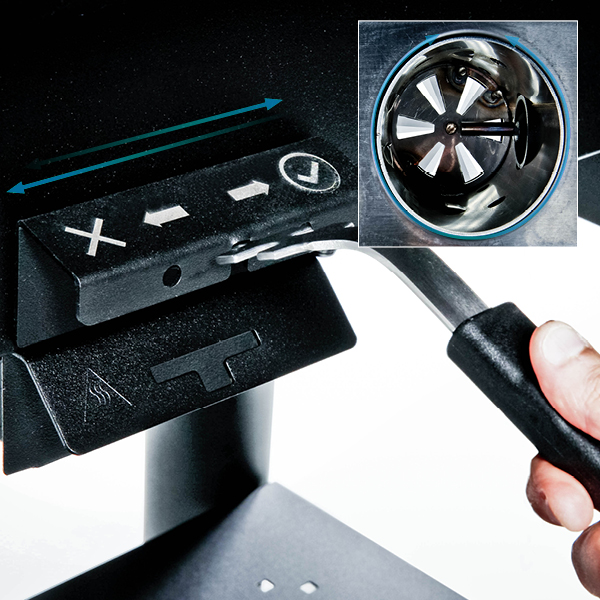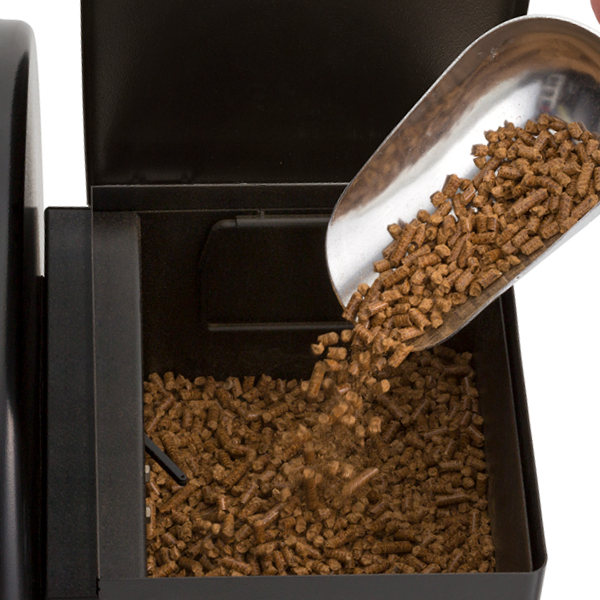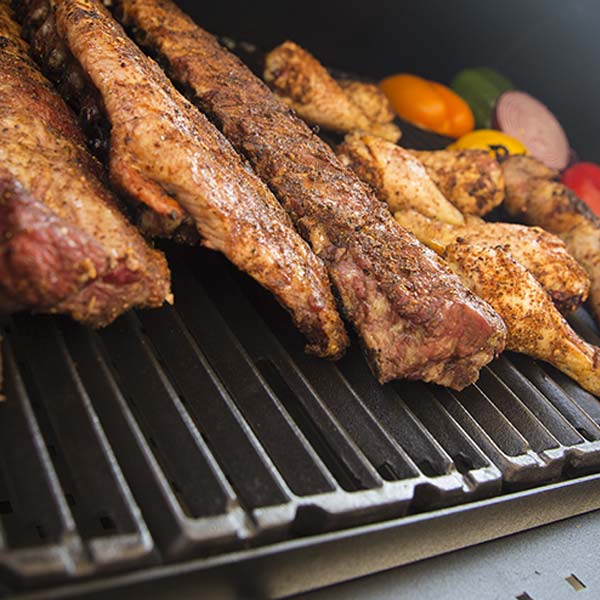 IDEAS TO GET YOU STARTED.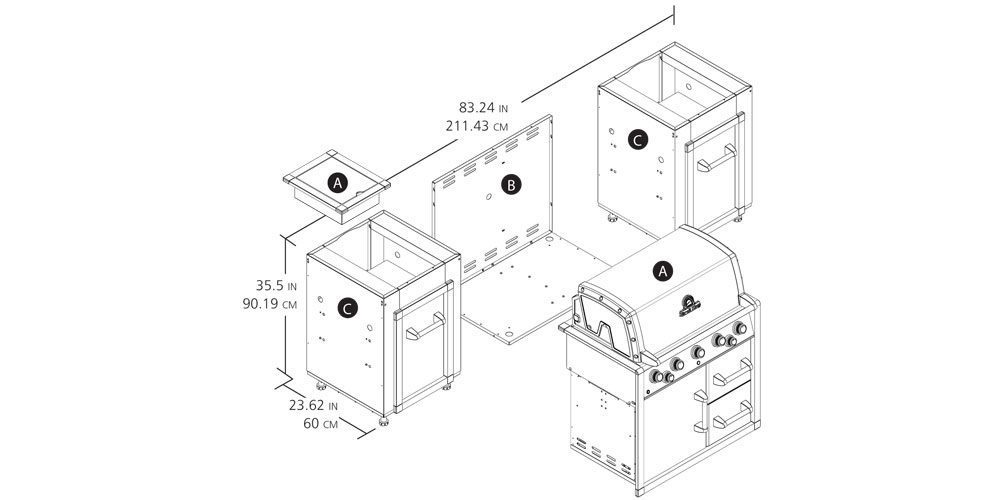 Rated

3

out of

5
by
Ol Omie
from
Good for the most part...
Really solid pellet grill, very user friendly and has produced some good meals so far! Only two flaws keep it from full marks: - the Broil King app is garbage, it asks me to turn the grill on when it is already on, can't adjust heat on it, doesn't detect probes, etc. - as one other review said, the heat doesn't seem very accurate, I set for ribs at 225, the temp got there and I put them on, few hours later they weren't even remotely cooked at all, which makes me wonder how accurate it is and if I don't have a defective grill. The pieces are all there for this grill to be a success, it just feels like it has some growing pains to work out first.
Date published: 2019-07-06
Rated

5

out of

5
by
dblacklaw
from
Great after working out some initial bugs
I bought this grill fully assembled and delivered by Saines Ace Hardware of Lincolnton NC. The controller allowed some wide temperature fluctuations on my first cook. I contacted BroilKing and they sent a replacement controller. An easy swap out and it works perfectly. I found problems with the app on my Android phone, but I pulled out an old Apple Ipad and it works flawlessly. This is the first smoker I have ever owned, and I hoped I was starting out with the best. The Broil King pellets burn much more efficiently then the other brands. I hope they come out with more options like apple and pecan.
Date published: 2019-07-13
Rated

5

out of

5
by
Clint from Kitchener
from
BUILT LIKE A TANK & CONSISTENT FULL RANGE TEMP
I needed a 2nd smoker and decided to try the Broil King Pellet XL. I recently purchased another brand and wasn't satisfied with the overall performance so I decided to try the BK pellet and it's been fantastic! I love how quick it heats up, the consistency of temp, the cast iron cooking grates. I also want to give a huge shout out to the firepot ash release which allows me to start each session with a clean firepot without having to take the whole thing appart. I am really really impressed with the easy to use/read display AND YOU CAN PROPERLY SEAR & COOK STEAK!!!! This is something I have not been able to do with any Pellet unit in the past. Hats off to you Broil King for this quality product. So glad I was able to find a unit that does everything I want and I am able to support a local business at the same time!!
Date published: 2019-04-30
Rated

5

out of

5
by
NOBS
from
Complete Satisfaction
As a long time BBQ fanatic,and co- host of a BBQ cable TV show, I'm completely impressed with the Smoke Pellet XL, having owned another brand, Broil King has blown away the competition. Bravo Broil King, it was worth the wait!
Date published: 2019-05-30
Rated

3

out of

5
by
EricT
from
Temperature fluctuations
I took delivery of my BK pellet pro a week ago. This past weekend I used it for the first time. I did ribs, the 3,2,1 method. I set the grill at a smoke temp of 210F, waited for it to warm up properly before I put the ribs on. The next thing I know, the temp has risen to 225F and stayed there for at least 20 minutes, then it dropped to 189F and stayed there for at least 20 minutes. The temp kept fluctuating through the whole process. The result was dried out, tough ribs. Not at all like I used to get from my other pellet grill. I am very disappointed. I bought this grill because I liked the new features the BK added, like the ash removal system, the cast iron grids, etc. I have always been a BK fan ( I own a BK Imperial 590, which I thought this would be a great mate for). I contacted Broil King about this problem, thinking it may be a faulty controller. there response was that fluctuations, of up to 30F, are normal under ideal circumstances. How are you going to cook great food with this kind of temperature fluctuations?
Date published: 2019-07-04
Rated

4

out of

5
by
Chicagosmoke
from
May be a 5 star, but time will tell
I bought this grill sight-unseen through a recommendation from Abt (Chicago). I almost gave up on pellet grills as the augers kept failing. Humidity is a major problem here, the pellets would break apart and come back together so hard it would jam the auger and burn out the motor. I am more careful to clear out the pellets after each cook now. As for the Broil King: superior build, superior control panel. I would give it 5 stars but the only thing I have not been able to test... is longevity, of course. But so far, so good. As for temp variation... yes, there is some during the first 30 minutes to an hour, but it does even out. I can live with that as otherwise it is performing very well.
Date published: 2019-08-06
Rated

5

out of

5
by
GlebPle
from
Just WOW!
I am so amazed with this Grill! The features are outstanding! Rotisserie, massive grids and very solid construction!
Date published: 2019-05-08
Rated

5

out of

5
by
Smokey Duke
from
The Best Pellet Grill on the market
I've been using this grill for over a month and it works perfectly. The Broil King Pellet XL is a feature-rich, high quality, heavily built pellet grill that is second to none. It's as if Broil King assembled a group of Pitmasters and a design team in a room with a blank sheet of paper and this is what they've created. I looked at pellet grills priced from $500 to $3800 and this is by far the very best value, best-configured grill on the market under $1800 CAD - bar none. It is heavily constructed with it's cast iron reversible grates and 2mm tank-like construction. But also solves some of the day-to-day challenges of older style pellet grills such as ash and grease clean-out. It doesn't stop there however, they have also made it possible to change out pellets in-between cooks with a sliding hopper door, plus integrated storage racks for the included rotisserie. Did I mention the two meat probes that you can monitor via a WiFi or Bluetooth connection from your grill? Or the residential oven-like dial temperature controller with large, tilted back-lit LCD screen for easy viewing? The list goes on and on. There are some things which need tweaking but when comparing grills side-by-side, this is so far ahead of the competition as to be in its own category. Well done Broil King. This is my new favourite grill!
Date published: 2019-08-14
CHECK OUT OTHER GRILLS IN THIS SERIES.