PELLET 500 PRO SMOKER AND GRILL
495051
The Smoke Pellet 500 Pro pellet grill body is constructed from 2mm (14 gauge) steel, has 500 Sq.in. (3,226 Sq.cm.) of primary cooking surface, 130 Sq.in. (839 Sq.cm.) secondary cooking surface and heavy duty cast iron cooking grids. That's 225 lbs. of grill right out of the box. The Wifi and Bluetooth® enabled digital controller provides enhanced temperature control to smoke, roast or sear. The controller display panel is the easiest to read while grilling, check the competition. This innovative product comes fully equipped with a powerful auger, 22-lb capacity pellet hopper, removable grease management system, unique ash management system, deluxe rotisserie kit, 2 electronic meat probes, and base storage and side shelf.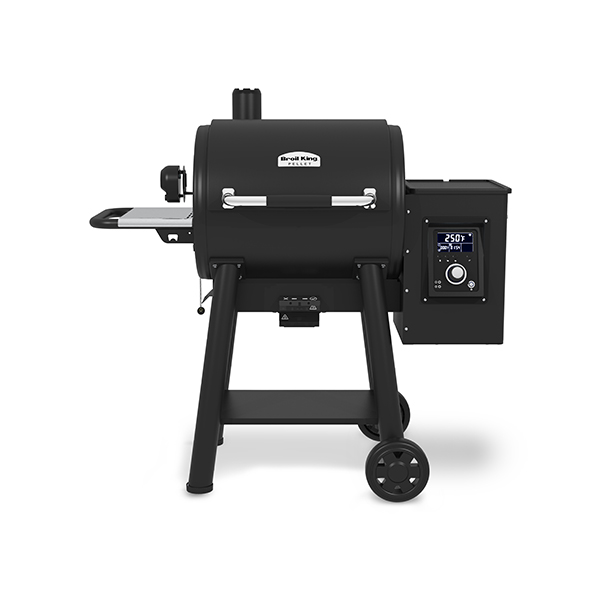 500 sq. in.
Primary Cooking Space
600F / 200F
Max / Min Operating Temp.
4 Piece
Cast Iron Cooking Grids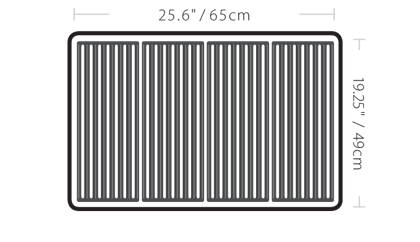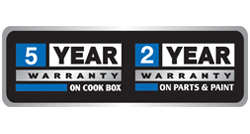 PERFORMANCE GRILL FEATURES.
Every Broil King is built with performance features that deliver unparalleled cooking versatility.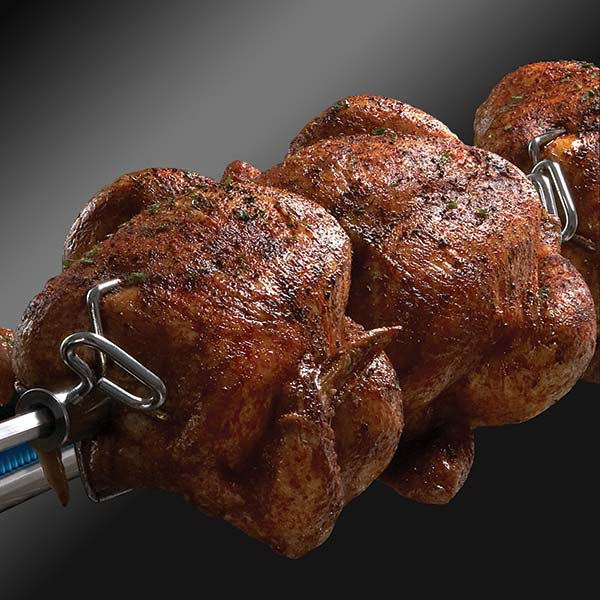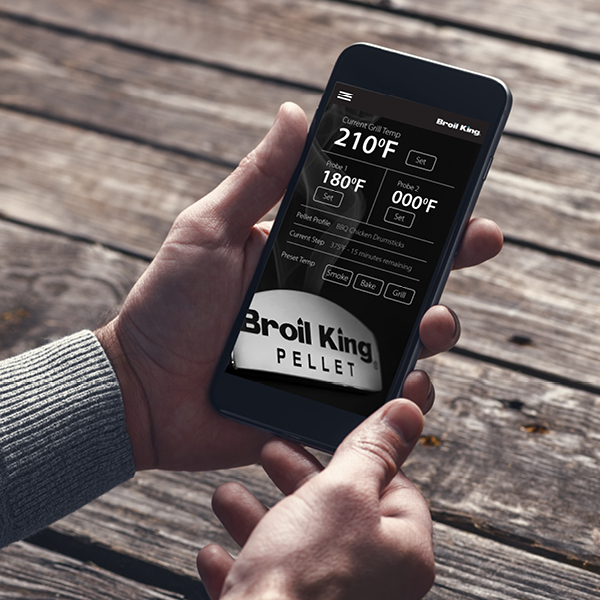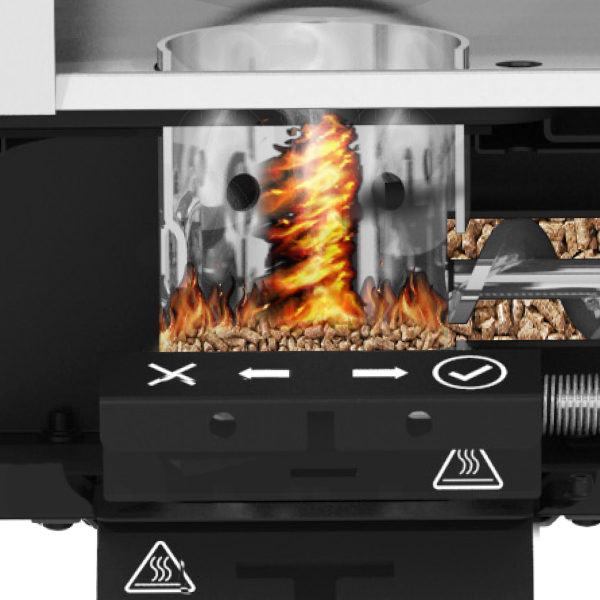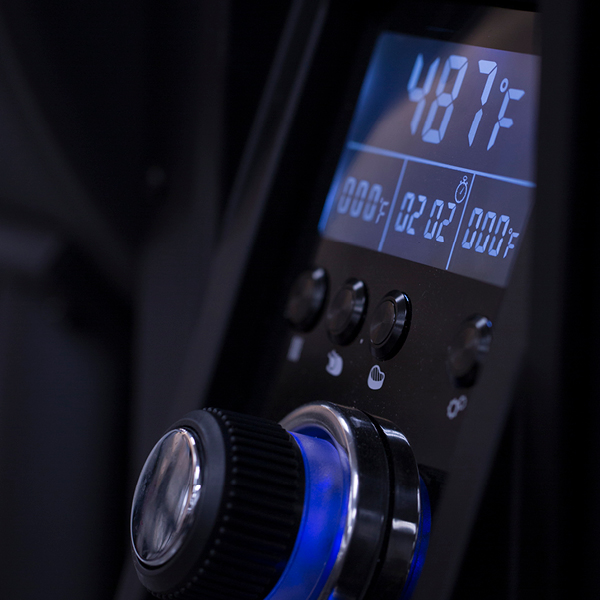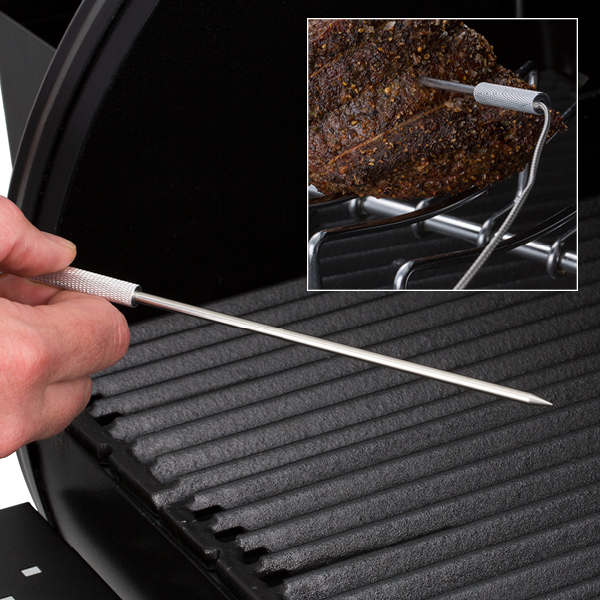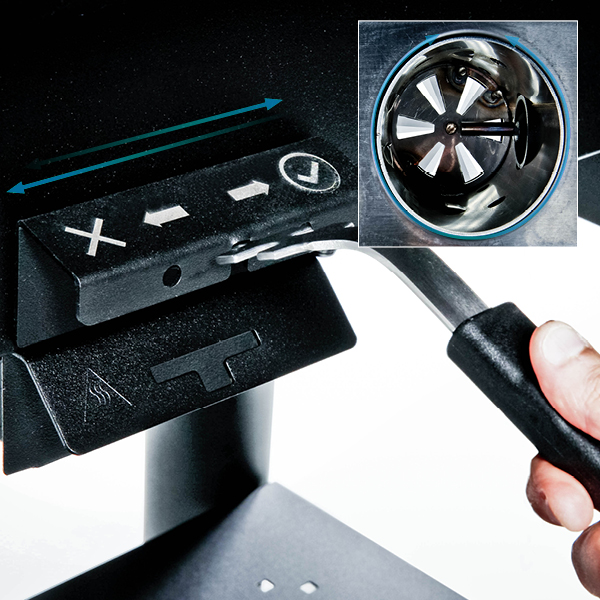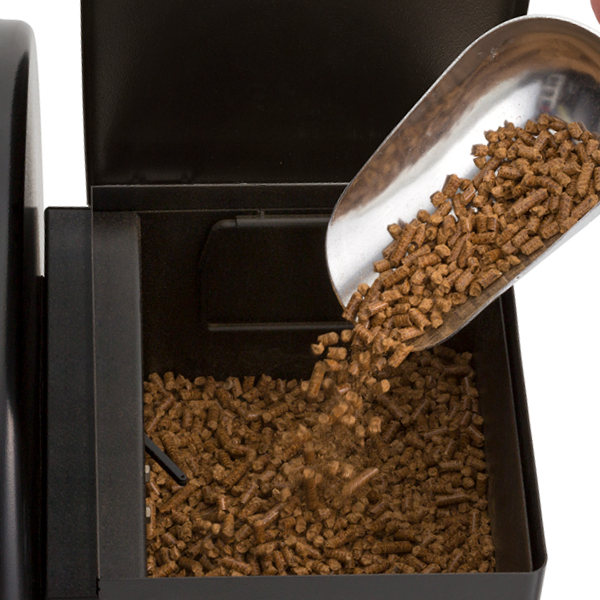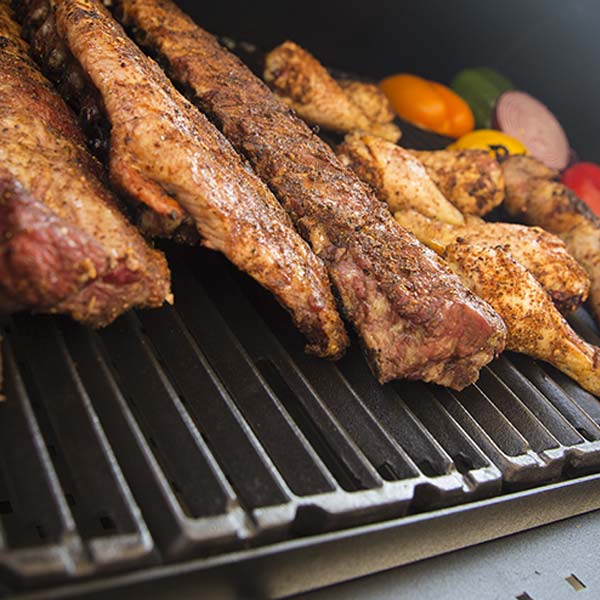 PERFORMANCE GRILL FEATURES
Every Broil King is built with performance features that deliver unparalleled cooking versatility.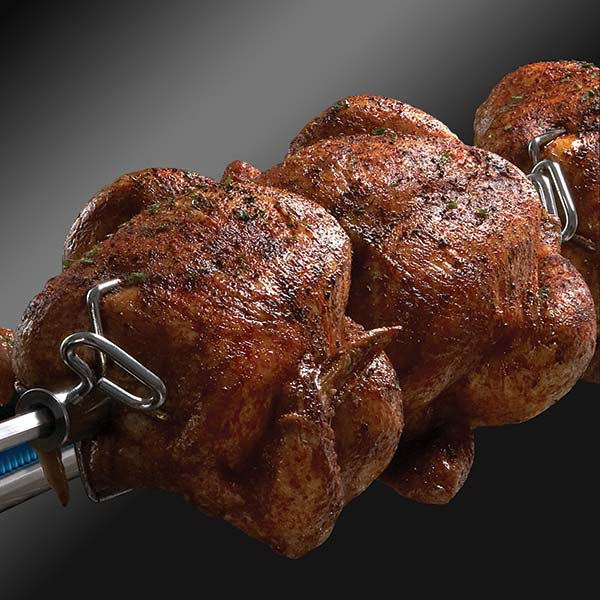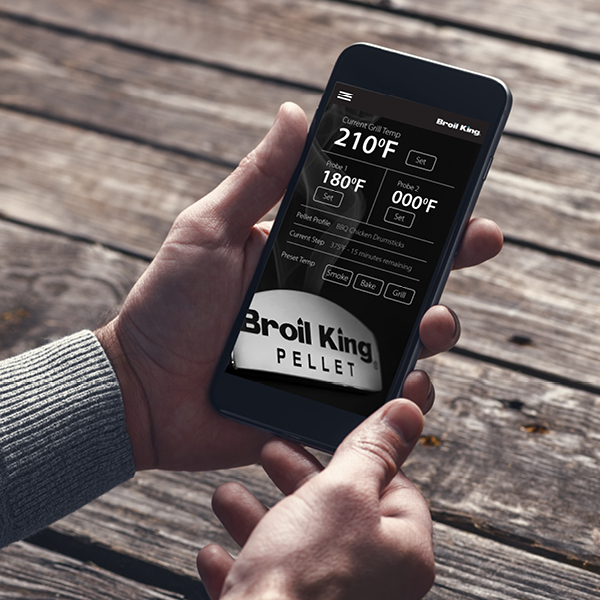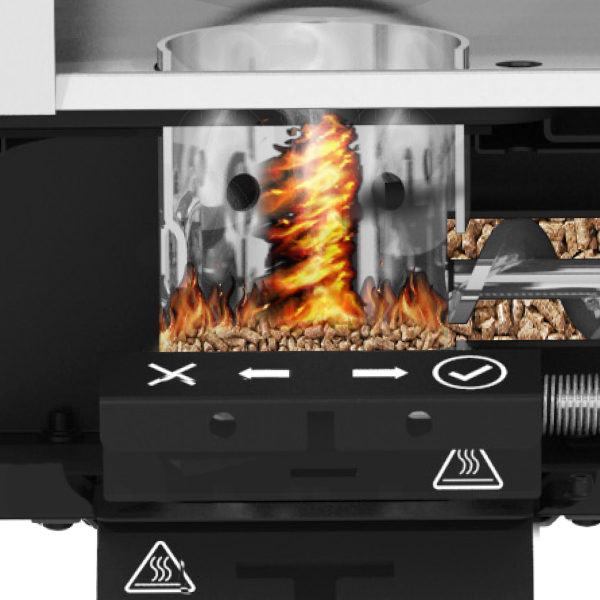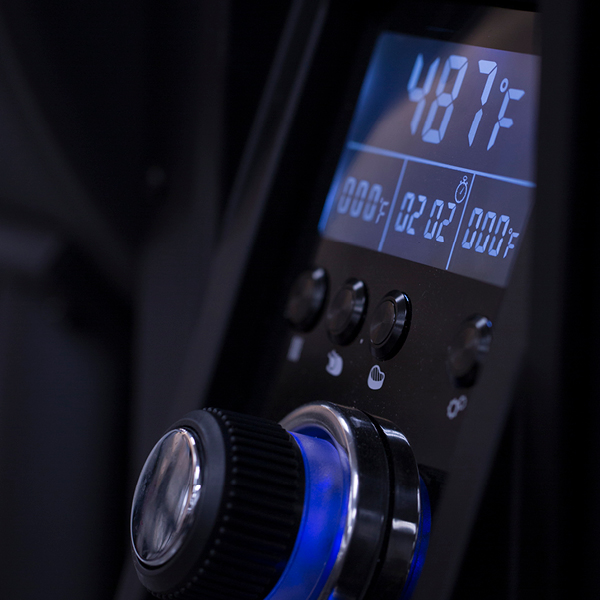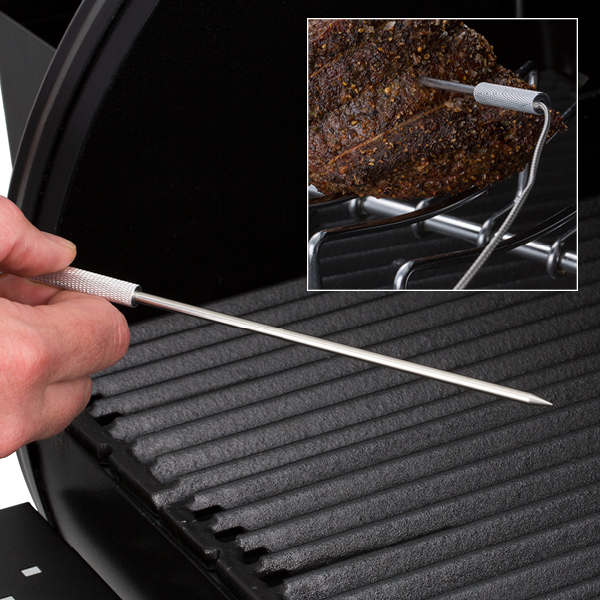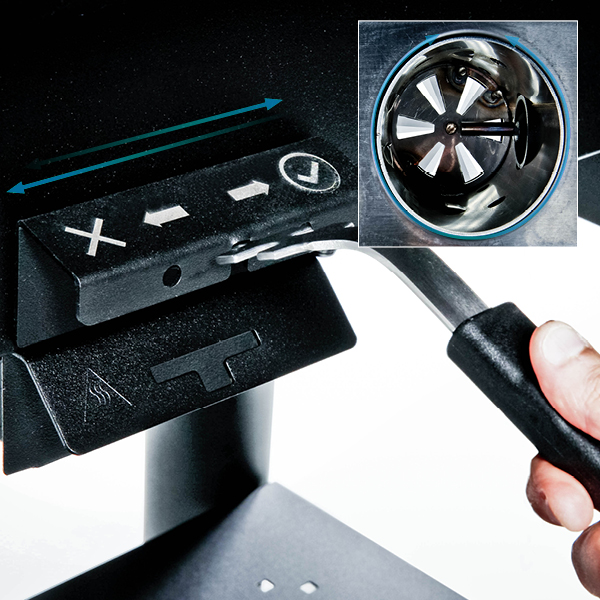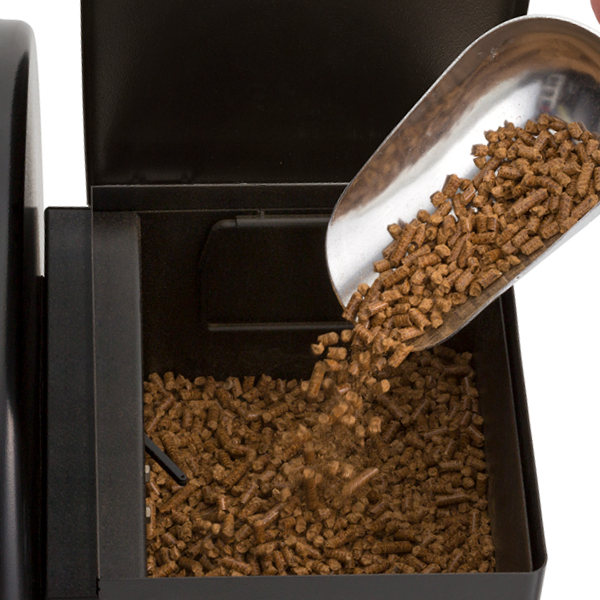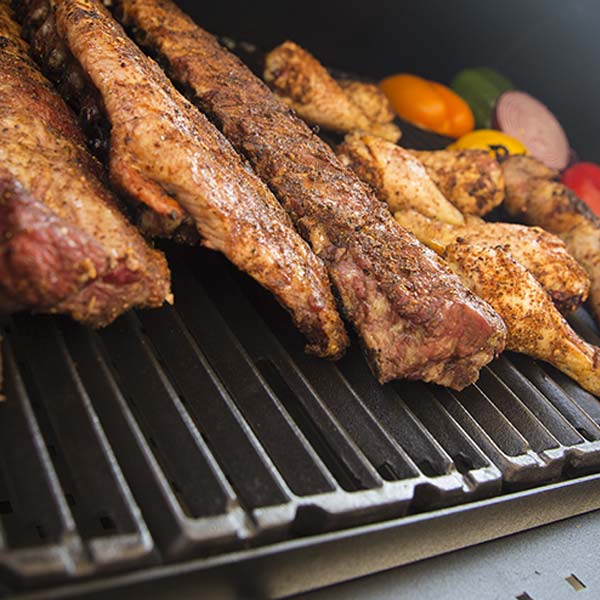 IDEAS TO GET YOU STARTED.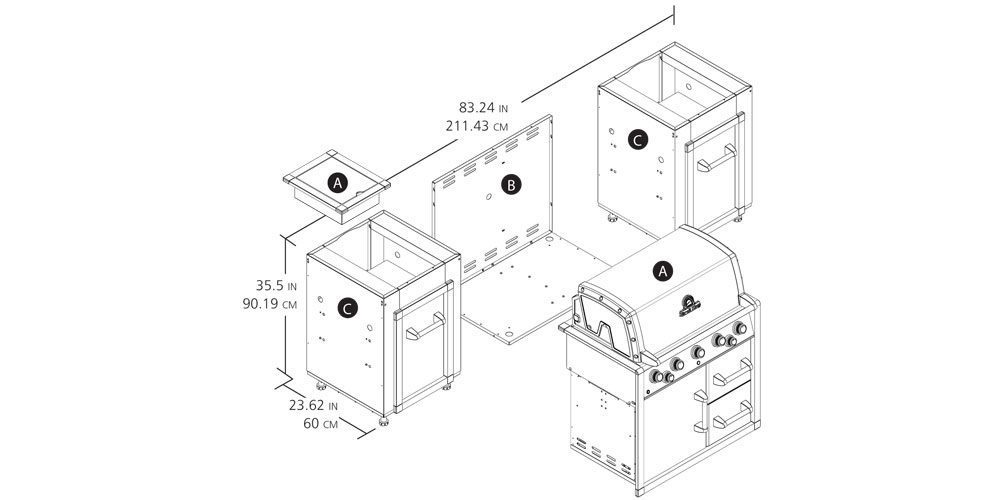 Rated

5

out of

5
by
Yardcorebbq
from
Next level versatility!
So impressed with this grill! Great low and slow cooking...but high heat true searing temperatures set this grill apart. Also really love the rotisserie function! The constructive quality, like my gas grill is everything I've come to expect from Broilking.
Date published: 2019-04-30
Rated

3

out of

5
by
Ms griller
from
Well built grill but customer service is terrible
The grill is very well built; however, the temp controller and probes have not worked from day 1. Probes record temp at least 20 degrees warmer than the actual temperature is. Temp readout is very different from actual temp in grill. I put it on sear and the temp readout shows 672, inside temp is actually 525. Same with smoke temps inside grill is 190 and readout shows 245. Been trying to work with my local dealer to get replacement parts, they say they are waiting for BroilerKing to get them the part to repair—well I'm still waiting after more than 2 months. Very disappointed.
Date published: 2019-07-14
Rated

3

out of

5
by
Grillinchilln
from
Works good
I have owned 3 different pellet grills. One brand worked great but no wifi. Another brand had wifi but didnt keep proper temp so I decided to try this broil king pellet grill. I will say the quality is great and the features were exactly what i was looking for. I have cooked on this for about a month and it does a good job holding temp and over all works well. Their customer service has been good to deal with on a few questions i had. One issue I do have is it takes 30min+ for mine to get to 450° and if i go from 450-550 it takes about 20min. This is much slower then other pellet grills I have owned. Also a big disappointment was finding out after I purchased the grill that the app does not work on android. I think they should have released the grill once the app worked on all platforms. I am sure they will get it working for android i will just have to wait.
Date published: 2019-07-09
Rated

2

out of

5
by
WyoGriller
from
Did Not Work From Day 1
Purchased grill and during burn in period noticed grill would not stop heating up. Had to shut down as temp rose to 650F. Tried again 2 more times and controller didn't seem to work. Called mfg and they agreed to send a new controller in 5-7 business days. Asked if they would rush ship since I just bought and wanted to use and they said only if paid for the extra shipping. Hopefully this controller works as I was not to impressed with customer services willingness to help and the fact the a brand new grill did not work. If this controller doesn't work I will be taking back to to the local retailer I purchased it from. They were also not sure when I asked if this had a PID controller. They said grill was new and they didn't know to much about it. As a customer this makes me nervous to recommend to others. App doesn't seem to track what is actually happening on the grill. Quality of construction seems to be great so I hope for the best.
Date published: 2019-06-24
Rated

2

out of

5
by
Mitch2019
from
Good smoker....absolutely useless app!
I bought this smoker and while its a beautiful smoker that works wonders, the app has never worked and now that its trying to force a firmware update that it cant do because of wifi issues, i cant use the app at all. If your buying for the app than turn away!
Date published: 2019-07-21
Rated

5

out of

5
by
Ricky69
from
This is the smoker of my dream
This grill is exactly what I expected from Broil King. I hesitate between the 500 pro and a treager but I'm sure now I make the good choice. The quality of this product is incomparable and the application for using it anywhere work great . I talk to David Cowie , this guy is a true genius who help me quick and easy for the connection between my grill and my phone. The customer support is very good and everything work fine . I highly recommend this product for the real one who want the best of broil King can give
Date published: 2019-08-09
CHECK OUT OTHER GRILLS IN THIS SERIES.