PORTA-CHEF™ 100
900314 LP

Porta-Chef™ 100

is rated out of

5

by

25

.

90031
The Porta-Chef™ 100 features 220 sq. in. primary cooking space, a porcelain coated wire cooking grid, stainless steel Flav-R-Wave™ cooking system, 1 stainless steel tube burner, and folding resin side shelves. Four sturdy snap in legs are easily detachable for easy portability.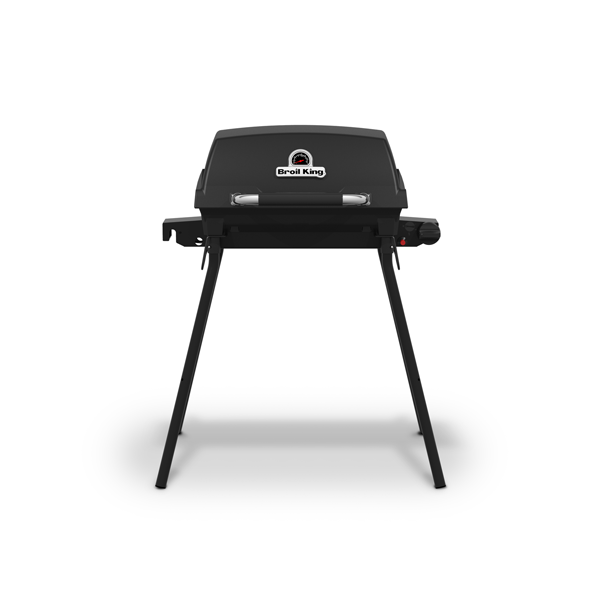 14,000 BTU
Main Burner Output
220 sq. in.
Primary Cooking Space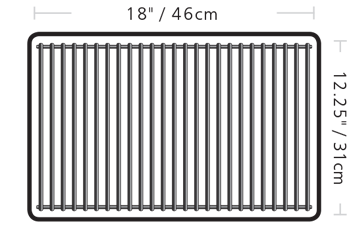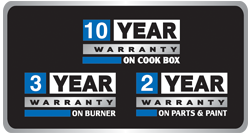 PERFORMANCE GRILL FEATURES.
Every Broil King is built with performance features that deliver unparalleled cooking versatility.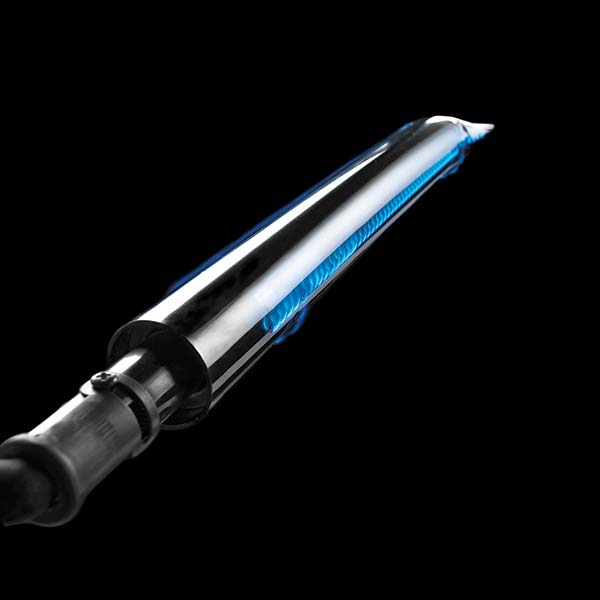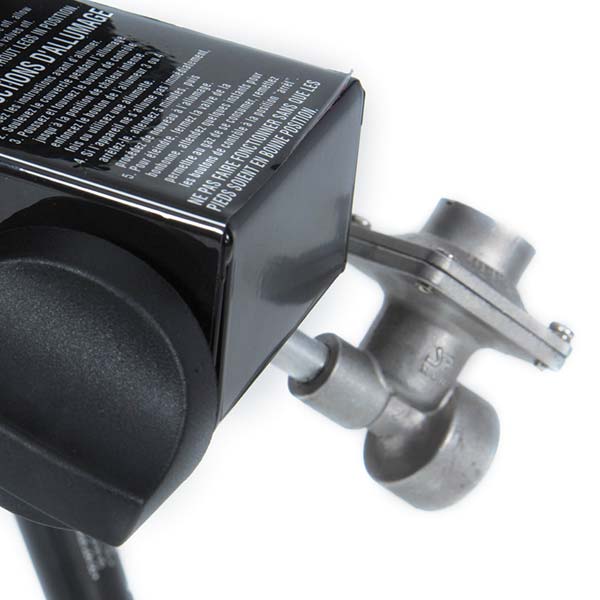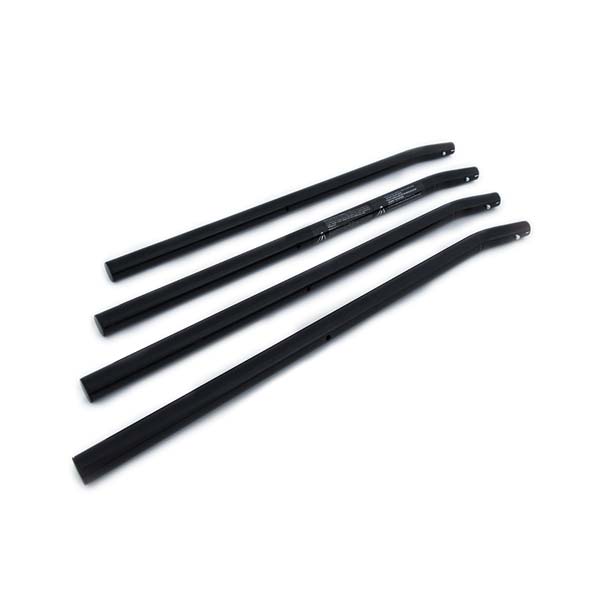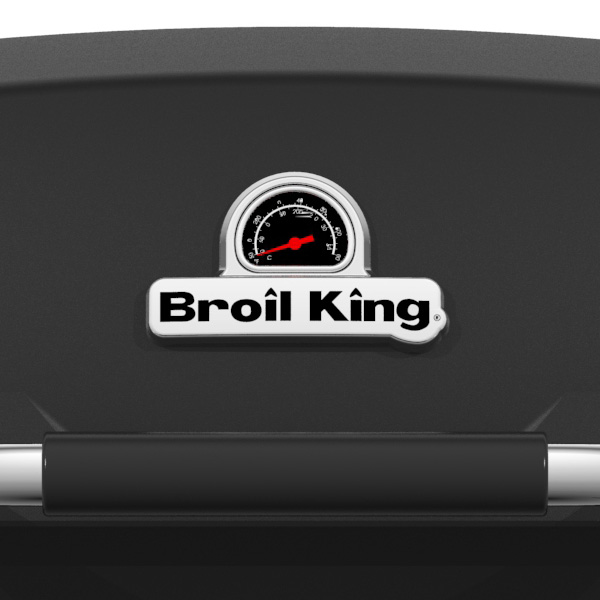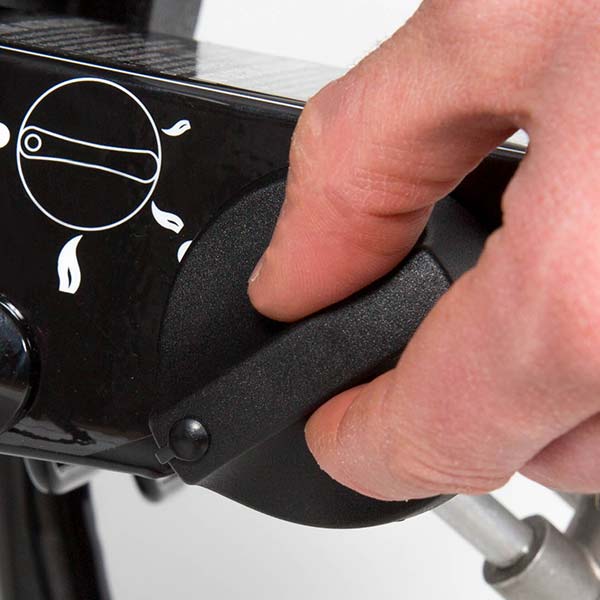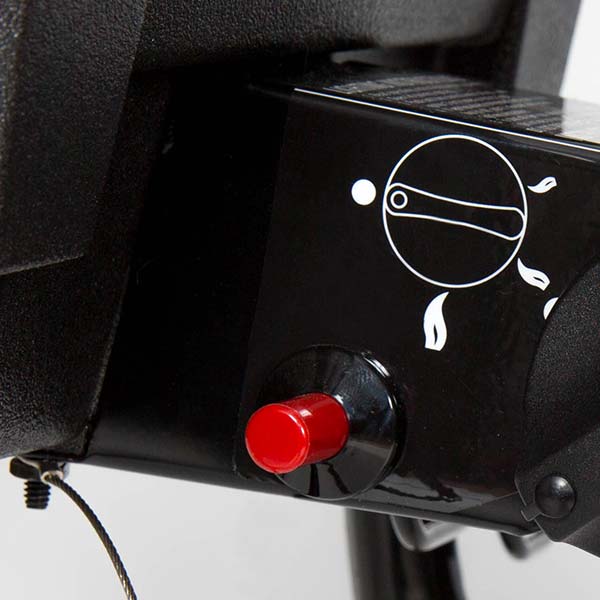 PERFORMANCE GRILL FEATURES
Every Broil King is built with performance features that deliver unparalleled cooking versatility.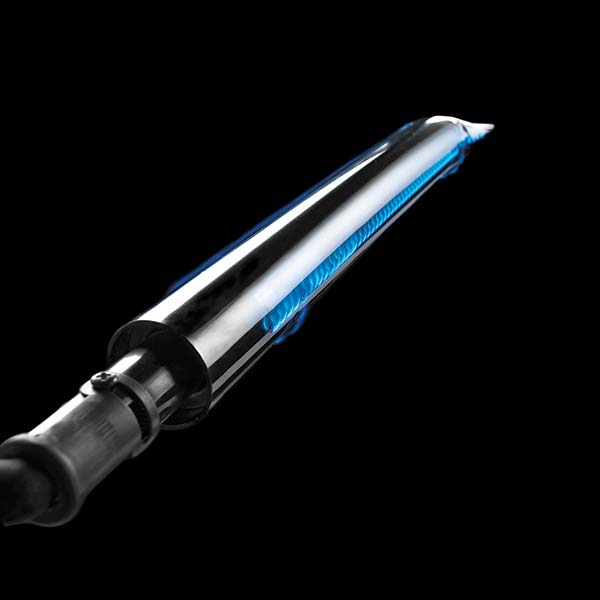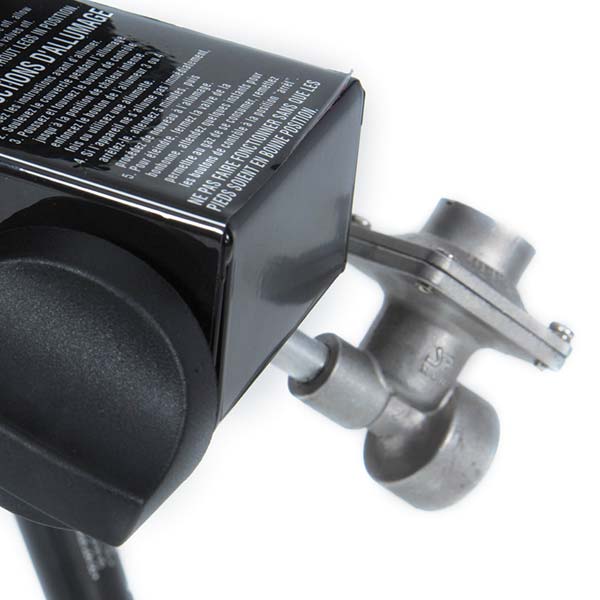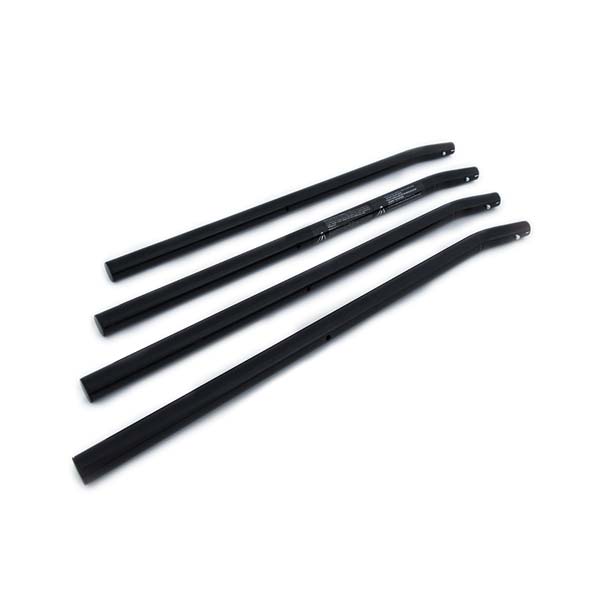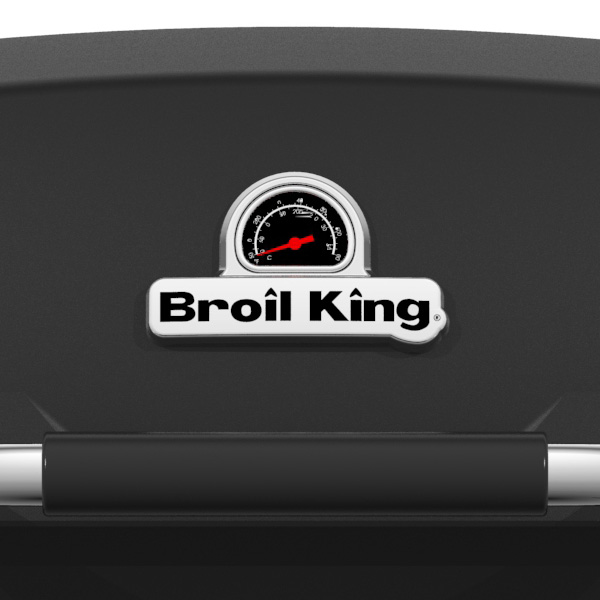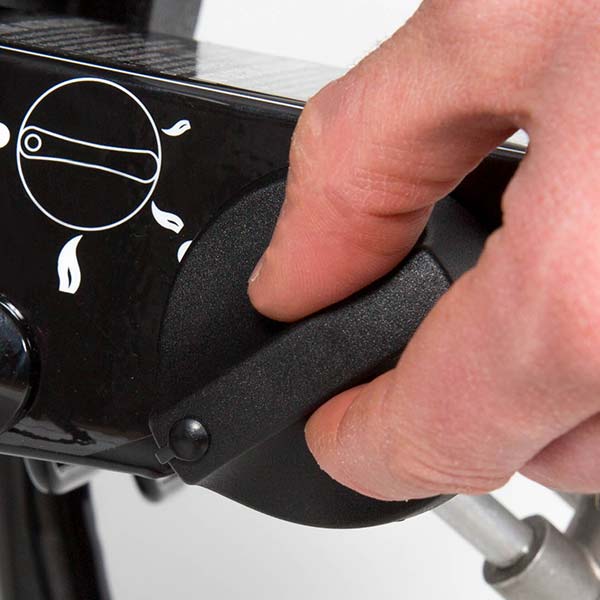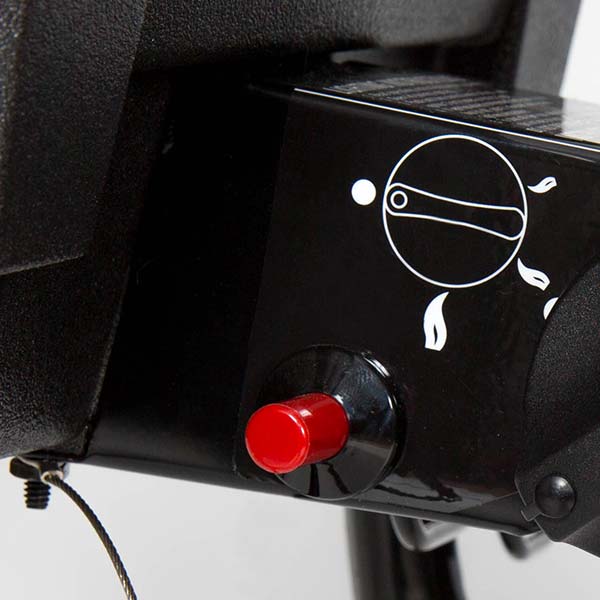 IDEAS TO GET YOU STARTED.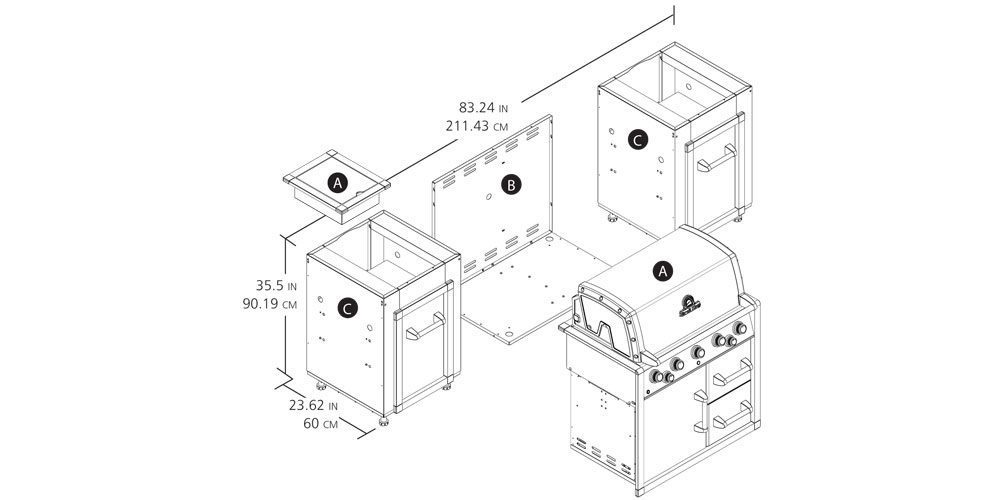 PEOPLE ARE TALKING ABOUT THE PORTA-CHEF™ 100
See what people are saying about BroilKing® products!
Rated

5

out of

5
by
Dick45
from
Great Little BBQ
We bought this BBQ about two months ago to take with us I our RV. There is plenty of heat off this little BBQ and there is plenty of room for 4 plus steaks. We bought this BBQ because it had legs and we were not looking for a separate stand that would take up space like some others. This one is light, very stable. I can put a dozen hamburgers on the BBQ and they cook great. It has a single burner so you have to realize the deter will be a little hotter.....no bigger because the difference is slight, bit there. Would I buy it again, you bet. You could use this BBQ at home with ease. Great product.
Date published: 2014-09-10
Rated

5

out of

5
by
Jim R
from
Outstanding portable grill
I've owned mine for at least 10 years- and it still looks and works great. The igniter still starts the grill on the first or second push. It heats up fast and stays hot. I still have the original burner, and only last year replaced the grate and flavor wave plate. I do clean it regularly for best performance- grease can build up quick in a small grill. It might not look as contemporary as some of the W-Q grills, but it performs great and is durable. I highly recommend it for a portable grill-and have to several friends who now own the same grill.
Date published: 2015-05-30
Rated

5

out of

5
by
Camping Mainer
from
Works like new even after 15 years!
I bought this grill over 15 years ago and have used it & abused it a lot over the years. It has traveled to many, many different campgrounds, filled in for 3 or 4 bigger (but certainly not better) grills and it amazingly portable. When I bought it, I also bought the optional carry bag and it is still going strong too. This grill cooks just like a full size grill, it solidly built and I'm expecting it to last at least another 15 years -- it still looks like new even though I've used it hundreds of times. Cleans up very easily, too! So impressed that I'm not wasting any more money on the cheap full size grills -- I'm springing for a full size Broil King grill this summer.
Date published: 2017-06-09
Rated

5

out of

5
by
Prospector
from
Tiny, but great!
Confession... I had a crowd coming over around thanksgiving, and was already cooking the Turkey on our big BBQ. I only bought the portachef because I needed space to make sides, and because it was on clearance. But then the shocker... it outperformed our 'real' BBQ. And it knocked down for trips to the beach. And it was big enough to cook our family meals on. Because its small, it heats up faster and is more sensitive to the nuances of temperature changes. I've used it to cook burgers for soccer teams (Go Kids!) and for romantic dinners under the starts (Hiya Hunny!) and for tailgate parties with the guys (Who brought the steaks!) Our big BBQ's grates rusted out last summer, and frankly, I can't be bothered to replace them. For versatility, cooking quality, and speed, I can't beat this little soldier.
Date published: 2015-03-27
Rated

2

out of

5
by
unhappycooker
from
Beware... this model has changed
I owned one for 10 years and was more than satisfied. Great little barbeque. It needed replacement, so I bought a new one thinking it would be exactly the same. It is not. They are now exclusively fueled by small cannisters, and I found that the heat produced simply did not do the job. What's more, my local retailer would not give me my money back because it was used. Hmmm... hard to find out if you're satisfied with a product without using it. Very disappointed in a Canadian product sold by a Canadian company
Date published: 2016-07-14
Rated

1

out of

5
by
PaulD
from
Not off to a good start out of the box!
Arrived with crack in lid, missing 2 screws, 2 screws wrong size (and 2 more screws the wrong size) and a broken name plate. The legs are not a tight fit/wiggle and the grate not secure, just its weight to hold it in place. I am hoping the manufacturer will replace the parts in question and I will find way to secure the legs. Hoping this thing can still work out but first impressions are not off to a good start as far as the quality of a Broil King product. Lastly, what is the purpose of the small box shaped attachment on the left - no shelf included and on the Broil King website, I do not see option to buy a shelf. One more thing - Owners Manual refers to a battery for the ignition, but no battery mentioned in the assembly instructions.
Date published: 2017-06-18
Rated

5

out of

5
by
KRCSAQ
from
Test of Time!
My wife and I bought this barbecue over 20 years ago and I still use it today! Only had to buy one burner and a FlavrWave in that time. I may need another burner soon but overall this little machine has certainly stood the test of time!
Date published: 2017-07-31
Rated

1

out of

5
by
Tcb007
from
2nd review 9 months later
9 months later i have had nothing but problems with the heat. I was sent a replacement regulator that did nothing. It's a shame that the quality isn't the same as the first one I bought over a decade ago. I had hope to get 10 years out of this one. Maybe time to look at a different brand, which hurts as I have always been loyal broil king bbq guy
Date published: 2018-02-22