REGAL S 690 PRO INFRARED
957944 LP/ 957947 NG
The Regal™ S 690 Pro IR features two totally independent ovens with a total of 750 sq. in. of cooking space including two stainless steel warming racks, 2 wide solid 9 mm stainless steel cooking grates, 2 narrow solid 9 mm stainless steel cooking grates, stainless steel Flav-R-Wave™ cooking system, 6 stainless steel Dual-Tube™ burners, stainless steel side shelves, an enclosed cabinet base and built-in control knob lights.
60,000 BTU
MAIN BURNER OUTPUT
10,000 BTU
INFRARED BURNER
15,000 BTU
ROTISSERIE BURNER
750 SQ. IN
PRIMARY COOKING SPACE
ROTISSERIE KIT
INCLUDED EXTRAS
BUILT IN LIGHTS
INCLUDED EXTRAS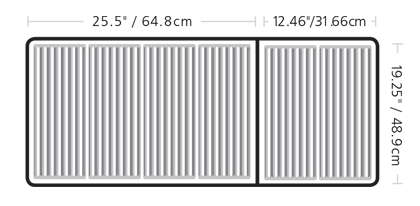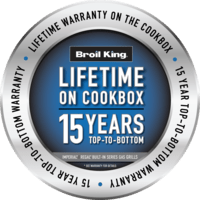 PERFORMANCE GRILL FEATURES.
Every Broil King is built with performance features that deliver unparalleled cooking versatility.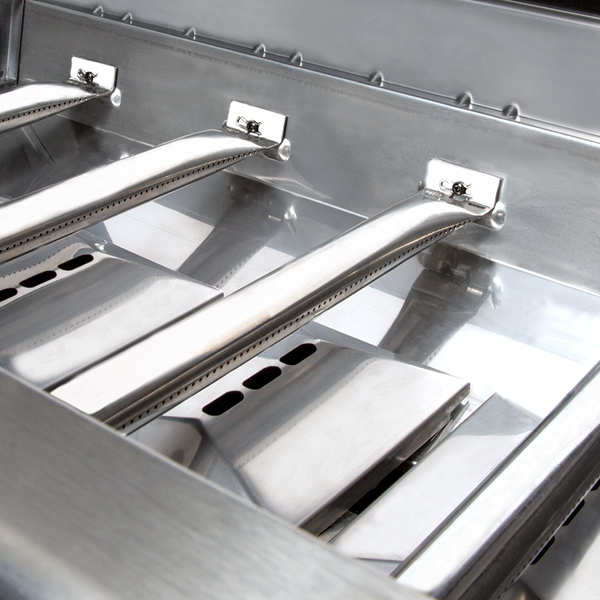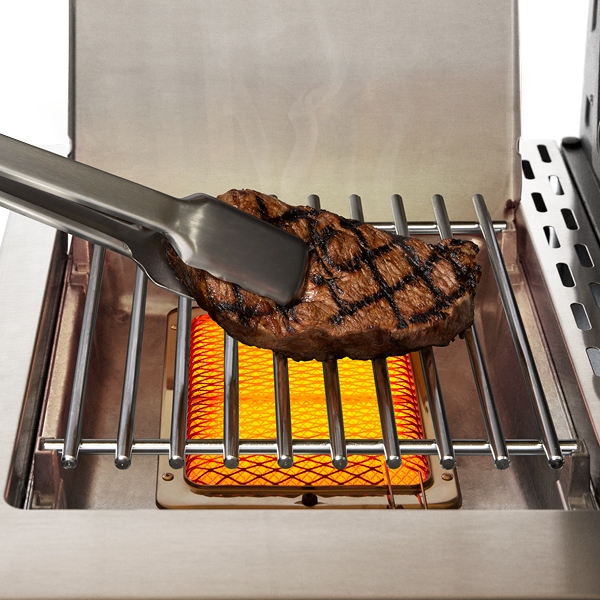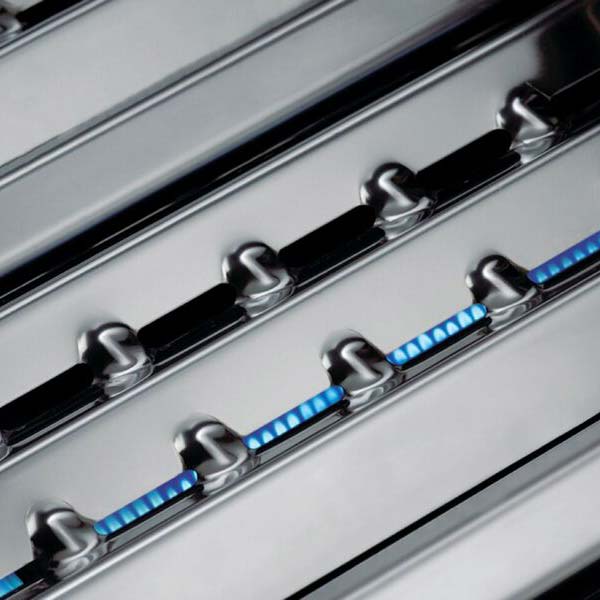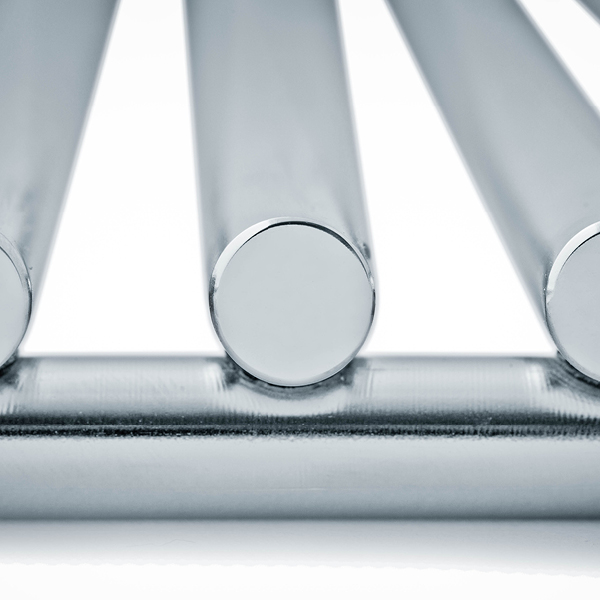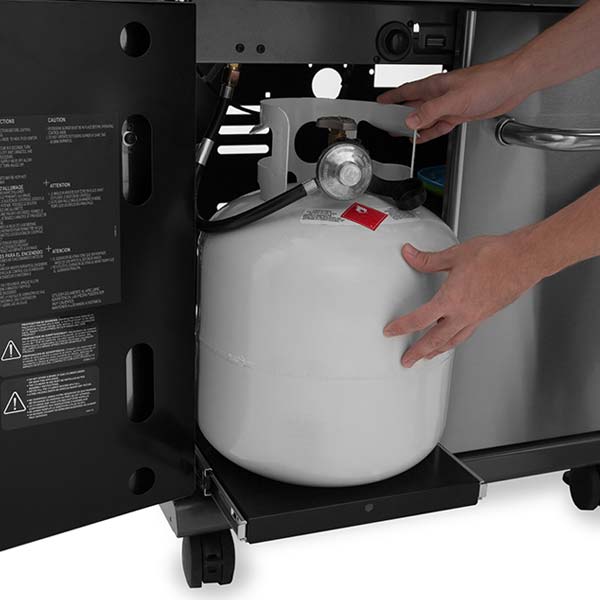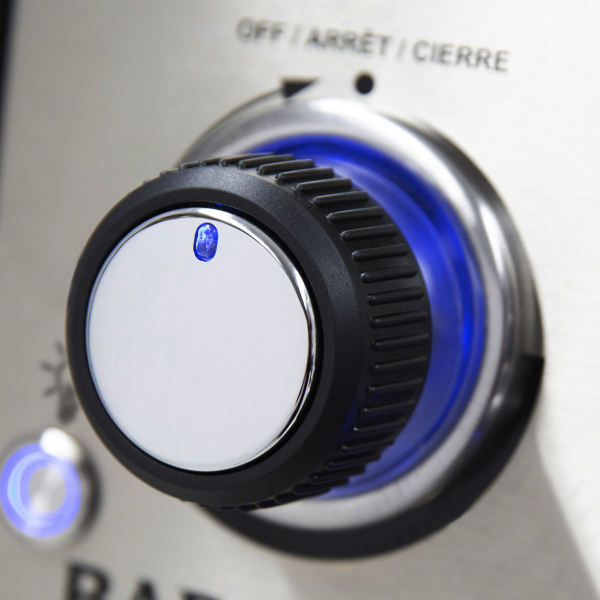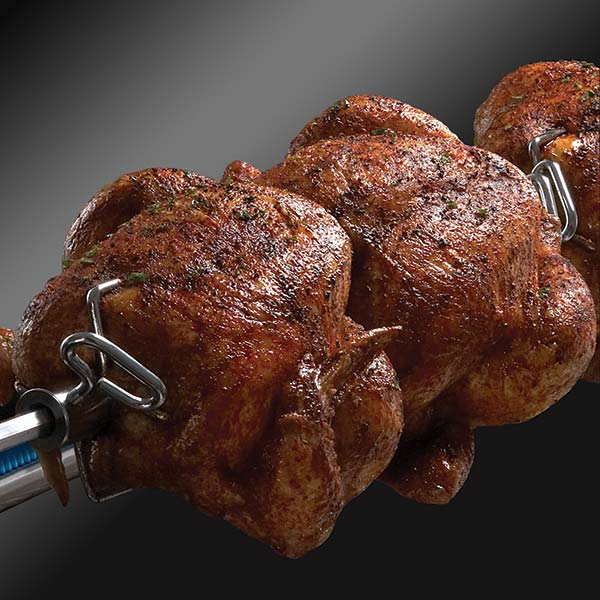 PERFORMANCE GRILL FEATURES
Every Broil King is built with performance features that deliver unparalleled cooking versatility.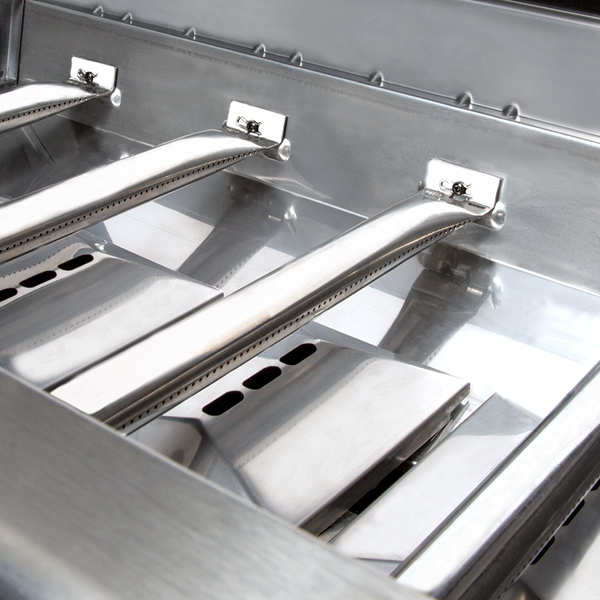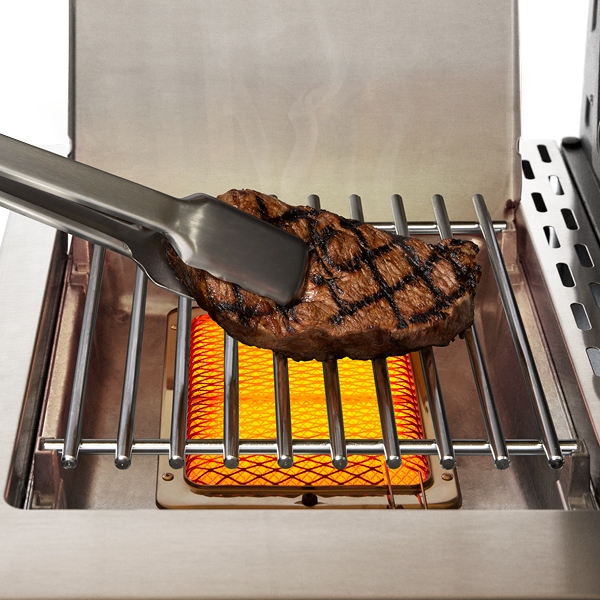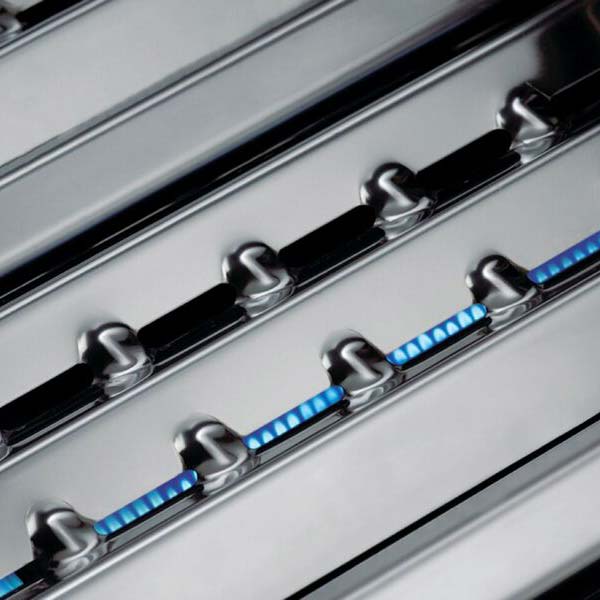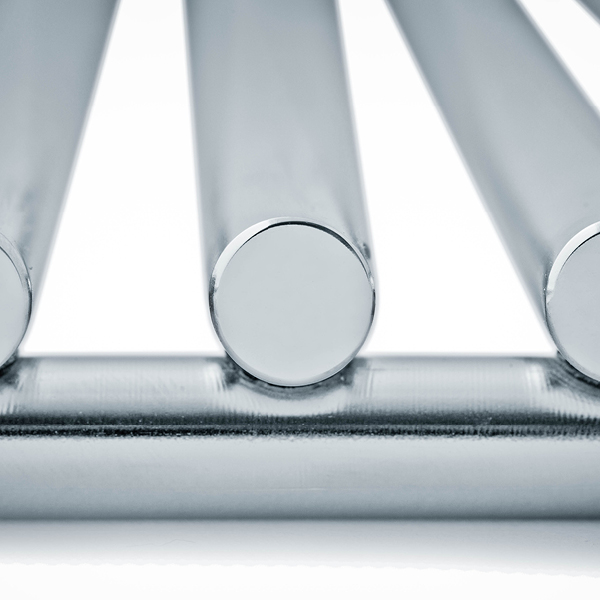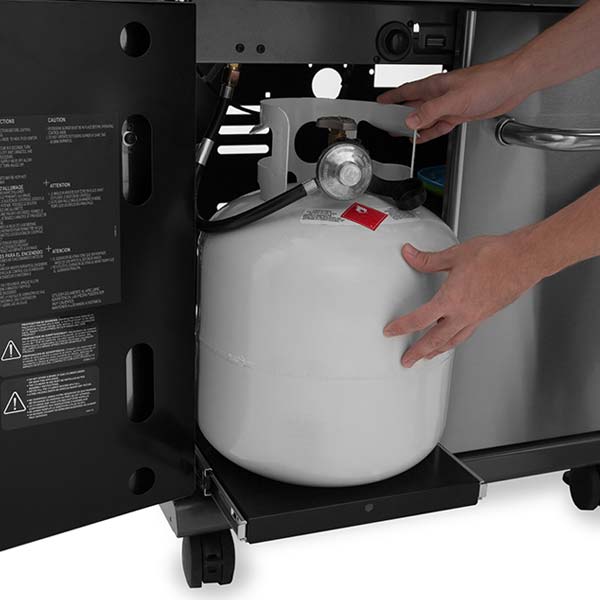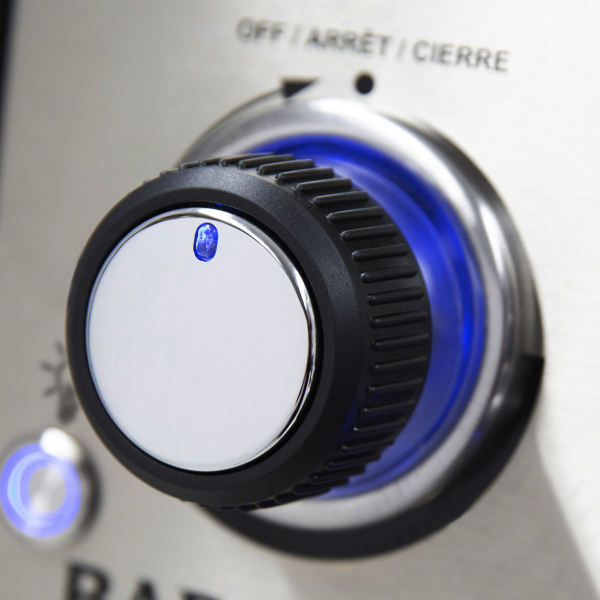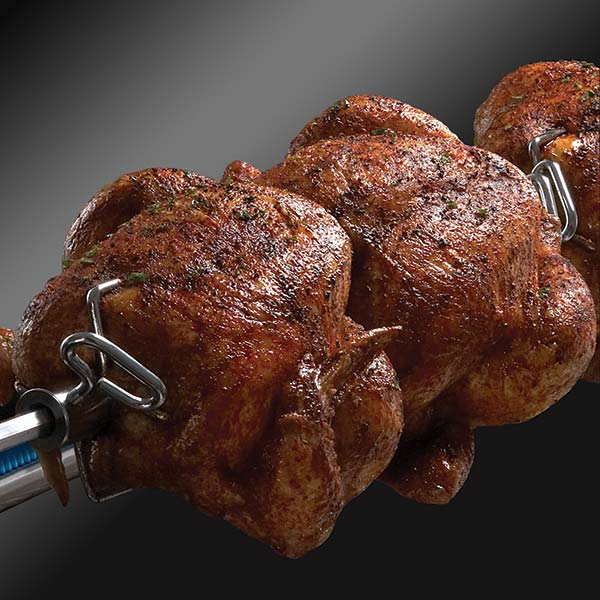 IDEAS TO GET YOU STARTED.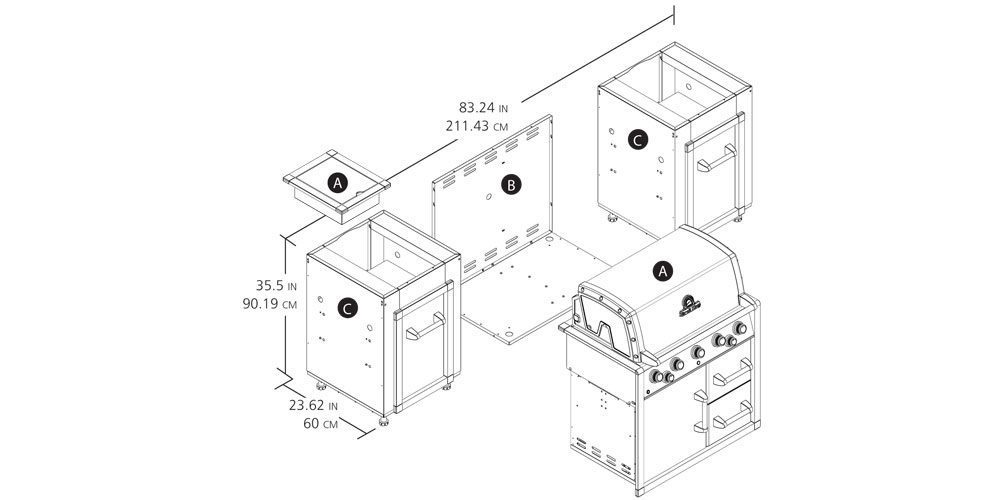 Rated

4

out of

5
by
Nizam
from
Solid Build and Fab Rotisserie Burner
I got the Regal Broil King Regal XLS in March. All parts are solid and heavy. The double hood feature is what we needed. Use both sides when having people over or the small one for just burgers or steaks for the four of us. Stainless grills solid and I recommend this option for the bigger portion of the grill and the cast iron ones for the smaller hood side as a true searing zone for steaks and chicken. Awesome grilling marks. I've added pictures of the rotisserie in use. Best prime rib roast and chicken ever. The rotisserie burner looks like a fireplace in action. Cool. No regrets and the unit looks great. Last point: buy the BK cover. It is not thin but heavy fabric that looks like it will last a long time.
Date published: 2019-10-25
Rated

5

out of

5
by
Griller69
from
Very high quality grill
Purchased Regal XLS several months ago. I am 69 years old and have had numerous grills including high end Weber Genesis series grills and Char broil Commercial Tru-infared grills. Even though they were good grills, this Broil King is superior in both quality and performance. I love the idea of the split grill concept - just have to fire up the right side for just the wife and me. When family and friends over, there is plenty of room for everything I cook. I also love the included rotisserie and rear burner. The back-lit control knobs are both functional and impressive at night. Grill heats up very quickly and even heat is maintained over entire grill surface. The stainless steel cooking grates are so heavy that they should never warp no matter how high the heat. Just cannot say enough good about this grill!!! By the way, set up on this grill is as easy as it gets - open box, affix casters, turn grill upright, unpack parts packed inside, affix side shelf and side burner, install grates, and done!
Date published: 2017-09-17
Rated

5

out of

5
by
JMEGrillMaster
from
Last BBQ Ill ever need!
Purchased the Regal XLPro last year and have never regretted it! Previous BBQ was a Weber that lasted a long time! I'm predicting this Broilking will out last the last one! The dual lids are ideal form smaller sessions with the smaller cooking surface! The rotisserie burner is fantastic for perfect roasting every time! It's a topic of conversation every time we host a BBQ!
Date published: 2020-10-04
Rated

5

out of

5
by
Huzo
from
FANTASTIC BBQ
Great even cooking i smoked a brisket on mine for 14 hrs low and slow it kept a steady 225 used my broil king thermometer to monitor the cooking nice heavy build very happy with it.
Date published: 2022-02-01
Rated

1

out of

5
by
AZ Guy
from
USELESS...
Bought the 2018 version of this grill. HUGE waste of money. Originally, unusable ...with temperature range of 500+ to 700+ ONLY. Came without gas flow control (other than burner dials) and way too hot to use. Had to pay to get flow control added, which made it usable...but even then low heat is more like medium heat. Then the main thermometer quit working...and the whole thermometer housing fell off (perhaps due to the excessive heat). Looks nice, but that is it.
Date published: 2023-01-17
Rated

5

out of

5
by
Erick
from
I have a dream
It was my pride and joy to host family and friends this round. It was my turn. I've been filled with anticipation, preparing and visualizing every detail. Food grilled aromas, drinks clinking, tunes and laughter sounding, and all filling our relaxing outdoor courtyard. And the centerpiece of it all, my Broil King XLS Pro, an instrument of perfection, expertly slow roasting a complex banquet for my valued guests. And there I stood master of ceremony, at the helm of aperfectly orchestrated feast. I face the sun, with eyes closed, soaking in all the warm glory.. and .. and.. then I hear a scream of "Fire!" and I'm abruptly startled by some kid spraying the garden hose in my direction. I turn to see my no-name knock off BBQ a flame and it's contents washed away with my perfect dream. But I hope someday to operate my dream BBQ.
Date published: 2019-10-24
Rated

5

out of

5
by
Anonymous
from
Dream BBQ
I bought this a few months ago and was impressed with how well it was made. I love the features and thought the two different cooking spaces would be to much... but makes it very easy if I am BBQing for one or for the larger area for the family. Or cooking two things at different temperatures.
Date published: 2021-06-08
Rated

5

out of

5
by
Billbb
from
Top quality
I have enjoyed my Regal for over 4 seasons. Have bbq'd a lot of feasts. Still cleans up like brand new.
Date published: 2019-10-23
CHECK OUT OTHER GRILLS IN THIS SERIES.