REGAL™ 420 PRO
956214 LP / 956217 NG
The Regal™ 420 Pro features 695 sq. in. total cooking space including porcelain coated warming rack, solid 9mm stainless steel cooking grids, stainless steel Flav-R-Wave™ cooking system, 4 stainless steel Dual-Tube™ burners, stainless steel side shelves, an enclosed cabinet base and built-in control knob lights.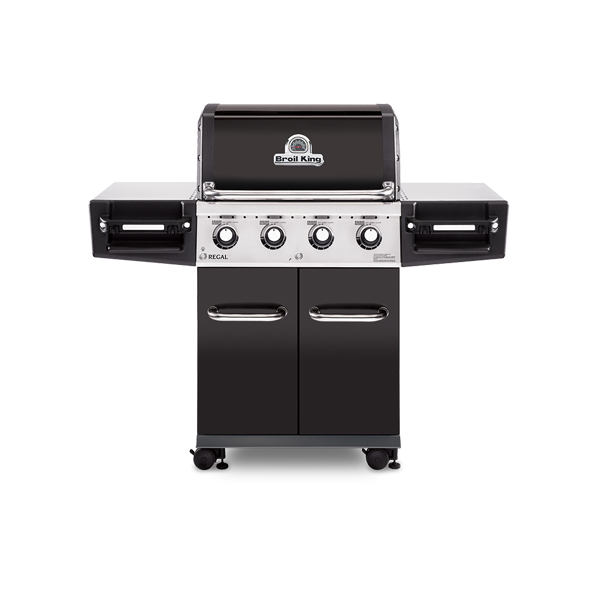 50,000 BTU
Main Burner Output
500 sq. in.
Primary Cooking Space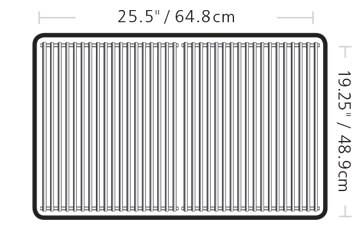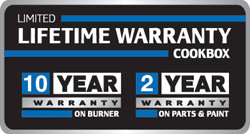 PERFORMANCE GRILL FEATURES.
Every Broil King is built with performance features that deliver unparalleled cooking versatility.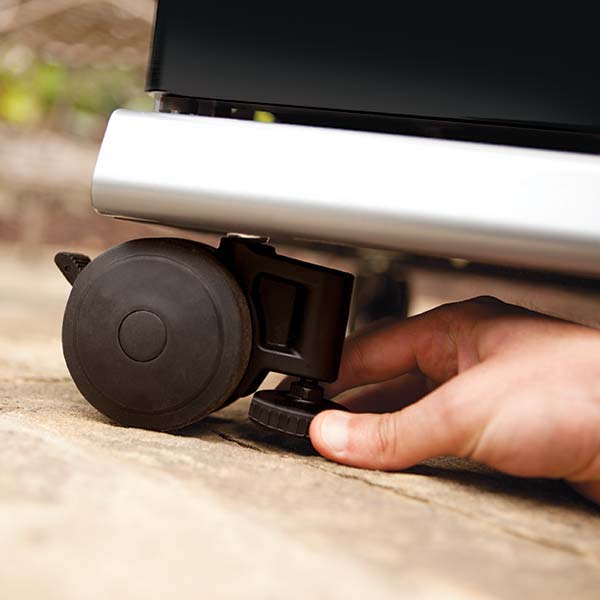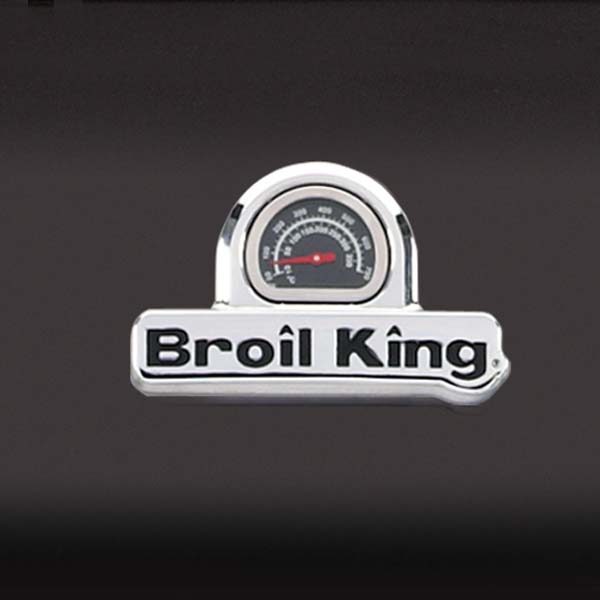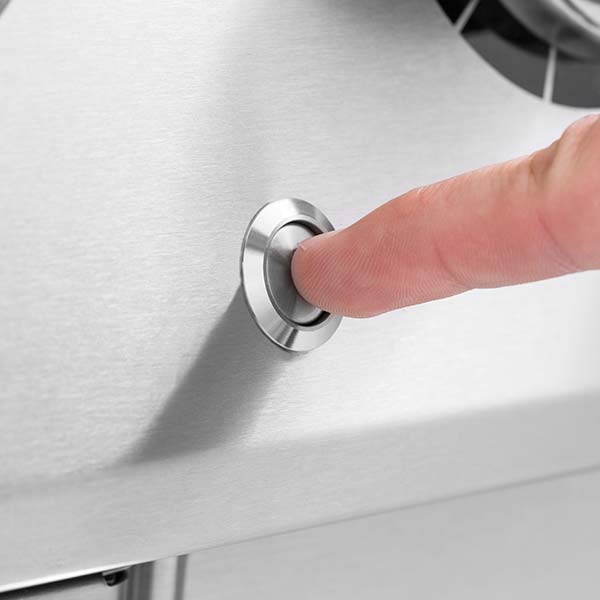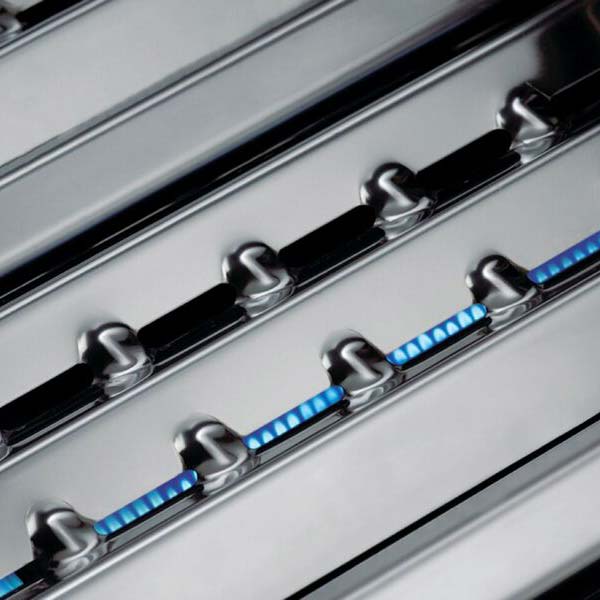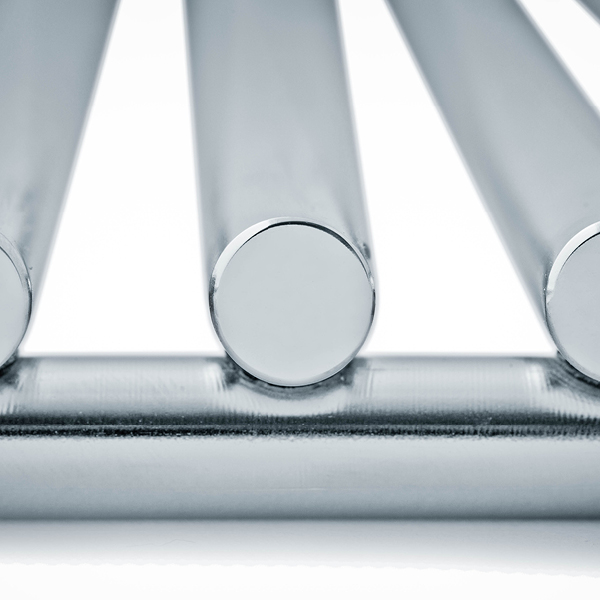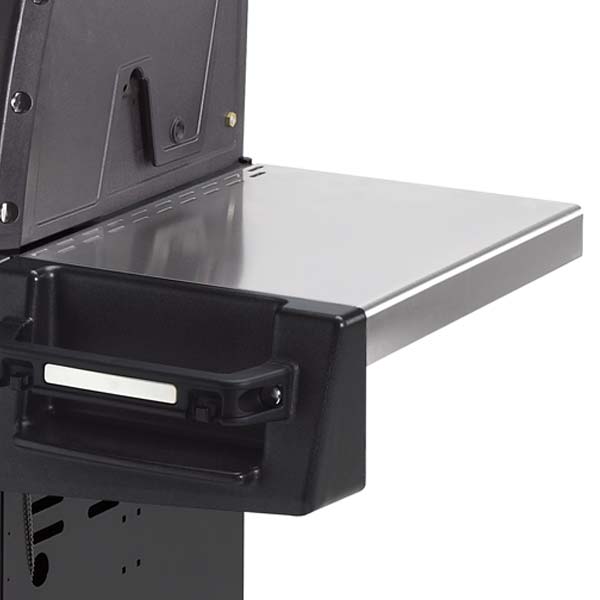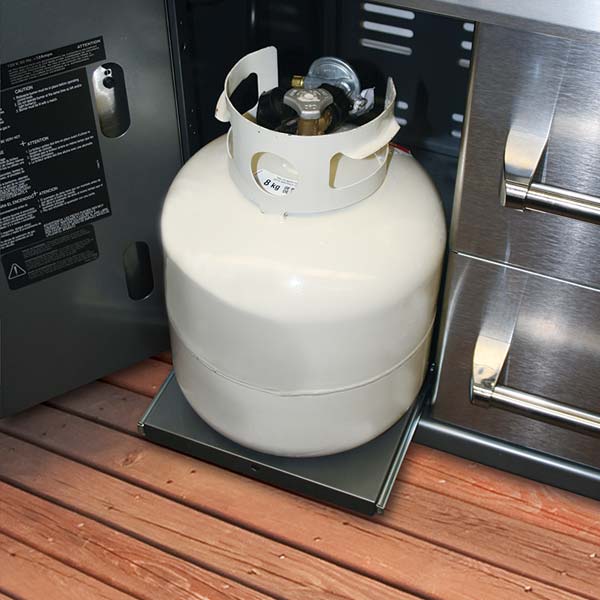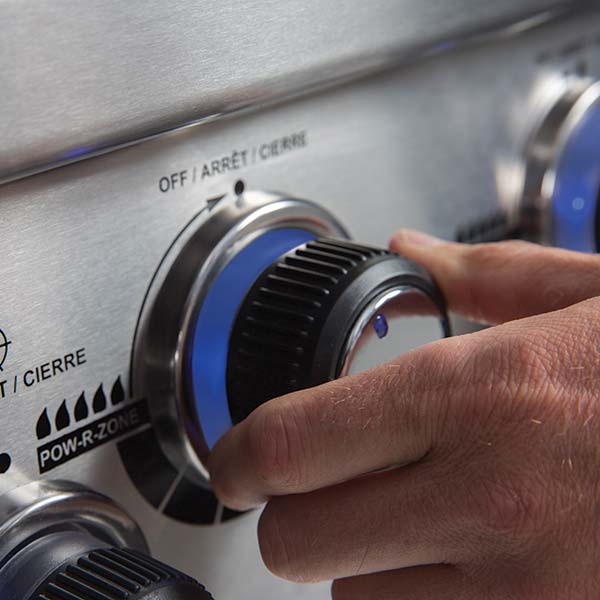 PERFORMANCE GRILL FEATURES
Every Broil King is built with performance features that deliver unparalleled cooking versatility.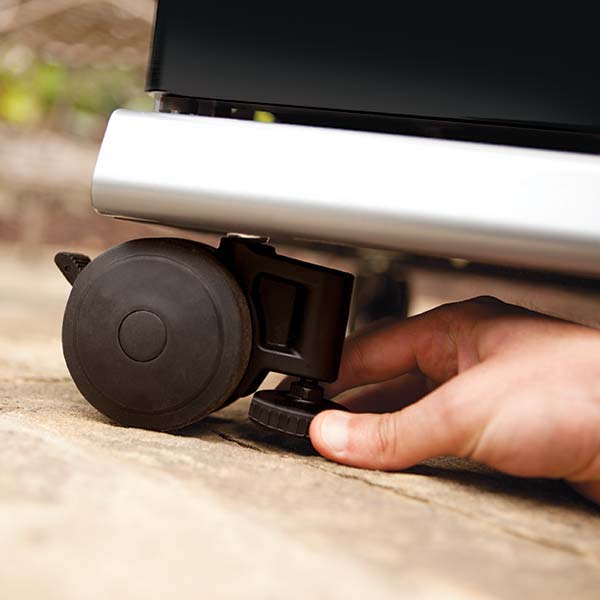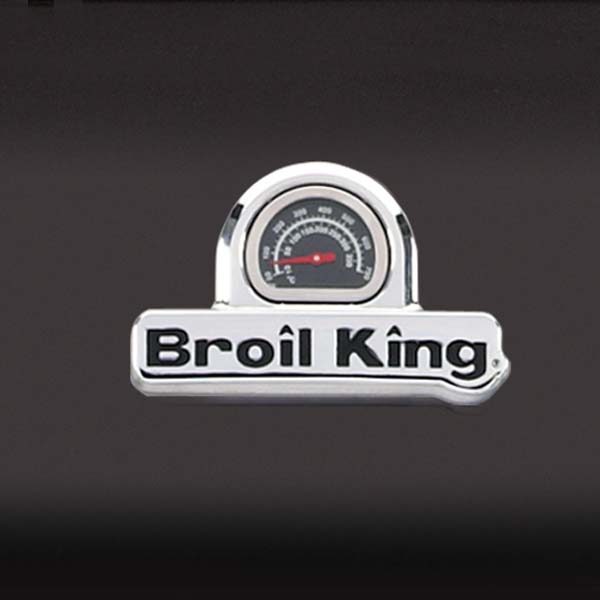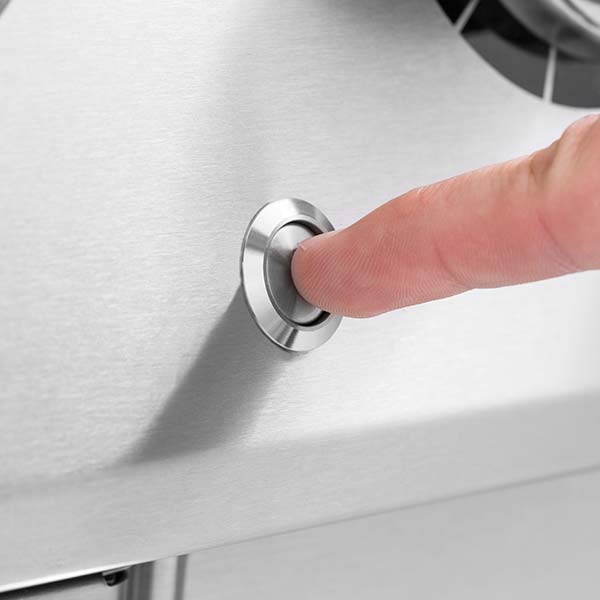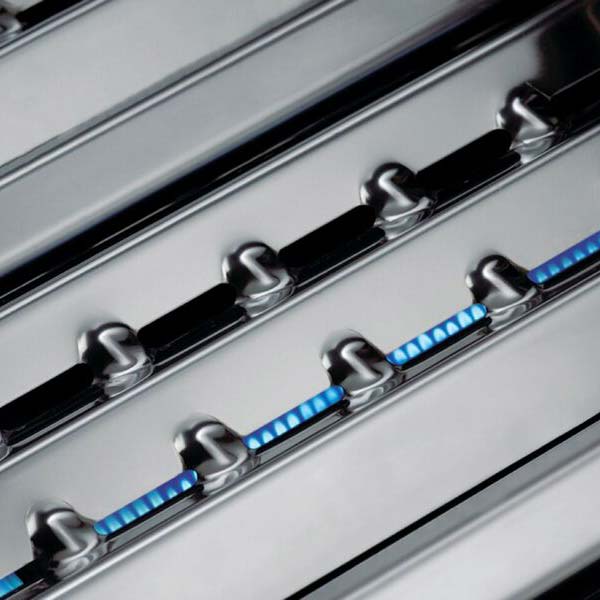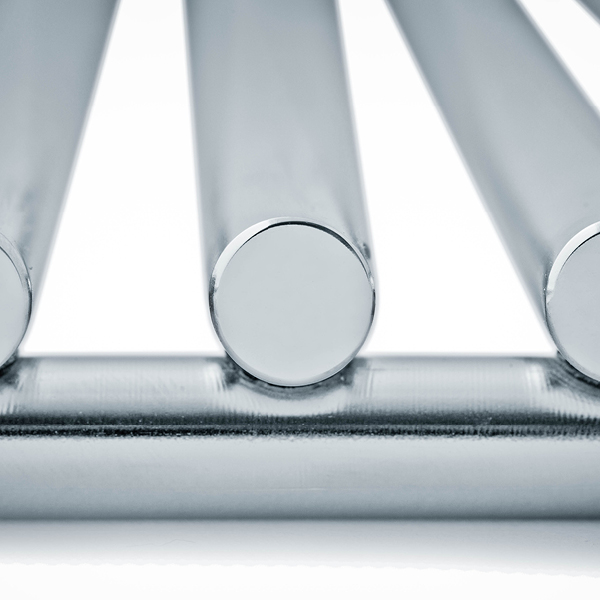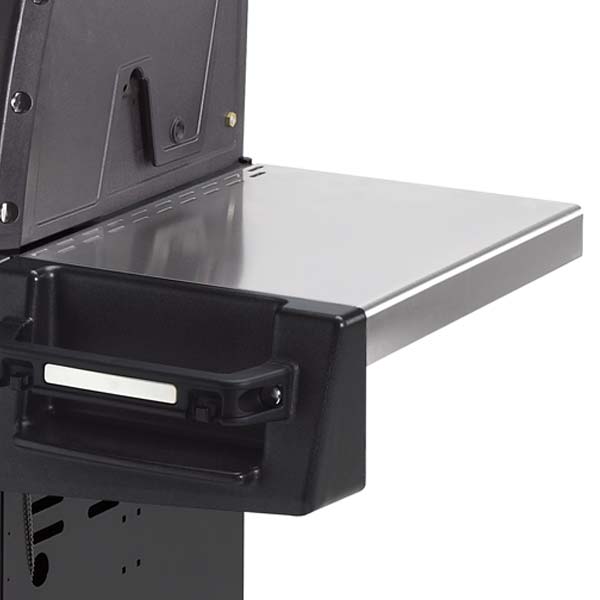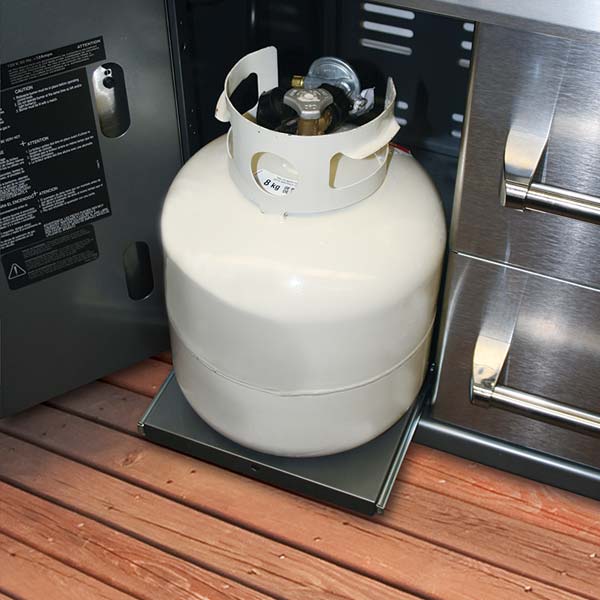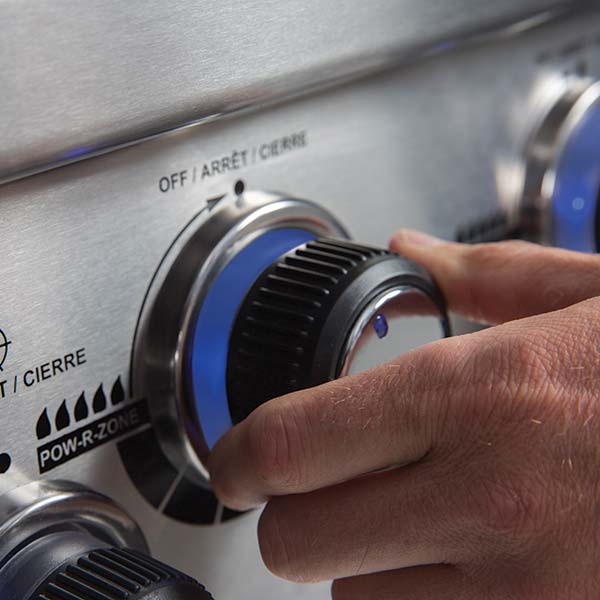 IDEAS TO GET YOU STARTED.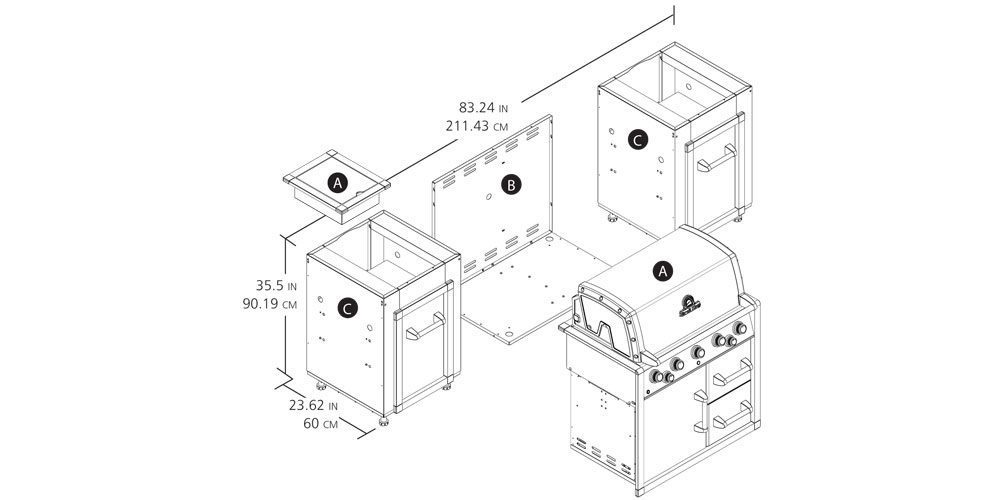 Rated

5

out of

5
by
dcking44
from
Amazing BBQ
We've had this BBQ fro about a month now and we couldn't be happier. We have a lot of the accessories. The stainless steel burners/grills/outer frame is great in this area where moisture from the ocean has often caused rust damage quickly to other BBQs we had that were basic metal, even if covered. It starts quickly every time. The accessories are all very high quality and all stainless steel as well. The rotisserie works great! We've used it almost everyday. Very easy to clean. Adjusting the heat takes a little practice to get it just right, but once you have it figured out it will cook food perfectly each time. Very happy with the BBQ!
Date published: 2014-08-12
Rated

5

out of

5
by
wndsrdn
from
Huge upgrade
Picked up the Regal 590 Pro at my local Lowes here in Windsor. Was time for a new grill. Had a Broil King Sovereign with a super8 burner and cast iron grills. Loved it, was my first Broil King. Having such a good experience with the old one made it very easy to choose another Broil King. The 590 Pro is a whole lot bigger than I thought it was going to be when I got it home. But is a good fit sitting next o my smoker. It was very easy to assemble, instructions were easy to follow, did it over a two day period of 3-4 hours each day. Still getting use to the power of this thing, heats up very fast and stays hot. Very impressed with all the features. Love this grill.
Date published: 2017-05-03
Rated

5

out of

5
by
Bernie49
from
Great barbeque, well engineered
I've had this grill for 6 months now and it is great. First the quality of manufacture is very good and the stainless steel finish is very attractive. Second, it works really well. Having the five burners gives a lot of control over temperature and placement of food on the grill for direct or indirect cooking. It is also perfect for smoking because you can put a smoke box on just one burner and keep the temperature low. The only complaint I would have is that the assembly instructions were not the best, but overall I am very happy with this product. My previous 2001 vintage Regal grill is still going strong after 14 years (now at my son's place) and I expect this new one to last a very long time.
Date published: 2015-04-24
Rated

5

out of

5
by
ishepperd
from
Great grill that gets super hot
I had a Broil King Regal from 2004 - 2016 and was very satisfied with it. When it needed to be replaced I did the research and settled on another Regal; the S420 (propane). It gets really hot. 50,000BTU, which is hotter than a lot of its competitors. I didn't care about the side burners and the S420 omits them. I went with the stainless body and stainless grate just to try them. My previous B-K had cast iron grates. They are both good. The side shelves do not fold down like my previous Regal. But one side of the base provides storage which the previous Regal did not. Overall I'm very happy with the Regal line. For me it hits the sweet spot between features and price.
Date published: 2018-06-15
Rated

2

out of

5
by
Canada
from
Cooks Great, but has quality issues.
Not very happy!. My lid has been replaced 3 times and it still does not close properly, the adjustable leg bolts are rusting and one knob is off center. I heard a lot of good things about Broil King and wanted to buy North American, so we decided to spend a little more money and purchase this model. I have owned a number of less expensive foreign made BBQ's and none have had these issue.
Date published: 2014-07-22
Rated

4

out of

5
by
bwpbwpbwp
from
A Hot Time in the Backyard Tonight!
This is a great bbq. It heats up quickly, retains the heat through the cook, and comes loaded with some features, such as the rotisserie and rotisserie burner, that makes cooking on the grill a pleasure. If I could design the next Regal, the only two items I would like to see changed are: 1. find some way to reduce the flare ups (I find the Regal flares up far more than my old bbq); 2. find a way to make the unit run cooler when the four burners are set to their lowest setting. I know it may seem odd to ask for a BBQ to run cooler; however, I find that even when all the burners are set to low, the internal temperature runs above 400 degrees. I've had to resort to using indirect heating far more than with my last bbq. I guess this is all part of learning to cook on a new grill.
Date published: 2014-07-02
Rated

5

out of

5
by
Chucker
from
Probably the best thing ever!
I bought this BBQ from Lowes 4 days ago and I have to say that I could not be happier! This thing is amazing! The quality, the look, the features....everything about this BBQ is fantastic and the feeling I get when taking the premium Broil King cover off....makes a grown man want to cry. I might love this grill more then my kids!
Date published: 2016-03-21
Rated

4

out of

5
by
RandL
from
Room for improvement
Something like a BBQ I like to use for awhile before rating it. Bought in June. I had a question just after assembling. Broil King customer service full marks for immediate reply. Assembly instructions were quite good, but some diagrams could do with clarification. Screws and stove bolts drive well giving a solid feel during assembly. Very sturdy when finished. Controls operate smoothly. Heats up very quickly. Heat distribution is very good over the entire cooking area. Grease keeps pooling inside the cabinet, streams down the left side panel and the outside of the left door. Grease tray seems well positioned and is kept drained. Side burner doesn't ignite. I consider these minor adjustments to be made. If I can correct them I'll give this grill a 5 *.
Date published: 2014-09-11
CHECK OUT OTHER GRILLS IN THIS SERIES.