SIGNET™ 390
946884 LP / 946887 NG
The Signet™ 390 features 635 sq. in. total cooking space including a porcelain coated warming rack, reversible heavy-duty cast iron cooking grids, stainless steel Flav-R-Wave™ cooking system, 3 stainless steel Dual-Tube™ burners, and stainless steel drop-down side shelves and enclosed cabinet base.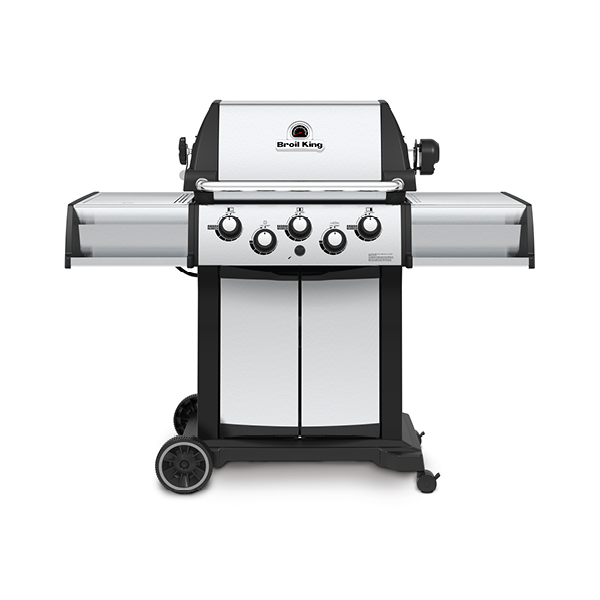 40,000 BTU
Main Burner Output
15,000 BTU
Rotisserie Burner
400 sq. in.
Primary Cooking Space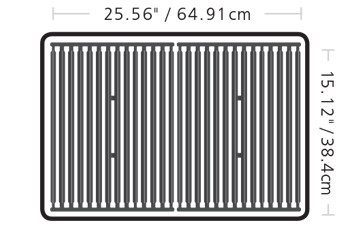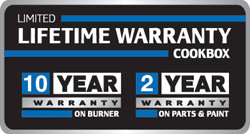 PERFORMANCE GRILL FEATURES.
Every Broil King is built with performance features that deliver unparalleled cooking versatility.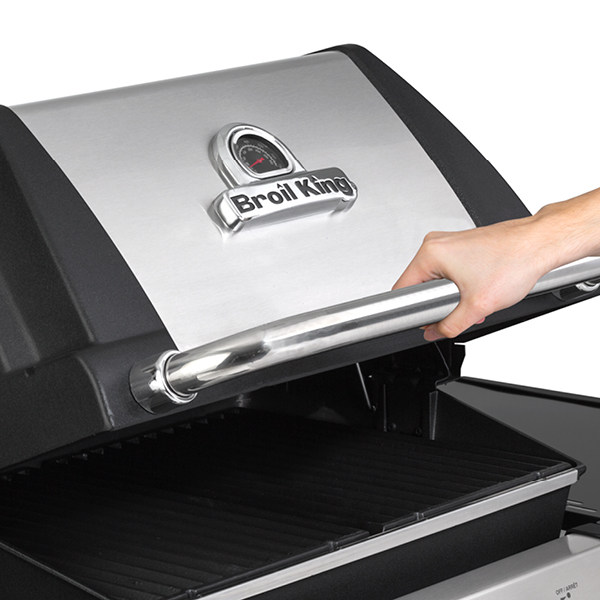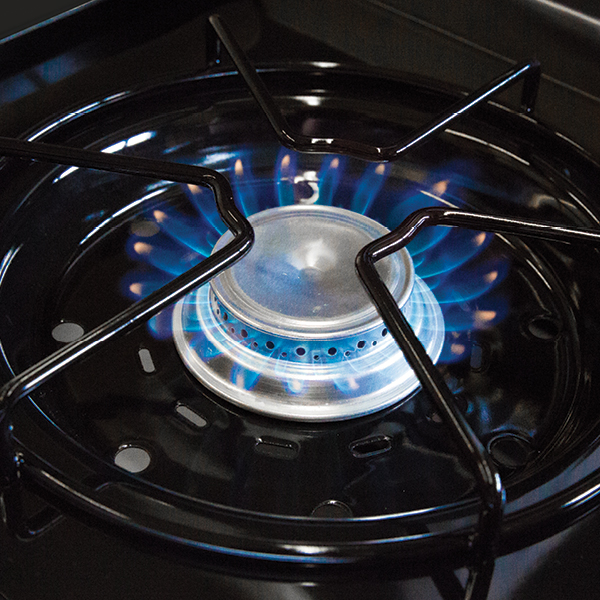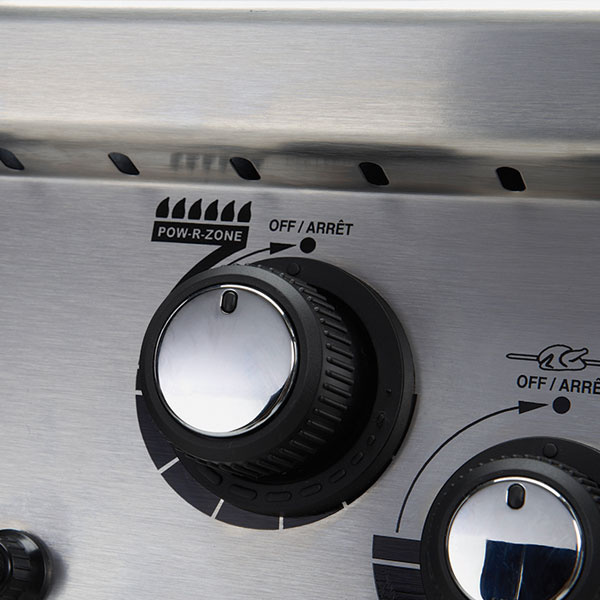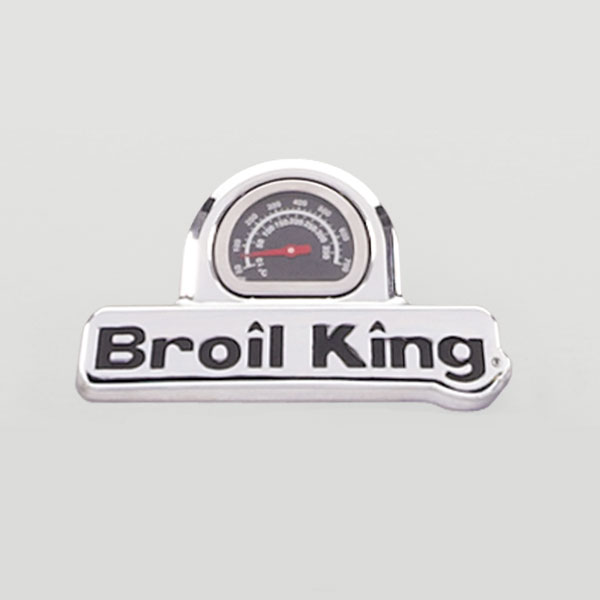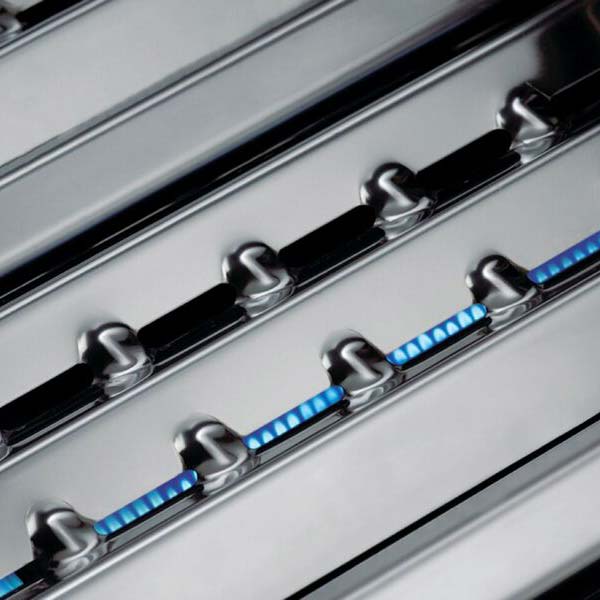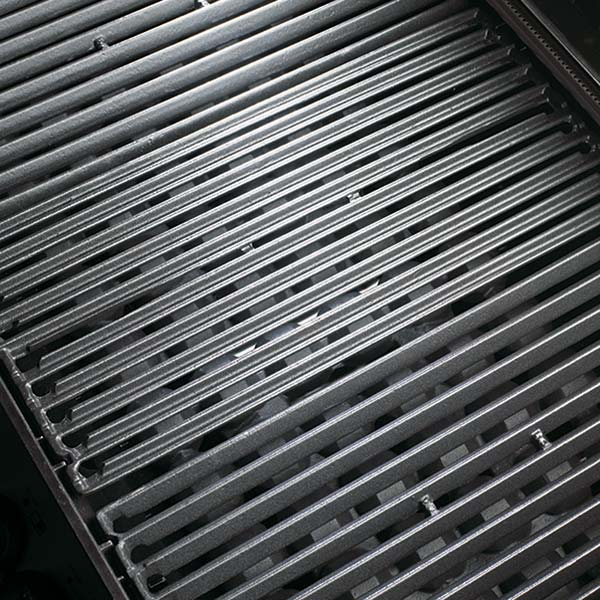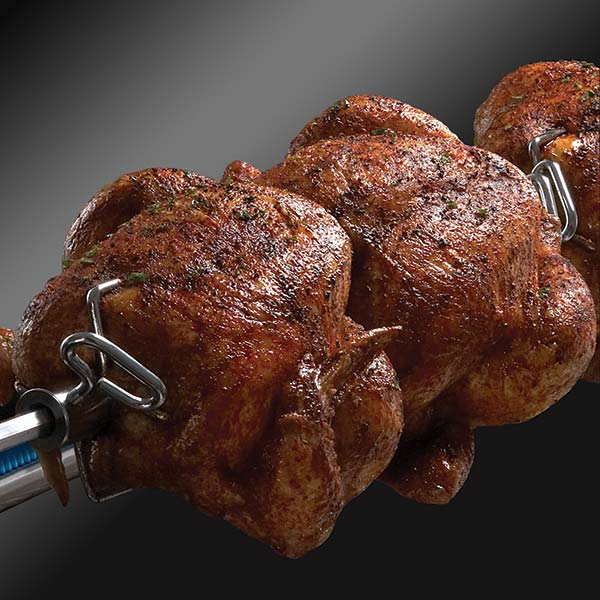 PERFORMANCE GRILL FEATURES
Every Broil King is built with performance features that deliver unparalleled cooking versatility.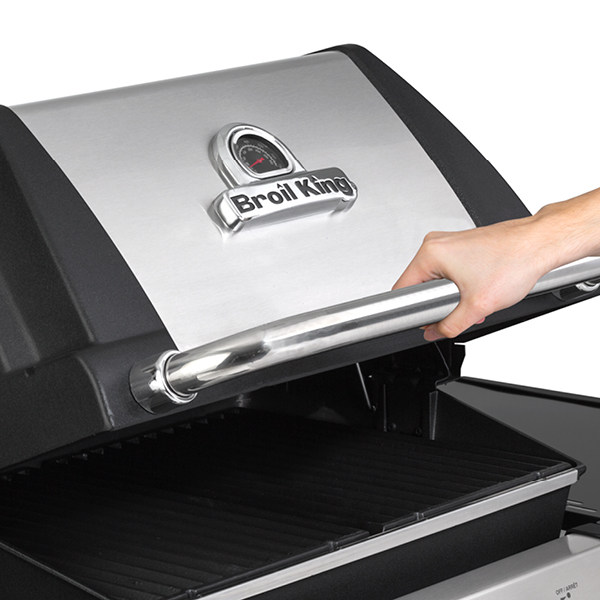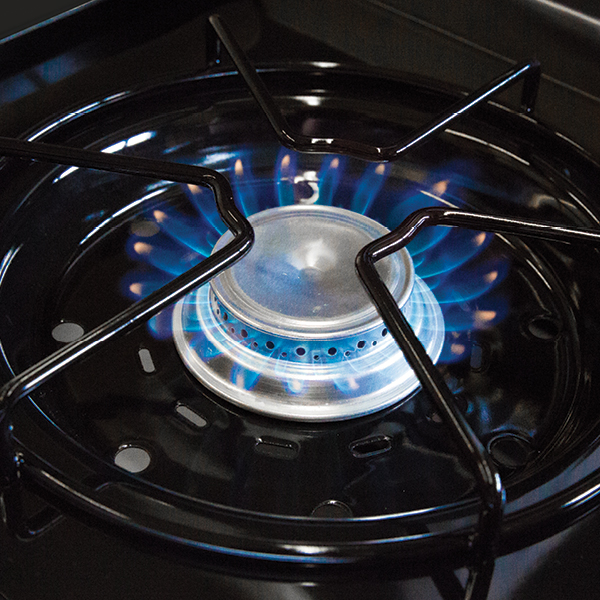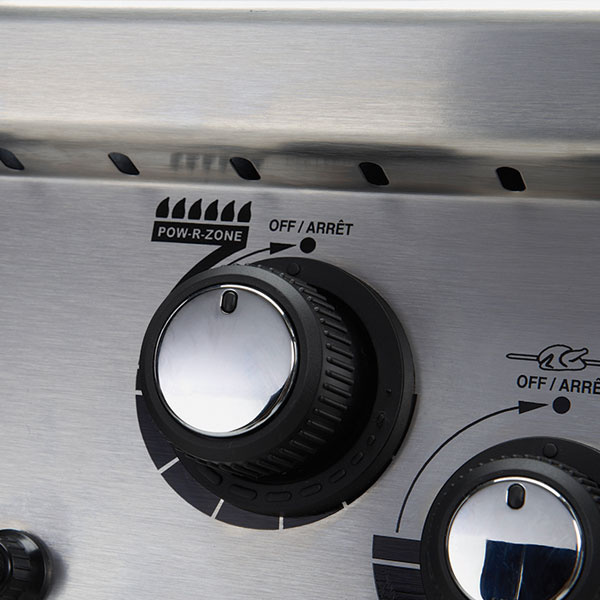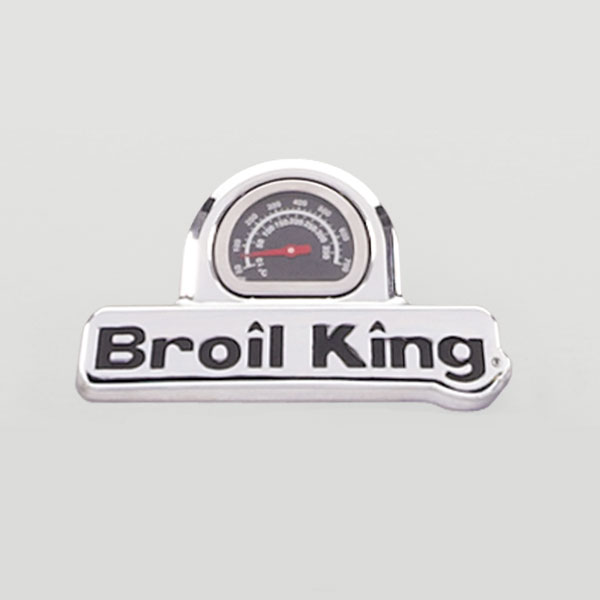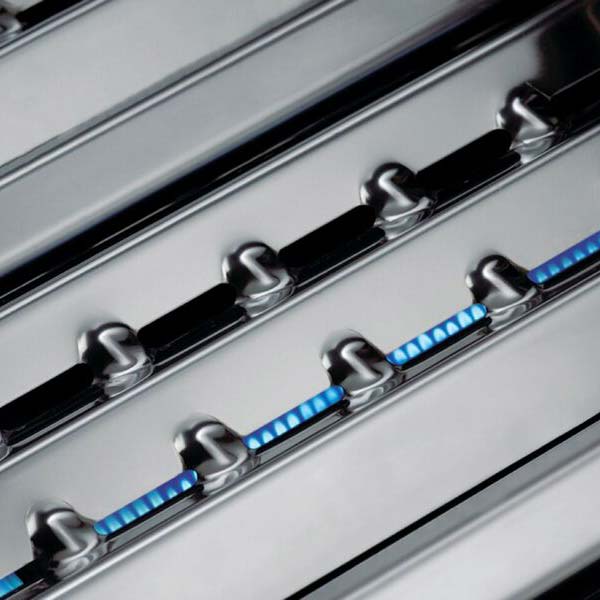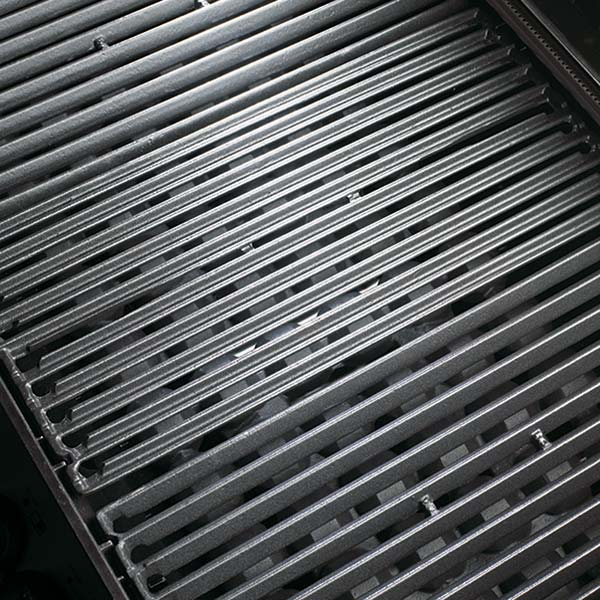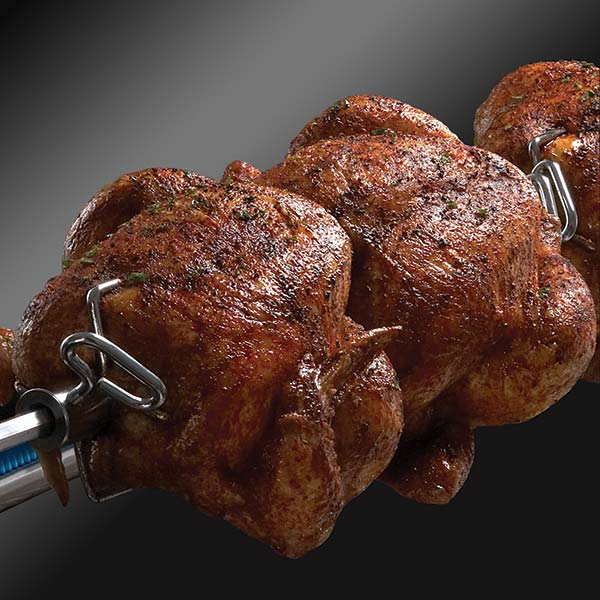 IDEAS TO GET YOU STARTED.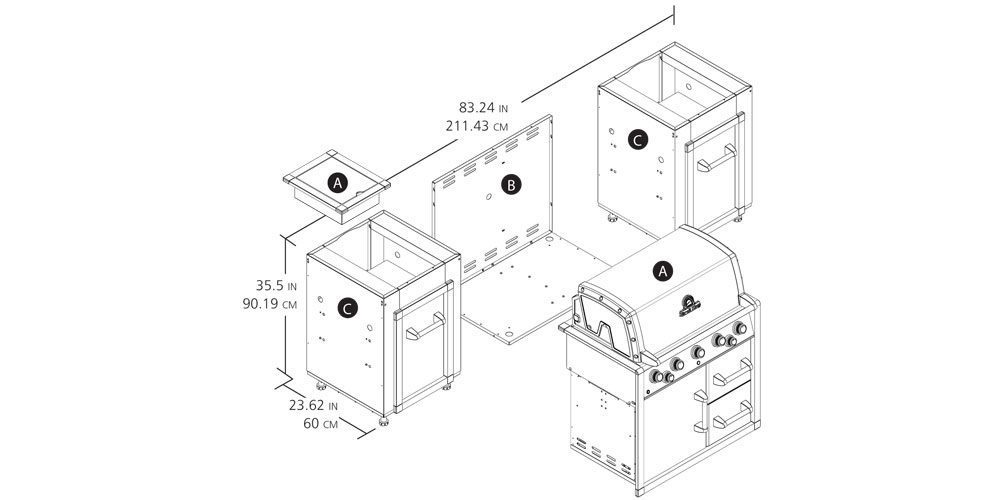 Rated

5

out of

5
by
Steve77
from
Best Rotisserie Roast Ever!
This is my second Broil King. I had the old one ten years and wanted a natural gas grill now that I am retired and moved south to a friendlier BBQ climate. I bought a blade roast and followed the booklet's recipe for prime rib on the rotisserie. Stuffed the roast with slivered garlic cloves, covered it with dijon mustard and sprinkled it with thyme and black pepper. Put it all on the spit and using the back rotisserie burner, cooked it on medium several hours to 140F/60/C (Med. Rare) over a drip pan of water and red wine. Finished it the last 15 Minutes with BBQ sauce. Let it stand 20 minutes.... Best roast ever, moist and great BBQ flavour. Steve
Date published: 2014-06-07
Rated

5

out of

5
by
sy2767
from
Fantastic grill !!
I purchased the Briol King Signet 90 to replace my old grill that I purchased from a box store, I had a Broil King grill in the past so I thought I would give them another try. Assembly was very easy and fast, the grill is sturdy and very well built! I have the NG model and it heats up in just minutes and the flavour of the food grilled on it is second to none! I had myself convinced I couldn't grill savoury steaks while using my previous grill but now I know after using my Broil King that it was my old grill and not me!! I highly recommend this grill to anyone, spend the few extra dollars and buy yourself a premium product like this, I am sure you will enjoy it for many years.
Date published: 2015-05-18
Rated

4

out of

5
by
Lourand
from
Grills
I like that you can turn the grills over for different types of food. The one thing that I feel is a real disaster are the utensil holder hooks they are very poorly designed in such that the utensils never stay on the hooks or they don't fit on the hooks, this was an area that a lot of thought never went into and also there are only 2 on each side but yet every set of tools I have or even looked at comes with 6 utensils so you have to put them all under the barbecue. This is my only regret to purchasing the Broil King. Love the cover it is durable and heavy so with winds and rain hitting it, it stays on.
Date published: 2015-08-07
Rated

5

out of

5
by
Sammy
from
The Best!!!!
I confess I did buy this grill from scratch n dent, however, a great buy it turned out to be. I love this grill. The thermometer is really accurate and the grill heats up quickly and evenly, the controls are simple to use. Truly a great grill.
Date published: 2014-05-28
Rated

1

out of

5
by
Bobbird
from
Worst grill ever
I have had this grill forabout 2 and one half years. You have so far replaced the casing,the top,the grills,the burners, the back burner etc.You have also replaced thetop. You do warranty these items and that is good because the price of this grill would be over $1000 or more by now. Yesterday,I went to change the drip pan underneath the grill and it just fell apart in my hane. Rusted right through the middle. I am now forced to go looking for a replacement grease catcher and hope it owrks. I have brand new burners from you in my garage because I cannot get the old burners out to put in new ones. I think this is a very poor product. Service is great,product is lousy
Date published: 2019-04-13
Rated

5

out of

5
by
CJ48
from
Great BBQ
Have been using this grill for more than years now and have literally beat the heck out of it and still works well. It was only covered for the first year and then I couldn't be bothered taking it off and most times I'd be too drunk to remember to put it back on. I think it flew away in a thunderstorm one night. Anyhow, I have the same burners and flavour bars from when I purchased it. Cleaned them a couple of times when you develop hot spots etc... The warming rack takes a heck of a beating too with me throwing cast iron pans on there for cooking veggies or potatoes or whatever the wife's been nagging me to cook. One upgrade I did buy was the stainless steel cooking grill, well worth it - but my neighbour stole mine so I had to buy another one. Anyway, this is one heck of a bbq - paid ~ $700 for it. Have had it for ~ 7 Years = $100 a year ~ < $10.00 a month and I still have the same battery in the ignition which still works for both the grill and side burner. It's been a great tool and companion. Wish it came with a built in beer opener though.
Date published: 2018-01-22
Rated

5

out of

5
by
jackiewacky
from
Fantastic
bought the signet 90 yesterday and his is my 1st gas BBQ we have always used charcoal, but decided it was time to give gas ago after much looking around and reading reviews this was the one for us, and can say I'm not disappointed used it yesterday for burgers,sausage and fish, and then today used the rotisserie for 2 chickens with roast potatoes and veg in the bottom. we are very glad we bought this and can't wait to cook more on it my new kitchen is now outdoors.....
Date published: 2014-07-03
Rated

1

out of

5
by
Daveyearroundweeklyuser
from
THE GRILL RUSTS
The grill is cast iron and rusts quickly, and the spark ground also rusts so you have to light the BBQ manually The box and body of the BBQ is fine and the upper grilling or warming grill is fine and the burners are fine.. I purchased replacement grills for 75 dollars after tax, and I am looking at fixing the sparking unit.
Date published: 2016-01-27
CHECK OUT OTHER GRILLS IN THIS SERIES.