SIGNET™ 320
946854 LP / 946857 NG
Signet™ 320 features 635 sq. in. total cooking space including porcelain coated warming rack, heavy-duty cast iron cooking grids, stainless steel Flav-R-Wave™ cooking system, 3 stainless steel Dual-Tube™ burners, stainless steel drop-down side shelves and an enclosed cabinet base.
40,000 BTU
MAIN BURNER OUTPUT
400 SQ. IN.
PRIMARY COOKING SPACE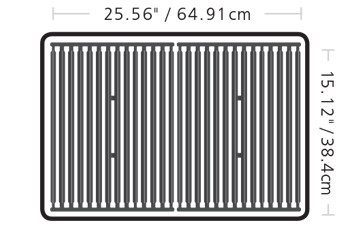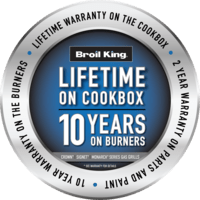 PERFORMANCE GRILL FEATURES.
Every Broil King is built with performance features that deliver unparalleled cooking versatility.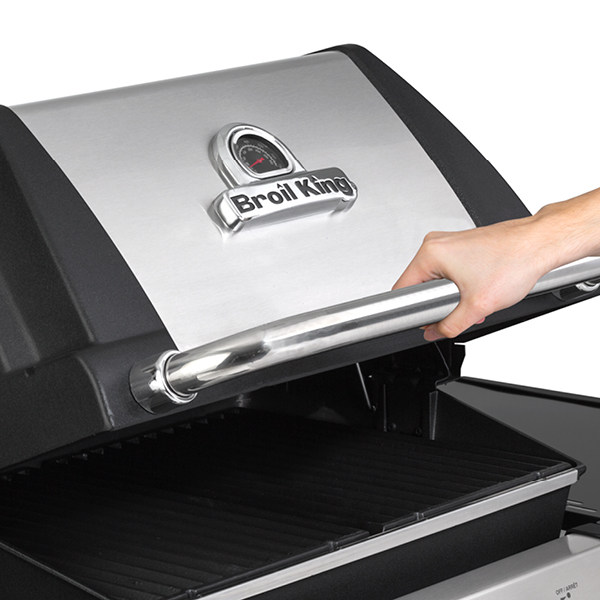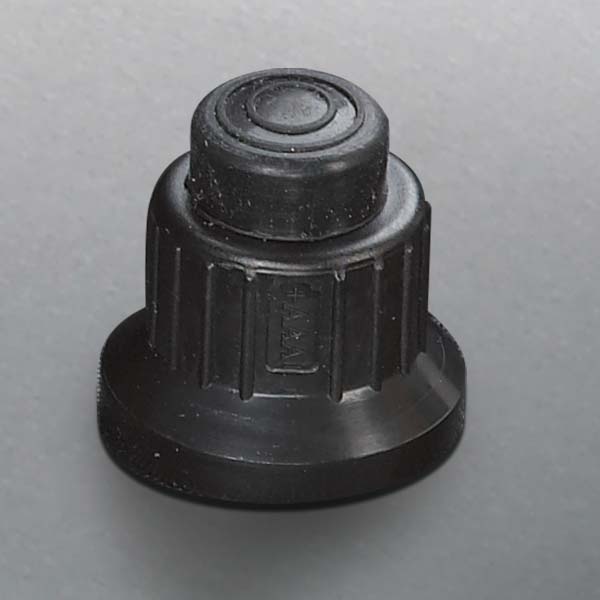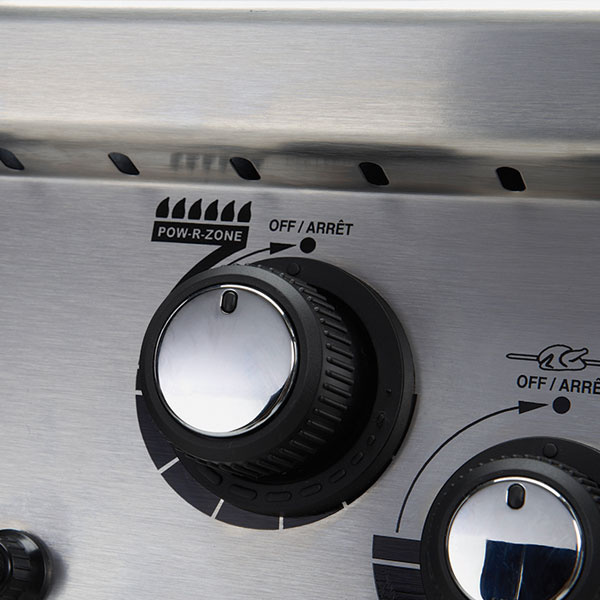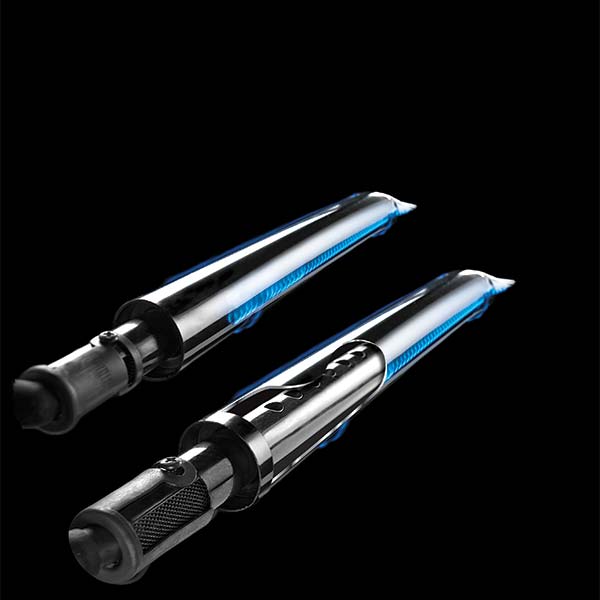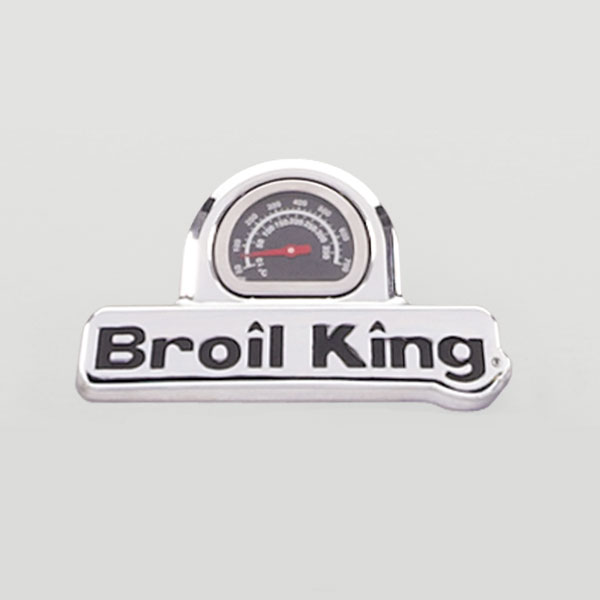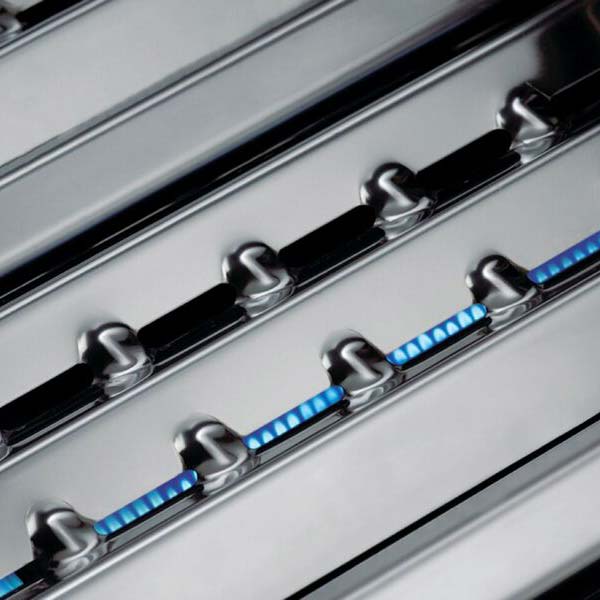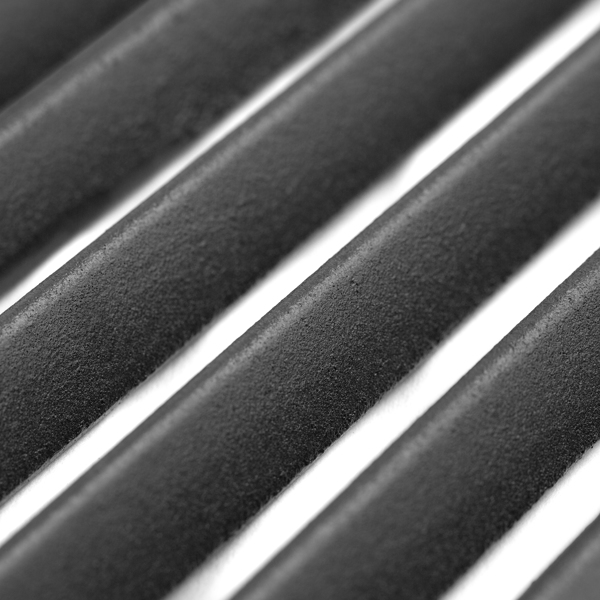 PERFORMANCE GRILL FEATURES
Every Broil King is built with performance features that deliver unparalleled cooking versatility.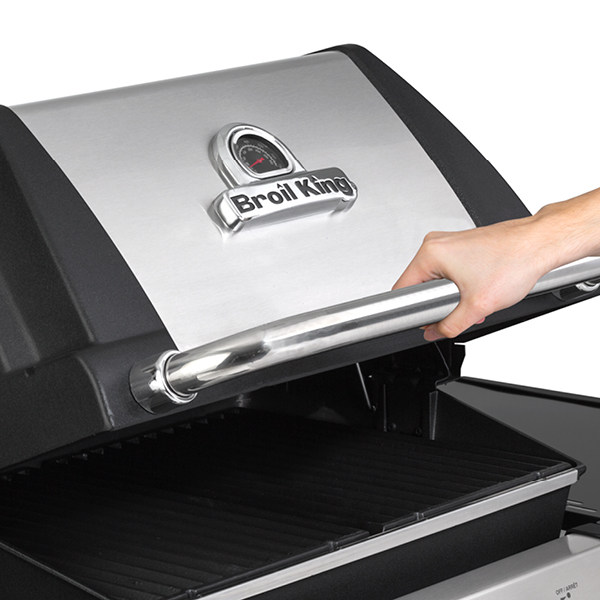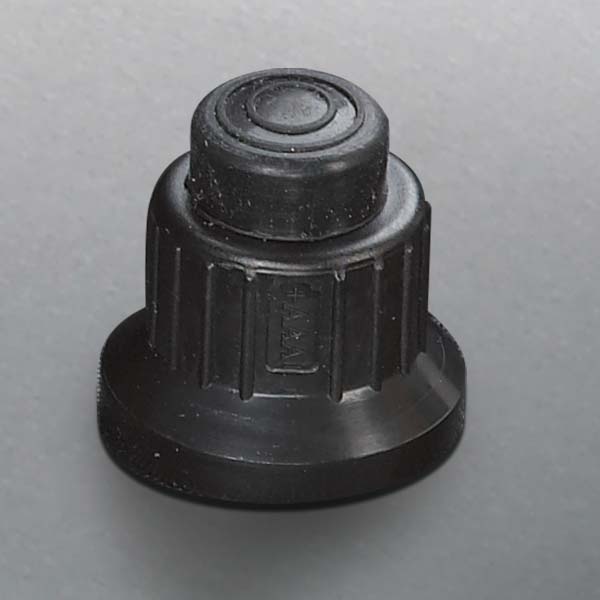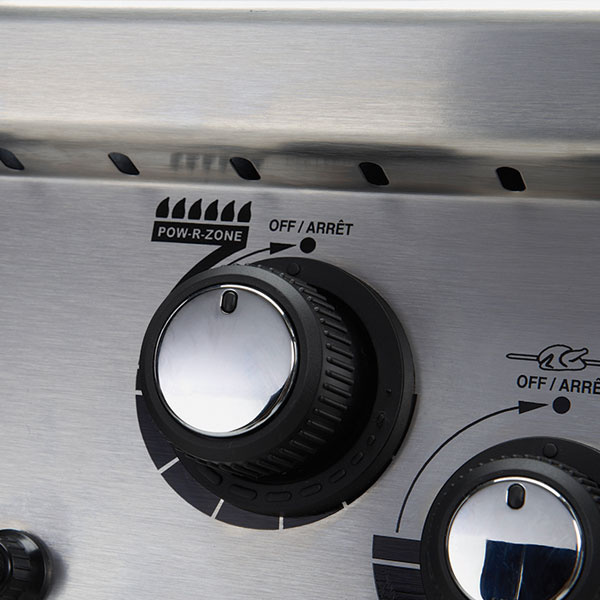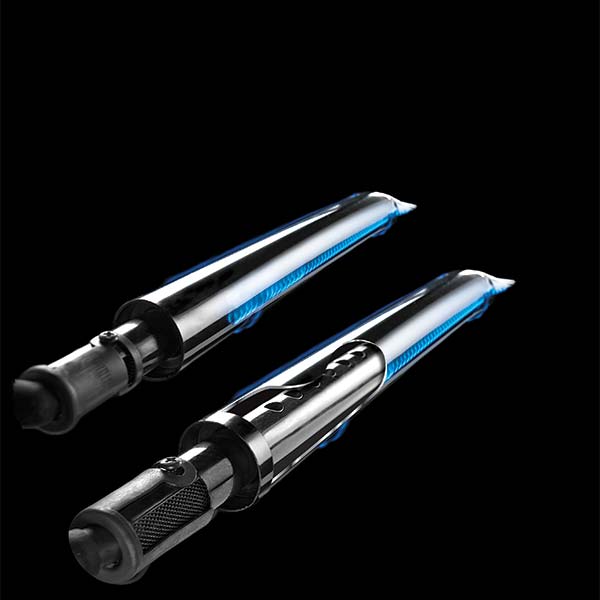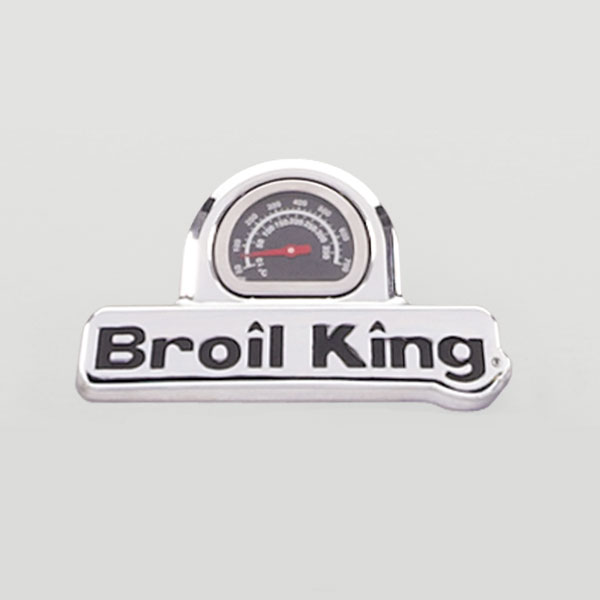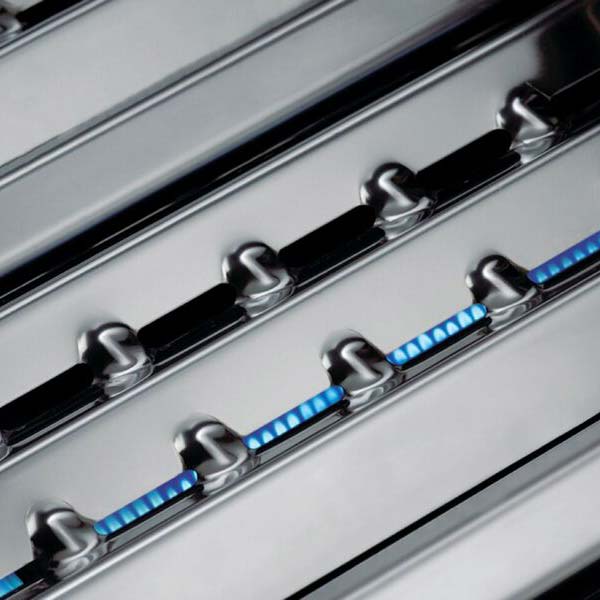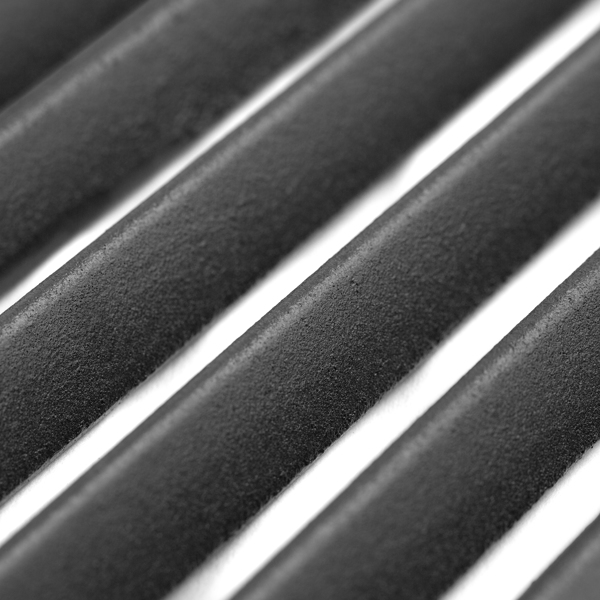 IDEAS TO GET YOU STARTED.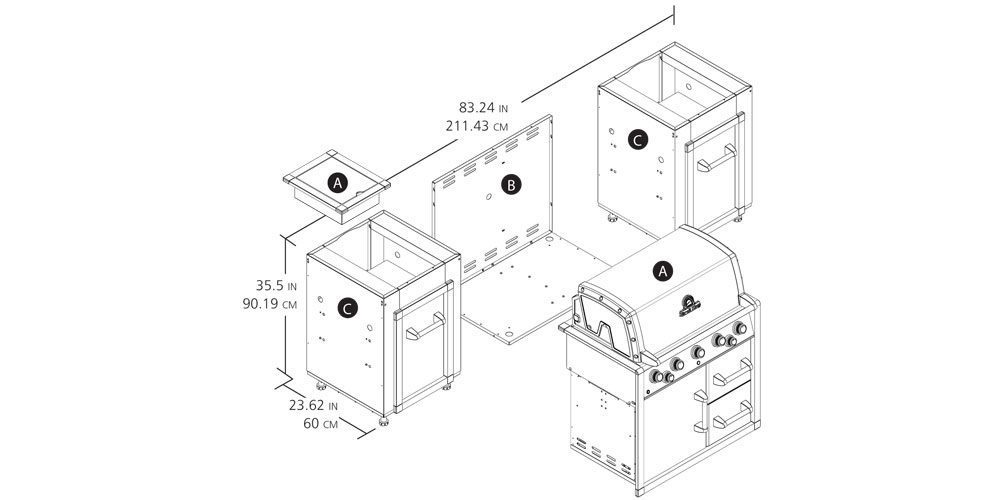 Rated

5

out of

5
by
Mark
from
Great Grill Great Price
I researched several different manufactures and settled on this one based on independent on-line reviews by subject matter experts. All of the reviews were accurate. This baby really does heat up quick and holds temperature. It has taken some time to get use to warming the grill up for low temperature items such as fish and chicken. The reversible grills work great and are very easy to keep clean. I followed Broil King's advice (yes I did read the instructions) and seasoned the cast iron grills. They work just like my cast iron kitchen cookware now! I had two minor blemish issues when I opened the original packaging. Broil King was prompt in addressing my concerns.
Date published: 2014-07-18
Rated

3

out of

5
by
X2freeride
from
Grest shell, but the insides rust!
My wife bought me this grill in late 2014, it truely was a great grill for the first two years, after that the grates cracked and broke, replaced twice. Then the inside components started to rust, and when I say rust I mean rust to the point they fell completely apart. The bolts that hold the burners in snapped off when I attempted remove them and won't come out even with an extractor. The outside of the grill is still in decent shape, so I was going to just replace all the parts, but it's not even possible now. I guess 3.5 years is the lifespan. Keep that in mind when purchasing. Mine was flgarage kept and cleaned after each use.
Date published: 2018-05-05
Rated

5

out of

5
by
Mystic
from
New grill owner review
I have been using this grill for a month and am very pleased with the cooking results especially for preparing steak and chicken. Have yet to use my grill basket for veggies but plan to experiment soon. Cast iron grill components are easy to keep clean and I routinely apply a bit of olive oil to prevent meats from sticking. Still trying to get used to the very high temperature readings on the thermometer while cooking with the burner controls turned down to the recommended setting. At present I rely on recommended cooking times as opposed to what the thermometer is registering. I will plan to contact customer service with a question in this regard.
Date published: 2015-05-11
Rated

5

out of

5
by
mjsparky363
from
Finally
Bought this grill to replace a Craftsman that was 10 years old. One of the primary reasons is it is made in NA. I loved how easy it was to put together and how sturdy it felt once assembled. I have assembled many grills for friends and family and most of them, at least in my opinion, needed "reinforcements"once done. I have now used it about 20 times and every meal has turned out great. I really like the 3 burner setup when I want to cook with indirect heat. It cleans up easy after each use. The fold down shelves are also a plus for storing the grill over in the corner of the deck. Other reasons for purchasing was the price and warranty. Thanks Broil King!
Date published: 2015-06-05
Rated

5

out of

5
by
joe_in_nova
from
Best Customer Service
First time home owner and a grill owner. After serching numerous grills online - cheap to expensive, decided on this based on the number of positive reviews online. Bought the grill from Lowes and they offered free assembly but told me it would take 2 to 3 days, so I just brought it home myself and did it myself. Everything went smoothly until the end when one of the shelves was cracked! Contacted the manufacturer and after couple of emails with pictures attached they sent a replacement part. Absolutely no hassle. What's even better is that they told me that the part would arrive in 2 weeks but it arrived just a few days later. I was very impressed. Love this grill and the company!
Date published: 2014-07-21
Rated

2

out of

5
by
butch
from
Very disappointed
Having lived in Waterloo for a number of years I was familiar with the manufacturer and favorably impressed with a previous purchase. I purchased this grill, a Signet 9865-54 in 2014 with high expectations. At first the grill performed as expected, good high heat, even grilling, etc. However very quickly I noticed parts rusting. The grills as you can see in the pictures were totally useless in less than two years, the heating rack is a rusted piece that I would no longer use. In addition when I returned to Lowes to purchase replacements, I found that they did not carry them. Very disappointed.
Date published: 2016-05-01
Rated

5

out of

5
by
California Canuck
from
My Second Broil King
This is my second Broil King. The first one I owned was a Sovereign purchased back in 1999. It was used an average of 2-3 times all year long. Even during the cold Canadian winters. I only changed the burners twice in 16 years. The fact that my first Broil King was so well built and lasted so long convinced me that there is no better BBQ for the consumer. Had it not been damaged during a cross country move, I am convinced I would have gotten 20 years out of it. However I really do love my new Signet and I'm looking forward to another 16+ years. It truly is an awesome Grill.
Date published: 2015-05-03
Rated

5

out of

5
by
Doug
from
Awsome Grill!
My wife and I went to the store to purchase a high quality grill after purchasing several cheap grills that would only last 1-2 years. We had decided on the grill that we wanted and upon going to the store to buy it, we saw this grill sitting nearby. We compared them side-by-side and Broil King beat the high quality competitor hands down. Plus it was made in North America which was important as well. Once home and we began using it the quality and ease of use was evident from the beginning. No trying to adjust cooking style to ensure an even cooking. This was great from the beginning! Highly recommend.
Date published: 2014-06-14