The Broil King® Smoke Offset XL features 955 sq. in. total cooking space, heavy-duty cast iron cooking grids, two-dual purpose charcoal trays, removable ash trays and fully adjustable dampers.
CHARCOAL
625 sq. in.
Primary Cooking Space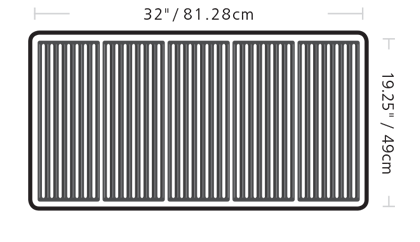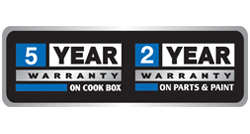 PERFORMANCE GRILL FEATURES.
Every Broil King is built with performance features that deliver unparalleled cooking versatility.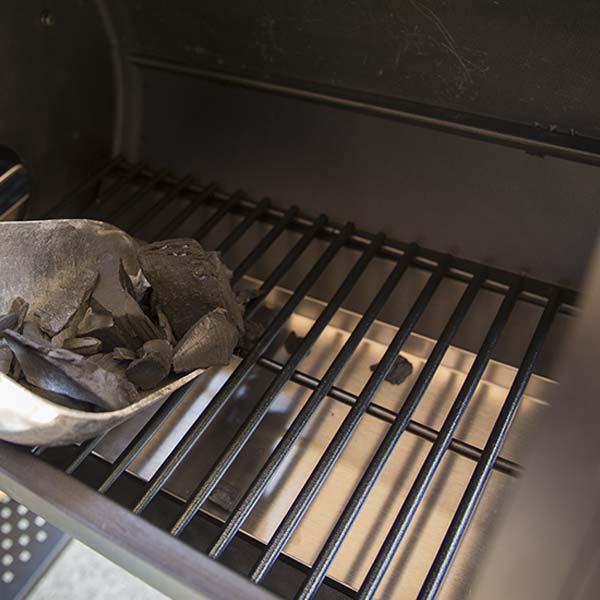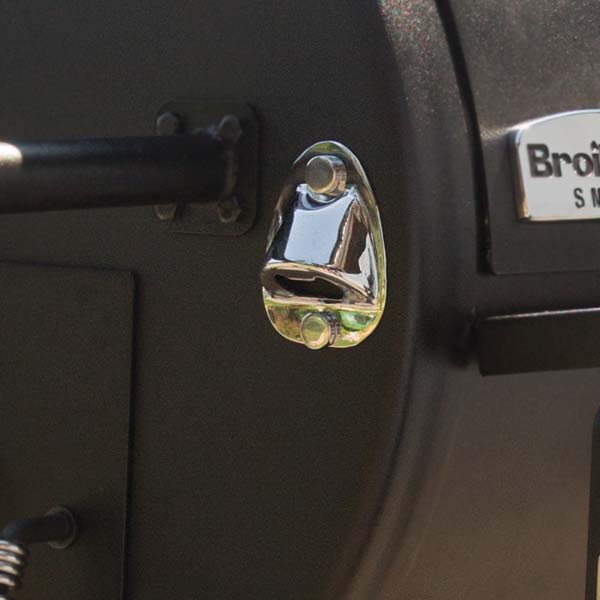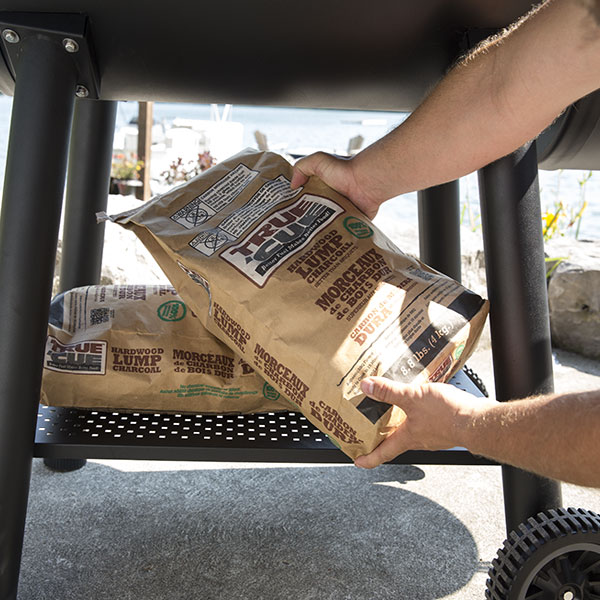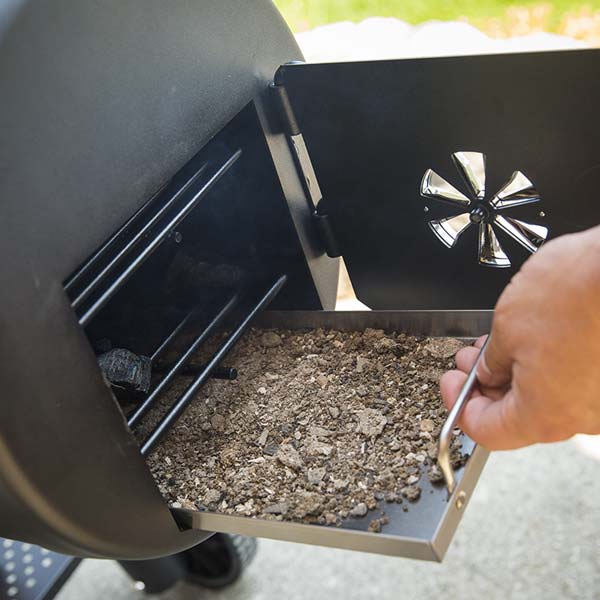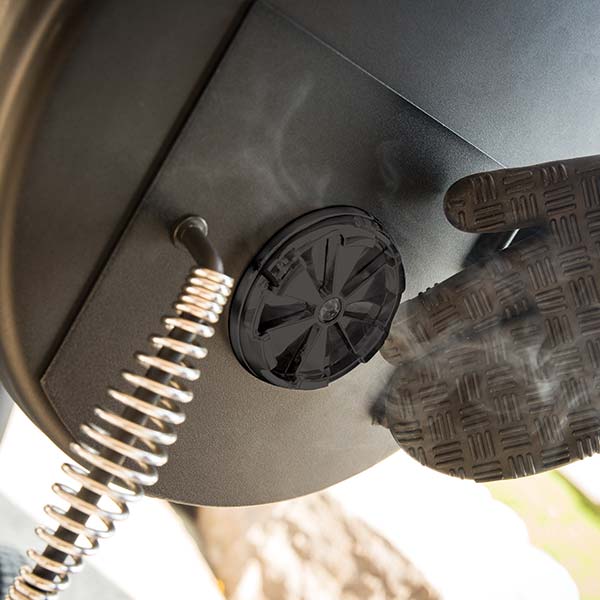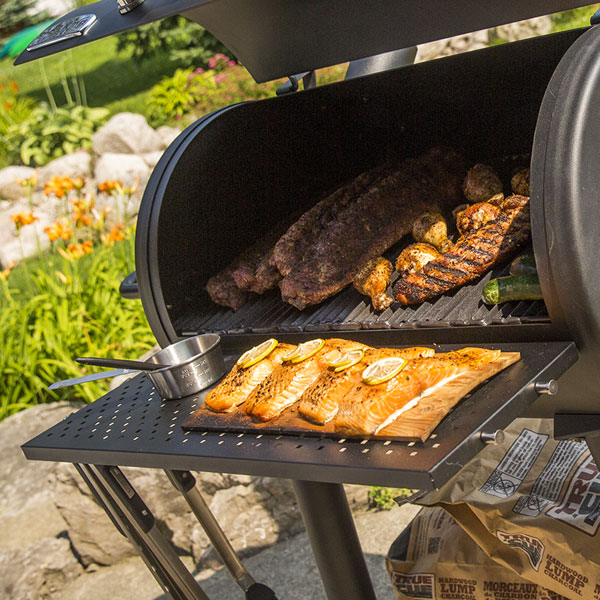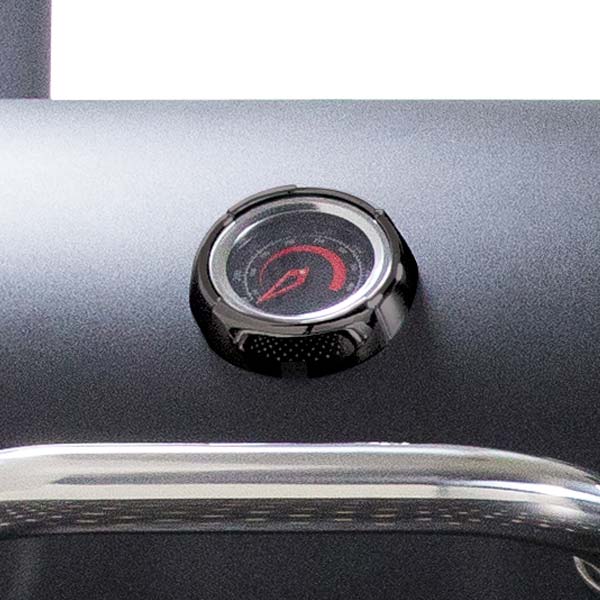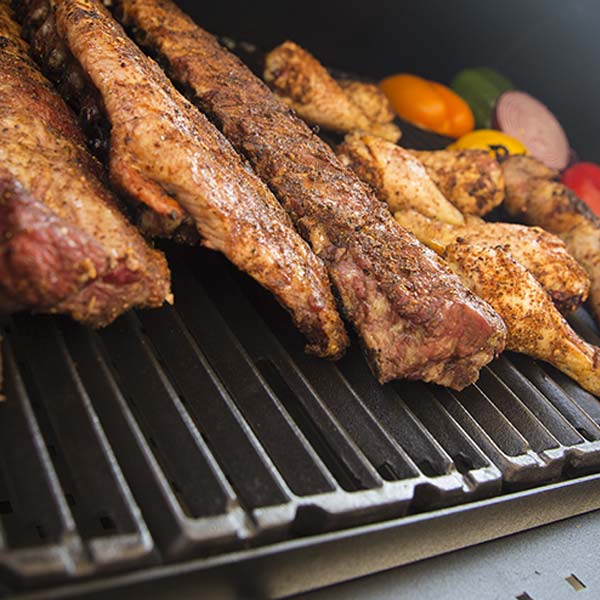 PERFORMANCE GRILL FEATURES
Every Broil King is built with performance features that deliver unparalleled cooking versatility.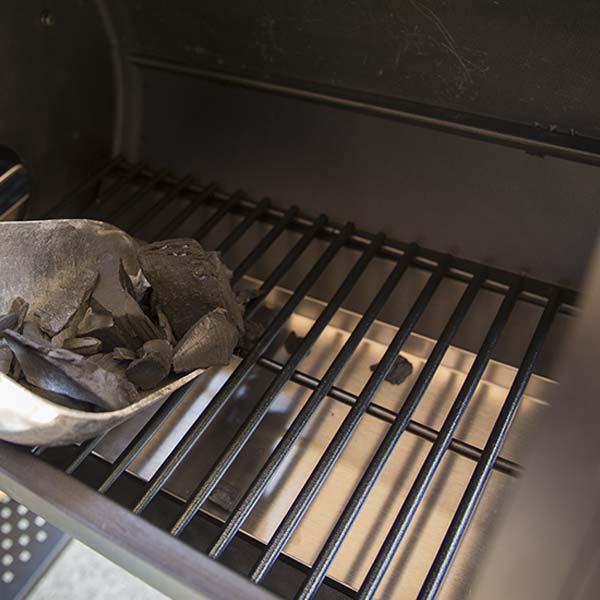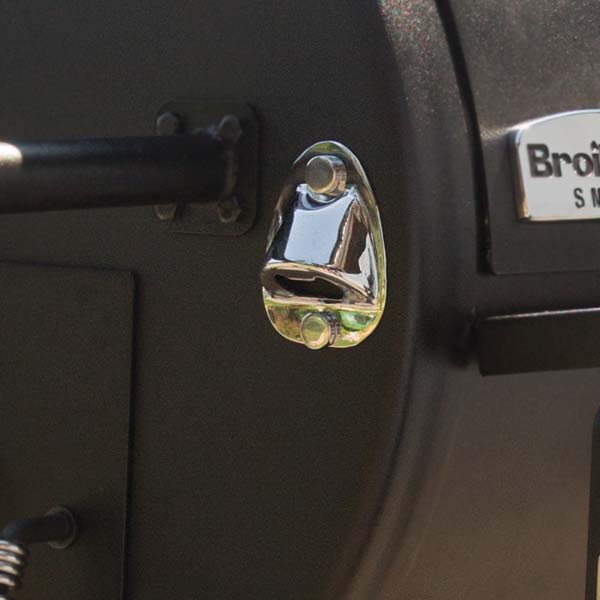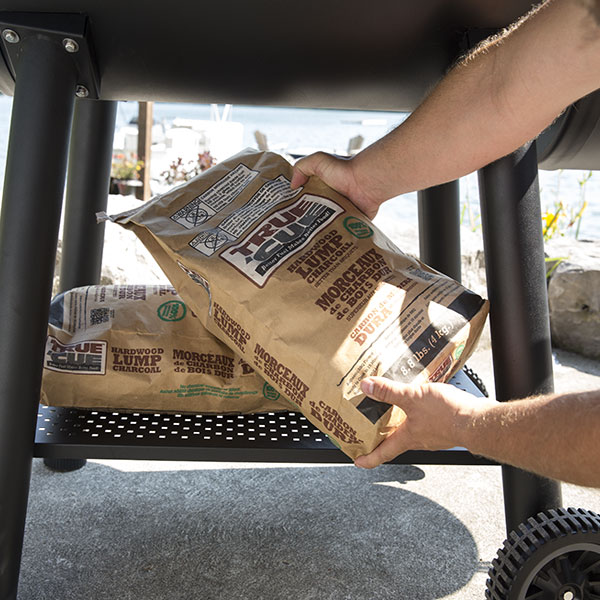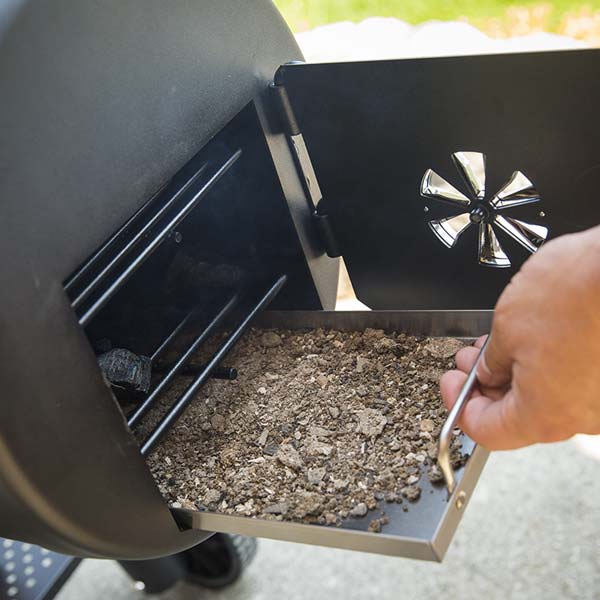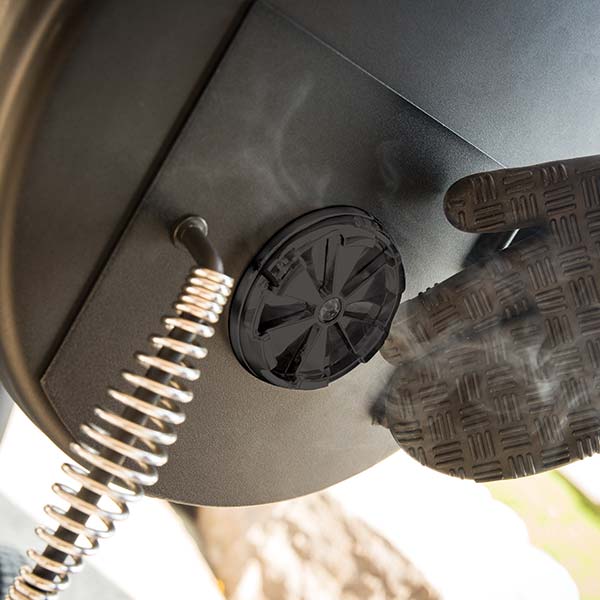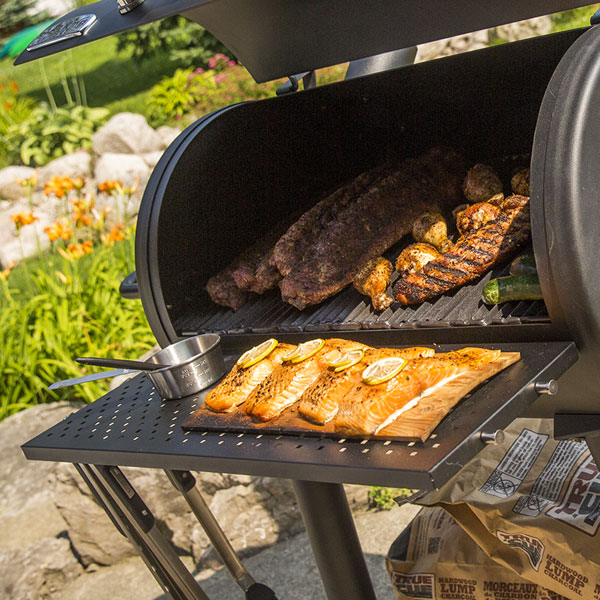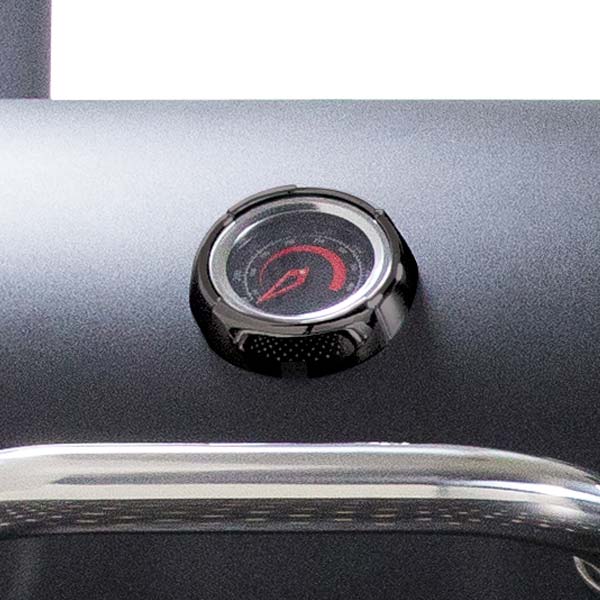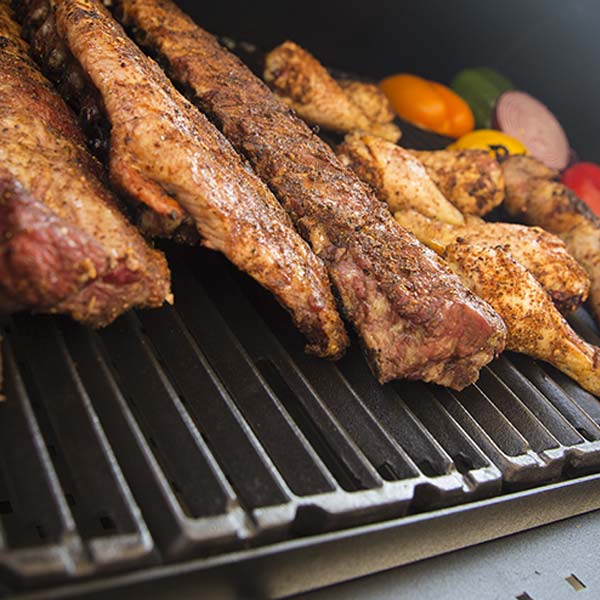 IDEAS TO GET YOU STARTED.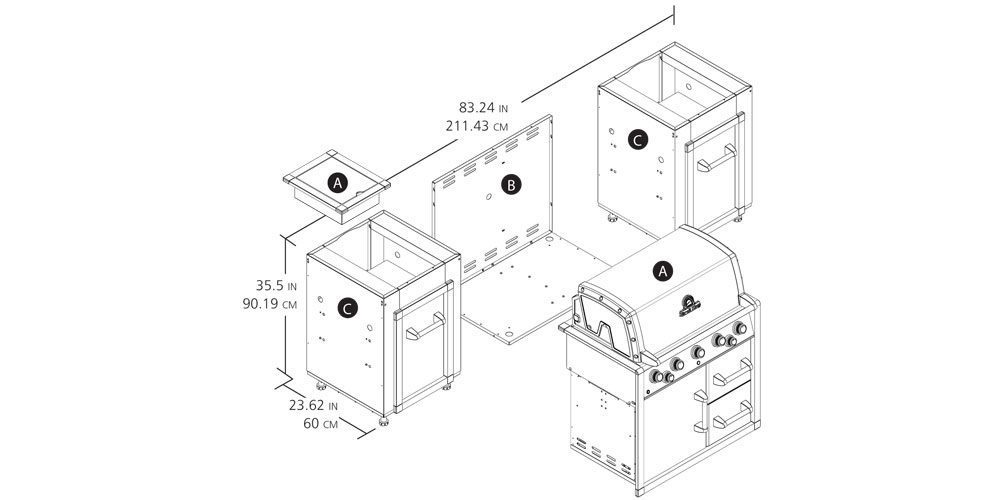 Rated

3

out of

5
by
mhho092
from
Feature suggestions
Feature suggestions: 1. Make the chimney taller. The current one does not provide much of a draw. 2. Firebox screws -- need thicker screws. These will rust over time due to extreme heat and outdoor use. The whole firebox rests on 6 screws. 3. baffle -- one of the smoke diffusers should bend upward to act as a baffle plate. 4. cleanout -- the firebox and cookbox side door should be cut to the bottom with no ledge to aid sweeping of ashes. The provided ash tray won't catch everything. Ash accelerates rusting and needs to be cleaned out regularly.
Date published: 2016-09-25
Rated

4

out of

5
by
The Smoke
from
The Missing Link of the off-set world
In the world of off-sets you either have to get the 100.00 home improvement special or order a 600 lb 2000 dollar beast from Texas......until now. Broil King has created an off-set that is affordable yet well thought out. Stainless Steel in all the right places. The fit and finish is excellent. This off-set holds temps well and works as advertised. I would have given it 5 stars but it is suggested to use lump charcoal and I would have like to have used oak splits. That's OK, I still love my Broil King Smoke Offset Smoker.
Date published: 2016-04-18
Rated

5

out of

5
by
Bogeyman007
from
Great smoker. Fun to use.
I actually won my smoker from Brady's Mears in Waterloo and it has been much fun to learn how to use. I have done many different meats including a medium rare boneless leg of lamb, a reverse sear trip-tip and last week tgeBrazilian cut picanha also as a reverse sear. The searing was done on my gas bbq. I have added a Bluetooth thermometer from Maverick as I suspected that the built in thermometers not accurate. My only question is about the finish around the fire box. It has weathered severely. Can it be painted with a high temp paint?
Date published: 2018-08-19
Rated

1

out of

5
by
Pepp
from
Generic issues
Can't get the temperature go over ~140 Celsius. For even this temperatures the firebox door (cleaning door) needs to be wide open. If door is closed and the built in air regulators are used charcoal/wood does not get enough oxigen and starts (grey) smoking and temperature drops to 90-100°C.
Date published: 2017-07-25
Rated

4

out of

5
by
rob86
from
good smoker for the money
I bought this grill/smoker a month ago, it has been a great grill and an excellent smoker. My only complaint is that even though a got a good seasoning on the inside the paint has started to bubble and peel on the inside. Besides that I it has been flawless, decent gauge steel (13 gauge I believe) which is thicker than your 200 dollar smokers but not as heavy as the 2,000 dollar smokers
Date published: 2016-05-21
Rated

2

out of

5
by
The Point
from
Disappointed
Major temperature issues. Smoked ribs for over 6 hours and barely get to 200F. This has happened every time. I need some suggestions to improve performance. Finished product from the smoker is sub par. Had better results from $75 vertical water smoker. Hey Broil King. I want to trade this one in for your vertical smoke.
Date published: 2017-08-04