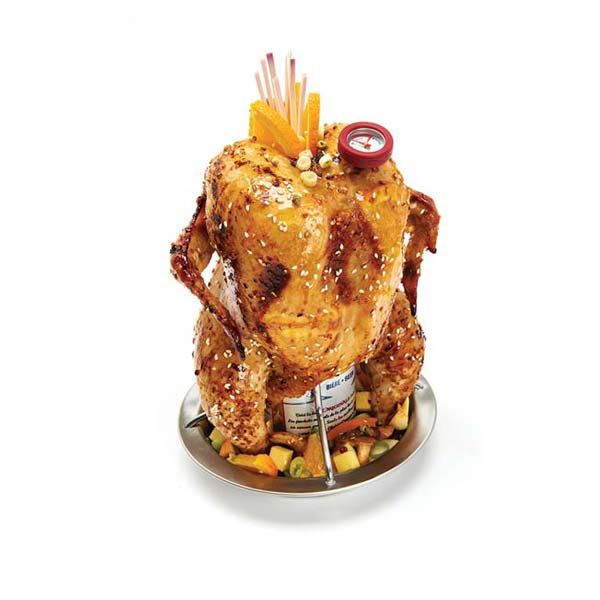 CHICKEN ROASTER
69132

69132
The best way to roast poultry on your grill! Includes one set of stainless steel supports that can accommodate most chickens and secure the beverage can; also features a Broil King® embossed stainless steel pan. Silicone bezel thermometer included. Grilled Asparagus and Prosciutto Spears
PEOPLE ARE TALKING ABOUT THE CHICKEN ROASTER
See what people are saying about BroilKing® products!