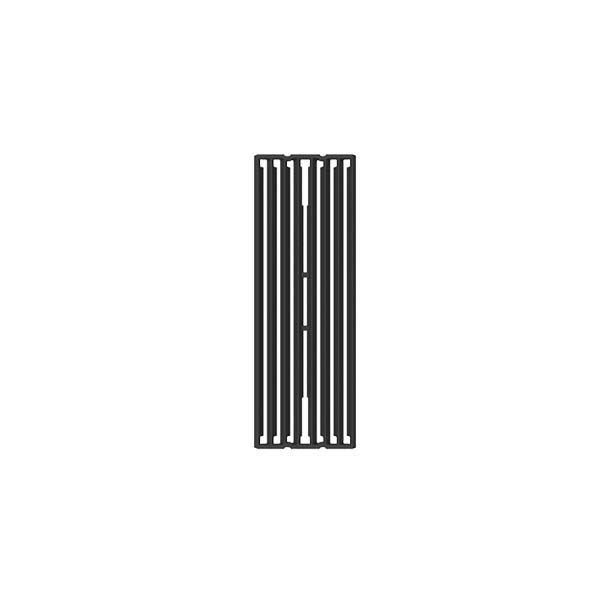 17.48″ X 6.17″ CAST IRON COOKING GRIDS
11241
17.48″ x 6.17″ 1 cooking grid. Fits models: Baron™ 300/400/500 Series 2013 & Newer, Crown™ 300/400/500 Series 2012 & Newer. Grilled Asparagus and Prosciutto Spears
Rated

1

out of

5
by
Rusty grillz
from
I thought I was getting a good bbq
My grills rusted out after about a year. I thought spending the money I would get a quality product. My next grill will be Weber. I dont reccomend this product.
Date published: 2020-07-02
Rated

1

out of

5
by
Steve in Halifax
from
falling apart
the grills are falling apart and rusting, after only 2 years. Its unfortunate since Broil King is usually a good name in the BBQ world. Will this happen in the KEG? has anybody experienced this before I sink some serious $$$$ on the KEG. Anybody know of decent replacements? I am not looking to repeat with these grills.
Date published: 2017-04-17
Rated

1

out of

5
by
BBB1
from
Rusted out grills.
These grills rusted, are flaking, and unusable. I am very particular about keeping the grill clean and away from the elements, so this is SO disappointing. Not planning to spend the money they want to replace them, only to have it happen again, in such a short time. I really don't know what my options are now. It's a shame because the BBQ is great, just rotten iron grills. Should last far longer than they have.
Date published: 2016-11-08
Rated

1

out of

5
by
Fiona
from
Rusted grills
I have exactly the same problem as other reviewers - despite cleaning and seasoning the grills for my Baron 590 they are rusting out. Looking for a source for replacements I nearly fell over when I saw the price. I bought a Broil King so I wouldn't have to replace my bbq every few years but for the price of the grills I maybe should have stuck with my old strategy of buying a new cheap bbq every few years. So disappointing when you make the conscious decision to buy what you expect to be a quality product.
Date published: 2020-05-27
Rated

1

out of

5
by
MsMichelle
from
Replacement grids?
Where can you get replacement grids? Lowe's doesn't carry them. Even though we keep the grill on the back covered porch, the grids have rusted! 🙁 Love the grill but the grids are not good.
Date published: 2017-04-01
Rated

1

out of

5
by
Franco
from
Rusted Out Grills
Same problem as the previous poster. Grills rusted out in just over 2 years and completely unusable. Cost for replacement is ridiculous ! Very disappointing ! I hope someone contacts me to offer some assistance.
Date published: 2016-11-15
Rated

1

out of

5
by
johnny45
from
Grates
I've had the grill less than 18 months. Love the grill, but agree with the other posts that the grates are terrible. I always clean them thoroughly after every use, and the grates are already shot.
Date published: 2017-01-28
Rated

1

out of

5
by
Mariam
from
grill is rusting
I've had other grills in the past and I keep them clean and covered. this one rusted. and I can't find replacement grills. I should have done my homework before buying a Broil King Baron.
Date published: 2017-05-06