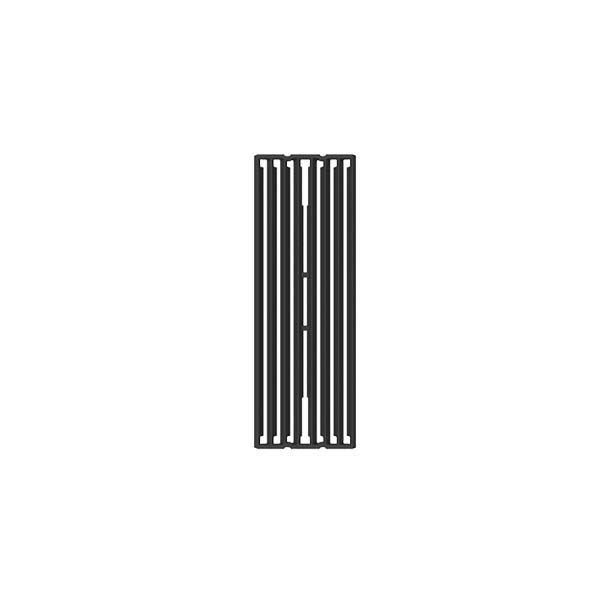 17.48″ X 6.17″ CAST IRON COOKING GRIDS
11241
17.48″ x 6.17″ 1 cooking grid. Fits models: Baron™ 300/400/500 Series 2013 & Newer, Crown™ 300/400/500 Series 2012 & Newer. Grilled Asparagus and Prosciutto Spears
Rated

1

out of

5
by
Steve in Halifax
from
falling apart
the grills are falling apart and rusting, after only 2 years. Its unfortunate since Broil King is usually a good name in the BBQ world. Will this happen in the KEG? has anybody experienced this before I sink some serious $$$$ on the KEG. Anybody know of decent replacements? I am not looking to repeat with these grills.
Date published: 2017-04-17
Rated

1

out of

5
by
BBB1
from
Rusted out grills.
These grills rusted, are flaking, and unusable. I am very particular about keeping the grill clean and away from the elements, so this is SO disappointing. Not planning to spend the money they want to replace them, only to have it happen again, in such a short time. I really don't know what my options are now. It's a shame because the BBQ is great, just rotten iron grills. Should last far longer than they have.
Date published: 2016-11-08
Rated

1

out of

5
by
richmaurstuff
from
Rusted grates replacement
The charcoal is still in great shape but the grate shave rusted badly beyond use.. ! I would like to replace them with stainless steel rod grates but can't seem to some anywhere.. ?
Date published: 2020-05-21
Rated

1

out of

5
by
Franco
from
Rusted Out Grills
Same problem as the previous poster. Grills rusted out in just over 2 years and completely unusable. Cost for replacement is ridiculous ! Very disappointing ! I hope someone contacts me to offer some assistance.
Date published: 2016-11-15
Rated

1

out of

5
by
johnny45
from
Grates
I've had the grill less than 18 months. Love the grill, but agree with the other posts that the grates are terrible. I always clean them thoroughly after every use, and the grates are already shot.
Date published: 2017-01-28
Rated

1

out of

5
by
Doug Black
from
Rusted Grill Grates
Bought my Grill 2 1/2 years ago, and like the other reviews, the grates have been flaking off in large strips of rust. Other than the deterioration of the grates, I love the grill. Was looking at a Webber, but a friend bought this grill shortly before I bought mine, and they were happy with the quality of the grilling. They moved, so I am not sure what their experience was after.
Date published: 2017-01-18
Rated

2

out of

5
by
drf48
from
Rusted grill grates
We purchased the Baron grill from Lowes on March 4, 2016. We are pleased with the size and how the unit hears and cooks. However, the cooking grates have now rusted to badly that they are almost unusable. The grill was used about once a week during the summer and 6 to 7 times during the winter. It always covered and stored when not in use.
Date published: 2017-02-07
Rated

1

out of

5
by
Jessie
from
Great Grill, Poor quality Grates!
We've had our grill for two years, I'm a chef and have properly seasoned and cared for the cast iron but much like the other reviewers there are huge flakes separating from the grill grates and it is unusable. We are a military family and take care of our items so they don't have to be replaced every time we move. Completely unacceptable
Date published: 2019-08-19