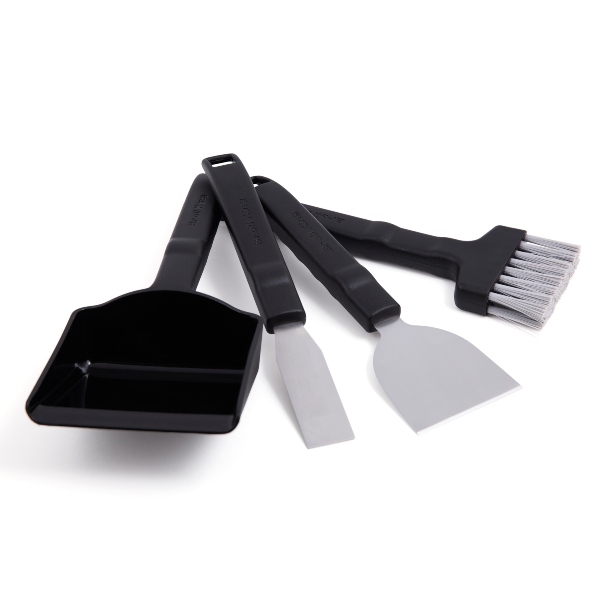 PELLET GRILL CLEANING KIT
65900
This kit has everything you need to keep your pellet grill clean and working like new. Use the sweeping brush and dustpan to collect ash or charred bits from within your pellet grill. The wide scraper easily removes baked-on residue on large heat plates, while the narrow scraper gets into smaller areas. All tools have resin handles. And it's not limited to your pellet grill; this kit is perfect for your Broil King gas grill too!
Included in the kit:
dustpan
sweeping brush
two durable stainless steel scrapers (one wide, one narrow) Grilled Asparagus and Prosciutto Spears
Rated

5

out of

5
by
Pellet Pete
from
Clean and Easy!
Bought this along with my pellet grill. Makes cleaning all of the ashes out really easy. Great set!
Date published: 2020-04-29