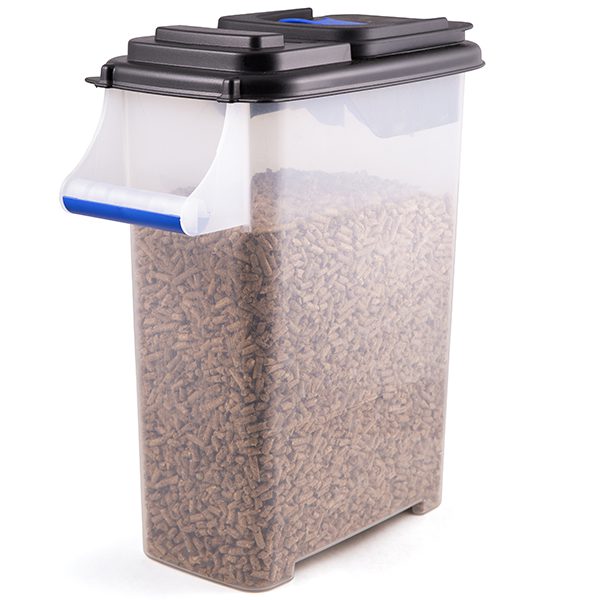 Store your pellet fuel the right way with a pellet fuel storage bin. The comfortable heavy-duty handle and retractable spout make pouring out pellets easy. Open the entire spout hatch to scoop out pellets with the Broil King® Pellet Scoop. This container was designed to hold exactly one 20 lb bag of Broil King® pellet fuel. Store the bin under the pellet hopper and use it to collect pellets from the dump-out hatch on the back of your Broil King® pellet grill. Grilled Asparagus and Prosciutto Spears
Rated

5

out of

5
by
nobsbbq
from
I was skeptical
I was skeptical at first, as I have a whole box full of "great BBQ accessories" that weren't so great. This storage bin is awesome, it's sturdy, ergonomically designed and it keeps me from spilling pellets when topping off my hopper like what happens when dumping a bag. It's a home run!
Date published: 2021-04-10
Rated

1

out of

5
by
etattersall
from
they leak
I bought these about a month ago, thinking they would keep my pellets clean and dry. I was wrong. they leak, the pellets swell with the moisture,swell and pop the lid.
Date published: 2021-06-08