Tips and Tricks | Do More With Your Grill
The best backyard experiences begin with Broil King. We want you to unleash the power of your grill and DO MORE than you ever thought possible. Get a grill that fits your lifestyle and your entire meal, whether you're grilling with 3, 4, or 5 burners. Our modular grilling accessories save space and expand your grilling potential.
Create Entire Meals with Endless Grilling Possibilities
Can you plan and prepare an entire meal on your Broil King grill? You can do that and more with our premium line of space-saving grilling accessories. They've been carefully designed and engineered to be used this way. One grill, hundreds of possibilities. It's your grilling space, so go ahead and use it to its fullest. Our premium grilling accessories will transform your grill into the ultimate entertaining appliance. From everyday essentials to sought-after specialties, Broil King has whatever you need for every meal of the day. Let's explore some of those possibilities.
Start your day right with breakfast on the grill. It's easier and tastier than you think. Most breakfast items were made for the grill. Take bacon, for example. Most of us pan fry it while nearly every restaurant opts to bake it to perfection. You can easily combine the best of both worlds by using a cast iron griddle to fry your bacon, eggs, caramelized onions and mushrooms. Get toast with perfect sear marks by grilling them alongside fresh, lightly seasoned tomatoes. Roasted hashbrowns on a griddle are easy and more flavourful than preparing them on a stove. And lastly, slowly roast baked beans in a cast iron wok.
Food doesn't have to be hard to grill to be tasty. Burgers and sausages make some of the best grilled lunches, especially when you can also fit excitement on the grill. Flip your cooking grids to grill the perfect burger. The V-side of your Broil King cooking grids was made this! It prevents the meat from sagging between the grids, gives a better full surface sear and provides great vaporization for better flavour! Don't forget to melt your cheese on top. Toasting your buns on the grill is a must, and it looks great. Grilled sausages let out a lot of juice for a unique bbq flavour. Grill some cream cheese stuffed peppers alongside your sausages to soak up some of that flavourful smoke. A stainless griddle is ideal for frying onions. Grill toppers are ready to roast no-flip items like some stuffed portobello mushroom caps. Finally, a cast wok makes a roasting pan for potatoes.
It's dinner time and a great time to turn your backyard into your new favourite restaurant. Gourmet doesn't need to be expensive; your local butcher has the same or better steaks than your local restaurant, and your Broil King grill is the best steak-grilling system. Fire up your grill and steam some delicious fresh clams with a side of roasted white fish. Kebabs keep your vegetables together and are easy to flip while grilling. Your cast wok is the best roasting pan for any oven-baked side. Get sear-ious results from your grill and serious respect from the entire family.
It's as easy as 3, 4, 5. Most Broil King grill accessories are the width of one cooking grid and can create a diverse meal on as few as three burners.
On a 3-burner Baron grill, you can cook in three different styles thanks to precise temperature control and modular accessories.
Your grill is rectangular, not round, with four corners, and we want you to use every square inch of that space to create your entire meal.
Expect performance and versatility from every Broil King cooking system and accessory. We do. Our grills and accessories are professional, and the reviews agree.
Use the entire space, add the necessary grill accessories, and create whole meals with endless grilling possibilities. Do More with Broil King.
Some of Our Favourite Configurations
These combinations of exact fit accessories are suitable for our Broil King gas, charcoal and pellet grills. Any accessory sized for a Baron gas grill will also work in a Crown gas or pellet grill. And accessories made to fit a Regal gas grill will similarly fit inside a charcoal offset and Regal pellet grill.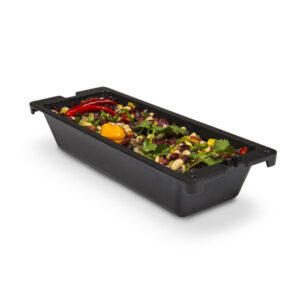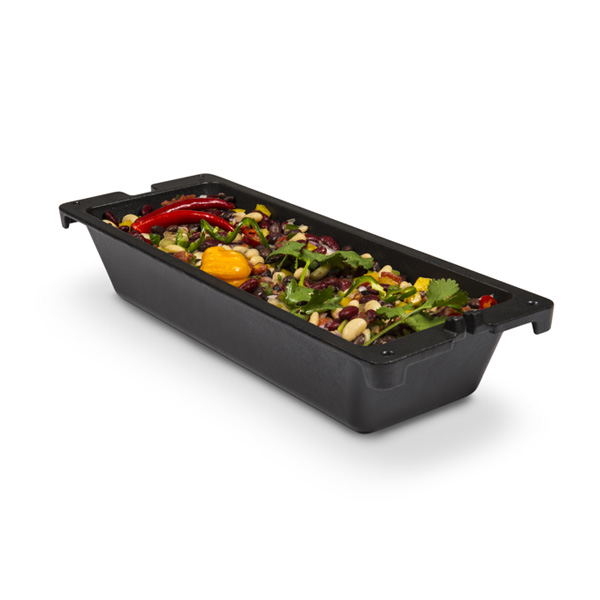 This durable heavy cast iron wok sits close to the heat source for high heat sautéing and roasting. You can create numerous sides, stews and even bake a loaf of bread in the wok Seasoning the cast iron will help it last for years and deliver a great non-stick surface.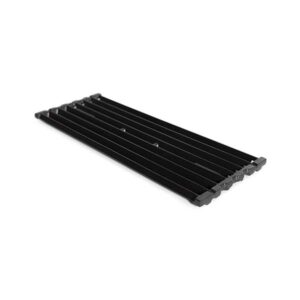 Our dual-sided cast iron cooking grates deliver intense searing power. The pointed side is ideal creating the perfect steakhouse sear marks while the grooved side collects juices to baste your food as it cooks.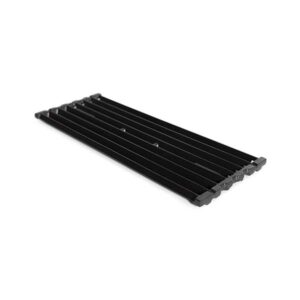 It's important to allow space for the heat to travel around the cook box rather than remain trapped in the bottom. Keeping two cooking grids in the centre of the grill while using a flat top and wok on either end will ensure optimal air flow.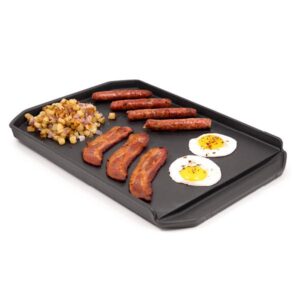 The exact fit cast iron plancha occupies the space of 2 cooking grids. The tall sides keep food in the cooking area, while the front trough collects extra grease. It is an exact Fit: in any Baron or Crown series gas or pellet grill.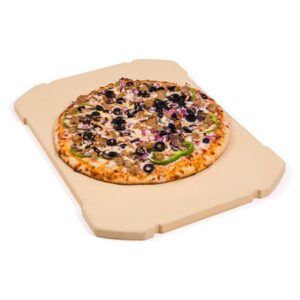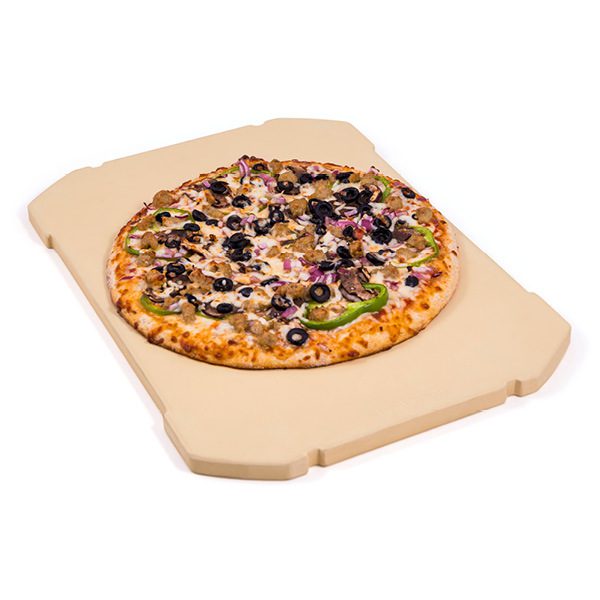 The exact fit rectangular pizza stone occupies the space of 2 Baron™ cooking grids to offer a large baking surface right on your grill. This reversible stone holds heat to quickly bake pizzas on the grill. The best way to get the perfect pizza crust.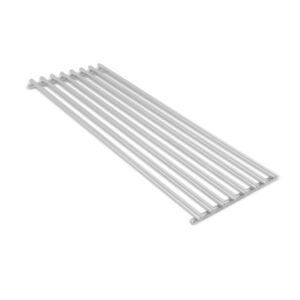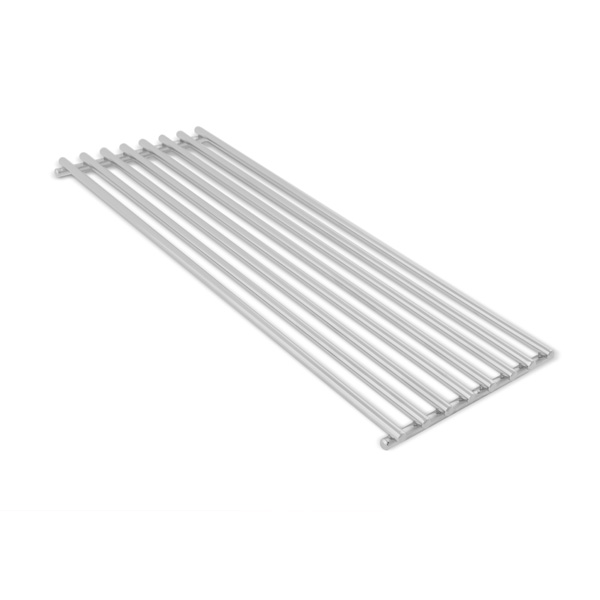 The stainless rod grates are capable of delivering intense searing power, but with the added benefit of rust-resistance. They're easier to maintain over cast iron, and when well seasoned, provide a great non-stick surface.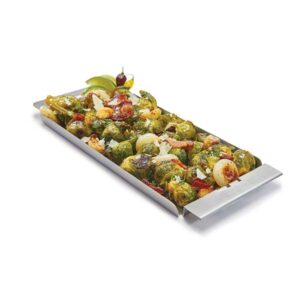 This roasting topper sits on top of a cooking grid and is great for roasting veggies and other delicate items. It has a unique interlocking design so that it can work with the narrow wok as a stand alone smoker box or roasting basket.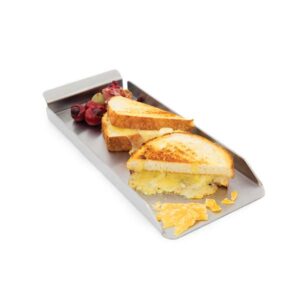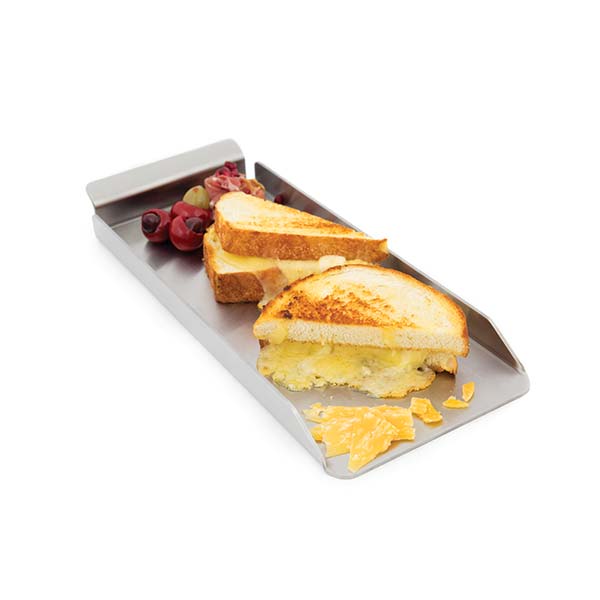 The exact fit cast iron plancha occupies the space of 2 cooking grids. The tall sides keep food in the cooking area, while the front trough collects extra grease. It is an exact Fit: in any Baron or Crown series gas or pellet grill.