WHY THE BROIL KING KEG
STANDS ABOVE THE REST.
KEY ADVANTAGES OF THE KEG® VERSUS OTHER SMOKERS AND CERAMIC KAMADO GRILLS.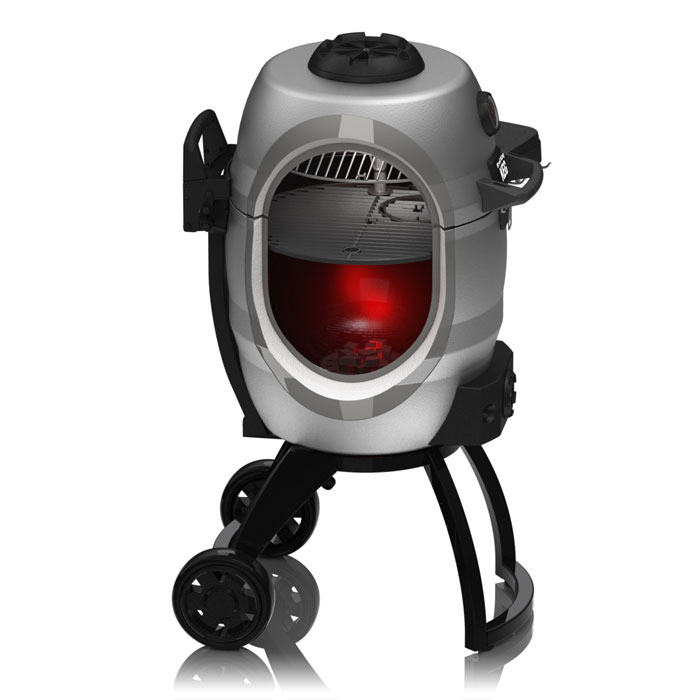 INSULATED DOUBLE WALLED STEEL BODY
The Keg® won't crack.
The Keg® is 2.5x more thermally efficient.
The Keg® requires less charcoal. The Keg® is more efficient. requiring less combustion air and enables very long cook times with less charcoal. This means food doesn't get dried out.
The Keg® won't absorb odors and transfer to the next cookout. Fish odor won't transfer to chicken. (Note: It's very difficult to get fish odor out of ceramic).
The Keg® is easier to maneuver and transport. It's lighter in weight and very durable.
Enhance your grilling experience. Discover more about the Broil King® Keg today!
CHECK OUT THE BROIL KING® KEG® SERIES.
Expand your grilling experience and enjoy true cooking performance with authentic barbecue flavor. The patented Broil King Keg® is an innovative charcoal grill that offers many advantages over traditional charcoal grills and other kamado-style grills.
IT'S MADE FOR TAILGATING.
TAKE THE PARTY WITH YOU! THE KEG® TRANSPORTS EASILY WITH OUR TRAILER HITCH ADAPTOR.
BROIL KING IS BIG ON TASTE! TRY SOME OF THESE MOUTH WATERING RECIPES.