Gift Giving for the BBQ Enthusiast
With Father's Day right around the corner, you can go back to the old stand-by tie and golf tees package, or you can step up to something that will come in handy every time Dad (or anyone else) fires up the grill.  Here are some gift suggestions for every type of grill master.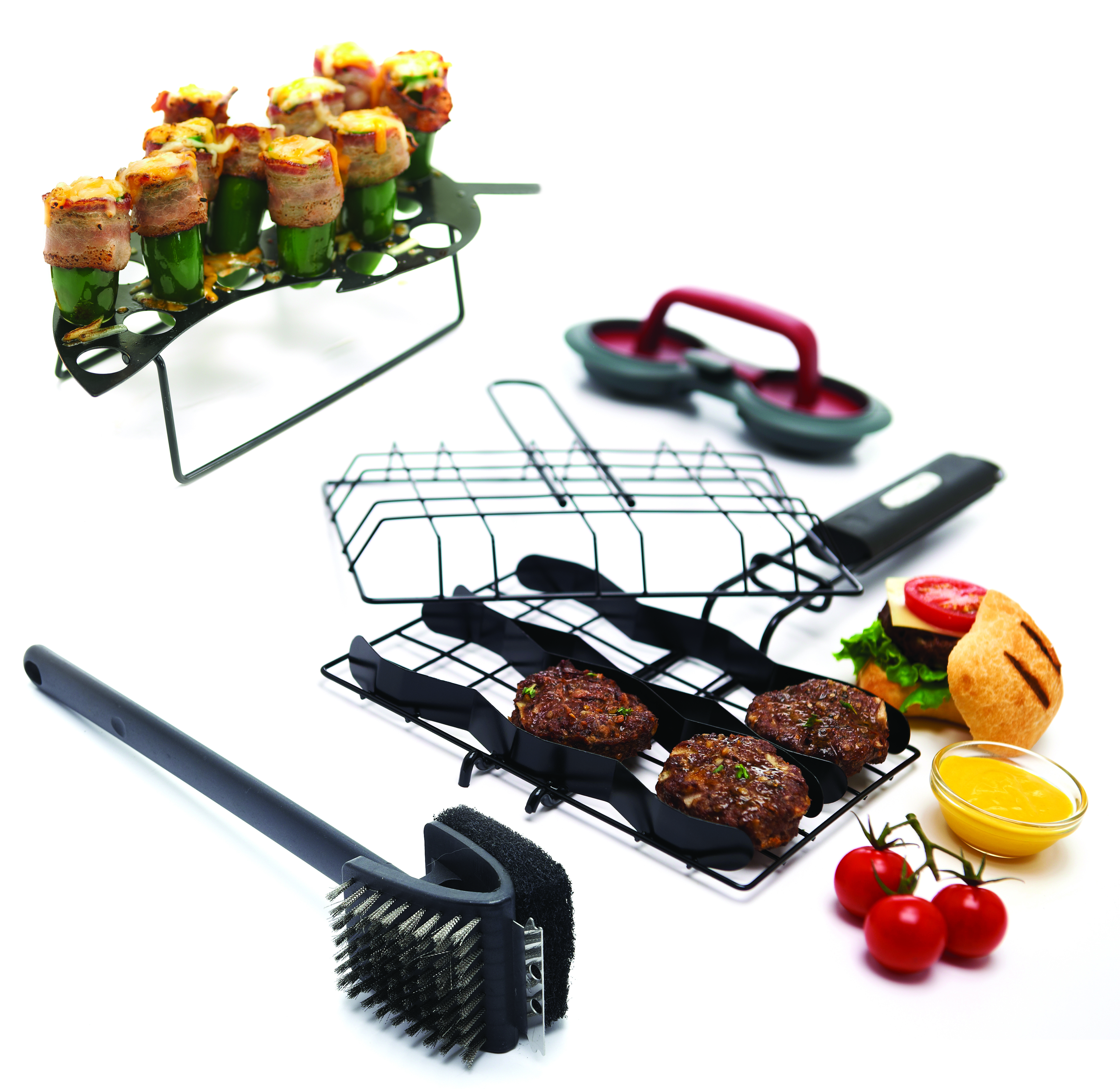 The Neat Freak – For the dad that likes to keep the grill spotless before or after a meal, a heavy duty grid brush is a must.  Broil King has introduced a heavy duty grill brush with a 'grime guard' – it keeps the grill clean as well as the grillmaster. Pair it with a biodegradable grill cleaner and let dad worry about cooking, not cleaning.
The Family Man – Trying to balance adult meals with kid friendly choices can be tricky.  Use a stuffed burger press for the adults and make sliders for the kids – a slider-sized burger basket means you can grill 6 sliders at a time.  Use the stuffed burger press to create a range of flavour combinations for the adults. Try Greek burgers stuffed with Feta, roasted red pepper, and spinach.
The Enthusiast – If Dad insists on being called Tex, Tiny, Tubby or just "Dad" when he's tending the barbecue for hours on end, consider a pair of Broil King's heavy stainless steel pork claws, they make shredding pork a walk in the park.
The Entertainer – Items designed for both cooking prep and presentation are great gifts for an outdoor entertainer.  A Jalapeno Pepper Rack adds grill appeal to this popular appetizer.   A pizza stone lets backyard chefs prepare and serve authentic style pizza at home.
For the dad that has it all explore the wide range of rubs, marinades and wood chips available to provide dad hours of flavour experimenting.
Visit broilkingbbq.com for more great grilling gift ideas.