The Broil King® Keg™ 5000 features 480 sq. in. total cooking space, including a chrome coated secondary rack, a heavy-duty cast iron cooking grid, removable ash tray, resin side shelves, a durable steel base and metallic charcoal paint finish.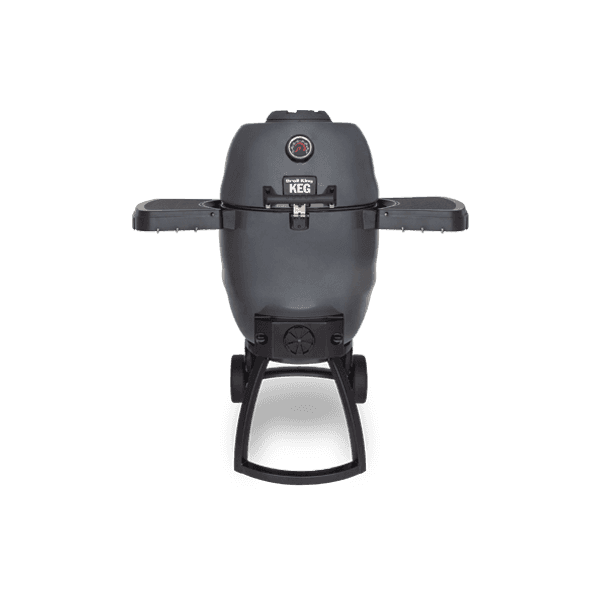 CHARCOAL
280 SQ. IN.
PRIMARY COOKING SPACE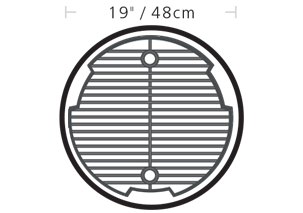 PERFORMANCE GRILL FEATURES.
Every Broil King is built with performance features that deliver unparalleled cooking versatility.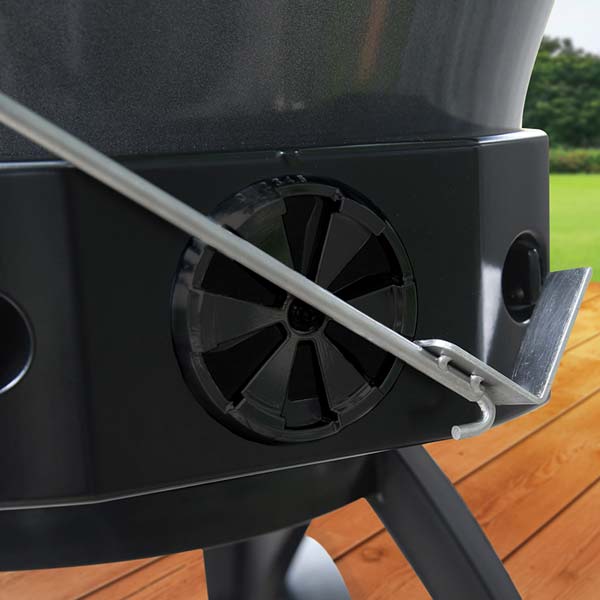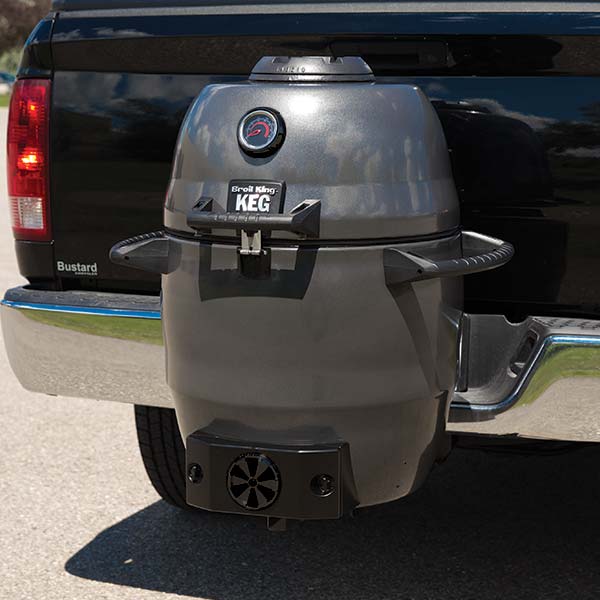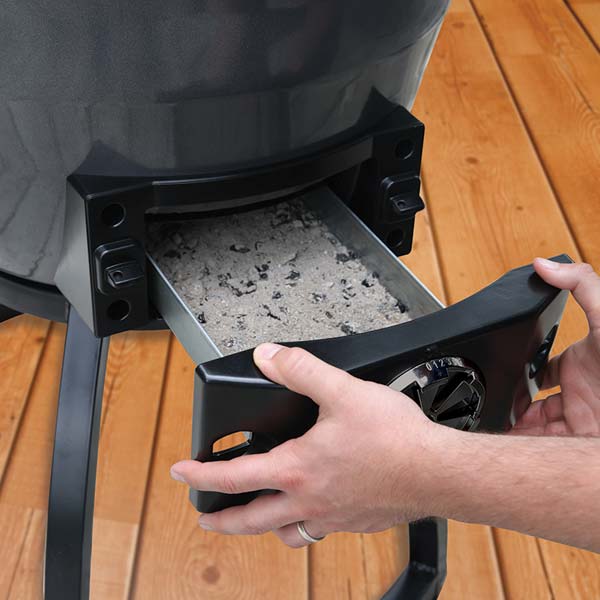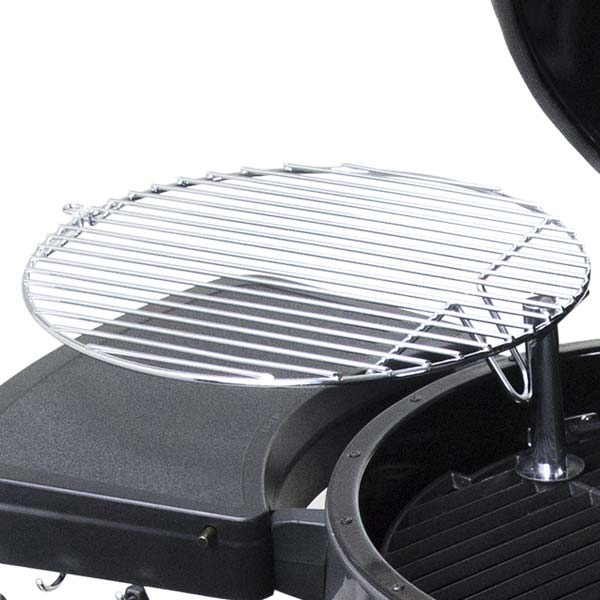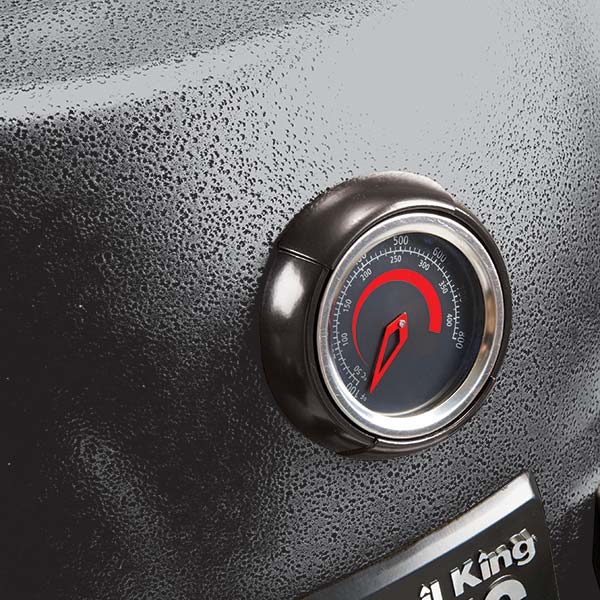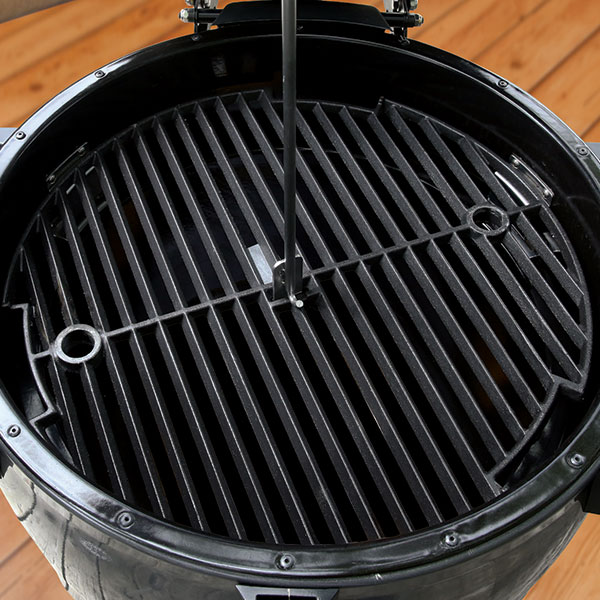 PERFORMANCE GRILL FEATURES
Every Broil King is built with performance features that deliver unparalleled cooking versatility.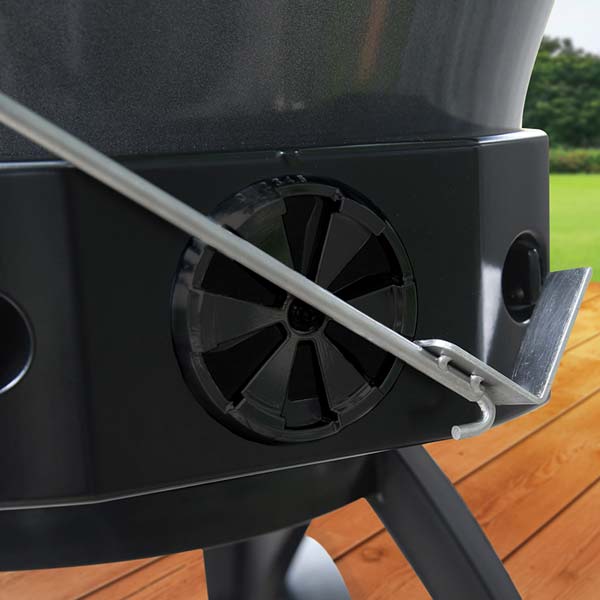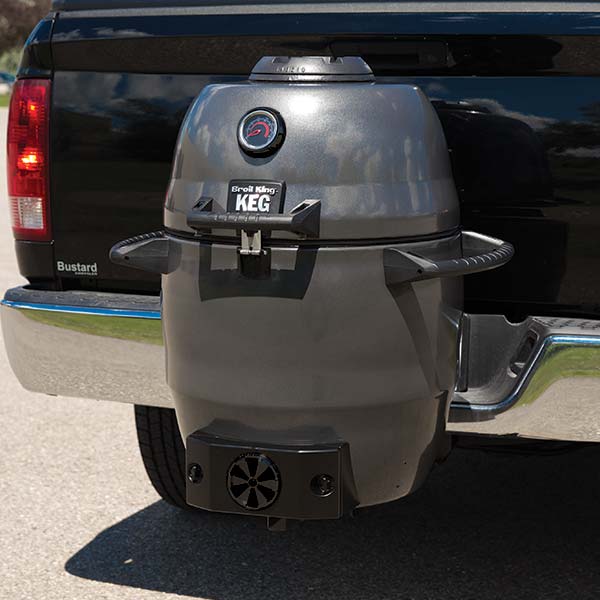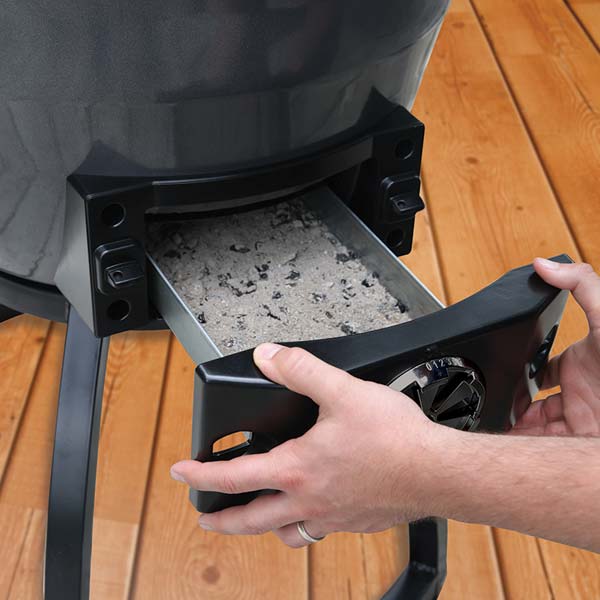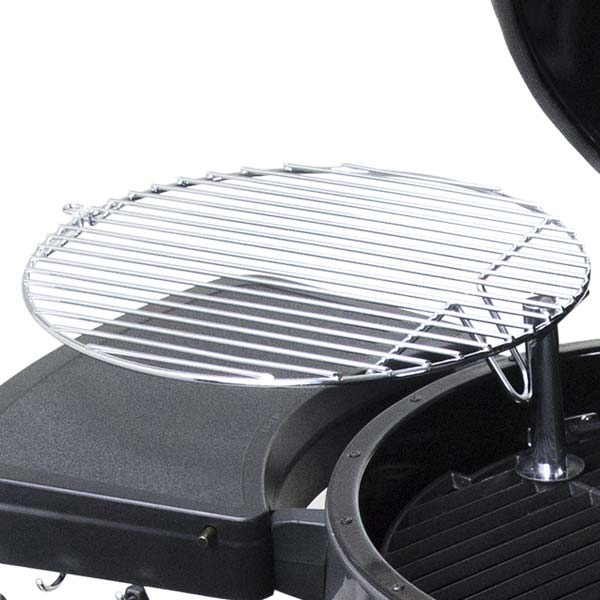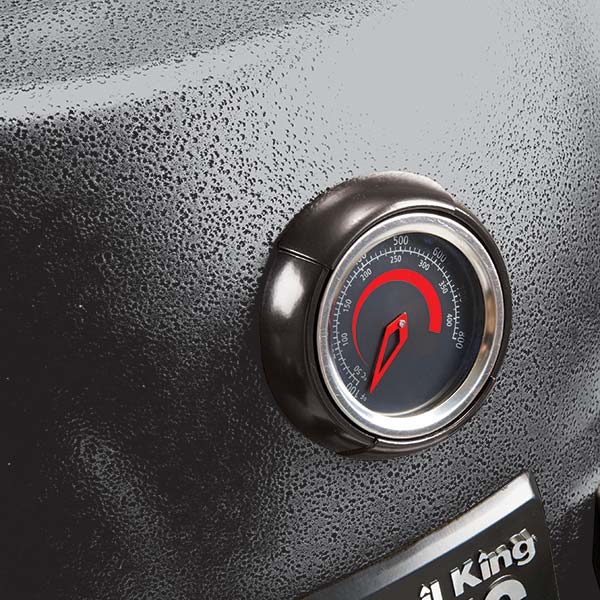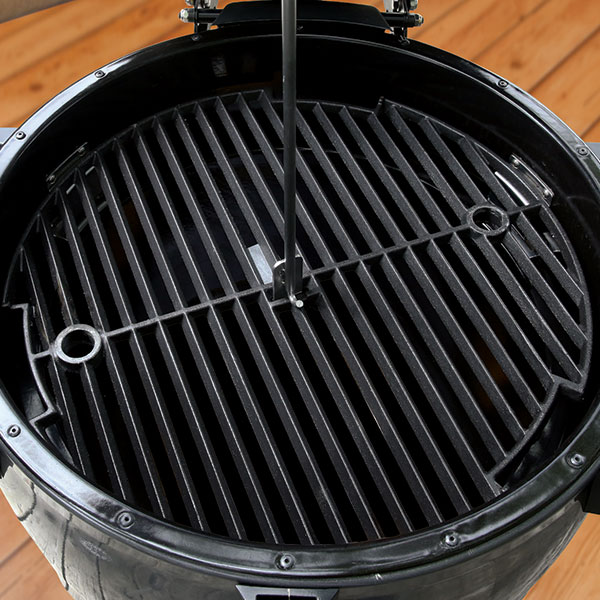 IDEAS TO GET YOU STARTED.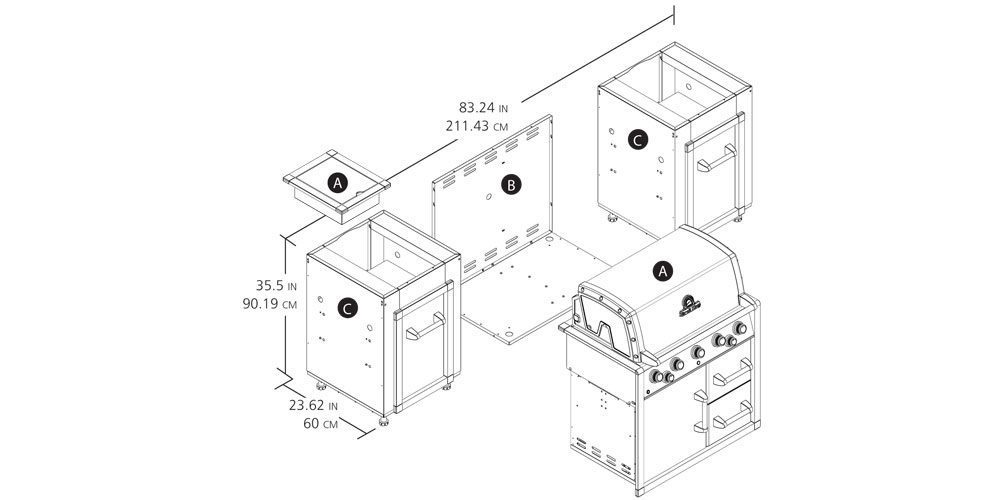 Rated

5

out of

5
by
Darlowe
from
DURABLE KEG
I won this around the Christmas of 2019. This monster is heavy but is very durable as the delivery guy dropped it off the truck when he was delivering it. Suffering only a small dent the assembly of this beast took only 30 minutes. I got to use it starting in the summer of 2020 and it was shockingly easy. having the vents on 3 makes all of my grilling quick and easy, the thermometer is accurate and I know when my food is getting scorched. Easy to clean although the air vents often allow ash to build up inside the grill. I have not used a grill better than this and I will not go back to propane unless its broil king.
Date published: 2021-06-08
Rated

5

out of

5
by
Hardcore smoker
from
Great smoker - retains heat very well
This is my third smoker that I've purchased and by far it is the best. The temperature is very easy to control and maintain heat perfectly. It is well built and designed. However one thing I will note is that I thought the keg was manufactured in North America when in fact it is made overseas. You have to read the broil king website closely to see that it is only their gas grills that are made in North America. I traditionally avoid purchasing overseas barbeques because I have found them to be inferior to north American made products. However I do find the keg to be very well built and designed.
Date published: 2020-06-25
Rated

5

out of

5
by
54 yr old Meat eater
from
6 years and counting..
I have trucked this Broil King Keg across the Midwest. Cooked in 7-8 states with this grill/smoker. I have dropped it, picked up my beer and the Broil King Keg and grilled steaks an hour later. Worth every penny! I have buddies with the red and green ceramic brands. When the Broil King Keg is 700 degrees I can put my hand on the outside of it. Try that with a ceramic kamado. The Broil King Keg does not loose heat like a ceramic kamado.
Date published: 2021-03-07
Rated

5

out of

5
by
BKKegOwner
from
Bursting with flavour!
About 6 months ago, I bought a Broil King Keg 5000. Initially, I thought I'd only use it for slow cooking stuff occasionally but I basically use it for EVERYTHING now. The way that the Keg holds the juices from the meat in really means that the taste is just on a different level. Some of my favourites are brisket (as shown in the photo), baby back ribs, beef ribs, Korean-style BBQ dishes, and even burgers. All unbelievably delicious. And the upper rack is great for separating things a bit from the flames. All in all, I'm extremely satisfied. Great product.
Date published: 2021-06-08
Rated

3

out of

5
by
JHibbs
from
Very Good but......
I bought my BK Keg 5000 about 3 weeks ago and as for as lighting, stability of temperatures, efficiency everything is great as everyone says, love it and It's rapidly becoming the go to cooking device. But I have a huge gripe about the cast iron grill grate and the grate removal tool. To start at the end, last weekend, 2 weeks into ownership I took the grate out with the tool, it slipped off, dropped on the floor and being cast iron it smashed. I haven't had chance to speak with customer service yet so can't comment on that but it has really tainted the experience. So, brilliant but flawed design and in my view wrong choice of material.
Date published: 2019-10-15
Rated

3

out of

5
by
Huedin01049
from
Not an amazing barbeque
Hello, I was hoping to have a special grill that could give me the joy of making a barbecue. The problems are design and quality. If you put too much coal, it ignites hard because the bottom holes for air are few and when you put the coal it clogs, you have to place it carefully piece by piece. The ash tray, if you do not put an aluminum foil on it, burns and destroys quickly. The cover gasket will not last long, in less than a year it looks bad. For the money I paid, I could have a traditional brick grill that never fails. Don't get me wrong, you can make a good steak but it takes a long time and gets ridiculous when you have 10 guests. Even a gypsy grill does a better job. I'm honestly sorry I can't write a good review ... I have over 30 years of experience making grills.
Date published: 2022-04-04
Rated

5

out of

5
by
Sandy7416
from
Incredible flavours
My favorite bbq, cooked Christmas dinner in the snow for 16 and blew everyone away. Great smoke and charcoal flavour.
Date published: 2019-10-24
Rated

3

out of

5
by
MC22
from
Great Grill, but starting to disintegrate
Grill has worked great, however the three brackets holding the grill plate in place have started to disintigrate. Screws have rusted / fallen out due to heat and bracket no longer holds the weight of the grill plate. The brackets are part of the body of the grill - not sold separately.
Date published: 2020-05-05
CHECK OUT OTHER GRILLS IN THIS SERIES.