The Broil King® Keg™ 5000 features 480 sq. in. total cooking space, including a chrome coated secondary rack, a heavy-duty cast iron cooking grid, removable ash tray, resin side shelves, a durable steel base and metallic charcoal paint finish.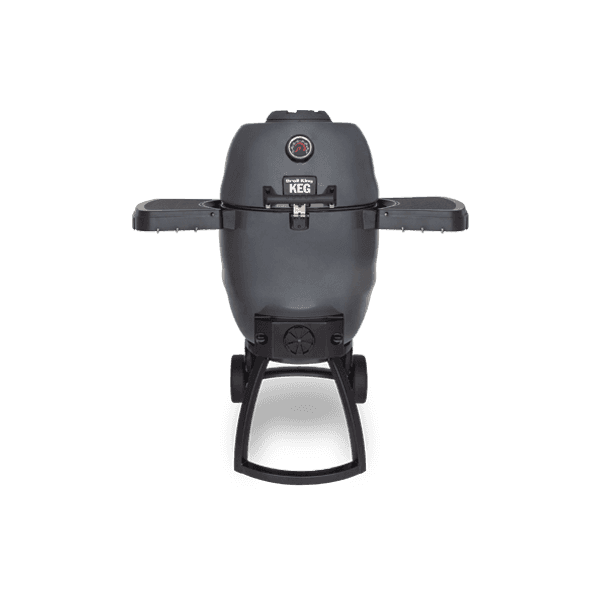 CHARCOAL
280 SQ. IN.
PRIMARY COOKING SPACE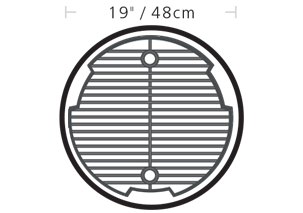 PERFORMANCE GRILL FEATURES.
Every Broil King is built with performance features that deliver unparalleled cooking versatility.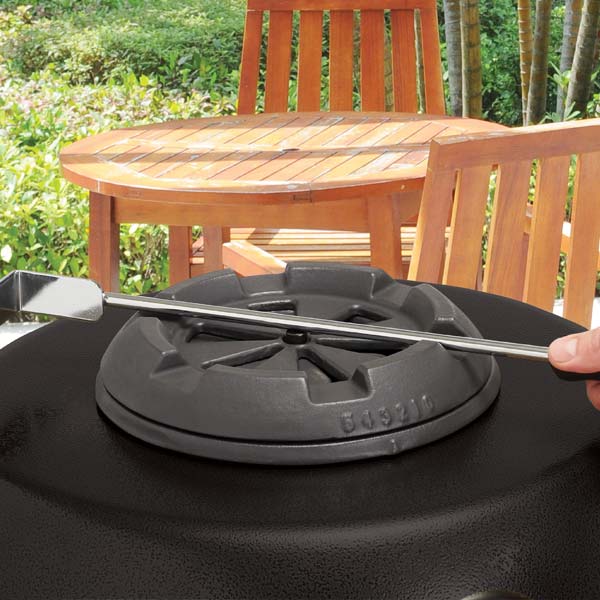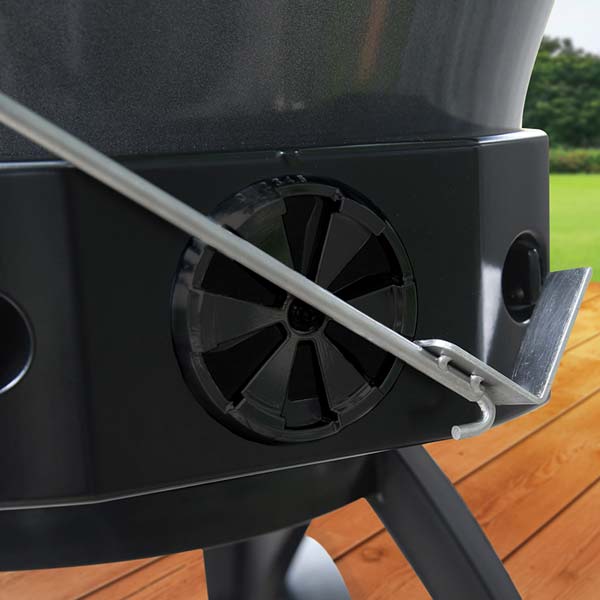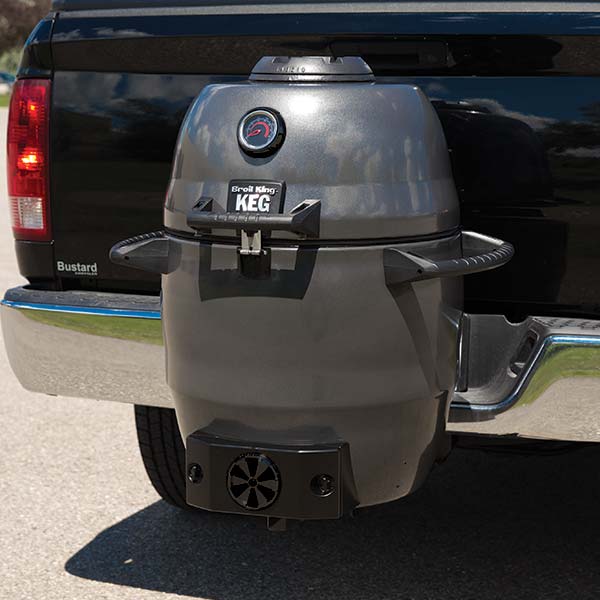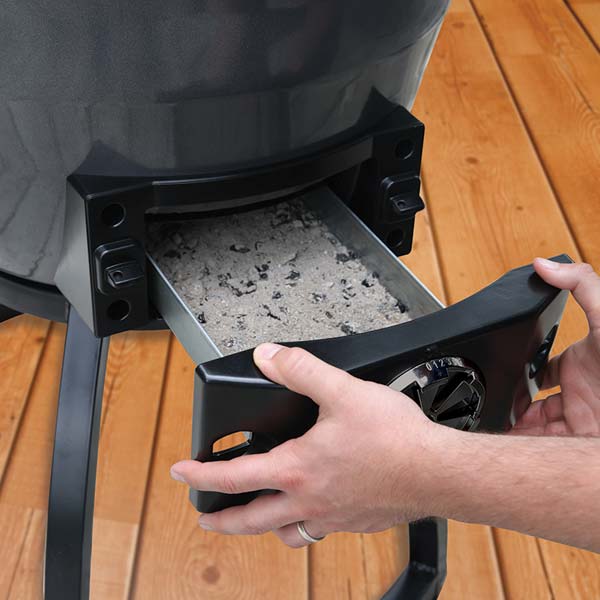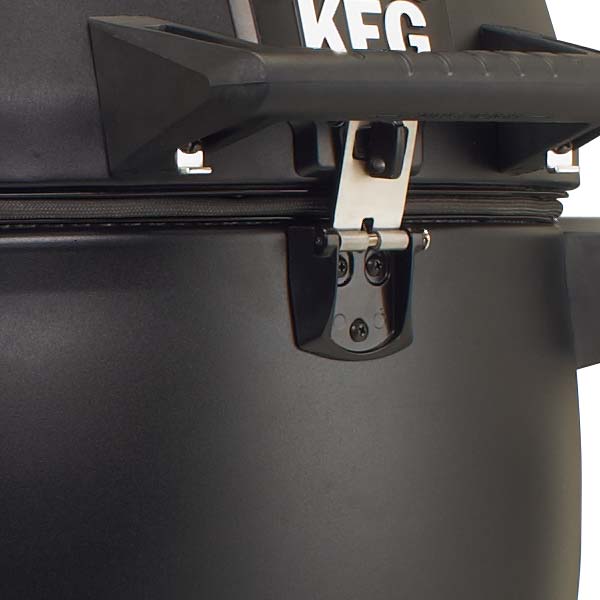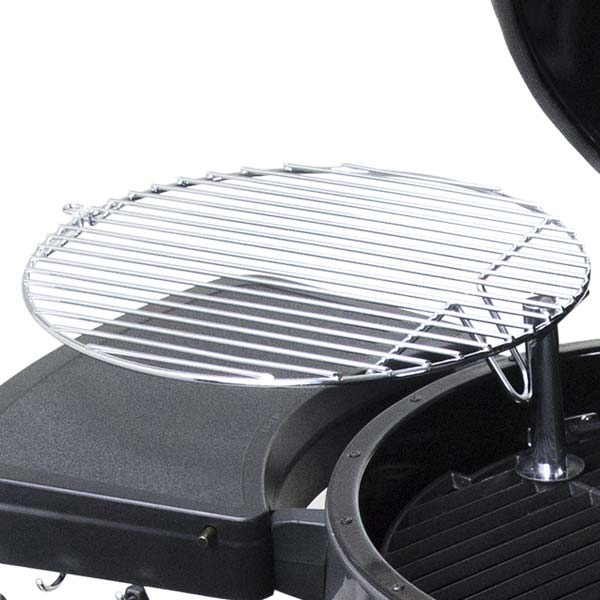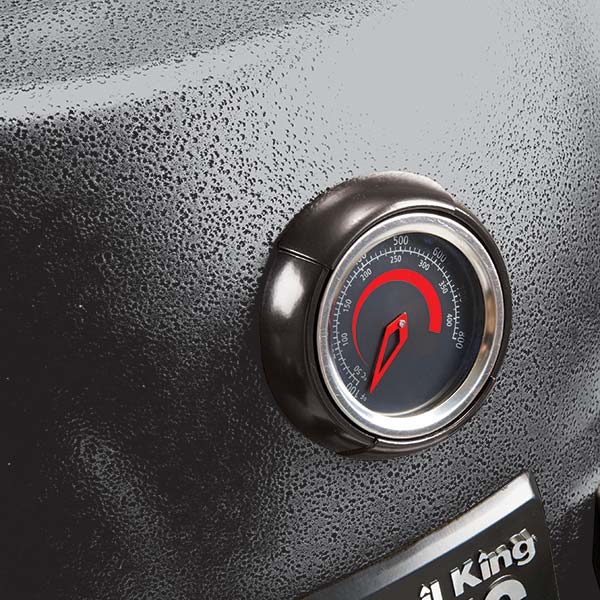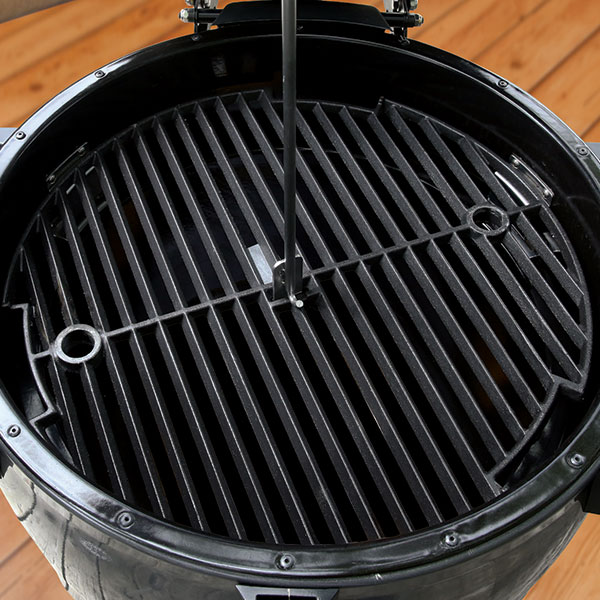 PERFORMANCE GRILL FEATURES
Every Broil King is built with performance features that deliver unparalleled cooking versatility.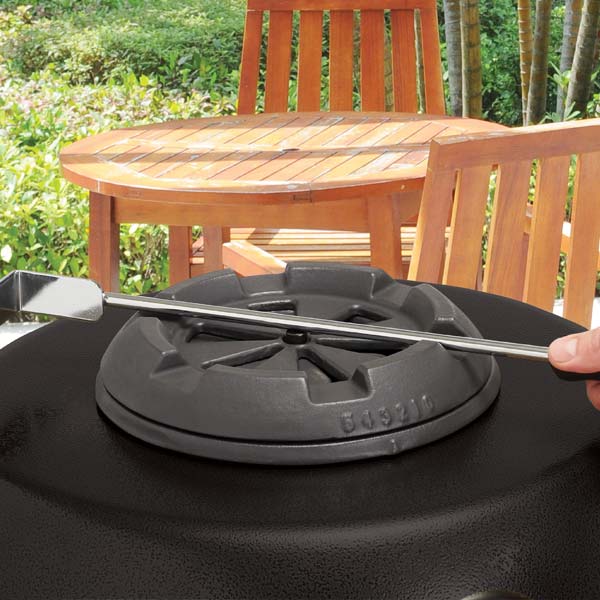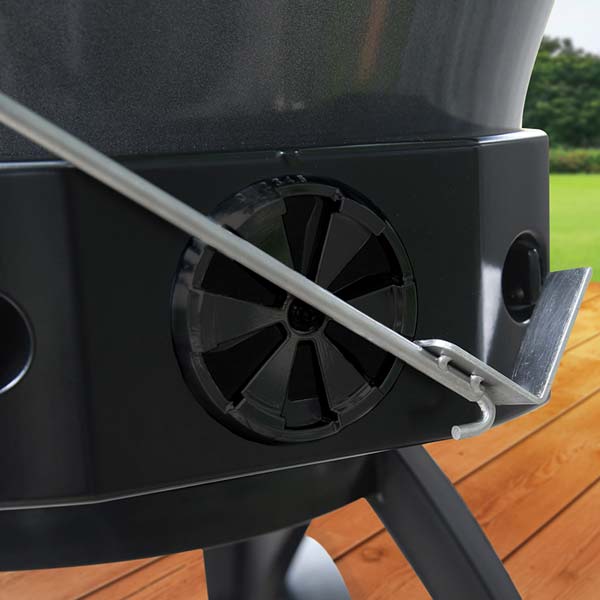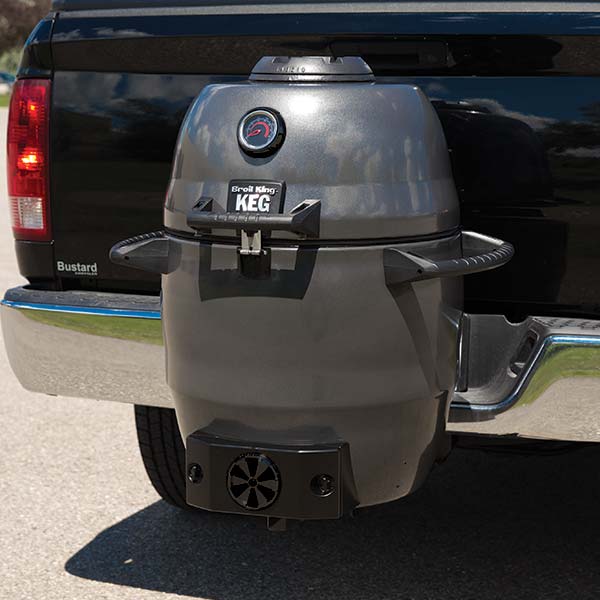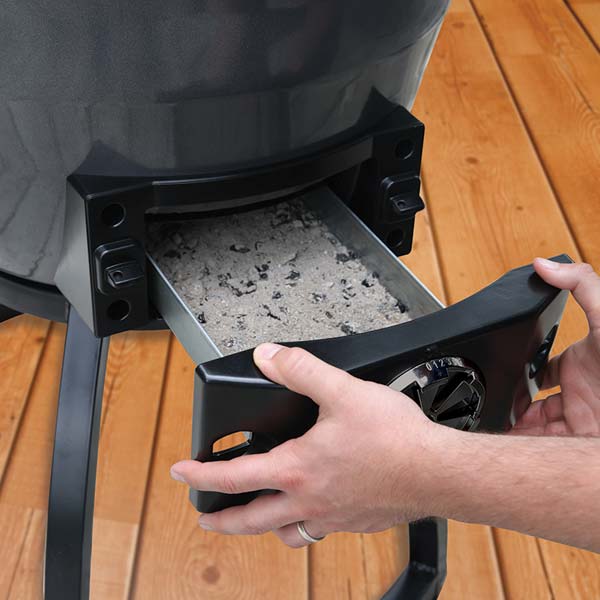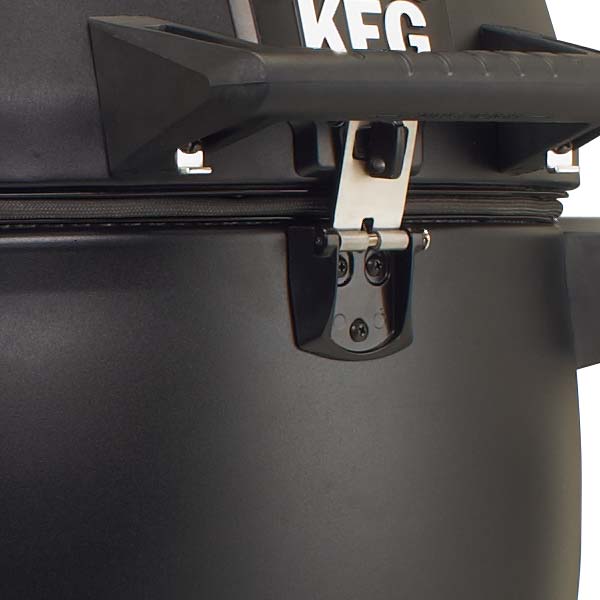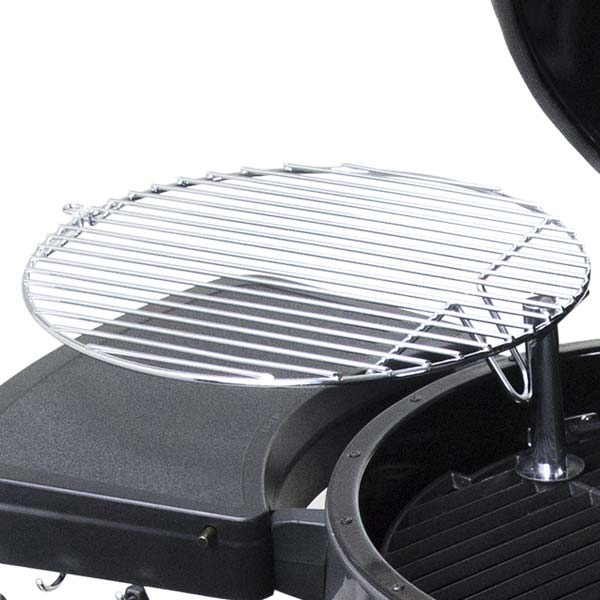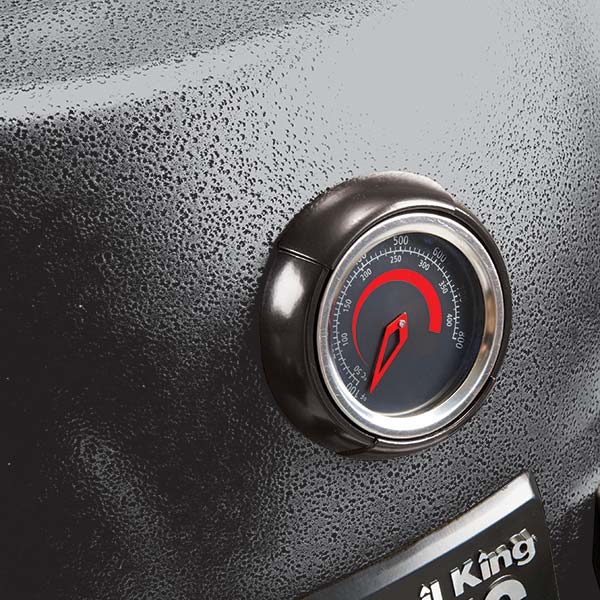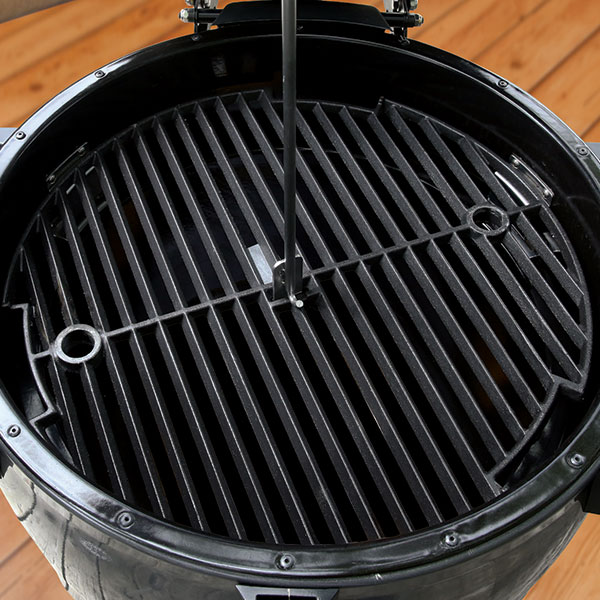 IDEAS TO GET YOU STARTED.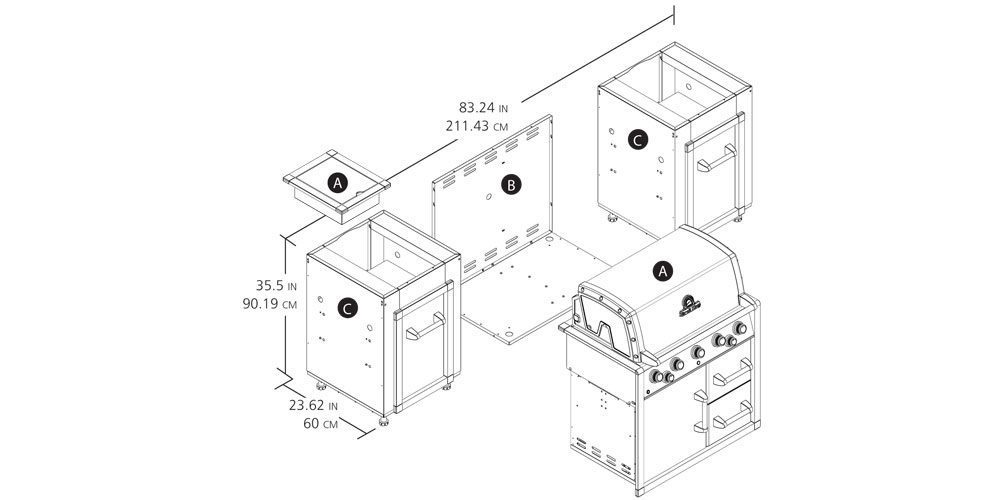 Rated

5

out of

5
by
Hardcore smoker
from
Great smoker - retains heat very well
This is my third smoker that I've purchased and by far it is the best. The temperature is very easy to control and maintain heat perfectly. It is well built and designed. However one thing I will note is that I thought the keg was manufactured in North America when in fact it is made overseas. You have to read the broil king website closely to see that it is only their gas grills that are made in North America. I traditionally avoid purchasing overseas barbeques because I have found them to be inferior to north American made products. However I do find the keg to be very well built and designed.
Date published: 2020-06-25
Rated

3

out of

5
by
JHibbs
from
Very Good but......
I bought my BK Keg 5000 about 3 weeks ago and as for as lighting, stability of temperatures, efficiency everything is great as everyone says, love it and It's rapidly becoming the go to cooking device. But I have a huge gripe about the cast iron grill grate and the grate removal tool. To start at the end, last weekend, 2 weeks into ownership I took the grate out with the tool, it slipped off, dropped on the floor and being cast iron it smashed. I haven't had chance to speak with customer service yet so can't comment on that but it has really tainted the experience. So, brilliant but flawed design and in my view wrong choice of material.
Date published: 2019-10-15
Rated

3

out of

5
by
MC22
from
Great Grill, but starting to disintegrate
Grill has worked great, however the three brackets holding the grill plate in place have started to disintigrate. Screws have rusted / fallen out due to heat and bracket no longer holds the weight of the grill plate. The brackets are part of the body of the grill - not sold separately.
Date published: 2020-05-05
Rated

1

out of

5
by
Ray Ack
from
Where it was made,
Who ever it was I talk to about where this Keg was made, They told U.S. and Canada, Now that I have it I see it was made in China, I am not happy, Ray
Date published: 2020-06-02
Rated

5

out of

5
by
Cheesy
from
Efficient Perfect Heat Every Time !
By far my best BBQ purchase to date. The heat is extremely easy to control and maintain, and makes charcoal grilling a pleasure. Whether its 6 hours cooking ribs, or 16 hours cooking a large pork shoulder for pulled pork.....it's perfection every time!!! After set up, and dialling in the perfect temperature, I can confidently leave the grill un-attended, and enjoy several hours at the beach, only to return to the exact temperatures I set it at. If you are intimidated by the thoughts of charcoal grilling, please don't be!!! You are cheating your taste buds!!! After a few uses, and learning your set up, this thing does the cooking for you..... As simple as a crockpot....Set it and forget it! Can't wait to purchase and try the new Regal Pellet 500!
Date published: 2019-10-27
Rated

5

out of

5
by
TonyM
from
So great, I bought a 2nd one!!
I originally bought this grill around 2009 when it was known as the Bubba Keg. That grill was AWESOME, but was in need of a few repairs. I could've bought a BGE or any other kamodo-style grill, but for the money, the BK Keg 5000 is the best value and it cooks just as great! The new ash drawer is a nice added feature, but unfortunately I am not able to use any of my old fans to control temps like I could with the old bottom vent. Other than that....BK 5000 is an AWESOME product!
Date published: 2020-06-01
Rated

5

out of

5
by
DustinCanada
from
Very Efficient Smoker/Grill
I've now had my Broil King Keg for 2 years. I've smoked brisket, pork legs, chickens, have grilled burgers, chicken wings, shrimp, etc. But what surprised me was that our families favorite use for the Keg is to get it up to 650F and use it as a pizza oven. It holds heat really well. My only complaint would be that the I rarely use the top stainless steel rack because it seems to get in the way.
Date published: 2019-11-29
Rated

5

out of

5
by
WillyNaylor
from
Great BBQ!
Couldn't be more pleased with my Keg 2000. With proper care it will last many, many years. I use little pieces of Denso tape to cover the nuts and bolts to avoid any corrosion. Vacuum out the ash trap after every couple uses. Keep the vents lubed with lard regularly. It is very well built and produces great tasting food every time!
Date published: 2019-10-23
CHECK OUT OTHER GRILLS IN THIS SERIES.