The Broil King® Keg™ 5000 features 480 sq. in. total cooking space, including a chrome coated secondary rack, a heavy-duty cast iron cooking grid, removable ash tray, resin side shelves, a durable steel base and metallic charcoal paint finish.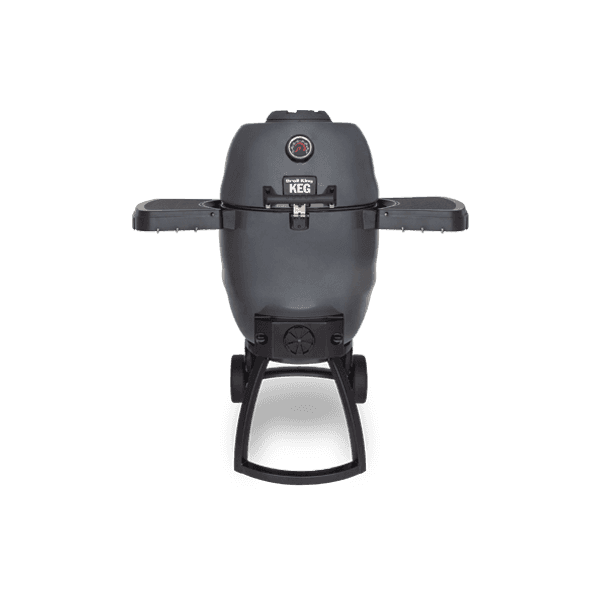 CHARCOAL
280 SQ. IN.
PRIMARY COOKING SPACE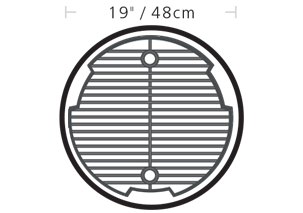 PERFORMANCE GRILL FEATURES.
Every Broil King is built with performance features that deliver unparalleled cooking versatility.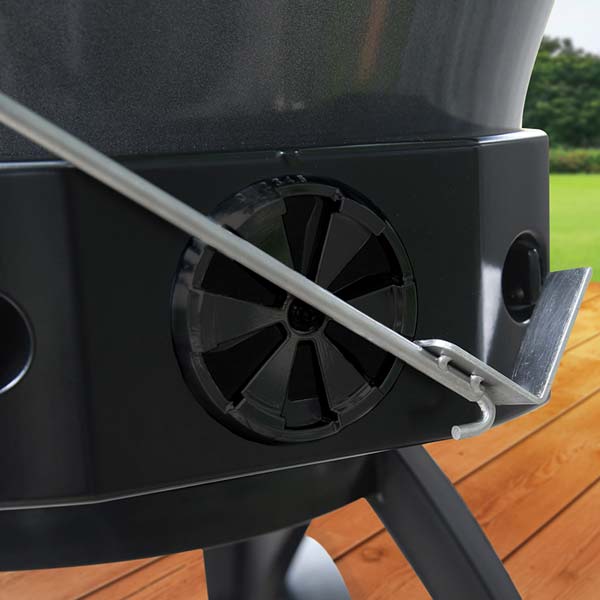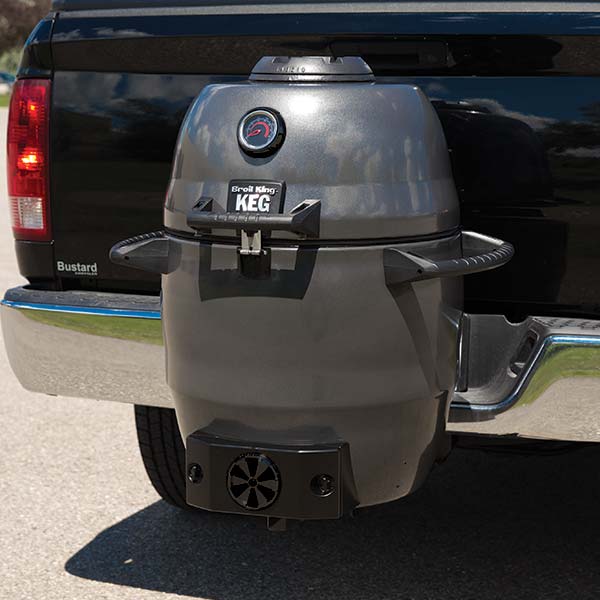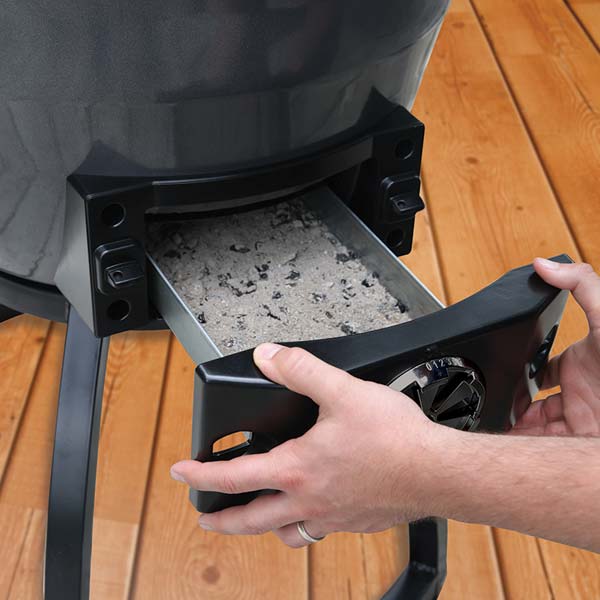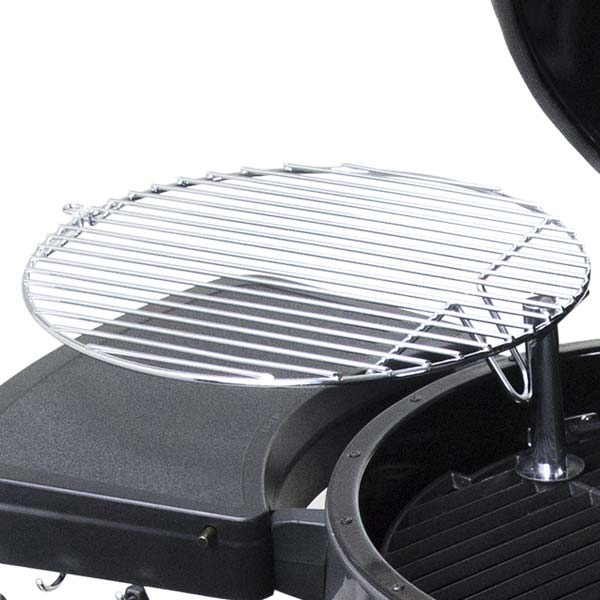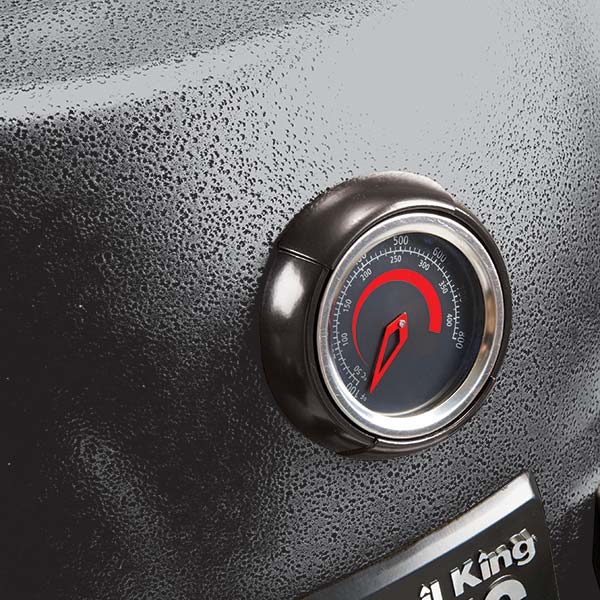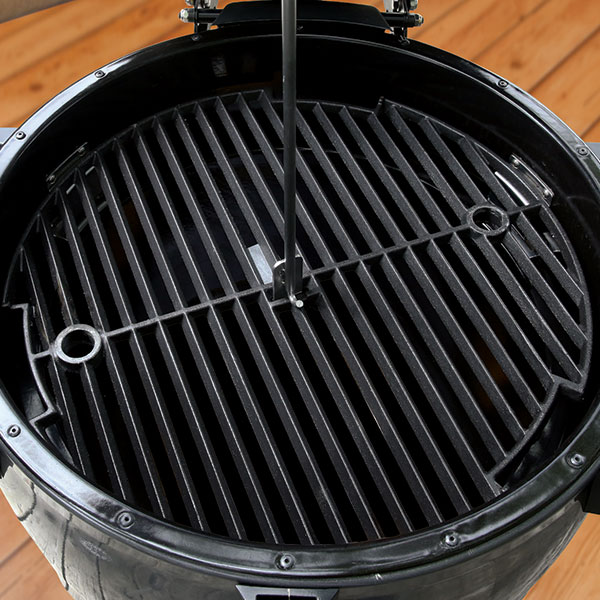 PERFORMANCE GRILL FEATURES
Every Broil King is built with performance features that deliver unparalleled cooking versatility.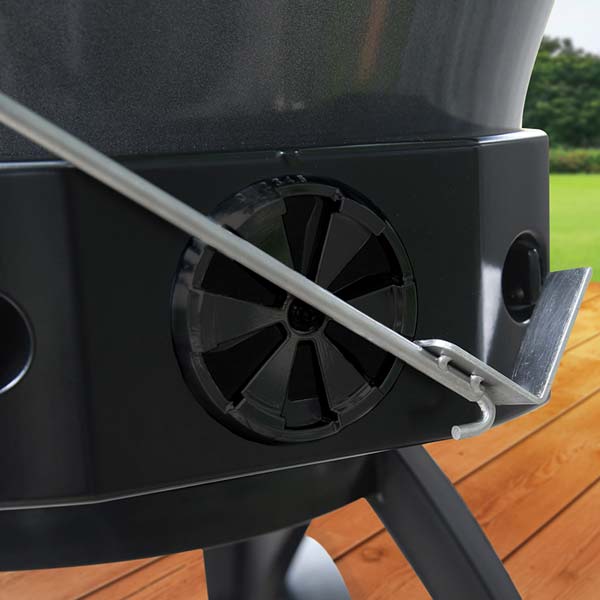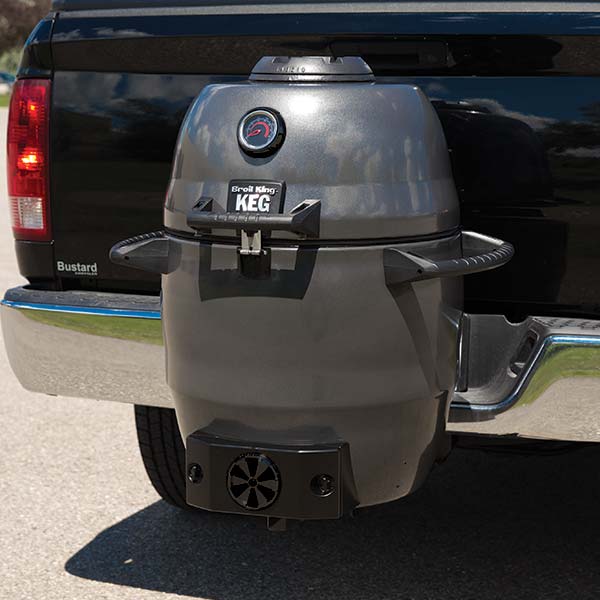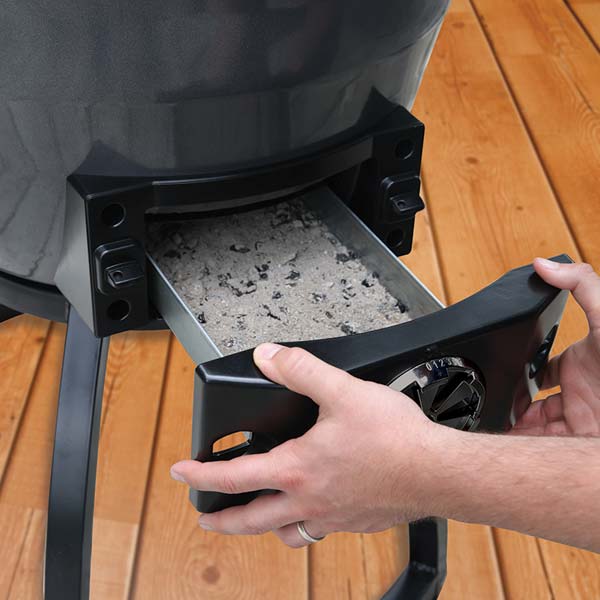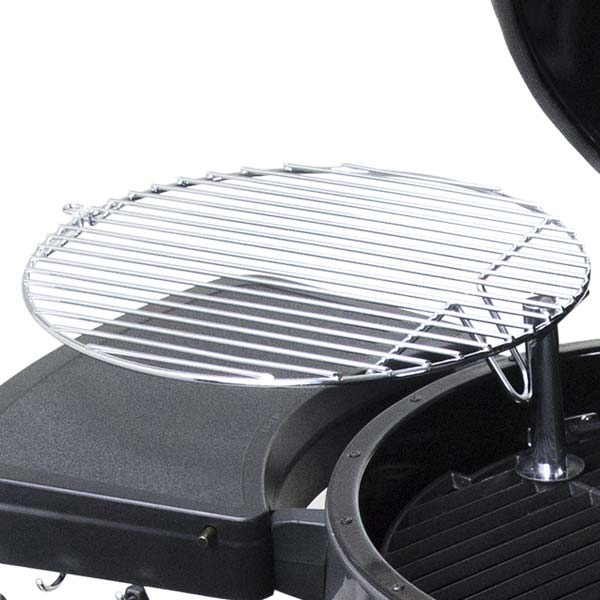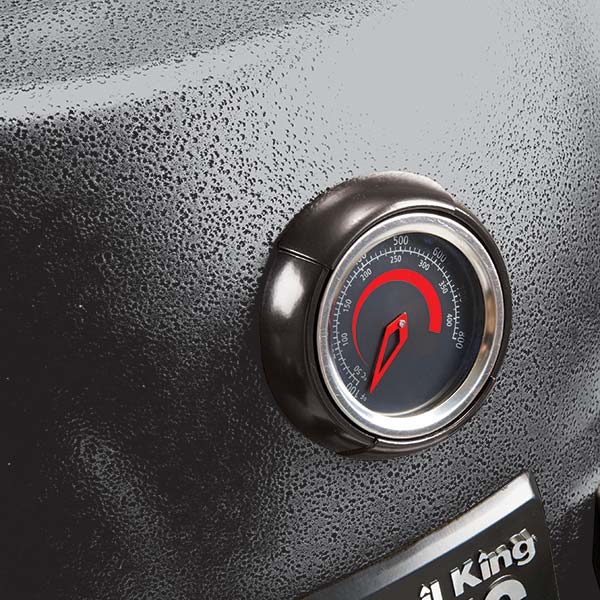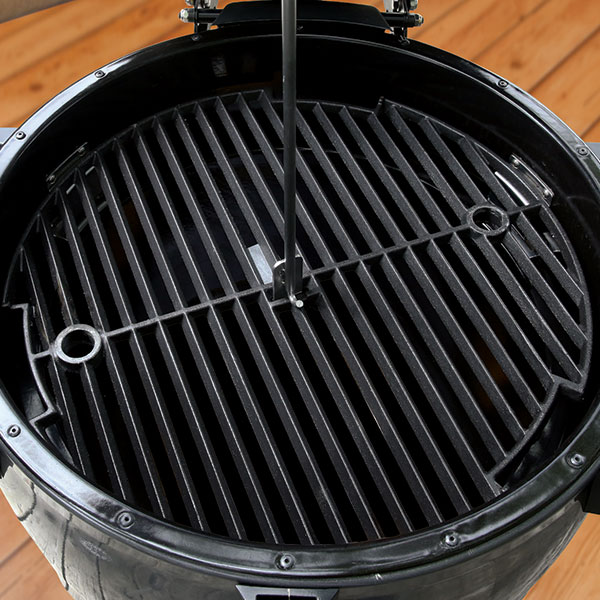 IDEAS TO GET YOU STARTED.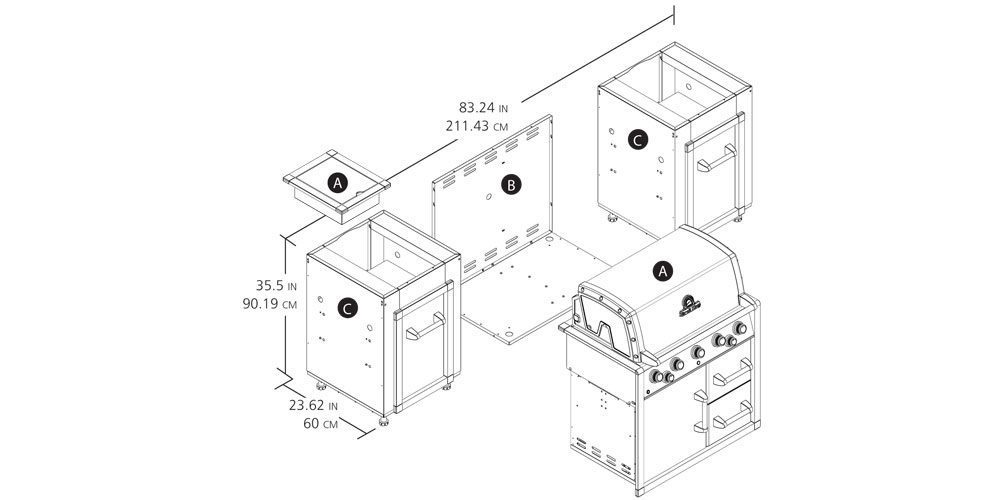 Rated

5

out of

5
by
The Dawg
from
Perfect for charcoal cooking period
Just bought was using a weber performer grill and was happy but always dirty and use of fuel was enormous. First cook on the Keg was roast chickens and pork tenderloin with clean hands easy to spark up and temperature was much more consistent than the weber smoking was good and with the dyfuser the meat was totally off direct heat..... Let me tell you the meat was the absolute juiciest and best I have eaten flavourful land downed to perfection This is the grill I should have started with but was afraid due to the cost but I wish I would have purchased sooner simply clean, simple and delicious
Date published: 2014-08-09
Rated

5

out of

5
by
KCPETE
from
Love this grill!
I won a prize from my work and it was advertised as a medium green egg. Before I claimed it I did LOTS of research on similar grills and asked friends that owned Green Eggs and after careful consideration, I chose to use the $$ that would have gone to a GE to a BK Keg. With all the versatility of this cooking machine and especially the portability I have no regrets. I've cooked everything from a Thanksgiving turkey and extra thick rib eye steaks to pizza and everything came out perfect. The steaks are some of the best I've ever whipped up. My wife is getting tired of me wanting to cook everything on it though. For Christmas guess what I got...lots of grilling accessories and gift cards to our local BBQ center. I think she's happy as well!!
Date published: 2014-12-30
Rated

5

out of

5
by
Darlowe
from
DURABLE KEG
I won this around the Christmas of 2019. This monster is heavy but is very durable as the delivery guy dropped it off the truck when he was delivering it. Suffering only a small dent the assembly of this beast took only 30 minutes. I got to use it starting in the summer of 2020 and it was shockingly easy. having the vents on 3 makes all of my grilling quick and easy, the thermometer is accurate and I know when my food is getting scorched. Easy to clean although the air vents often allow ash to build up inside the grill. I have not used a grill better than this and I will not go back to propane unless its broil king.
Date published: 2021-06-08
Rated

5

out of

5
by
Hardcore smoker
from
Great smoker - retains heat very well
This is my third smoker that I've purchased and by far it is the best. The temperature is very easy to control and maintain heat perfectly. It is well built and designed. However one thing I will note is that I thought the keg was manufactured in North America when in fact it is made overseas. You have to read the broil king website closely to see that it is only their gas grills that are made in North America. I traditionally avoid purchasing overseas barbeques because I have found them to be inferior to north American made products. However I do find the keg to be very well built and designed.
Date published: 2020-06-25
Rated

5

out of

5
by
colincci
from
Amazing Grilling
I purchased this product a few months ago. It is well constructed and assembly was simple. I have been very impressed with the efficiency and flexibility. For low and slow smoking or extremely hot grilling it handles both equally well. I am continuoulsy amazed at how fuel efficient it is. I can do a six hour smoke on one load of charcoal and have plenty left over for high temp (600+) gilling of steaks the next day.This is one purchase that I am definitely getting my monies worth out of.
Date published: 2014-09-27
Rated

3

out of

5
by
JHibbs
from
Very Good but......
I bought my BK Keg 5000 about 3 weeks ago and as for as lighting, stability of temperatures, efficiency everything is great as everyone says, love it and It's rapidly becoming the go to cooking device. But I have a huge gripe about the cast iron grill grate and the grate removal tool. To start at the end, last weekend, 2 weeks into ownership I took the grate out with the tool, it slipped off, dropped on the floor and being cast iron it smashed. I haven't had chance to speak with customer service yet so can't comment on that but it has really tainted the experience. So, brilliant but flawed design and in my view wrong choice of material.
Date published: 2019-10-15
Rated

5

out of

5
by
Salty Dawg
from
Best ever!!!
Tough And durable for kamando cooking.....very capable of temps 200 degrees and up and holds temp spot on. Living in a winter climate was looking for something that was insulated enough to cook in cold weather, does the job very nicely. Will purchase again in 10 - 15 years when this one wears out
Date published: 2014-09-13
Rated

1

out of

5
by
Spaggy
from
Poor Design
The temperature of a kamado cooker is controlled by air flow. There is an adjustable vent on the bottom and an adjustable vent on the top. Very small changes in air flow make big temperature differences. This grill leaks air very badly around the ash pan / lower vent assembly at the bottom of the keg. I was unable to get my temperature below 400f for over 8 hours on a test fire. The next day, I covered the offending assembly with electrical tape and was able to maintain a temperature of 250f for hours. It's shameful that a brand new grill needs to be taped up Red Green style to function properly. Shame on you Broil King!
Date published: 2020-03-04
CHECK OUT OTHER GRILLS IN THIS SERIES.