Perfect steak quesadillas with southwest lime marinade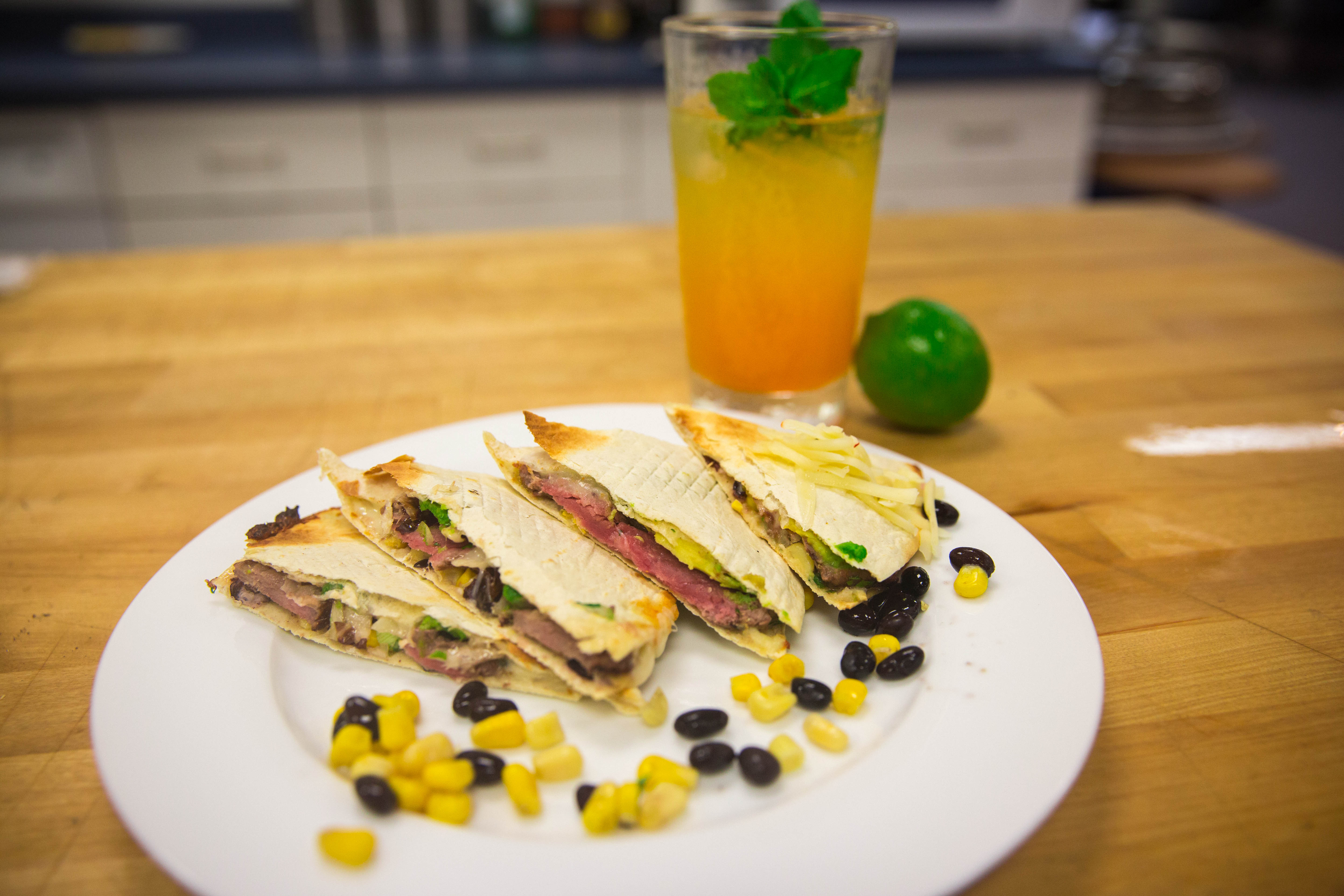 2  Steaks – 1″ thick   (We used New York Strip)
8   10″ flour tortillas
Southwest Lime Marinade
1/8 cup lime juice
1/8 cup olive oil
2 tablespoons cumin
2 tablespoons paprika
1 teaspoon cayenne pepper
1 teaspoon course black pepper
1 tablespoon course salt
1 tablespoon garlic powder
Quesadilla toppings:
Corn kernels
Black beans
Green onions
Lots of fresh cilantro
Sliced avocado
Shaved radicchio
Monterrey Jack cheese
Prepare marinade,  add steaks and marinate for 45 mins;
Preheat barbecue on HIGH.   Reduce to MEDIUM, and grill steaks to rare – about 6 minutes turning twice.  Let rest and then thinly slice.
Combine corn, beans, onions and cilantro and divide mixture across  4 of the tortillas.   Add the avocado and steak and sprinkle with the radicchio and cheese.  Cover with remaining tortillas.
Reduce heat to LOW and place the quesadillas on the cooking grids and grill about 3 minutes per side.   Transfer to a cutting board and let sit a few minutes before slicing.
You can also use a quesadilla basket to save headaches!   The basket holds the quesadilla tightly and gives it  a great  shape.   We suggest the  GrillPro quesadilla basket –  item 98175.
Happy Grilling!