PROUDLY BUILT IN NORTH AMERICA
We are committed to producing gas grills that you can count on for the utmost in performance, built with quality materials for years of durability. Broil King gas grills are manufactured in North American factories located in Huntington Indiana, Dickson Tennessee and Waterloo Ontario.
When it comes to quality, there can be no compromise.  Improvement to quality is a never ending journey.  Onward was the first grill company to embrace ISO quality standards and remains committed to insuring and continuously improving the quality of every process, component, product and service to deliver an exceptional experience our customers have grown to trust.
Waterloo, Ontario, Canada
Specializing in production of Broil King Sovereign, Signet, Monarch, and Gem models as well as European Baron production models.

Specializing in production of Broil King Imperial, Regal, Baron and built-in models.
Specializing in production of Broil King Crown and Baron models.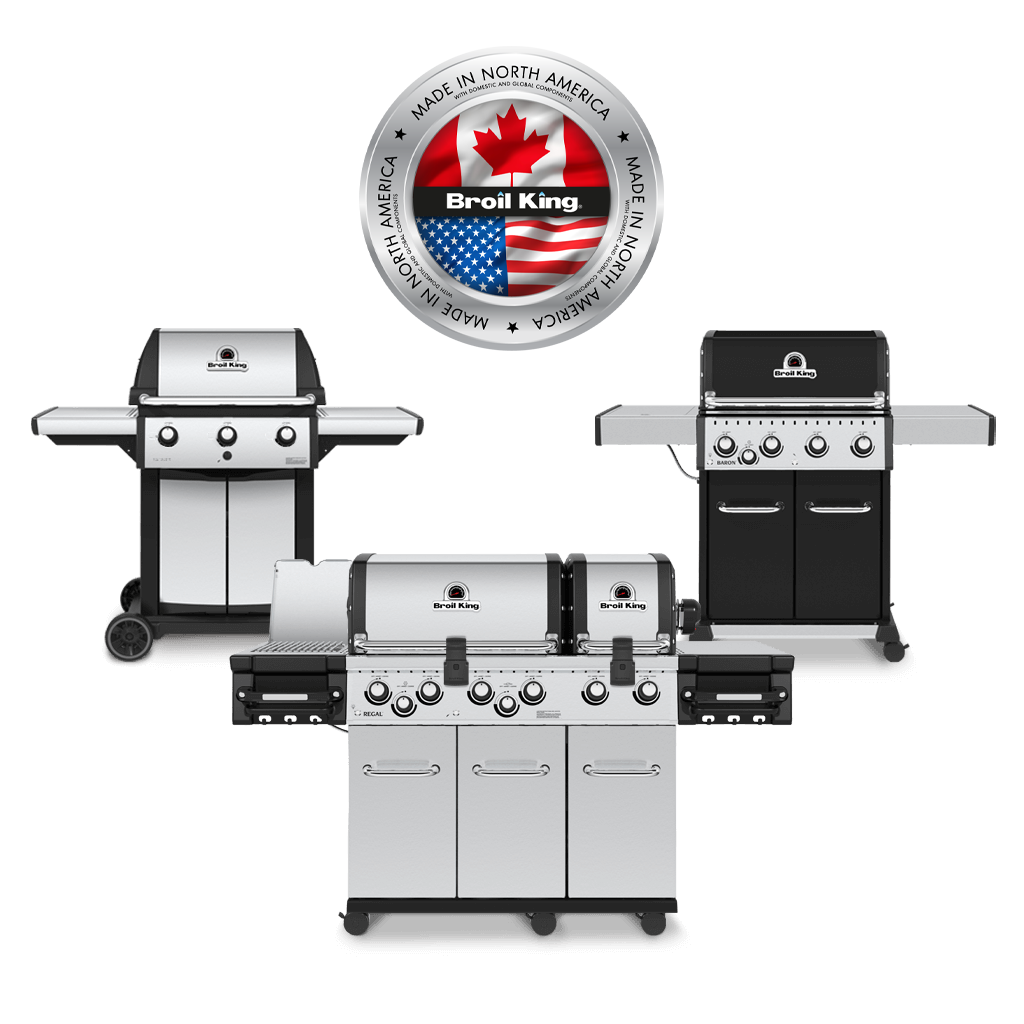 BUILT TO DELIVER PERFORMANCE.
BUILT TO DELIVERY BARBECUE FLAVOR.
BUILT BY NORTH AMERICANS.
BUILT WITH NORTH AMERICAN STEEL.
BUILT BY A FAMILY OWNED COMPANY.
BUILT TO LAST.
Onward Manufacturing Company insources major components to its own factories.
It is the most vertically integrated grill manufacturer in the world producing and finishing its own Aluminum, Resin and Steel Components.
All incoming materials are verified for conformance to our standards. Transformation of all products in third party factories are carefully engineered, tightly controlled and rigorously inspected to insure conformance to our standards of excellence.
Onward Manufacturing Company outsources certain products and components to specialized factories around the globe.