Recipe | Superbowl Wing Guide
At Broil King HQ, we're all geared up for the Superbowl this Sunday. Even those of us who aren't the biggest sports fans are looking for any excuse to cook up some delicious, barbecued grub to share with family or a few friends.
Of course, one of the perfect party snacks is chicken wings. They are simple to share finger foods that can be customized to suit the taste of any guest. It's easy to go the frozen, breaded route, but we prefer a fresh, grilled and perfectly seasoned wing, and it doesn't take that much effort to get a superior snack. We've even listed some of the popular flavours our staff like to create at home to give you a bit of inspiration, or you can go ahead and wing it!
Start by rinsing your wings in water and a little vinegar, dry, and lightly salt them.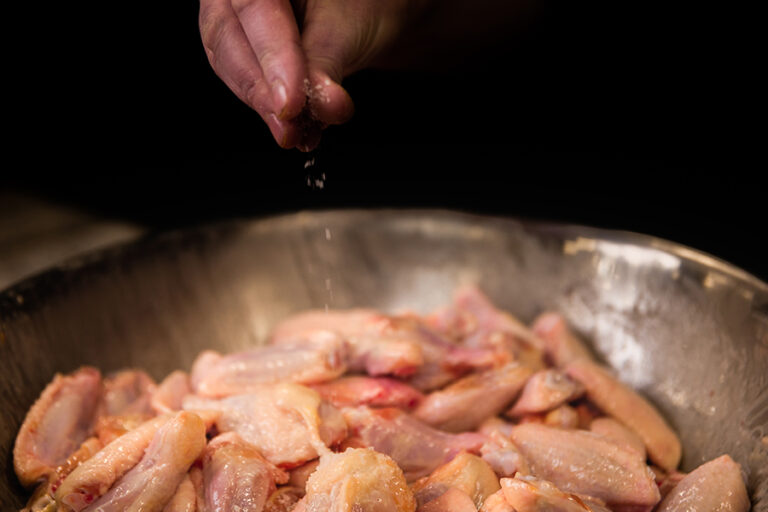 Coat the wings in olive oil and a little red wine vinegar. This will help to reduce sticking to your cooking surface and helps our rub adhere better.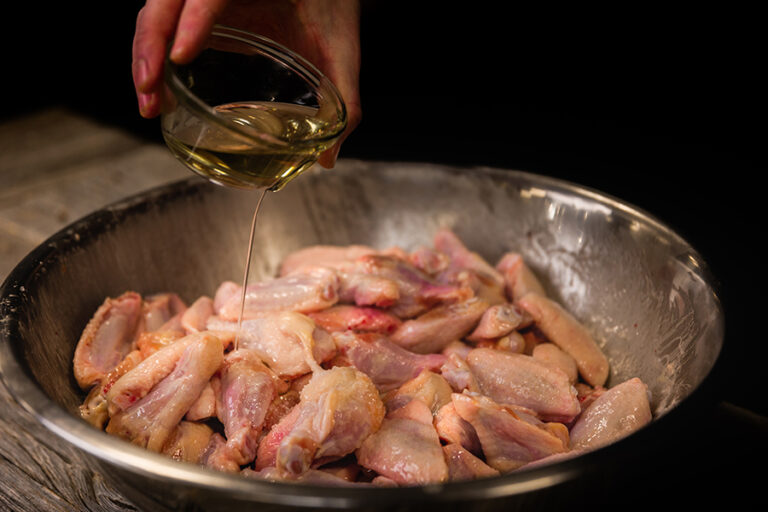 Toss the wings in a large bowl to ensure that they are evenly coated.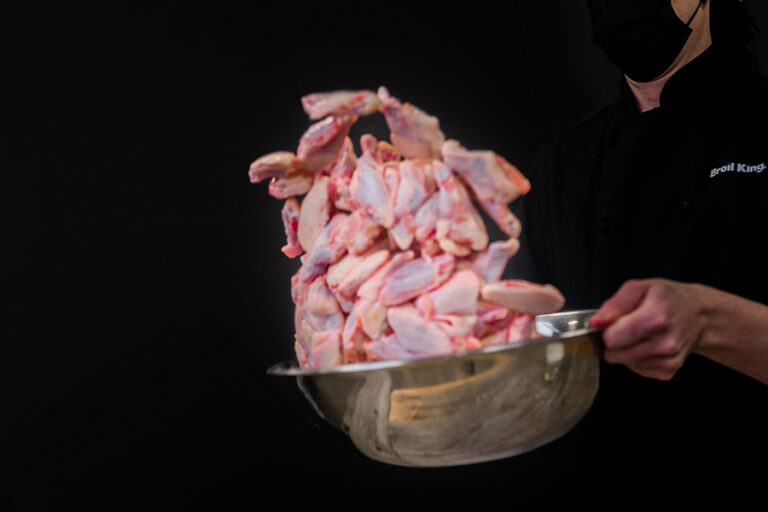 Preheat your grill to 375˚F (190˚C) and then place your wings directly on the grids above the burners for direct grilling.
Note: if you want sear marks use the peak side of the grids or flip them over for the golden brown full surface sear.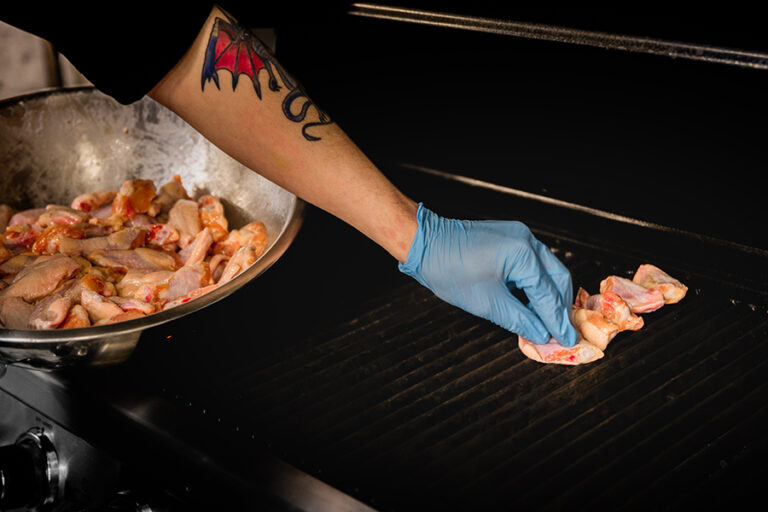 Flip the wings after 10 minutes, and keep flipping every 10 minutes until the skin has a golden brown color.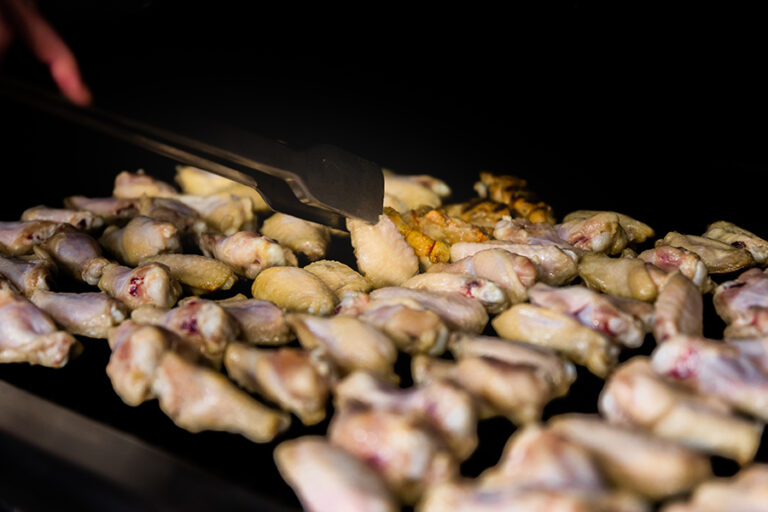 Continue grilling for another 10-15 minutes until you see a consistent golden crisp, and the meat temps at 165˚F (74˚C). Don't worry, while you can burn chicken wings you can't over cook them. Take your time and get the perfect golden skin.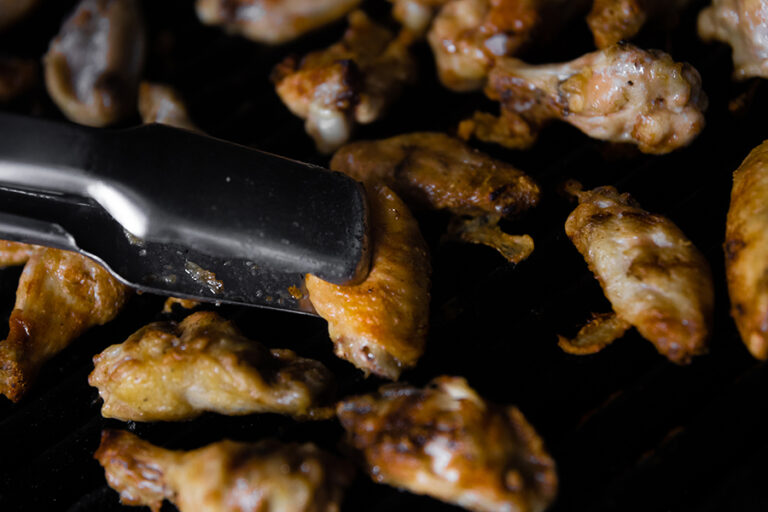 Remove your wings from the grill.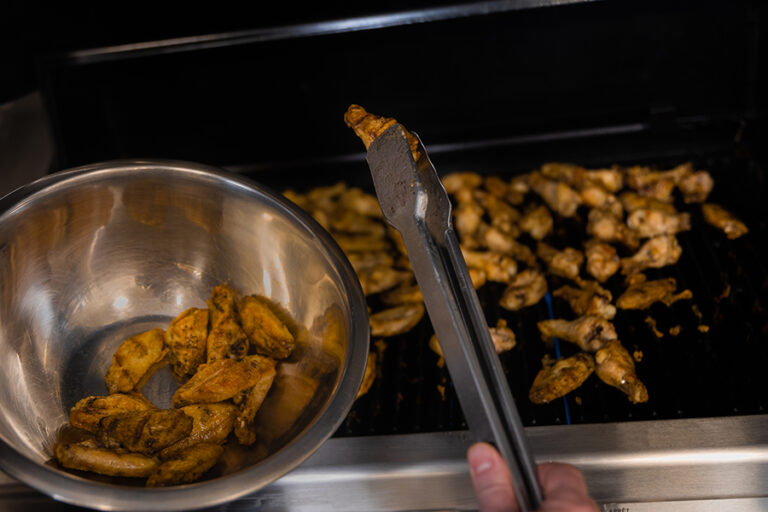 Toss your wings in any desired sauce or seasoning then enjoy! Feel free to put them back onto the grill once sauced to open up the flavor of the sauce with some char.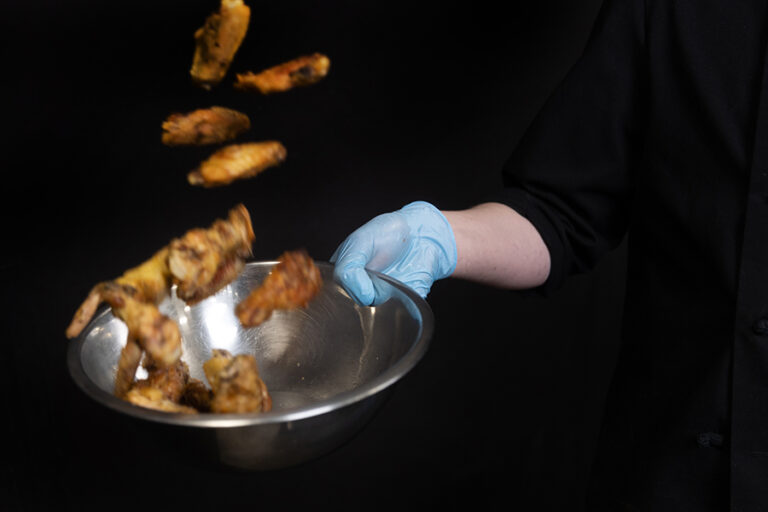 One part is equivalent to one tablespoon per pound of wings.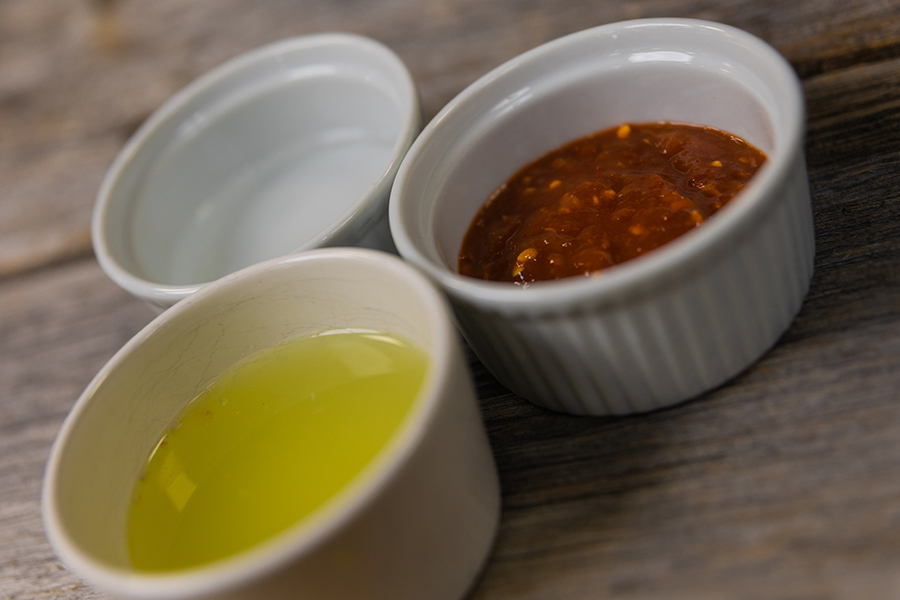 Chili Lime Tequila
2 parts Sambal Olec
1 part lime juice
1 part tequila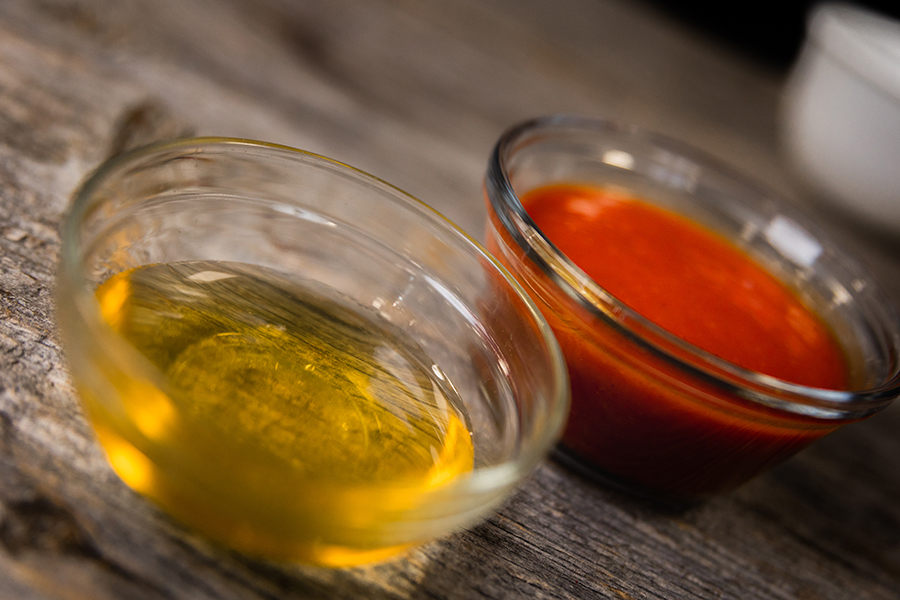 Honey Hot
1 part honey
1 part Frank's (or other desired hot sauce)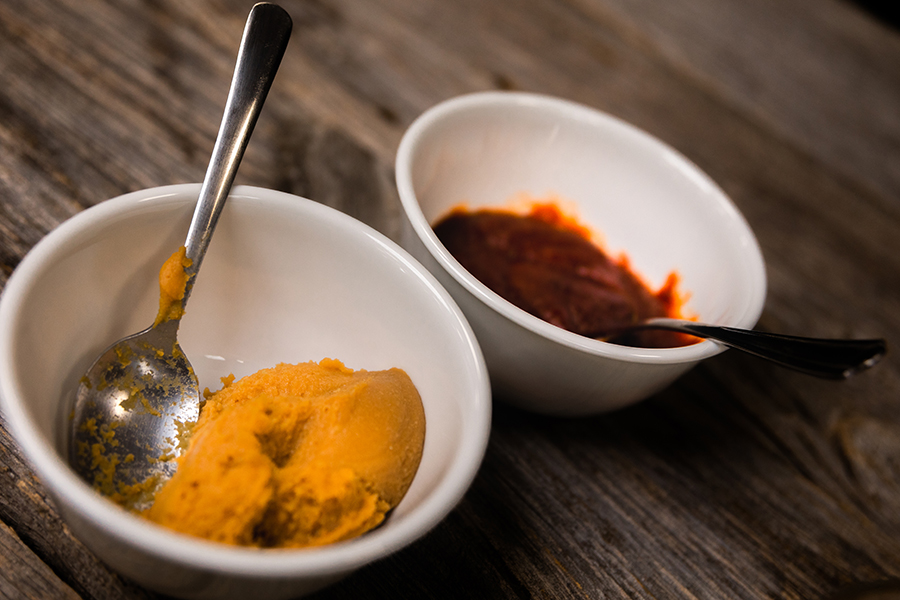 Gochujang
2 parts gochujang
1 part miso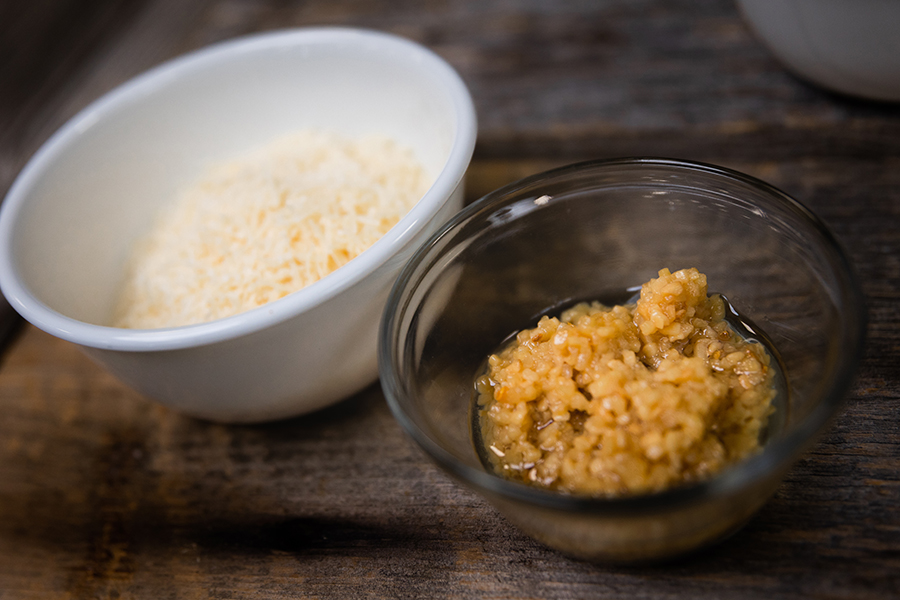 Gar Par
3 parts parmesan cheese
1 part minced garlic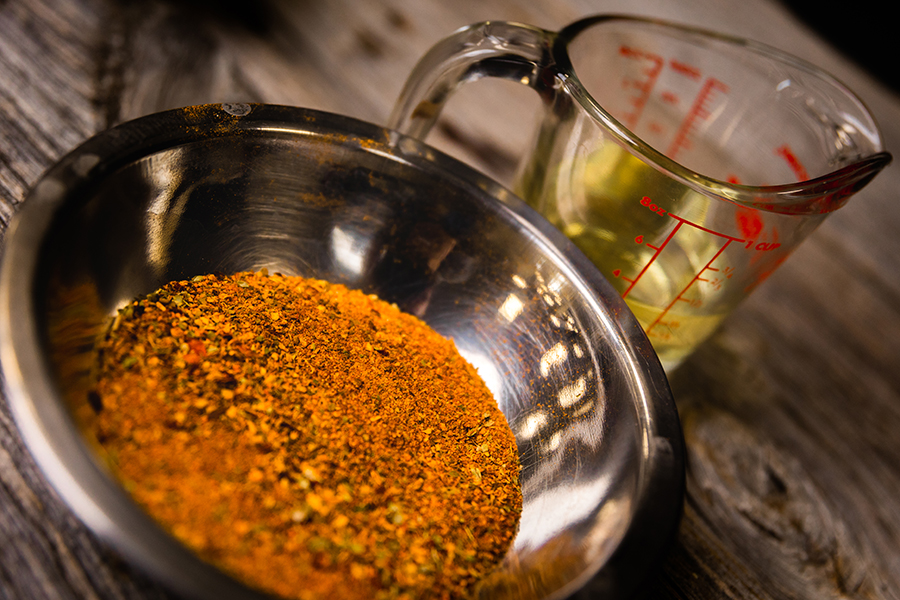 Dry Cajun
2 parts cajun spice
1 part vegetable oil
Rotisserie Tumble Basket
Perforated stainless steel basket wraps around rotisserie rod. Use as a tumbling basket for small food items.
16-inch Baron Precision Tongs
The extra-long handle keeps your fingers away from the heat and the precision tip offers better control when flipping items on the grill.
Deluxe Basting Set
The silicone basting brush and stainless basting bowl can be used on the grill surface or side burner to apply warm sauce to anything cooking on the grill.