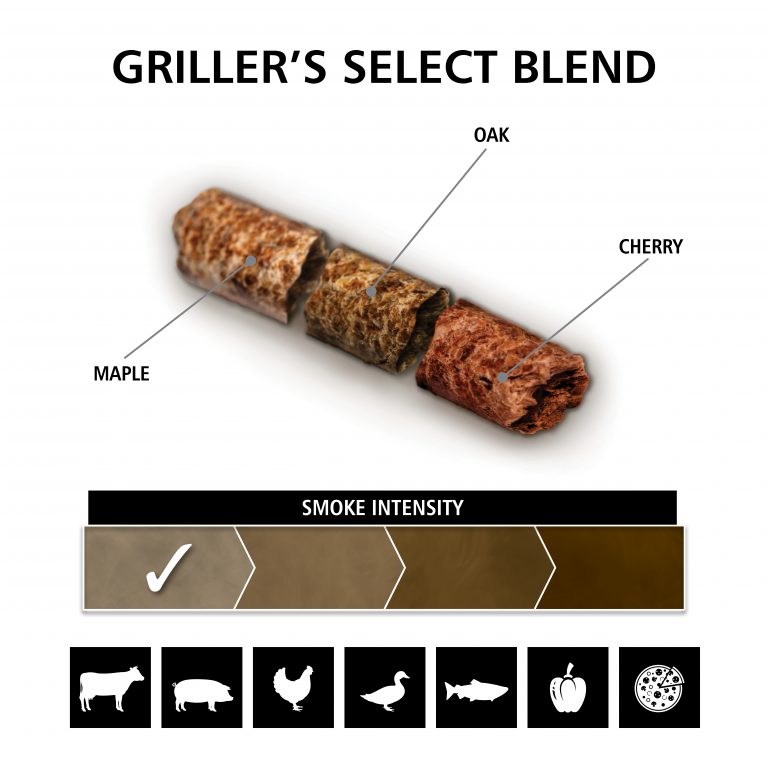 GRILLER'S SELECT BLEND WOOD PELLETS
63939
A blend of maple, oak and cherry. Perfect for everyday cooking, the Griller's Select Blend adds a gentle, sweet smoke for refined flavor. 100% Natural with no fillers, binders, or additives. 9 kg (20 lb) resealable bag.
BETTER FUEL FOR BETTER FLAVOR
Broil King's Premium Grilling Pellets are specifically designed to work with the Broil King® Pellet series grills. Our pellets are 100% natural and contain only premium wood with no fillers, oil additives, or binding agents. Available in a variety of blends, these premium pellets offer optimal cooking performance and great flavor. Our source woods are mixed before pelletizing, ensuring that each pellet contains the intended blend. This method allows for more repeatable cooking performance with a consistent burn and smoke flavor. Grilled Asparagus and Prosciutto Spears