The Gem™ 320 features 295 sq. in. primary cooking surface and includes 3 stainless steel tube burners, porcelain coated cast iron cooking grids, stainless steel Flav-R-Wave™ cooking system, and electronic ignition. The Gem™ 320 features durable resin drop down side shelves.
Note: We do not currently offer an exact fit or universal rotisserie Kit option for the Gem 320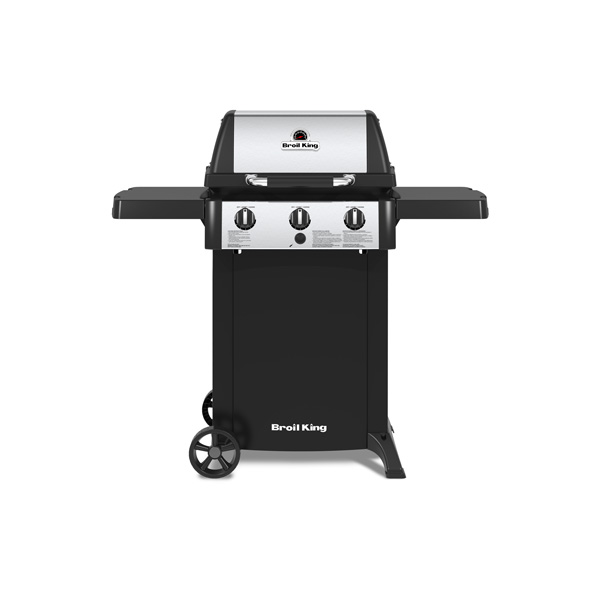 MAIN BURNER OUTPUT
24,000 BTU
PRIMARY COOKING SPACE
295 SQ. IN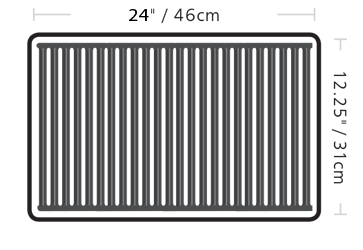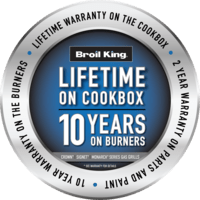 PERFORMANCE GRILL FEATURES.
Every Broil King is built with performance features that deliver unparalleled cooking versatility.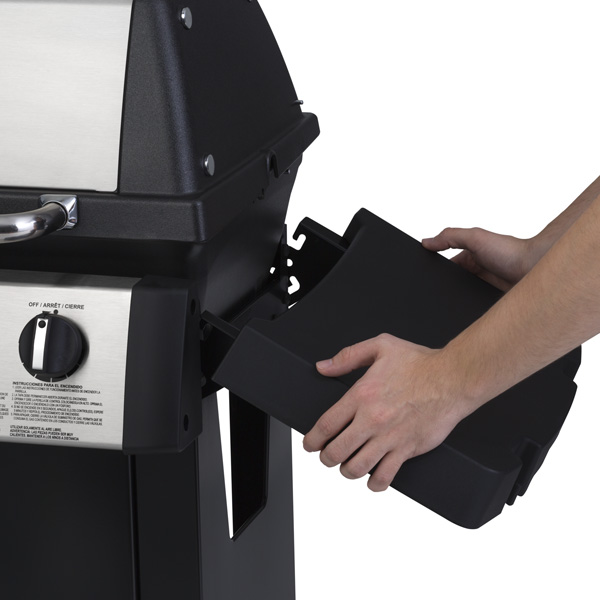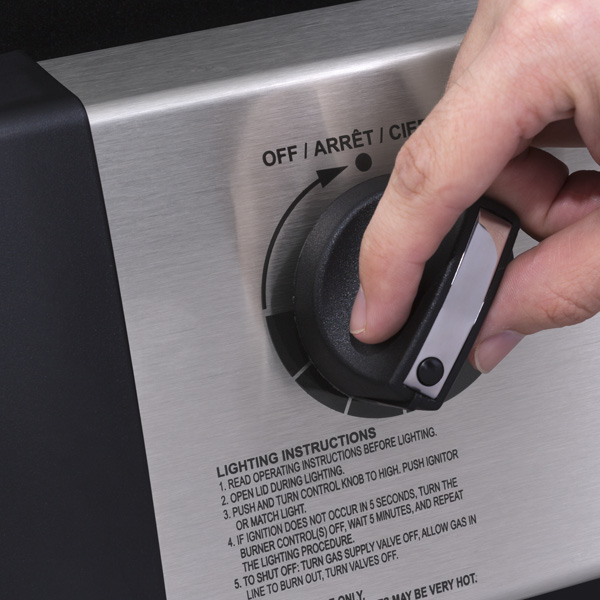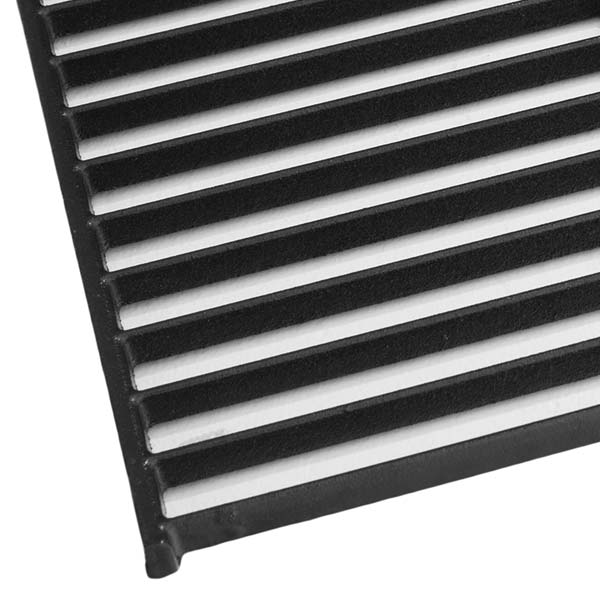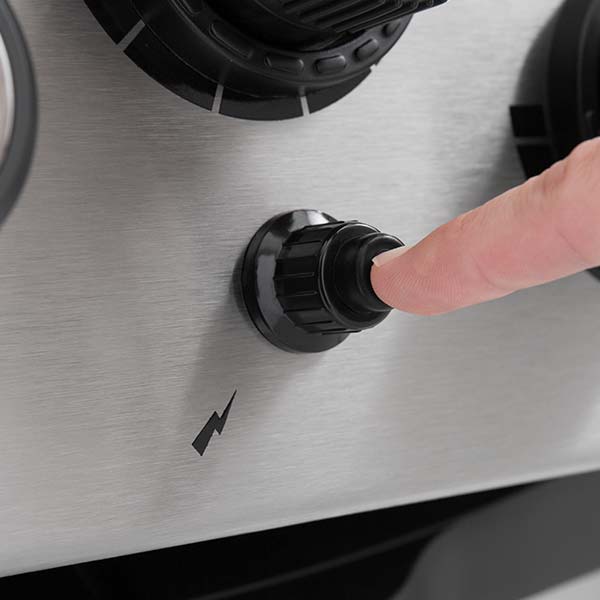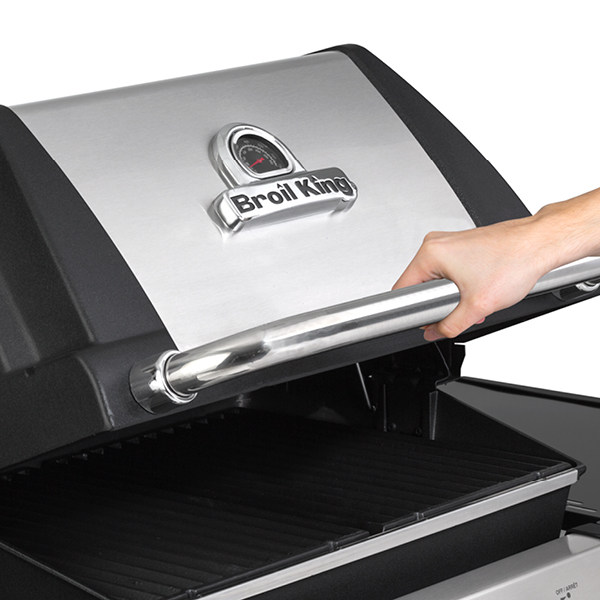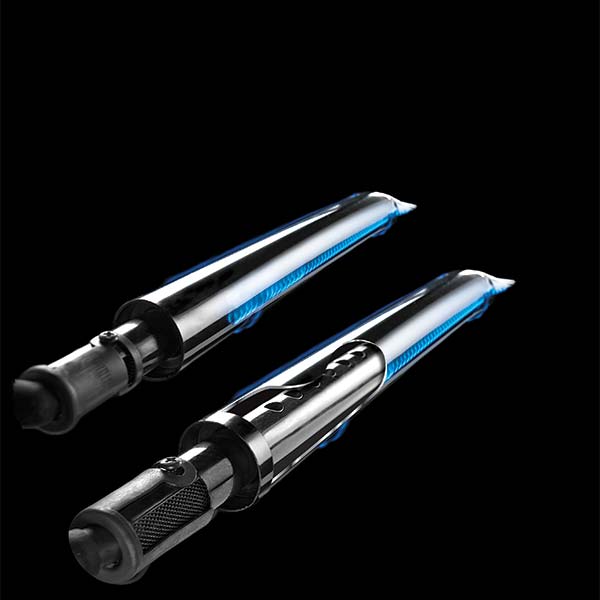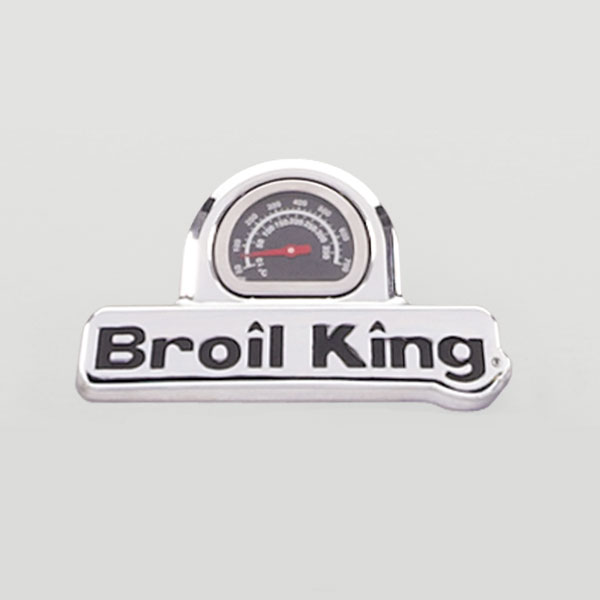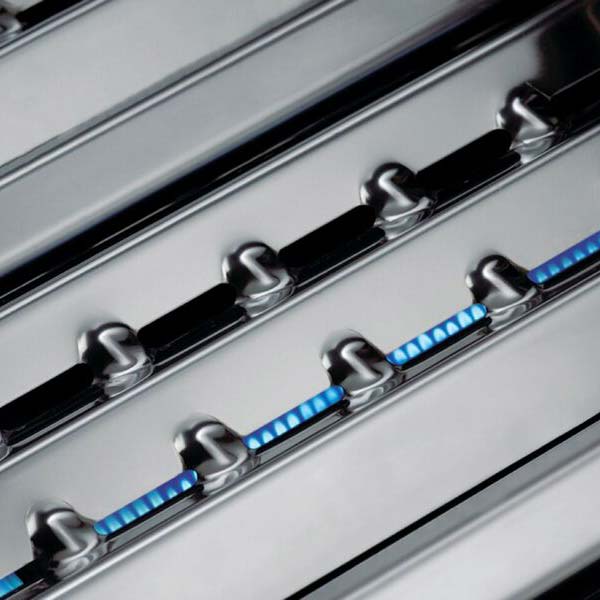 PERFORMANCE GRILL FEATURES
Every Broil King is built with performance features that deliver unparalleled cooking versatility.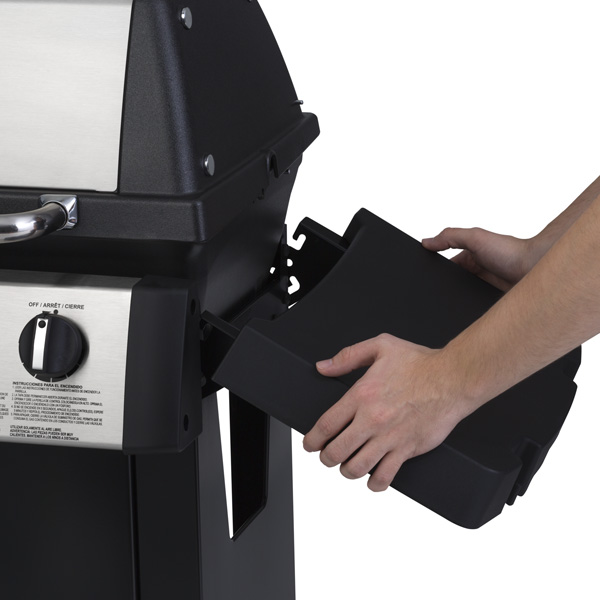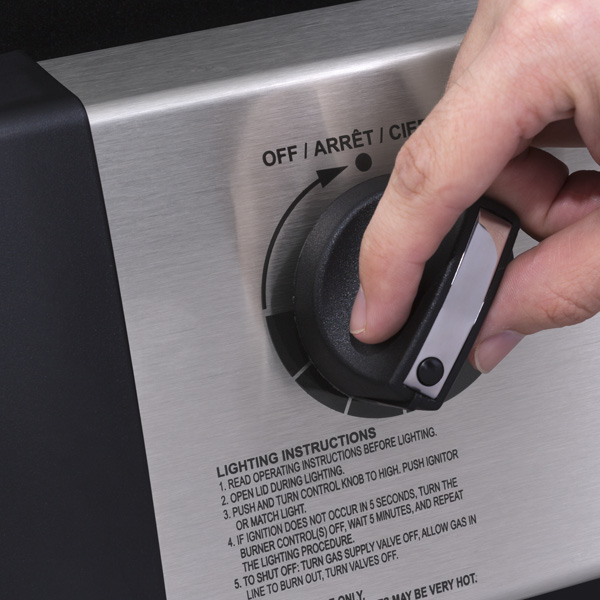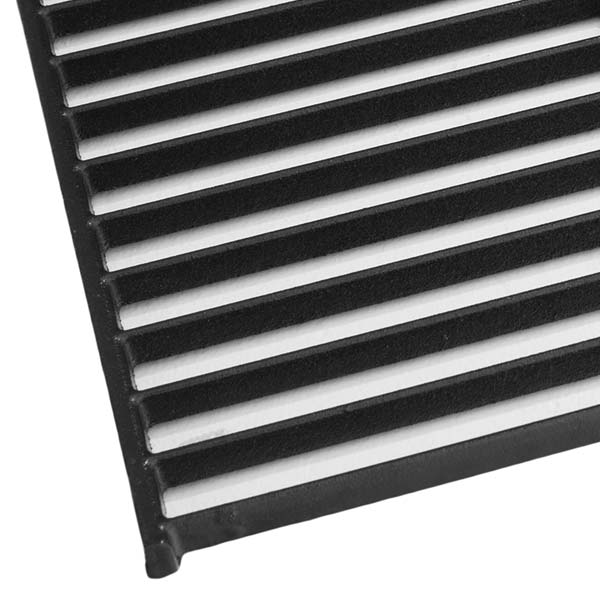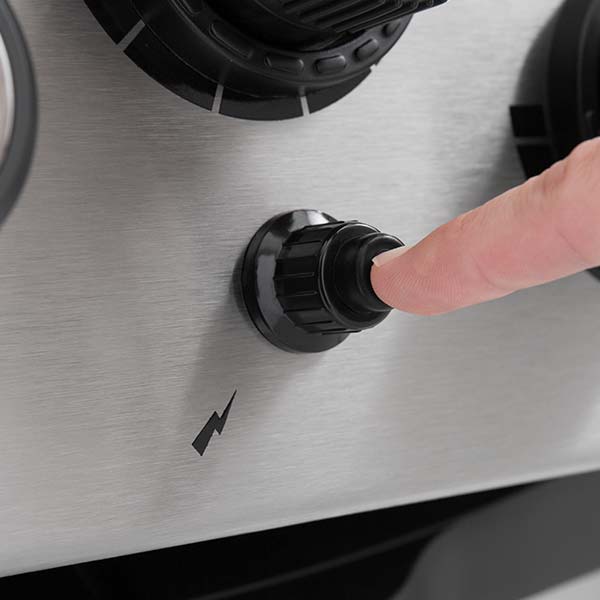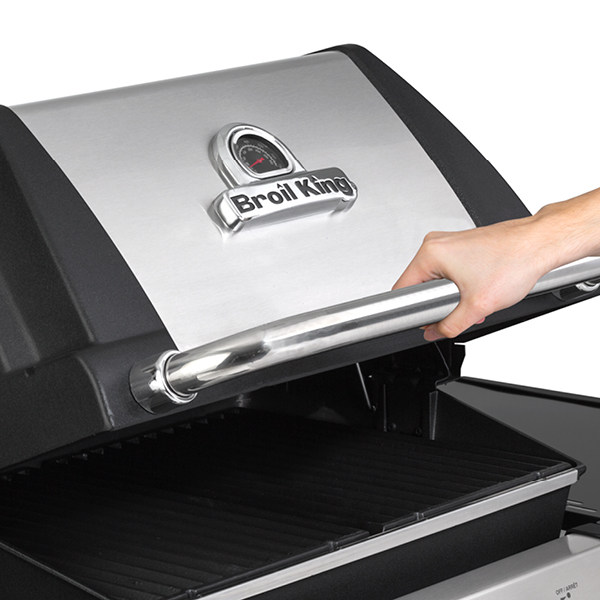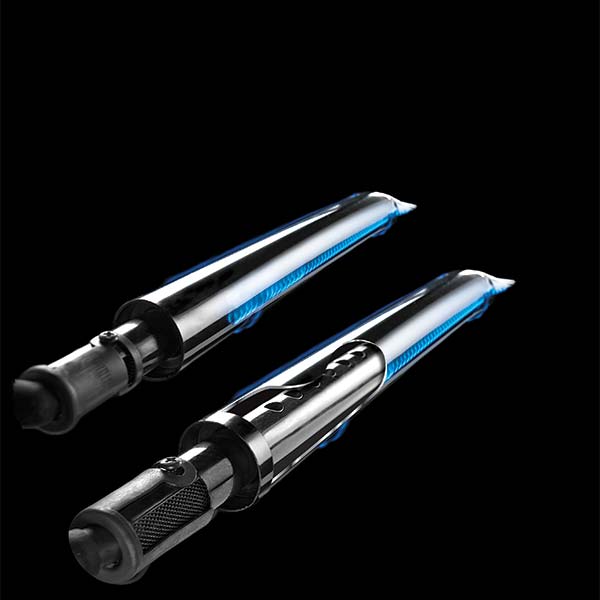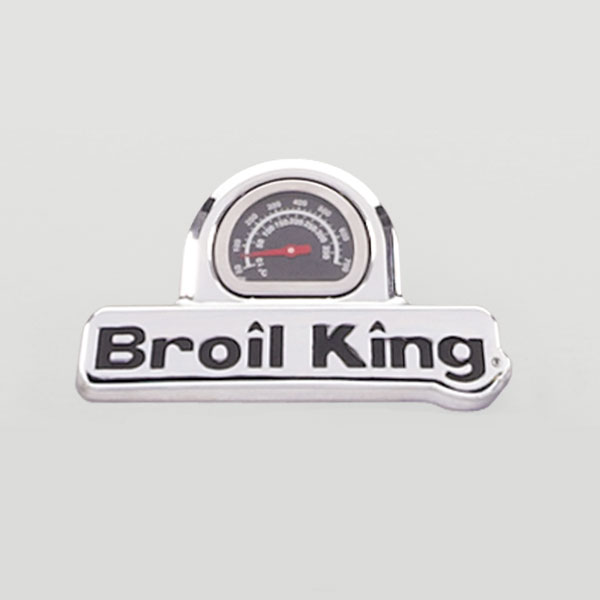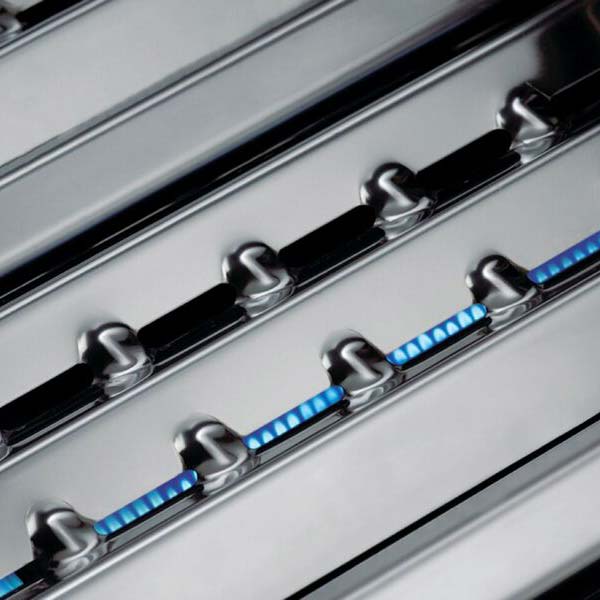 IDEAS TO GET YOU STARTED.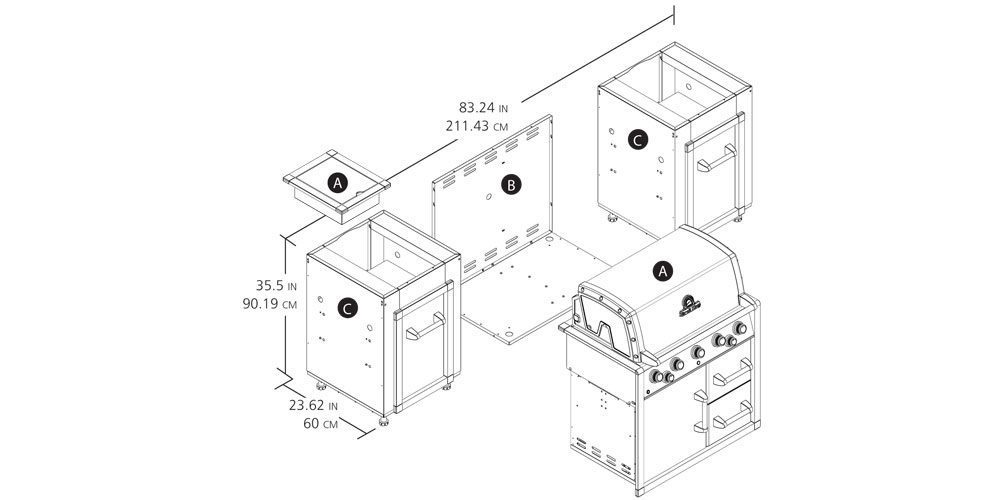 Rated

5

out of

5
by
Sandy T
from
Great Compact Grill
Bought this to replace 15 year old Broil King barbecue which had seen constant use over the years. It does everything needed for up to 6 people or more easily. Like the fact that the cooking grills are cast iron to give the nice striped effect on cooked meats.
Date published: 2017-05-09
Rated

2

out of

5
by
Jukka
from
Poor quality for the price
For this price category product wouldn't expect any problems at all. My previous grill cost half less, lasted nine years and no problems at all... This one is full of problems straight from the package: - The ignition button doesn't work, the button gets jammed into on position constantly igniting. Must screw it very lose or off so that it doesn't ignite all the time. - The igniter doesn't lit the right side burner at all, must ignite it with matches. - Gas bottle side of the gas grill hose leaked (pre-installed). Had to reinstall it. At least the grilling results were good, that earned the second star. Will return this product unless I can't solve the remaining igniter problems.
Date published: 2019-07-24
Rated

5

out of

5
by
Heyho
from
Great
Very nice grill. Perfect! Easy to install and makes the jobb.
Date published: 2017-07-02
Rated

5

out of

5
by
Stephandboo
from
Awesome quality for the affordable price
We bought this and absolutely love it's performance and it was so affordable
Date published: 2018-04-20
Rated

1

out of

5
by
June
from
Ignition System Failure
Bought this barbecue due to Broil King's reputation. Very disappointed. From the time it was set up, first use, the igniter did not work. I contacted Broil King and they sent me a new ignition. Replaced that one and it worked for about 2 barbecues. I called Broil King again and they sent another part, name of this part escapes me. Still the igniter did not work. We had to take it back to store for refund. Went with a Coleman this time. Hope it works for us! On a positive note, Broil King did give us great customer service!
Date published: 2017-06-10
Rated

3

out of

5
by
Rodeo47
from
First Grill
This was my first gas grill. I bought it on Amazon's warehouse. It came in a worn and repackaged box. There was several bent pieces of the sheet metal I had to straighten with pliers and a hammer. Good thing I'm a bodyman by trade, heh heh. The plastic foot was broke and I glued it back together with 5 minute epoxy. One of the knobs was broke but it still fit on. Some of the holes didn't line up the greatest but finally got it together. The lettering was already coming off by one of the knobs but not too bad. Oh yeah, the manual was missing too! Good thing that Broil King had an online manual to download and print off. Took me about 2 hours to bend her back in shape and glue it together and finally grill time! I heated it up just like the manual recommended for about 20 minutes to let it bake off the funny smells then I greased up the cast iron and grilled some steak burgers. I didn't quite cook them all the way through but I was in a hurry to eat. I cook with a Charbroil grill at my work for the guys every Friday and this grill, although a tad smaller, cooked way more evenly than the CharBroil grill. I would have given it an extra star if it would have gone together better. I ended up using some bigger screws on some parts because the little sheet metal screws provided wouldn't tighten the panels together. The quality of the burners are very nice though and the cooking experience was pleasant.
Date published: 2020-05-15
Rated

5

out of

5
by
Molly C
from
Great BBQ Such even cooking
Very happy with this BBQ. Love the cast iron grills that help to hold the heat so things cook more evenly & hotter. Grill is easy to clean. Definately use less propane than other BBQ's that I have had.
Date published: 2021-06-10
Rated

5

out of

5
by
onelunchman
from
Job well done
Good looking compact grill. Does the job and does it well!
Date published: 2017-03-22
CHECK OUT OTHER GRILLS IN THIS SERIES.