The Gem™ 310 features 295 sq. in. primary cooking surface and includes 3 stainless steel tube burners, porcelain coated cast iron cooking grids, stainless steel Flav-R-Wave™ cooking system, and electronic ignition. The Gem™ 310 features durable resin drop down side shelves.
Note: We do not currently offer an exact fit or universal rotisserie Kit option for the Gem 320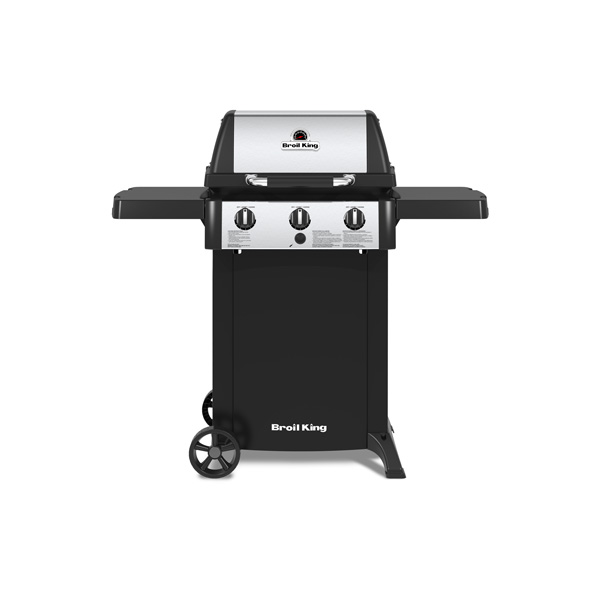 MAIN BURNER OUTPUT
24,000 BTU
PRIMARY COOKING SPACE
295 SQ. IN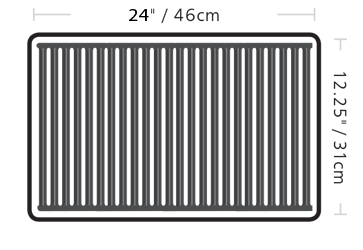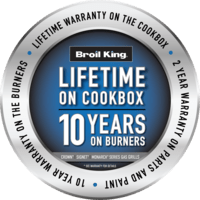 PERFORMANCE GRILL FEATURES.
Every Broil King is built with performance features that deliver unparalleled cooking versatility.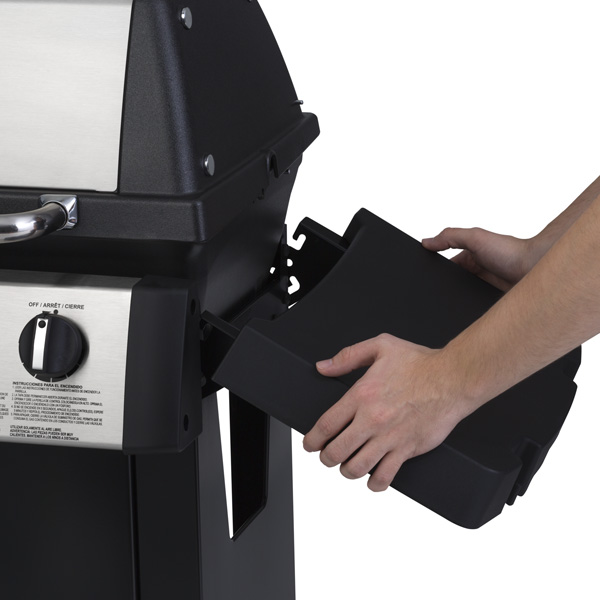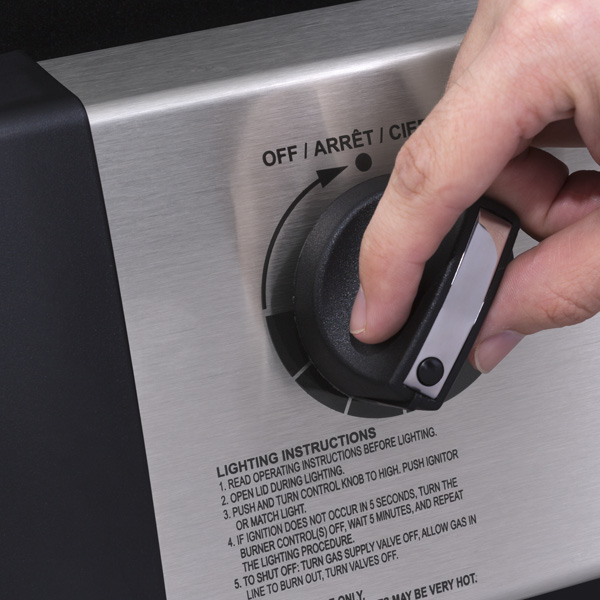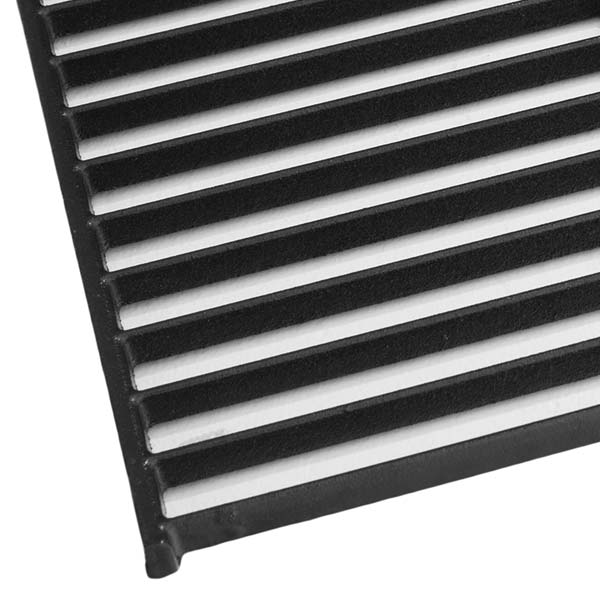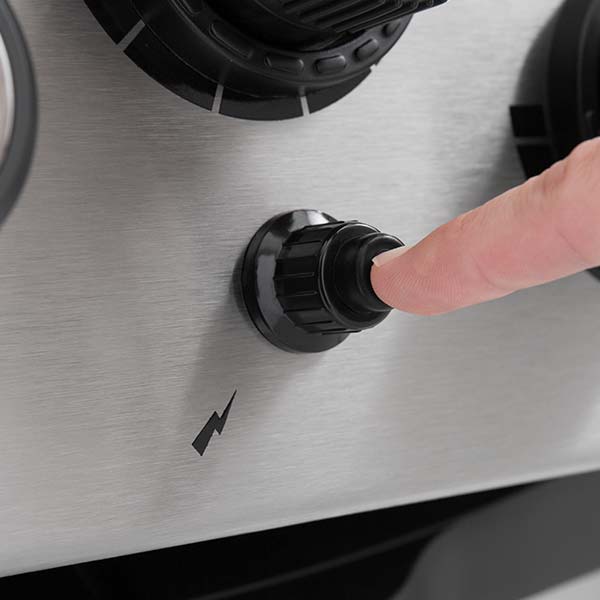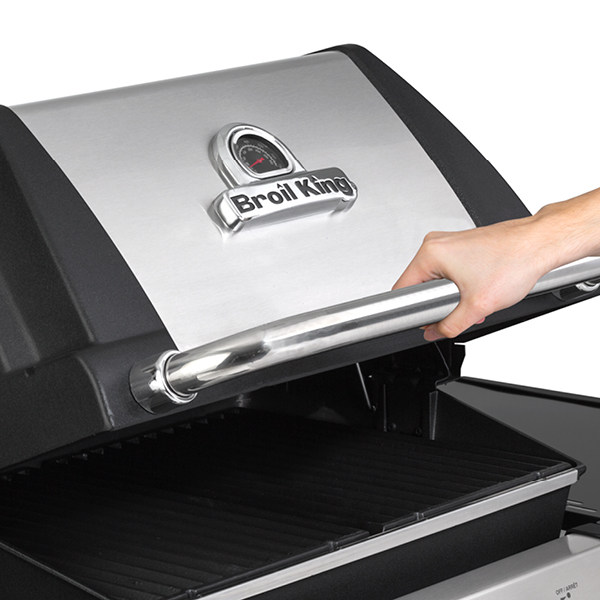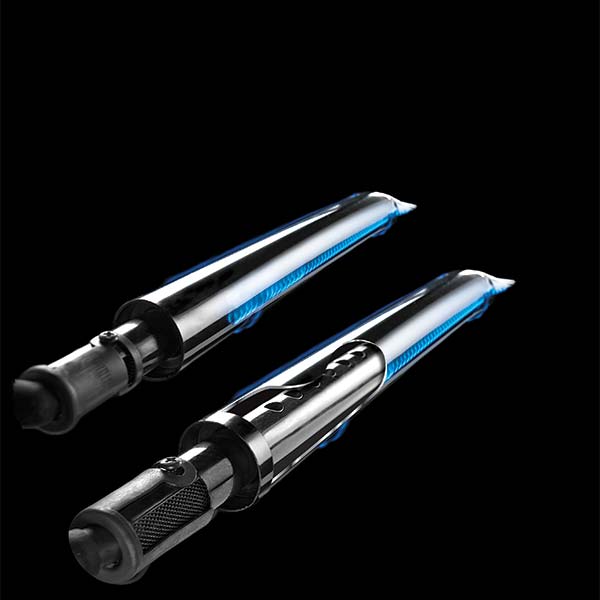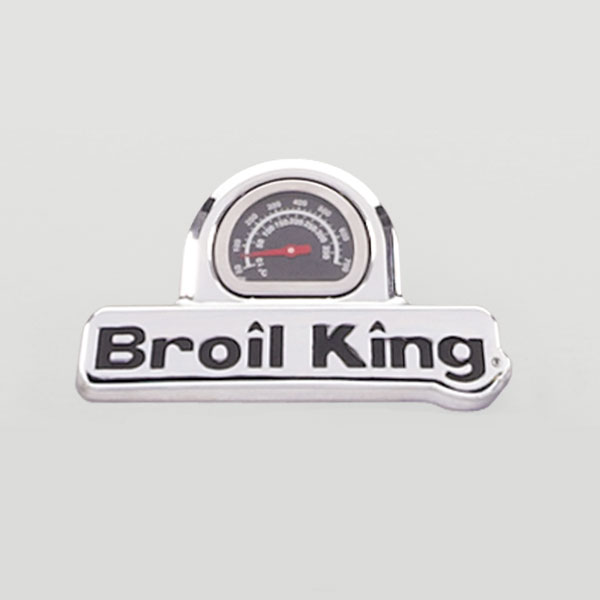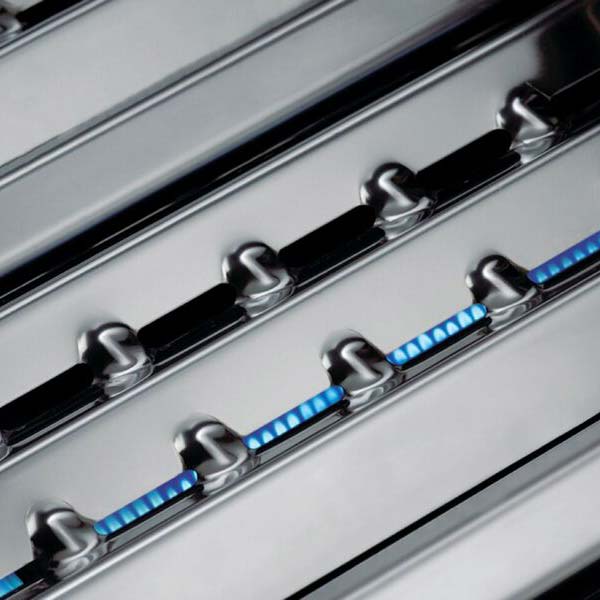 PERFORMANCE GRILL FEATURES
Every Broil King is built with performance features that deliver unparalleled cooking versatility.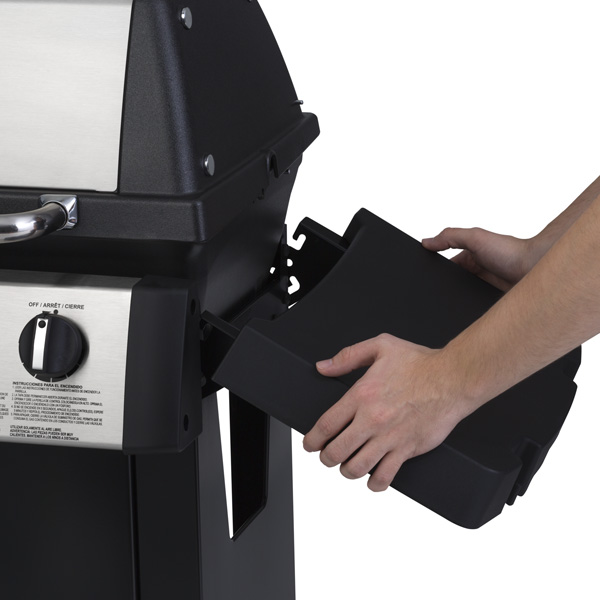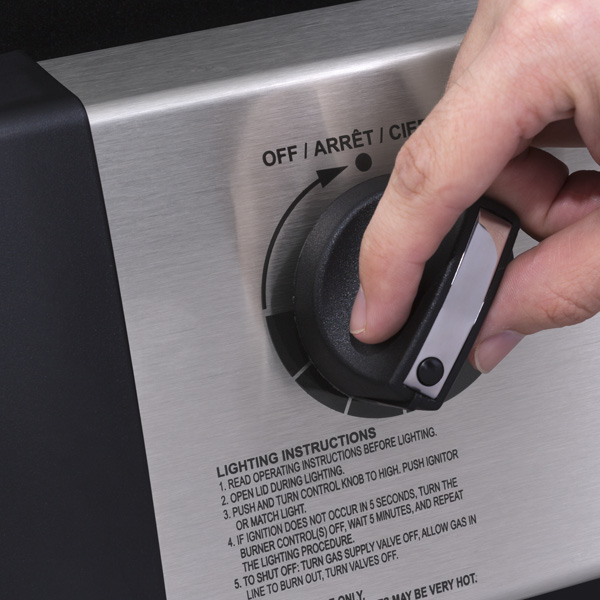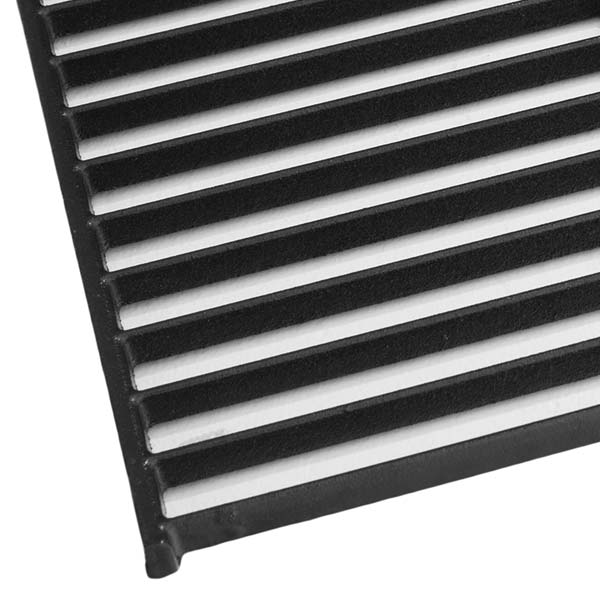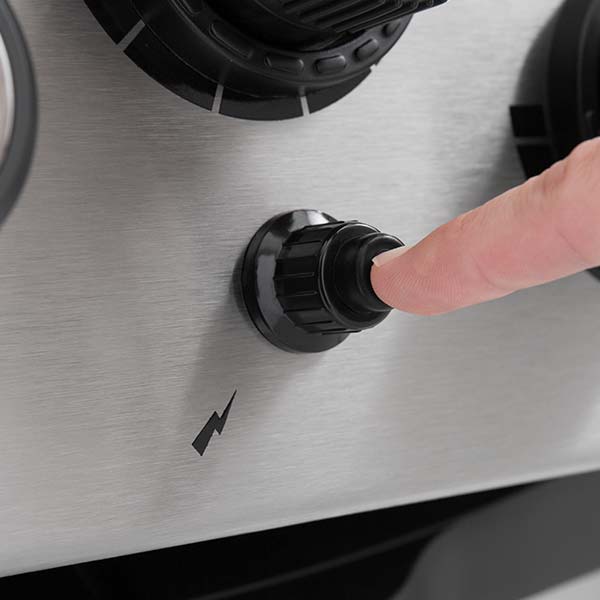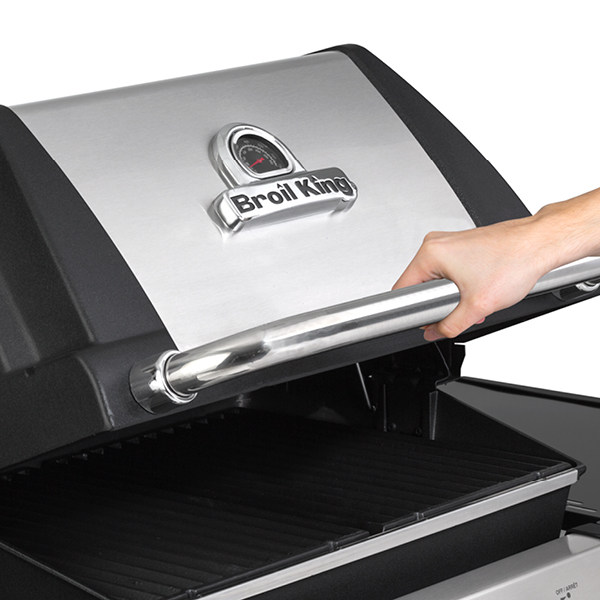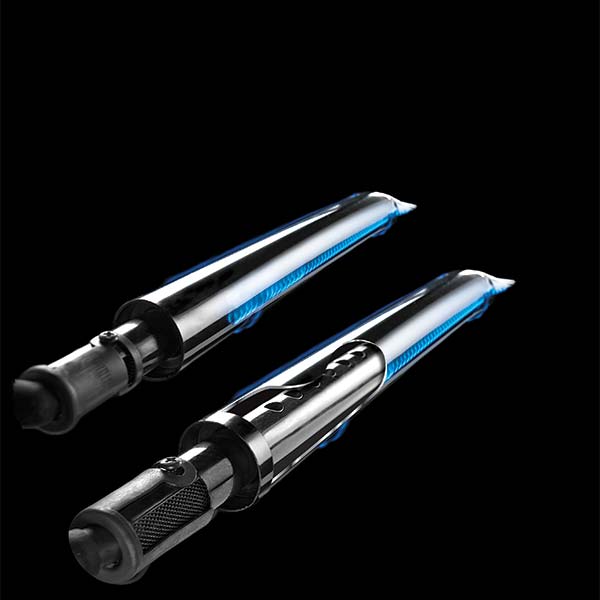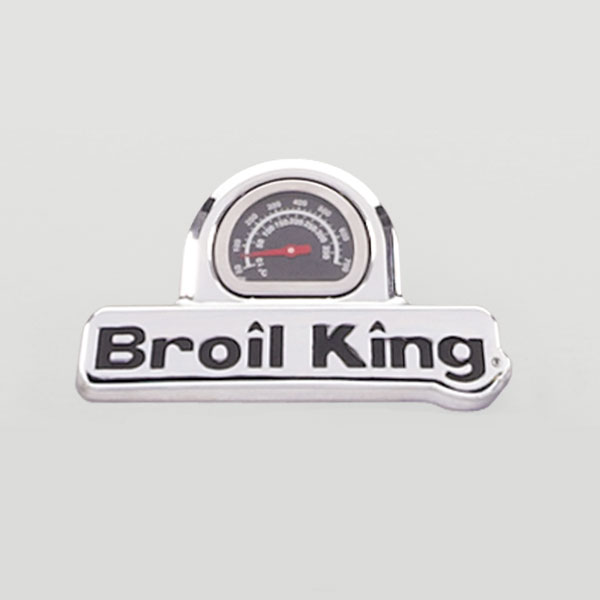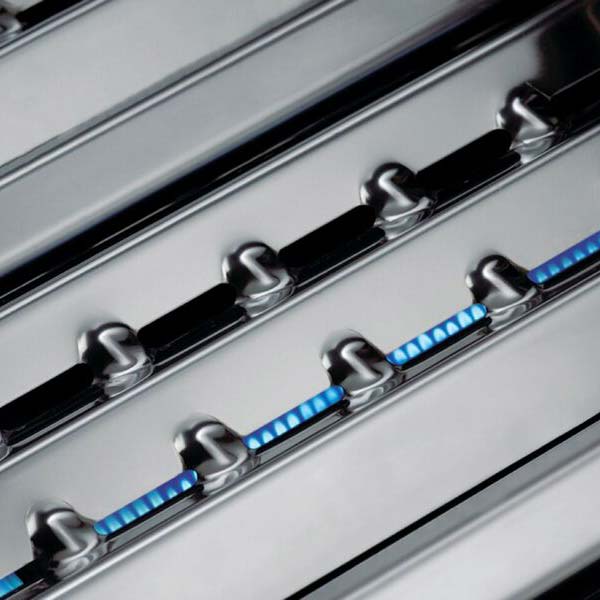 IDEAS TO GET YOU STARTED.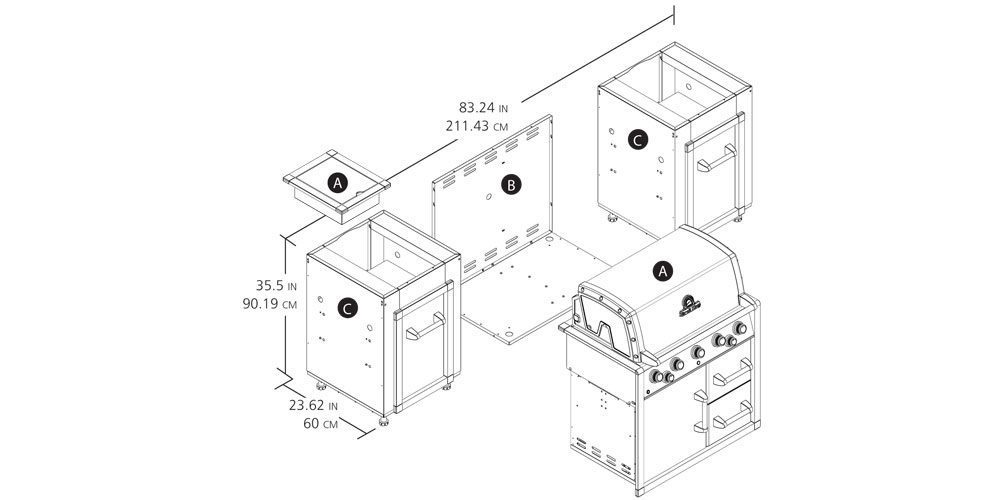 Rated

4

out of

5
by
Turbobarb
from
Reliable BBQ
We have had our Broil King Gem 320 for a few years and have been very impressed with the durability and reliability of this barbeque.
Date published: 2021-06-12
Rated

3

out of

5
by
Rodeo47
from
First Grill
This was my first gas grill. I bought it on Amazon's warehouse. It came in a worn and repackaged box. There was several bent pieces of the sheet metal I had to straighten with pliers and a hammer. Good thing I'm a bodyman by trade, heh heh. The plastic foot was broke and I glued it back together with 5 minute epoxy. One of the knobs was broke but it still fit on. Some of the holes didn't line up the greatest but finally got it together. The lettering was already coming off by one of the knobs but not too bad. Oh yeah, the manual was missing too! Good thing that Broil King had an online manual to download and print off. Took me about 2 hours to bend her back in shape and glue it together and finally grill time! I heated it up just like the manual recommended for about 20 minutes to let it bake off the funny smells then I greased up the cast iron and grilled some steak burgers. I didn't quite cook them all the way through but I was in a hurry to eat. I cook with a Charbroil grill at my work for the guys every Friday and this grill, although a tad smaller, cooked way more evenly than the CharBroil grill. I would have given it an extra star if it would have gone together better. I ended up using some bigger screws on some parts because the little sheet metal screws provided wouldn't tighten the panels together. The quality of the burners are very nice though and the cooking experience was pleasant.
Date published: 2020-05-15
Rated

1

out of

5
by
Ron H.
from
Trouble with Ignition System
I was excited with this (new to me) grill - downsized to 3 burner from old worn-out grill (different brand). I've had major problems right at the start - the burners would not ignite. I called customer service 3 times and never connected (60 mins. of combined hold time). Email contact very pleasant, but no solution. I';ve replaced the (new) regulator and can now ignite the one (left) burner, but the other 2 will not self ignite - will just for one season with lighter in hand, and then "write off" $225 +
Date published: 2020-04-16
Rated

3

out of

5
by
Joejan
from
Cannot control temperature
Bought this grill May 2020 and have had problems. First ignition does not work correctly and have a light burners with a lighter. Second no matter where I position the dials, temperature always hovers around 500. Even turning one burner off does not make a big difference. This frustrates me the most as I have never experienced this problem before. I'd like to return it but then I have a find somebody to load it up in a truck and drive 3/4 hour to do so. All in all not the best experience here.
Date published: 2020-07-27
Rated

5

out of

5
by
Sea King
from
Love this grill
Cast iron grids were a must have and a grill that doesn't take up much space. This grill has that and the same burners as the larger grills. It is very sturdily built and will last a long time. I'm very happy with this grill.
Date published: 2019-10-24
Rated

5

out of

5
by
DARYLE
from
Broil King Gem
Because it's dazzling to behold! And it gets the job done.
Date published: 2019-10-26
Rated

2

out of

5
by
Nanjo
from
So disappointing
No matter where I put the control knobs the bbq always ends up at 600 degrees. The owners manual doesn't show the knobs or how to use them. I'd pass a broil king by snd go to another brand. Wish I could return it. Don't have any way to do so. I've ruined so many meals on this bbq. I'd never recommend it. Finals are from another world. No matter how I play with them always hot hot hot. Must be a backwards bbq.
Date published: 2021-05-02
Rated

5

out of

5
by
Grill Daddy
from
Best Grill for the Price
I just bought this grill a week ago. I used to sell Broil King grills but never owned one. Wow what a difference. It was not to bad to assemble. Instructions were clear and easy to follow. Very even heat across whole cooking surface. I always thought I was bad at grilling, not anymore it was my old cheap grill. I put the old grill out to the road so fast.
Date published: 2020-04-13
Rated

5

out of

5
by
DNL2003
from
Great little BBQ!
I bought this for my son as a house warming gift when he purchased his first house. It was very easy to assemble and the compact design was great for his needs. Heats up really quick and cooks evenly. Great BBQ! Highly recommend the king of BBQ's
Date published: 2021-06-08
Rated

5

out of

5
by
Gustoguy
from
Gets really hot!!
I have grilled vegetables, burgers slowly and iron griddled steaks to perfection. Easy to control the heat levels. Easy to clean. Have had it for 2+ years and it's not shown any significant wear. Good value!!
Date published: 2020-06-02
Rated

5

out of

5
by
MikeMo
from
Great BBQ
I bought this BBQ about 10 months ago and it is great, heat well doesn't have extra addons that you will ever use it perfect for a small family or just a single person
Date published: 2021-06-08
Rated

5

out of

5
by
BBQ Mike
from
BBQ the way it was meant to be!
I would never have believed the difference between a Broil King bbq and others I have owned. Above and beyond my expectations great taste and juicy meats wow.
Date published: 2020-05-25
Rated

5

out of

5
by
Ally
from
Such a good and easy to use BBQ
Bought this during lockdown and have used it several times already, so easy to use and has cooked the food perfectly every time. Easy to clean up after.
Date published: 2020-05-09
Rated

5

out of

5
by
czes
from
Very pleased with the purchase.
The barbecue is ideal for my needs and easy to operate. Food cooks to perfection and it should last for many years to come.
Date published: 2020-07-14
Rated

3

out of

5
by
Patrik
from
Difference between 310/320/330/340v
I cant find What the difference is between the different models 310/320 330/340?
Date published: 2022-04-04
Rated

5

out of

5
by
Anonymous
from
Great little bbq
Does everything I need. Easy to use. Works as good as larger bbqs
Date published: 2022-04-14
CHECK OUT OTHER GRILLS IN THIS SERIES.