Regal™ S 590 PRO
958344 LP / 958347 NG
The Regal™ S 590 Pro features 875 sq. in. total cooking space including stainless steel warming rack, solid 9mm stainless steel cooking grids, stainless steel Flav-R-Wave™ cooking system, 5 stainless steel Dual-Tube™ burners, stainless steel side shelves, illuminated control knobs, and an enclosed cabinet base.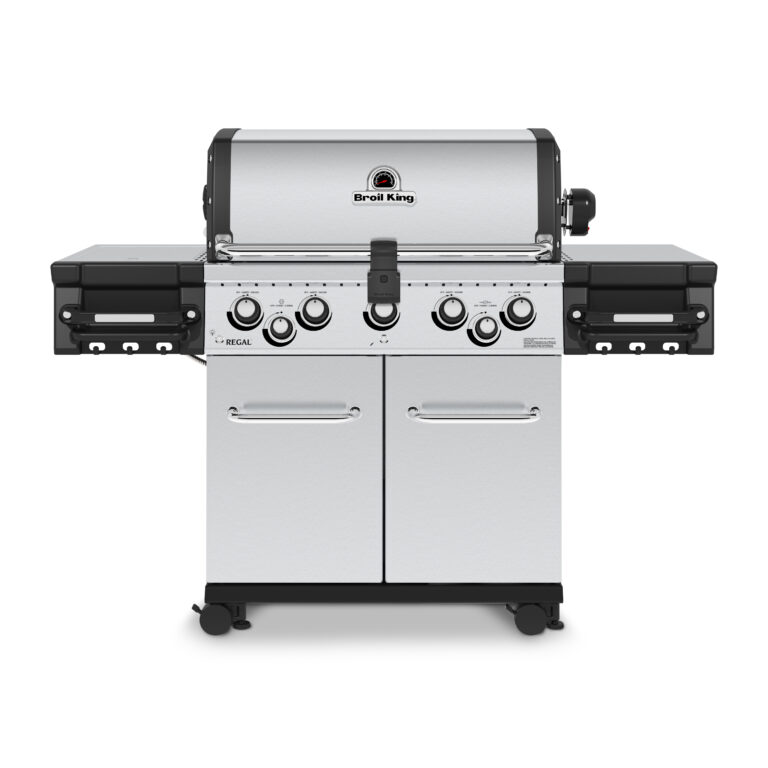 55,000 BTU
MAIN BURNER OUTPUT
15,000 BTU
ROTISSERIE BURNER
625 SQ. IN.
PRIMARY COOKING SPACE
ROTISSERIE KIT
INCLUDED EXTRAS
BUILT IN LIGHTS
INCLUDED EXTRAS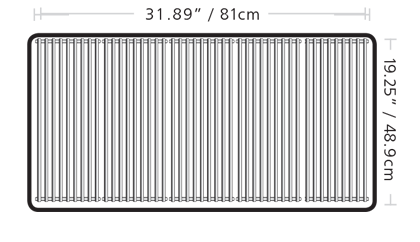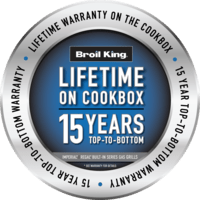 PERFORMANCE GRILL FEATURES.
Every Broil King is built with performance features that deliver unparalleled cooking versatility.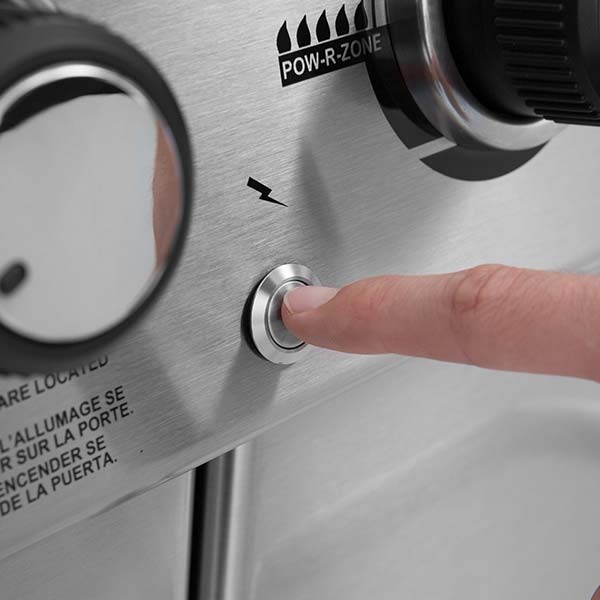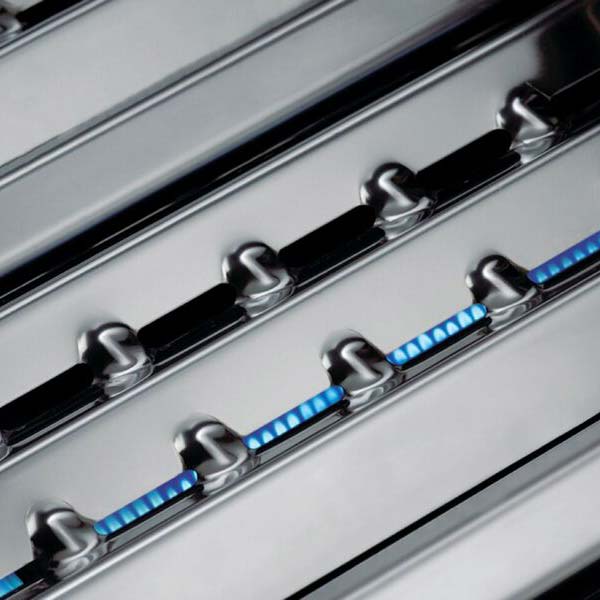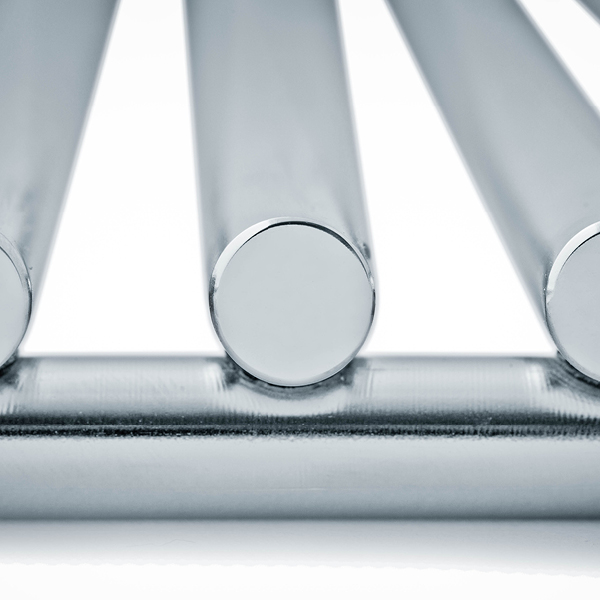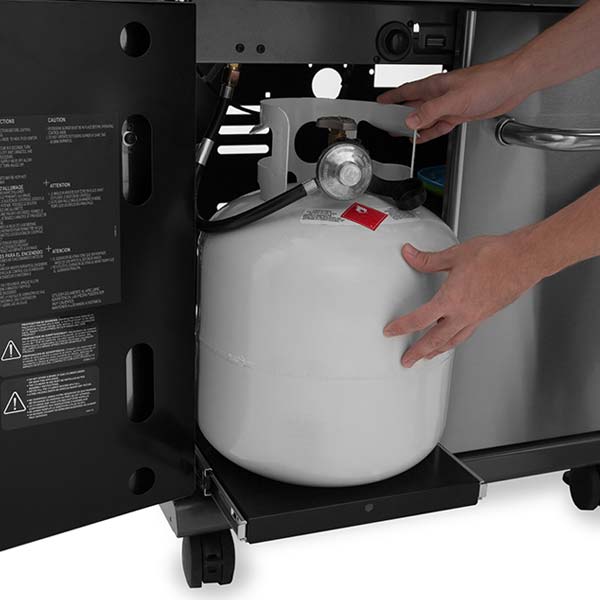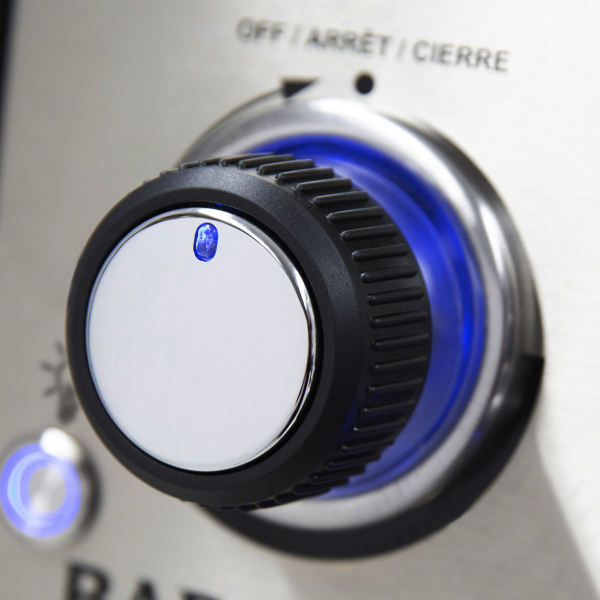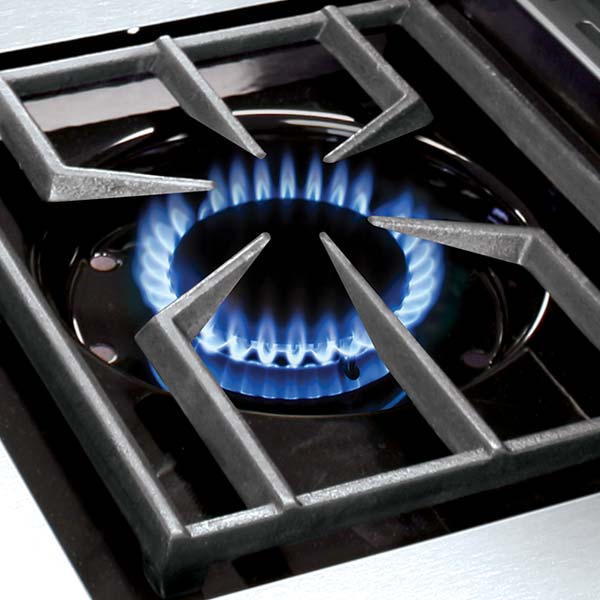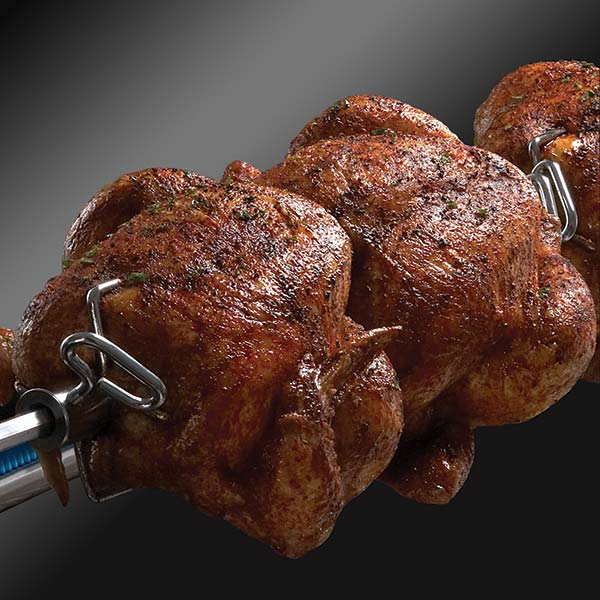 PERFORMANCE GRILL FEATURES
Every Broil King is built with performance features that deliver unparalleled cooking versatility.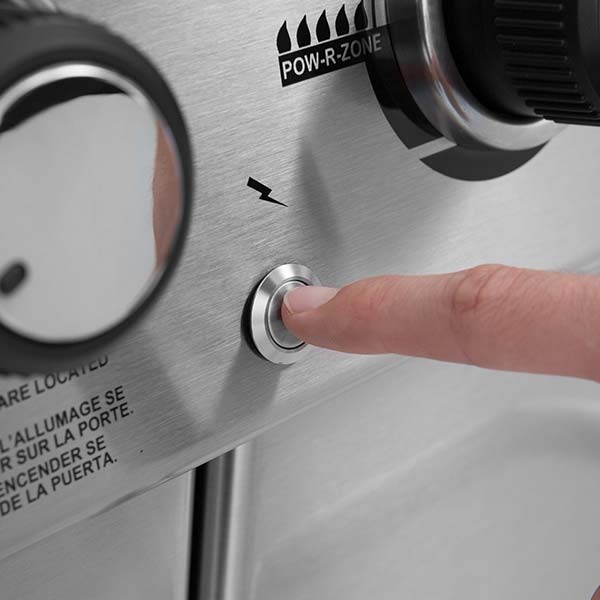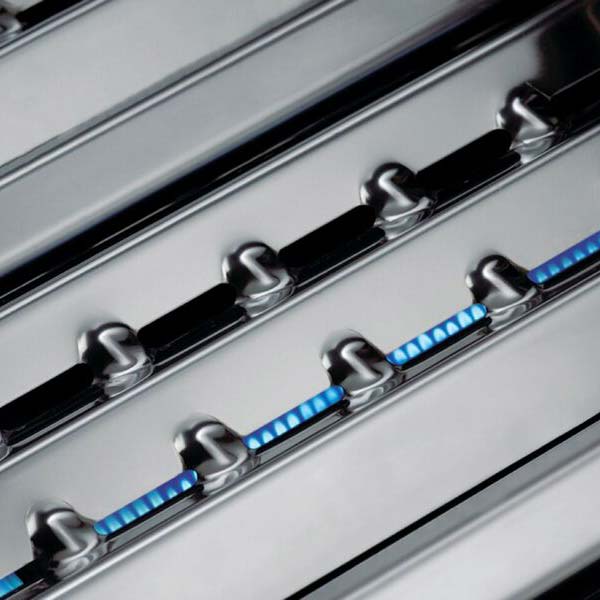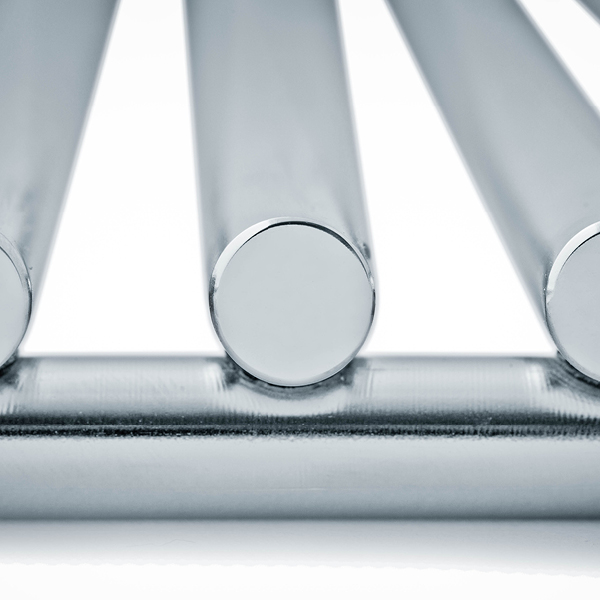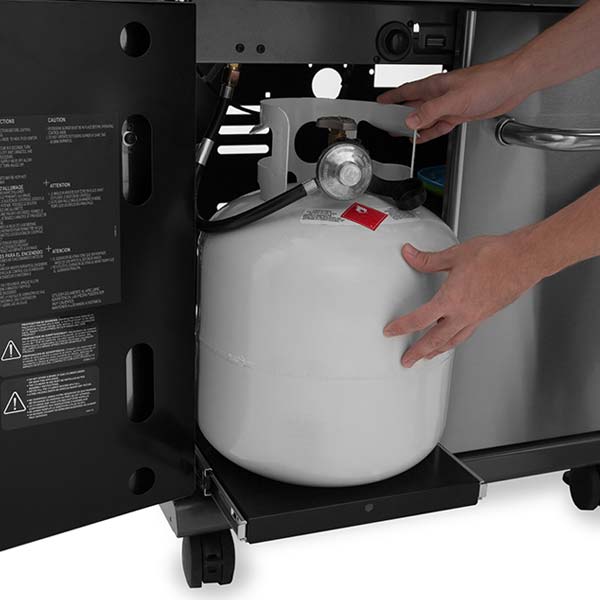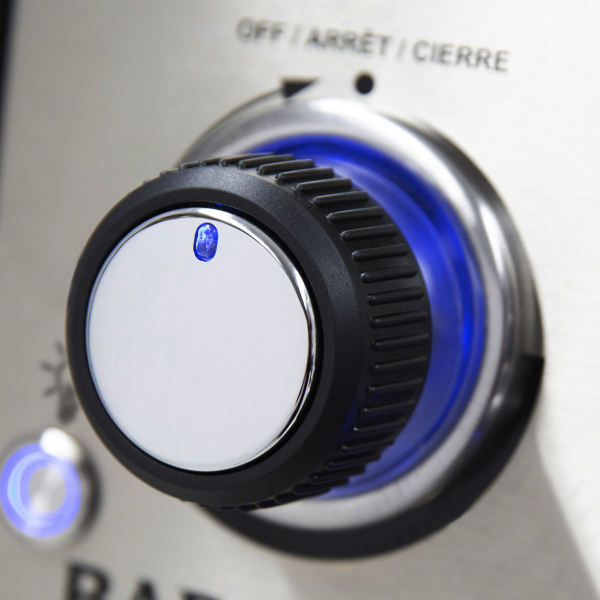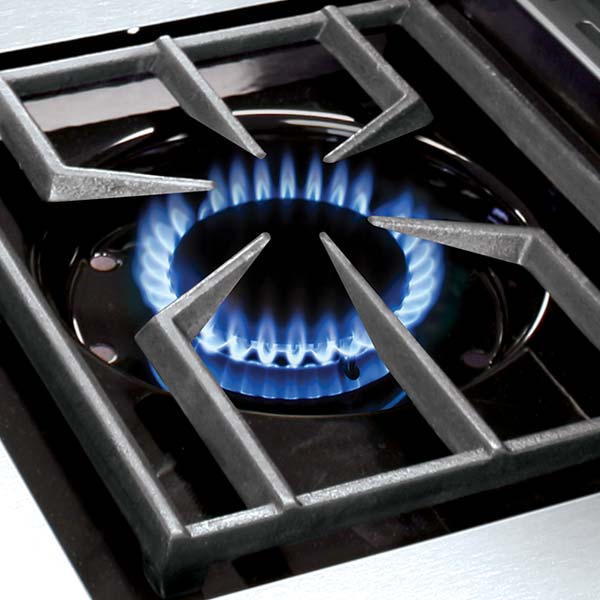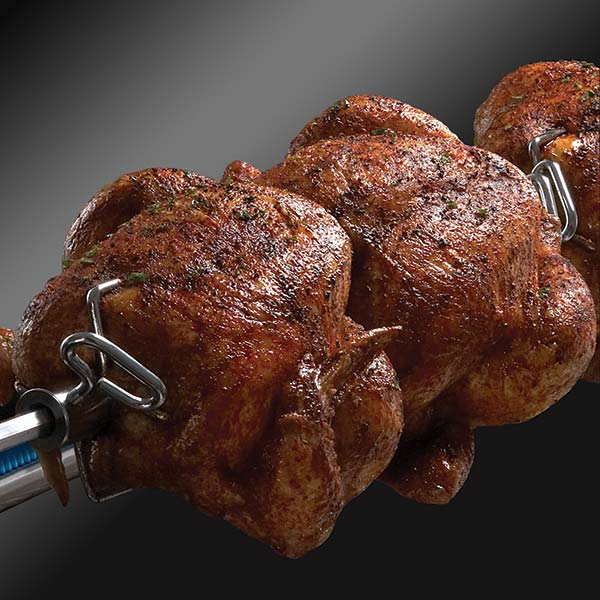 IDEAS TO GET YOU STARTED.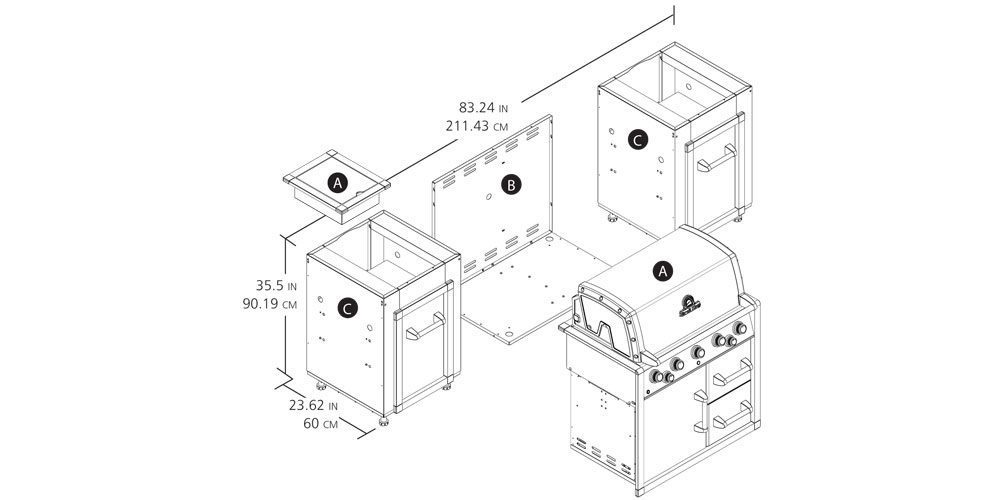 Rated

1

out of

5
by
Frustrated&Broke
from
Great...until it's not...which takes about 3 years
I bought this expensive BBQ about 3 years ago for a lot of money. I followed all manufacturers instructions for care of the grills. I also bought the nearly $200 Broil King cover which is religiously placed on the BBQ after cleaning the grills and after it has cooled down.Well, I now have excessive pitting on the grills and big thick paint chips on the casing.I called Broil King customer care and the customer service rep basically said that it is because I did not take the grills in the house in the winter. I said, that is why I bought the expensive Broil King cover, which also did not mention this in the instructions for the cover.He then said that this is common knowledge and basically my fault. His solution is to buy new grills at a cost of over $300.The paint chipping he said was only covered for 2yrs...offered no other help. My friend's Weber had some paint and grate issues 8yrs after buying it and they replaced all the parts including a whole new lid.My suggestion, if you are going to bring your BBQ inside in a garage, or similar every night, then I'm sure it's good. Otherwise, unless you are willing to spend $300/3yrs for new grills, and don't mind having big chips out of the case, stick with a Weber...they at least stand behind their products.
Date published: 2019-07-05
Rated

5

out of

5
by
grill man jim
from
Totally awesome Grill
I bought this Grill about a year-and-a-half ago couldn't get it at my local Big Box store called the company they matched the price for ordering it from The Big Box store and even added the rotisserie and the shipping. the grates are amazing the cooking is totally even the rotisserie is fantastic and I like the fact that it has leveling legs, the lights on the dials are a big plus, the included cover is really heavy duty, the price of this Grill makes it totally worth it, this is my second Grill from Broil King and the first one lasted 20 years and I only replaced the burners like four times in 20 years and the grates twice so highly recommended by me. BTW these guys make it easy to get parts and accessories like the stainless steel smoker box.
Date published: 2018-05-12
Rated

5

out of

5
by
Great Griller
from
The Grill I've been looking for..
Having owned 20 or more grills over the years, I know what features matter and those that don't... I'm a good BAR B Q Cook and this Regal S590 Pro will make me better ! It is functionally fine and very well built. (Sort of reminds me of my Wife).
Date published: 2017-09-19
Rated

4

out of

5
by
Freddy Flareup
from
Almost all good
After using my new Regal S590 Natural Gas grill for 6 weeks I can tell you the pros and cons. Pros: Quality construction, great appearance, lighter works, backlit knobs work well, easy to clean, even heat, super hot - super fast, thermometer works well.Cons: Drip tray is too small...when it rains, water runs into the drip tray and it overflows making a mess. I've set a large tinfoil pan inside the doors to catch the overflow...works well. Flare-ups....anything with a bit of fat that drips causes a huge flare-up that doesn't seem to stop. To cook a strip loin steak, I have to keep the lid open and stand there squirting water on the flames. Homemade burgers had a flame like a bon fire.All in all, I like the grill, maybe I just need more time to figure out the flare-ups!!
Date published: 2016-07-04
Rated

4

out of

5
by
DasS
from
Love the features
I Bought this BBQ at the end of June 2017, I have been using it two to three times a week. Love the rotisserie. the issue I have with this unit is that the heat is not consistent thru out the grill. find that the left back gives more heat than the right side and the front of the grill. once I figure out the uneven heat, I start to get better BBQ
Date published: 2017-09-05
Rated

5

out of

5
by
JxTO
from
Great Performance
Bought this BBQ because of the features and the heavy stainless steel grill so that it will not rust out for a long time. Even with the cover open, there the heat output to sear cuts of meat. It is easy to clean inside including the grease channel and tray. Even though I use the cover for storage in the summer, it would have been good if the side tray on the right side was foldable down to save a little space because I put it into in a shed in the winter.
Date published: 2017-09-29
Rated

1

out of

5
by
Peterboy
from
Regal S590 Pro.
Dear Sir. I would like to see you remove the leveling pads,who needs them most patios are 99% level. Remove 2 of the small wheels and install 2 large wheels,you need to be able to move the bbq from the patio across the grass onto the drive or road to clean it,as it is now you have to carry it. The burners still pop and burn orange at the back. The side burner will go out at the slightest breeze unless you have it on high,you do not want to cook everything on high.You do not give an option for left or right burner. The drip pan and shute are a problem,you have a 9.5x3inch hole at each end of the shute to allow for removal,any wind blows up the shute like a wind tunnel turning all the flames orange(cold heat). If you do not cover the bbq and it rains water gets into the firebox runs down into the drip pan overflows onto the inside of the cabinet and run out onto the deck,stains what a mess. You made the firebox deeper lowering the burners,also redesigned the hood improving the convection action,this has created a cooking problem.At a hood temp of 450 to 500deg you cannot sear anything.the grills are not the same temp.you need 600deb plus,that means anything on the warming racks gets incinerated. Sir,as you can see from your records i have had this bbq for a few months,and have tried all ways to cook a meal and iron out any problems. To sum it all up this is the most inefficient and unpractical bbq i have ever used and i wish i could return it. I do not know if this is what you want in a review but i hope it helps you in future design.Yours Peter Bignell.
Date published: 2016-07-28
Rated

4

out of

5
by
Cookingwithheat
from
Almost awesome!
While it makes me happy to cook on because of the heat power this BBQ can put out in a short period of time (it's shocking), even heat distribution isn't 100% - but still better than any other bbq I've used. Internal storage and shelving, although good, could have been better designed to accommodate tools and implements. The grease trap could have been on a better mount as it is easy to knock off when moving items off shelf below. Gas tank rolling shelf and backlit knob indicators are just other reasons that set this bbq apart. Overall a really good bbq.
Date published: 2016-09-14
Rated

5

out of

5
by
bbq4life
from
My dream came true
Just bought this bbq and I am soooo pleased with it. The temperature control is near perfect with no flare ups. The stainless steel grills are awesome. Just beautiful. Made in north America to boot.
Date published: 2017-07-30
Rated

1

out of

5
by
Richmb24
from
Constant flare-ups
I ordered a Broil King Regal S 590 Pro last year. Model number 9583-44, serial number K-235629. I have a couple of serious problems with this grill. It looks great, I keep it clean, and if I am cooking something on indirect heat is works amazingly. However, if I cook anything using direct heat I get constant flare-ups and the smoke just is continuously running in my face. Does not matter what temperature I have set whether low or high, I get the same results. I would expect that for $1500 I would get a quality grill, but maybe I just got a lemon....
Date published: 2021-04-10
Rated

5

out of

5
by
deeg
from
great grill
This grill has all the features you want like stainless steel grill, 5 burners, rotisserie etc. The only thing that bothers me is why are we still paying $50 more for natural gas. There are more parts in a propane bbq, such as a regulator and a slide out tank drawer. So why keep up the scam of charging $50 for a NG bbq. Can somebody please explain this to me. Thanks
Date published: 2015-04-13
Rated

5

out of

5
by
Curtis
from
Great features
I bought this grill recently and am so glad I did this grill is so easy to use and to clean. It does a fantastic job on everything I have tried cooking on it. We live in Arizona and use a grill nearly every day. For everything from cooking steaks to baking bread. And the bonus is it is made in America. A real rare thing now days.
Date published: 2018-10-29
Rated

5

out of

5
by
Retired Chef
from
Extremely well designed & built
I have used this BBQ for the past three months and in a word it is splendid! Everything about this unit is first rate. It has very even heat and with the 5 burners it gives you unmatched flexibility; unlike previous BBQs this one does not blow out in times of high winds; the heavy gauge stainless steel grates require little maintenance and do not rust; the side burner is capable of boiling potatoes or corn so unlike all of my previous BBQs this one is actually useful! I have not used the rotisserie feature. The built in lights on the control panel serve little purpose in daylight but are quickly appreciated when night falls. This unit is a breeze to clean on the outside because of the quality heavy duty materials used in it's construction- and that is a welcomed bonus!
Date published: 2018-10-01
Rated

5

out of

5
by
Dealorbust
from
great grill
I have been fortunate to find this grill in the UP of Michigan. I would not replace my Duquane grill with a "lifetime" garuantee until I could find a grill featuring quality features. Weber bought the brand and voided the warranty. I will NEVER buy a weber product! Broil King Regal is a quality product. "
Date published: 2017-09-23
Rated

5

out of

5
by
Lenny T
from
Love my Broil King Regal S590 BBQ.
When I looked at BBQ's I was so impressed with this one that I bought 2, one for me and one for my Daughter and Grandkids. I've been using it regularly since purchasing it and have not been disappointed yet. Even did pancakes on it this past weekend on one of those grill sheets. They were to die for.
Date published: 2016-06-01
Rated

5

out of

5
by
Jere
from
Solid grill
We have had this grill for two and a half years now and we are thrilled wit's its quality and functionality. We've used the rotisserie several times and love that option. Last Thanksgiving we cooked a Turkey on the rotisserie and it was by far the tastiest and most tender turkey ever !
Date published: 2019-11-10
Rated

5

out of

5
by
Hawk
from
Great Replacement For Weber !
Had a Weber Gas Grill for about 20 years, always worked well, but needed to be retired. Cannot be happier with new Regal S590! Solid build, stainless where it matters, nice design of burners, nice solid grill grating, nice holders on front for spices, etc., great customer service unusual for the times! Compared all gas grills, found this to meet and exceed my high standards! Excellent product! Keep up the good work ! Sometimes I just go out and look at it for a while, without even using it... LOL!
Date published: 2019-06-26
Rated

4

out of

5
by
crispy
from
Initial thoughts after 1 months use
So far I am loving my barbecue. It heats up quickly, and the five burners gives me great heat control. I haven't yet tried the rotisserie, but I am looking forward to trying that out when I can. Cleaning the grills is a little more work than I had with the cast iron grills in my old barbecue, but no great hardship. I suspect most of that might just be that any burnt-on residue shows easier on stainless steel! There are only two things that I can reasonably gripe about: i) The wheels; they have an adjustable "foot" for levelling, but any vibration when moving the barbecue causes them to unscrew and move downwards until they scrape the ground. Even in their highest position they can scrape the ground when moving the barbecue across anything slightly uneven. I assume I can just unscrew and remove the feet completely to eliminate this issue. ii) The doors; they are held closed by magnets, but when moving the barbecue over a slightly uneven surface the doors frequently pop open, and the sliding propane tank shelf will slide out.
Date published: 2017-08-23
Rated

3

out of

5
by
Darcy
from
Poor customer service
Have had the bbq for one year. The heat indicator did not work from day 1. Have tried for months to request a new one from customer service with no reply other than the automatic email response. Good bbq, poor customer service.
Date published: 2017-07-11
Rated

5

out of

5
by
DaveWpg99
from
Amazing heat and grills!
The Regal S590 Pro is turning out to be my favorite purchase of the year. There are a lot of choices in this price range, and I am glad Broil King is on my deck right now. The stainless grills are wide, really easy to keep clean, and leave amazing grill marks. The BBQ overall has so much heat I've had to re-learn how to cook, the control over heat is really good and resists windy days with ease. I love the look, the storage, and the size is perfect for cooking full meals outdoors.
Date published: 2021-06-08
Rated

5

out of

5
by
SidG
from
Great Grill!
My Broil King Regal 590 Pro was purchased because it contained the features I thought were important prior to purchase. It has a double wall hood, stainless cooking grids and a pull out tank drawer. They are great features and I'm very glad we picked this grill. I also like how well this grill works. It's easy to use, with a pleasing size, fit and quality to it. If I could change anything, I would alter the hinges on the doors so that the pins were longer and spring loaded. Longer pins would make it less likely that the door would come off during use. I would switch the main burner ignitor location to the center burner making easier to light the burner at either edge. I think the drip pan should be larger and easier to remove and replace for cleaning. Even though this grill is easy to use, there is still a learning curve and I would suggest some information aimed at advanced cooks like heat gradients across the surface as well as temperatures on the warming rack. This would make it easier for us to learn the grill, reducing the amount of experimentation required to achieve the best performance possible.
Date published: 2015-05-07
Rated

4

out of

5
by
Dale R
from
Great Features for the Dollar.
I bought this BBQ a couple of month's ago and have used it a lot. The only gitch I see so far is the size of the drip tray. If you are cooking anything that is quite juicy you will want to keep an eye on it as I have had mine oreflow twice. Oterthan that his is a great product and I would buy i again.
Date published: 2015-04-20
Rated

5

out of

5
by
Mitchum
from
Grilling with the Beast..Broil King Regal S590 Pro
I finally have the King of BBQ's!! My Broil King S590 Pro gives me superiority on all my grilling needs. Broil King, You're The Best!
Date published: 2016-07-10
Rated

5

out of

5
by
Beardedcanadiandad
from
Definitely worth the premium price
The best grill I have ever owned, the heat that comes off this grill is amazing. Sexy BBQ if I must say
Date published: 2020-06-24
Rated

3

out of

5
by
Phil BBQ
from
Customer Feedback on S590 PRO
I purchased the Regal S590 Pro back in October of 2018 after doing a lot of research of BBQ grills to select one of good quality and one that would last. All and all, we are satisfied with the S590, but have a few suggestions. I had called the customer service group, since the back burner was not lighting automatically when pushing the ignition button. I also explained to the technician that I spoke with that I saw a connection that was open ended and inquired if that had anything to do with it. I was told that I would get a call back and never did. Also, the wiring that connects all of the controls upfront should be bundled better to protect them from getting pulled or disconnected when removing the propane tank or turning it off or on. Just a couple of improvements that would increase customer satisfaction in the future. Thank You
Date published: 2019-02-08
Rated

5

out of

5
by
Sue59
from
appearance of BBQ
This BBQ is wonderful that the controls do not come of by little hands and break. The position of the ignitor that is level with the front and not stuck out is genius flat and not able for those little hands to click constantly. The heat is equal and very easy to control. Stainless racks are very easy to clean. Completely satisfied with the product and am planning to purchase a smaller model for an apartment for our daughter.
Date published: 2016-10-07
Rated

5

out of

5
by
Vancouver Darren
from
This BBQ is awesome!!!
I've had this BBQ for a month now and I really love it. It came mostly put together, the firebox came completely assembled with the burners and rear rotisserie burner installed. This beast has tons heat when on full blast. I've easily had the grill temp (measured at the grill grates) up to 750f ! No wonder the directions say to not leave it on high for more than 10 minutes to warm up. When the burners are on low it can easily cook something delicate like marinated chicken. The BBQ is easy to clean. All the internal parts can be removed to get good access for scraping out any gunk in the bottom. The heavy duty parts, stainless steel firebox with aluminium end caps, and overall well built unit give me the impression that it will last for years. Don't forget that the regal and imperial lines have the same firebox, and that they have lifetime warranty on the firebox and all aluminum parts.
Date published: 2015-08-05
Rated

4

out of

5
by
GBBQ
from
A good case for 'Made in North America'
Great BBQ. Happy its made in North America - a key reason for buying. Fast preheat and even cooking heat. Great searing on steaks. A little hard to keep the SS grills clean. Last Broil King lasted 10 years and hoping for the same here... unfortunately the ignition failed after just 3 weeks and 6 uses. Waiting for warranty replacement. Scores would be perfect if not for the failed part.
Date published: 2015-05-07
Rated

4

out of

5
by
Bigrum1710
from
S590 Pro review
My rating would be a 5 but my only complaint is the cooling rack. The cooling rack is in the way when you are trying to flip food that's in the rear of the grill. Whenever I'm grilling a lot of food I have to remove the cooling rack for easier access to the food and to prevent myself from getting burned. The cooling rank certainly need to be reconfigured to abate this issue.
Date published: 2018-10-01
Rated

5

out of

5
by
Chris
from
Great Grill!
We got this grill last month and after a full morning of putting it together we were grilling that evening. We are so impressed with the fact the grill is up to cooking temperature in minutes and it is heavy duty construction! The best part for us is that our grill was made in the USA at the Indiana factory. We are so happy with our grill. It is a quality product!
Date published: 2014-06-12
CHECK OUT OTHER GRILLS IN THIS SERIES.