About Us | The History of Broil King
Broil King has proudly been making barbecues for nearly 40 years, but the company's history goes back more than a century. Throughout that time, it has been family owned and operated, a tradition that carries on today. In this blog, we'll trace the story of the Onward company and how we went from making fountain pens to the premium gas, charcoal and pellet grills that we're known for today.
In 1904, Theodore Adam Witzel founded the Rite-Away Fountain Pen Company, which manufactured fountain pens and ink. The manufacturing plant was located at the corner of King St. and Water St. in Berlin, Ontario (now Kitchener, ON). In 1906, the Company ceased making pens. It became the first in Canada to manufacture and sell hand vacuum sweepers and electric vacuum cleaners under the trade names of Onward and Triumph.
In 1908, the Company was renamed Onward Manufacturing Company Limited and began manufacturing "The Sliding Furniture Shoe." The Company was named, with permission, after a company in Kenosha, Wisconsin, that also manufactured sliding furniture shoes. These furniture shoes, an alternative to the old-fashioned castor, were made with glass or steel bottoms for easy sliding. Other items manufactured at this time included trunk and suitcase hardware and Peerless steam cookers.
The vacuum cleaner market was expanding. In 1909, T. A. Witzel obtained exclusive rights in the British Empire to manufacture and sell Eureka electric vacuum cleaners. A second company, The Eureka Vacuum Cleaner Company, was established. Distribution and Eureka retail stores were developed across Canada to sell Eureka electric vacuum cleaners, Domestic vacuum sweepers and Eden electric washing and wringing machines. One of the retail branch stores was at No. 8 Temperance St. in Toronto.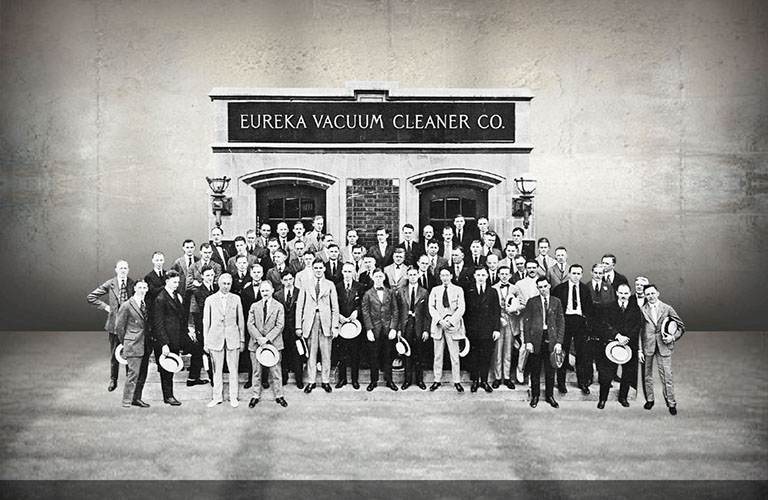 In 1914, the plant was located at 1027 King Street East in Kitchener. In 1924, the two businesses, Onward Manufacturing Company Limited and Eureka Vacuum Cleaner Company, were amalgamated under Onward Manufacturing Company Limited. The mandate of the business expanded to include a general metal stamping business, warehousing and operation of retail stores.
Eureka vacuum cleaners were manufactured in Detroit by the U.S. Eureka Vacuum Cleaner Company, and "Onward" focused on distributing the product throughout Canada. During the Second World War, most of the regular activities of the business were suspended as the company was called upon to produce tools, dies and parts for planes, ammunition boxes, tanks and mines. After the war, the Company resumed selling vacuum cleaners nationwide through dealers. The manufacturing of cabinet and utility hardware was added to the company's operations in 1946.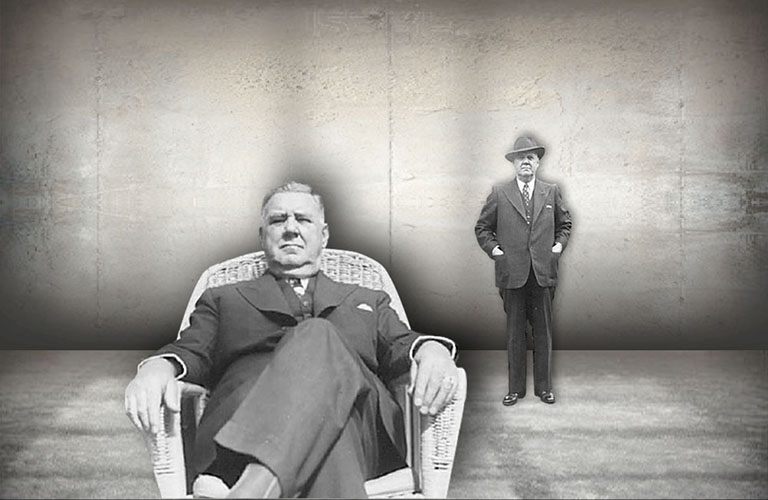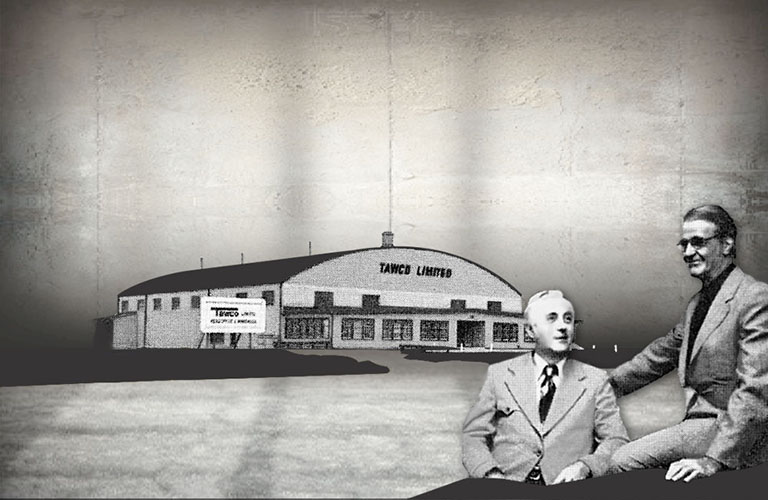 After the war, the Company resumed selling vacuum cleaners nationwide through dealers. The manufacturing of cabinet and utility hardware was added to the company's operations in 1946.
The company founder, Theodore Adam Witzel, died in 1948. His son, Theodore Andrew Witzel Sr. (1918-1955), who joined the Company in 1935, became president. Between 1949 and 1960, the Company introduced Speed Queen washers and dryers, Emerson and Motorola electronic products, and Gibson home appliances to Ontario. They introduced Jenn-Air cooking equipment, Sub-Zero refrigerators, Deep Freeze refrigerators and freezers, Weber barbecues and the Panasonic line of electronics across Canada.
In 1965, a separate company, Onward Hardware Limited, was formed to oversee the hardware manufacturing and distribution division. In 1966, National Union Electric Corporation of Stamford, Connecticut, purchased 80% of the Eureka vacuum cleaner and appliance distribution division and the name Onward Manufacturing Company Limited. T.A. Witzel, Sr. remained President of Onward Manufacturing Limited until his resignation in 1974. He retained ownership and was President of Onward Hardware Limited for the manufacturing and selling of cabinet and general hardware and developed another company he owned known as Tawco Limited for commercial cleaning equipment distribution and franchising coin-operated laundry and dry cleaning stores.
Barbecue Manufacturing Begins
In 1980, Onward Hardware began manufacturing fireplace inserts and charcoal water smokers. In 1984, the company started the contract to manufacture Arkla gas grills and in 1986 purchased the assets of the Jacuzzi gas grill division.
Jacuzzi designs are the basis for the Broil King line of gas barbecues. At this point, the company was named Onward Multi-Corp. Around the same time, OMC was appointed sole Canadian distributor of Weber-Stephen Products Co.'s fine line of Weber gas grills. In 1989, Onward purchased the tooling for the Wait Broil Master and Broil-Mate gas grill lines plus the West Bend Anova gas grill line.
In 1990, Onward purchased the Shepherd gas barbecue division, now sold under the name Sterling. Also, in 1984 a retail appliance division (now known as TA Appliance Warehouse) commenced operations at 932 Victoria Street North, Kitchener.
In 1995, T.A. Witzel Sr. passed away, and his three sons now own and manage the company. In 1996, the barbecue division, outgrowing its manufacturing facilities on Victoria Street North, purchased a new manufacturing building at 585 Kumpf Drive in Waterloo, ON. In addition, The George Cluthé Manufacturing Co. was purchased for manufacturing screwdrivers, tool boxes, furniture glides, funnels and oilers. The operation of Cluthé Products was merged with the Onward Hardware Division, which served the hardware industry with cabinet and general hardware. In 1996, OMC Barbecues Ltd. becomes part of the Onward family of businesses to provide top quality Broil King grills in the UK.
In 2000, Onward Multi-Corp was divided into three separate companies. The barbecue division adopted the original name Onward Manufacturing Company Limited, the hardware division became Onward Cluthé Hardware Products Inc., and the appliance division became TA Appliance Inc.
In 2001, the hardware portion of Onward Cluthé Hardware Products Inc. was sold to Richelieu Hardware of Montreal to allow the Companies to concentrate their efforts on growing the gas barbecue, injection moulding and appliance businesses. In 2002 Onward Manufacturing expanded its barbecue accessory assortment by purchasing the GrillPro assets of Inmar Industries Inc. In 2006, further investment was made by acquiring the CFM parts and accessory business.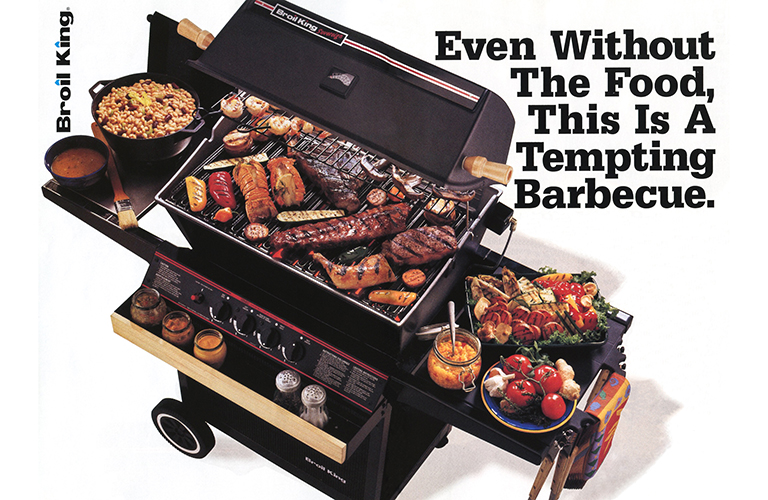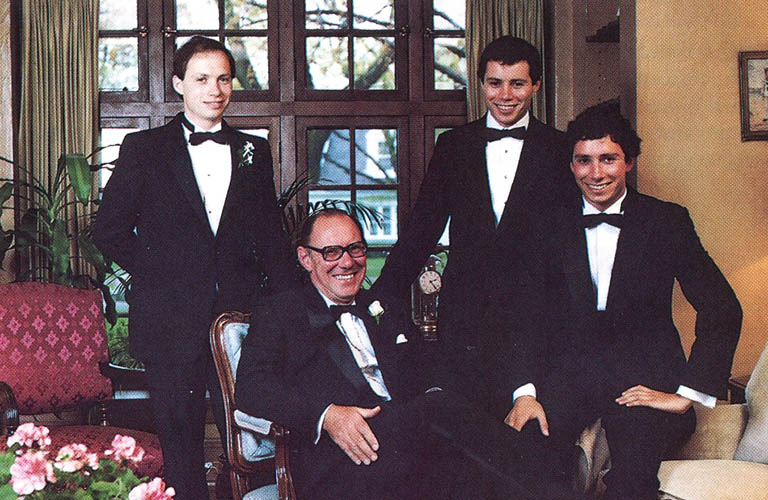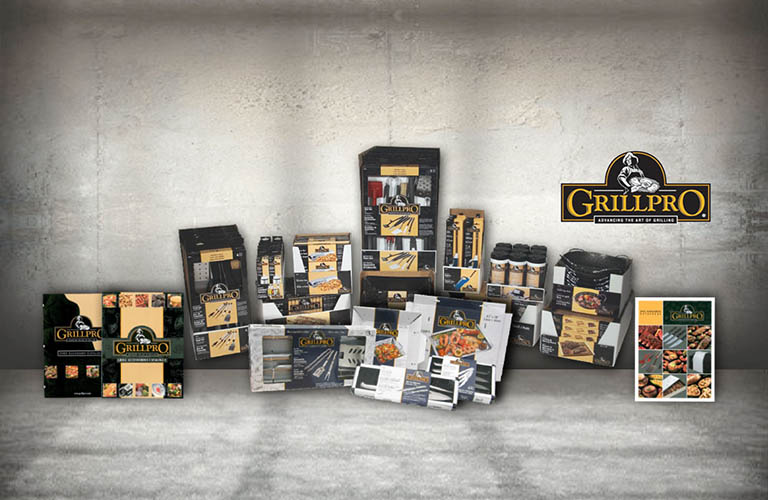 In 2009, Onward Manufacturing opened a manufacturing and distribution facility in Huntington, Indiana. In 2010 Onward Manufacturing purchased the assets of the Big Steel Keg from In Zone Holdings Inc. This product line was rebranded as the Broil King Keg. Onward purchased Fiesta and Blue Ember product lines, tooling, and production equipment in 2010. This secured long term production capacity in our Dickson, Tennessee facility. In the same year, OMC Barbecues AB was established to to support our growing customer base in Sweden, Finland, Norway, Denmark, Iceland, Estonia.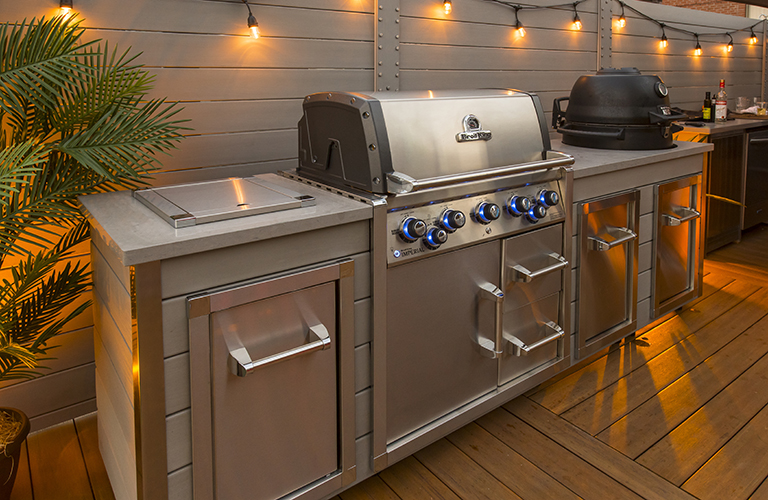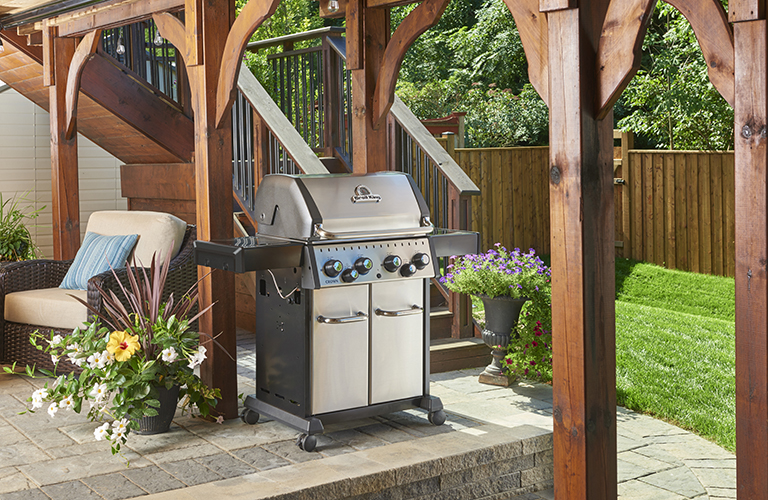 Broil King and GrillPro undergo a transformation in 2012, and their packaging is completely redesigned from the ground up for hundreds of items. In 2013, Broil King introduces the Baron gas grill lineup, featuring a unique and modern design. At the same time, Onward discontinued their distribution agreement for Weber Stephen's products in Canada, and Broil King grills become the primary focus as Onward goes it alone.
Our growing European presence expands in 2016 to include Broil King France and Broil King Schweiz AG is formed to support our Swiss customers. In 2017, Broil King Deutschland GmbH is acquired to help streamline operations centrally in Europe and support the German market.
We continued to expand and update our existing Broil King grill lineup. First, in 2017, we introduced our first models of built-in gas grills with modular cabinetry to facilitate custom kitchen designs and installation. Then in 2019, we added our pellet grills to our lineup. The premium Regal pellet grill was the first pellet grill made to smoke or grill at the push of a button. We've since added the Crown and Pro models of pellet grills in the past two years.
Finally, last year we purchased the Dickson Tennessee production plant to expand manufacturing capabilities in the US. We also relaunched our Broil King Crown gas grill lineup in North America, with a new, sleek design.
We've come a long way in more than 100 years of operation and made many changes to our facilities and product offering. But one thing has always been consistent: the family behind the business. No matter how much the business changes, we're proud to keep family as a core principle. We're excited to continue developing new and exceptional grilling products, from our family to yours.