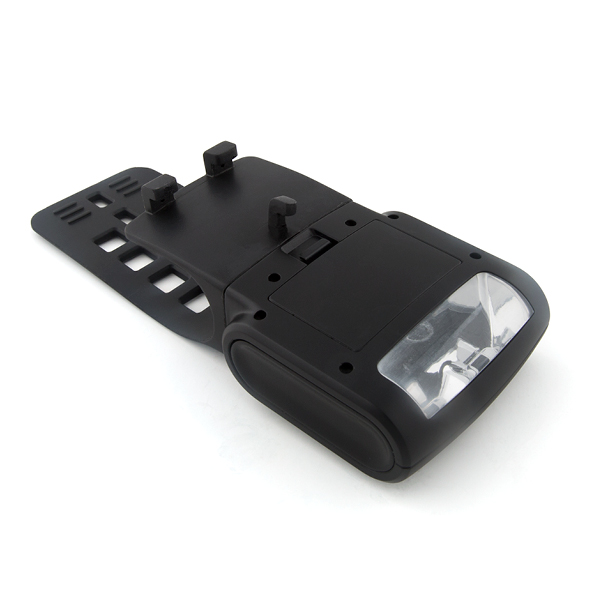 Attaches easily to the handle of any Broil King® grill with a flexible elastomer strap. COB light strip, weather resistant body, left or right-handed operation. Batteries not included. What a bright idea! Grilled Asparagus and Prosciutto Spears
Rated

4

out of

5
by
Kathyjane67
from
Bright Light
So this light shines real good when you need a bit of extra help when the sun goes down and your food isn't done. It is quite bright I was pleasantly surprised. It being able to attach to the handle helps to make sure it doesn't get to hot which is great. I was able to see the whole surface of the grill in the dark. Thanks for letting me free up my hand from a.flash light. I would definitely recommend this light to my family and friends.
Date published: 2019-10-07
Rated

5

out of

5
by
Vanismama
from
Great idea
I received this product through Bazaar Voice sampling program. I have always just either grilled before the sun went down or grilled close to the porch light. I did not know this light existed. This was a great idea!! I love that I can have the light right on my foods. I live where it's hot during grilling season so this made it great I could grill after dark
Date published: 2019-10-13
Rated

3

out of

5
by
Grill boy
from
Decent light
It's a decent light, could be a little brighter. I like it better than holding a flashlight while trying to grill. Another problem I have with it is that even though I cinch it as tight as I can, it still likes to angle down lower than I want. I can deal with it though and do use it if I end up starting grilling later than I plan. A
Date published: 2019-10-18
Rated

5

out of

5
by
CookieMomma
from
I see.... MEAT!!!
We used this the same night we got it, because we were so excited!! Snapped it right on the grill and low and behold, we could see what we were cooking by more than just the firelight. I was so excited, I have recommended it to friends due to easy assembly and use, and functionality!!
Date published: 2019-10-08
Rated

5

out of

5
by
Wirewalker25
from
Lots of light
I got this a couple weeks ago and it's pretty good. It throws a good deal of light. Easily lights up any grill area short of a commercial built in. It takes 3 triple "A" batteries that seem to last a great deal of time. I have about 10 hours outta this so far and it's going strong.
Date published: 2019-10-06
Rated

3

out of

5
by
Adden01
from
Just a light?
I bought this assuming it was like the previous grill lighting I had that had a tilt switch in it, so when the grill was closed it would turn off. I got that light 15 years ago, so it's not a new idea. Am I missing something with this one?
Date published: 2020-06-04
Rated

5

out of

5
by
Scooter1
from
Cooking at Night
Very bright light. Like how it clips to the grill handle and love how it illuminates the grill.It fits any size grill and has a silicone band that doesn't get hot.Have tried many lights at night but this one is the best.
Date published: 2019-10-05
Rated

5

out of

5
by
Holly71753
from
a very good light
With the days ending sooner I needed a good grill light. I came across this one and Im so glad that I did. It is very durable and easy to use,. Its everything that I needed in a grill light. Its very bright
Date published: 2019-10-24