REGAL™ S 590 PRO
958344 LP / 958347 NG
The Regal™ S 590 Pro features 875 sq. in. total cooking space including stainless steel warming rack, solid 9mm stainless steel cooking grids, stainless steel Flav-R-Wave™ cooking system, 5 stainless steel Dual-Tube™ burners, stainless steel side shelves, illuminated control knobs, and an enclosed cabinet base.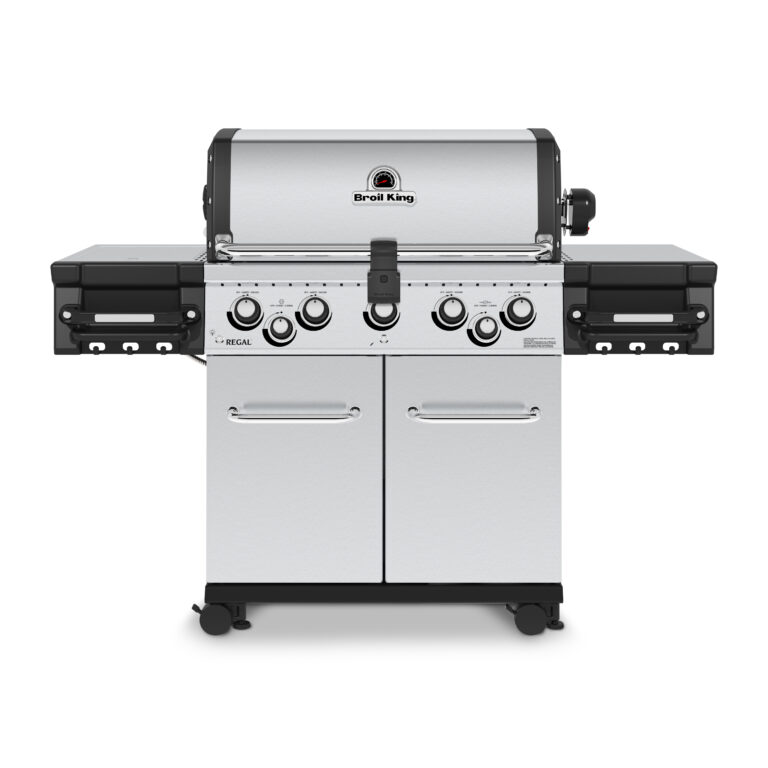 55,000 BTU
MAIN BURNER OUTPUT
15,000 BTU
ROTISSERIE BURNER
625 SQ. IN.
PRIMARY COOKING SPACE
ROTISSERIE KIT
INCLUDED EXTRAS
BUILT IN LIGHTS
INCLUDED EXTRAS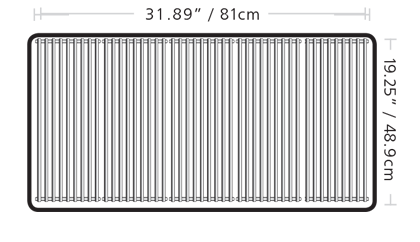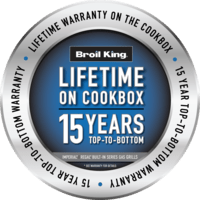 PERFORMANCE GRILL FEATURES.
Every Broil King is built with performance features that deliver unparalleled cooking versatility.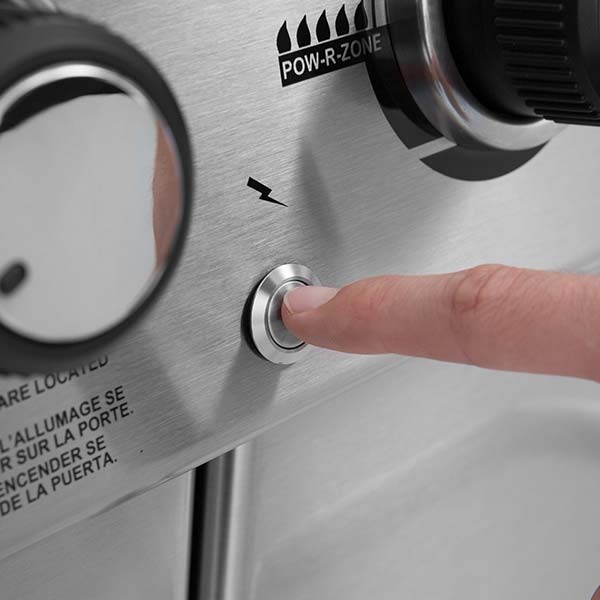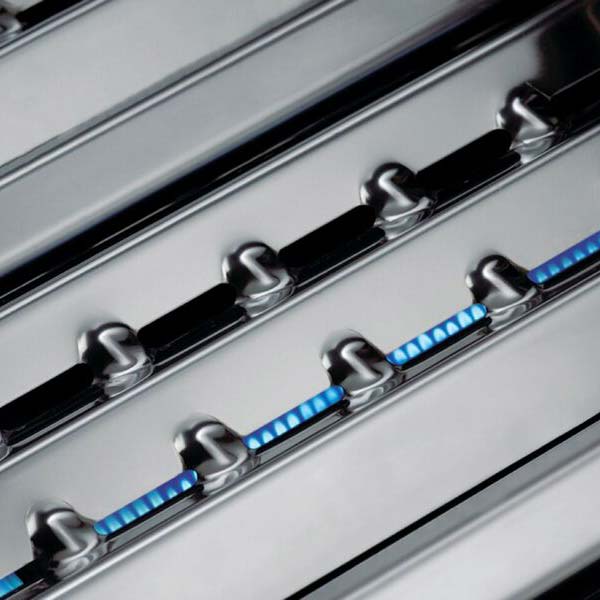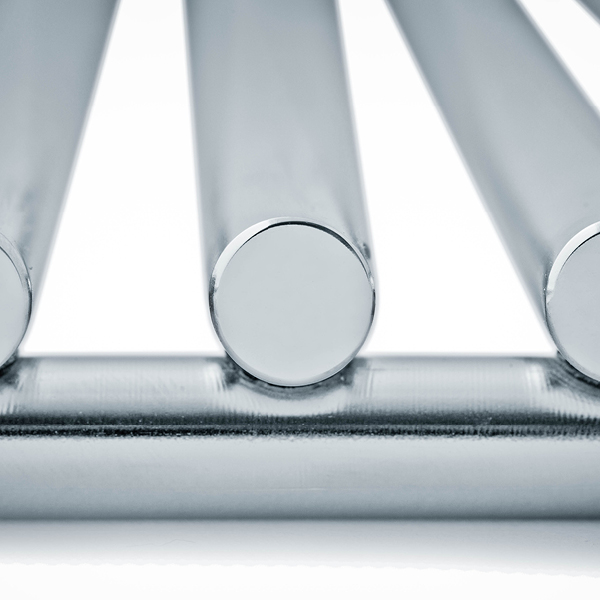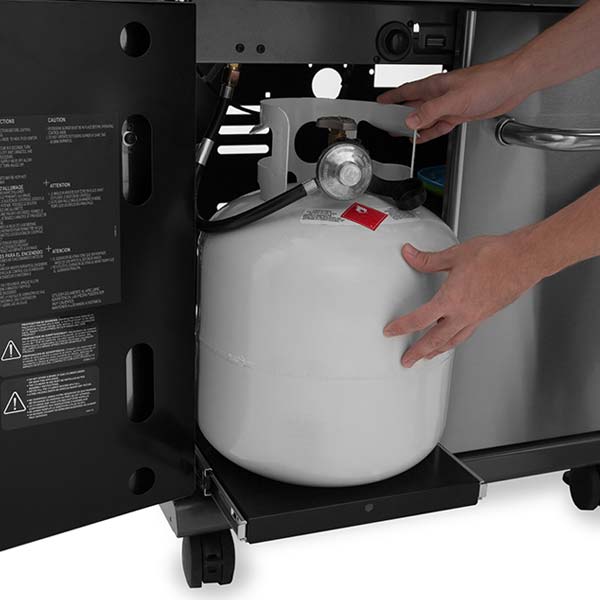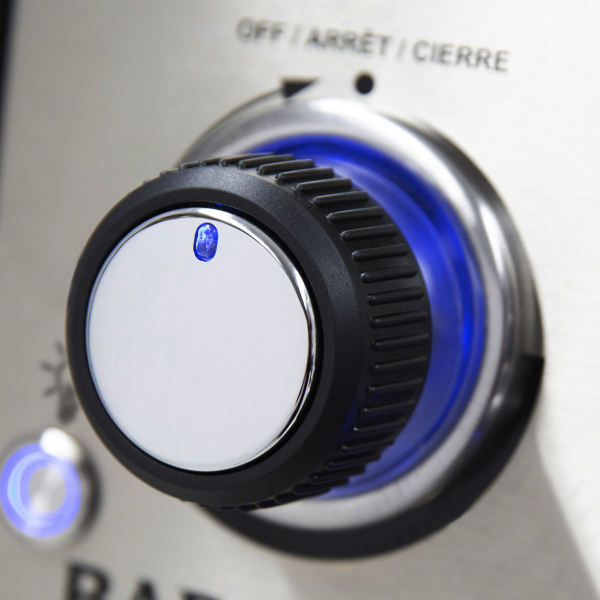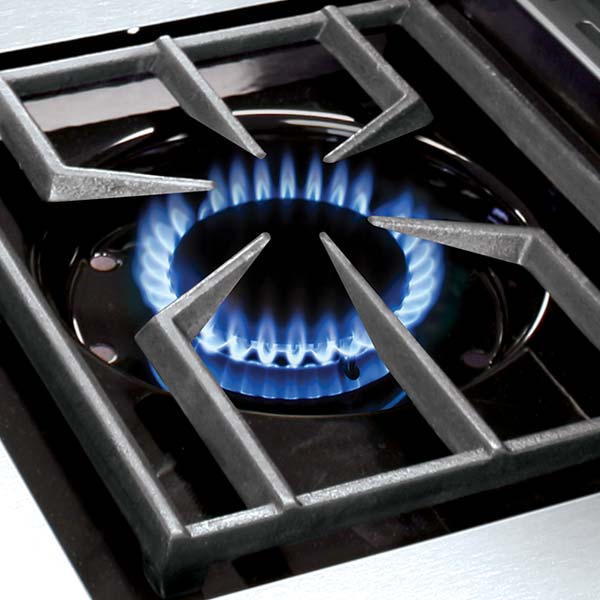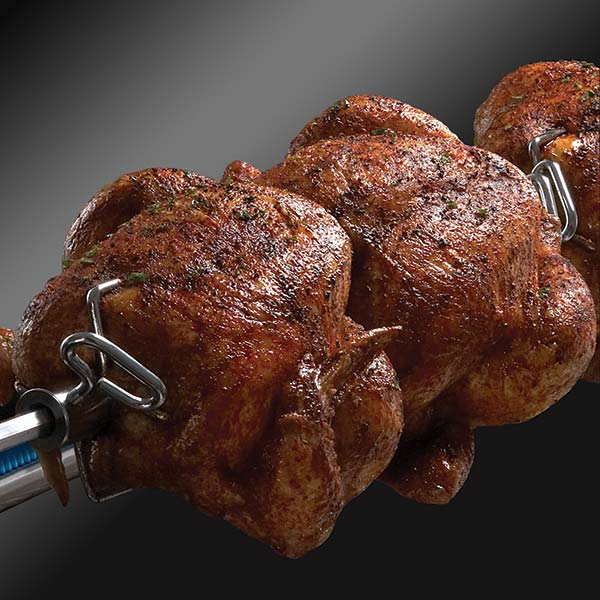 PERFORMANCE GRILL FEATURES
Every Broil King is built with performance features that deliver unparalleled cooking versatility.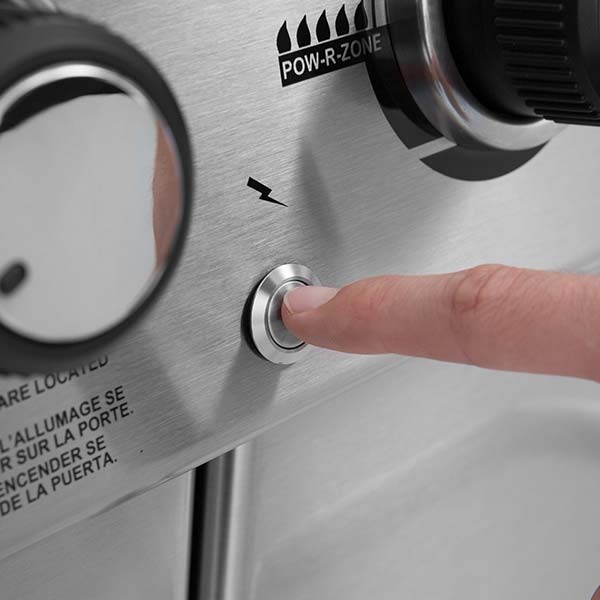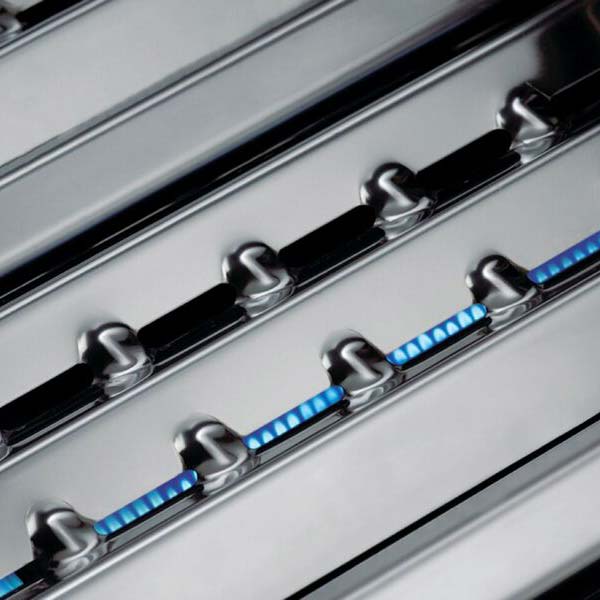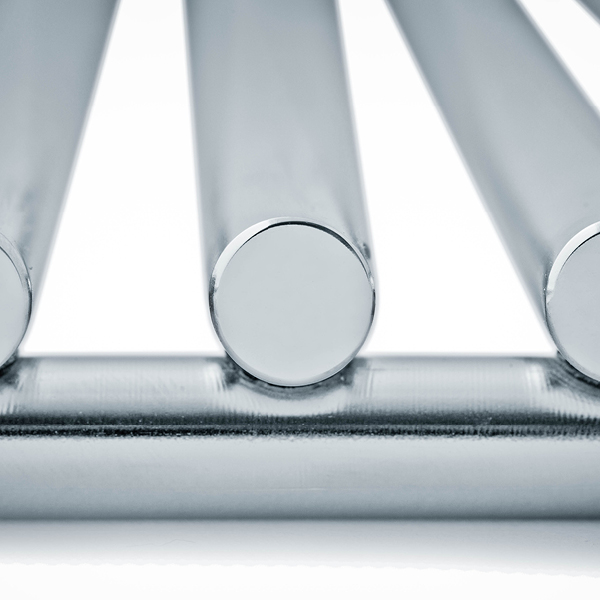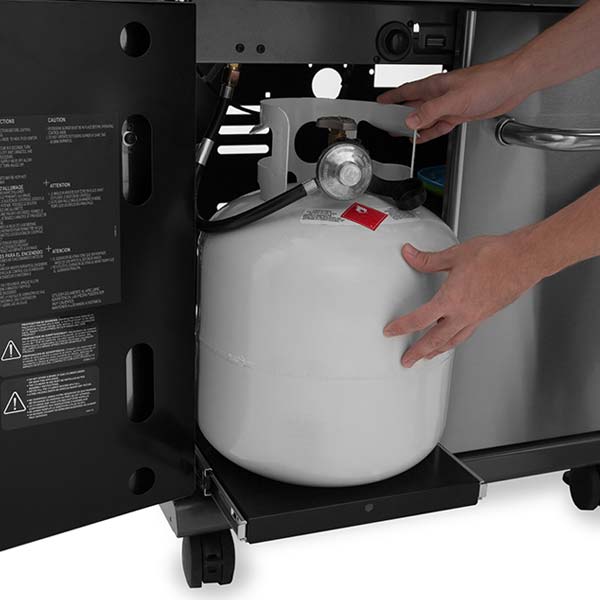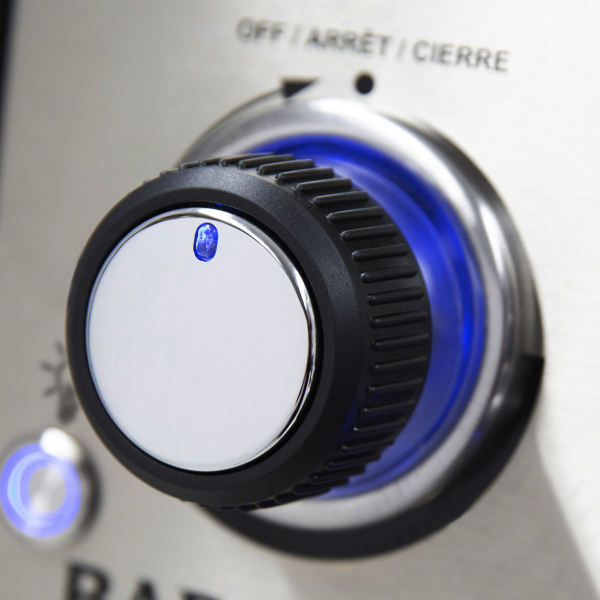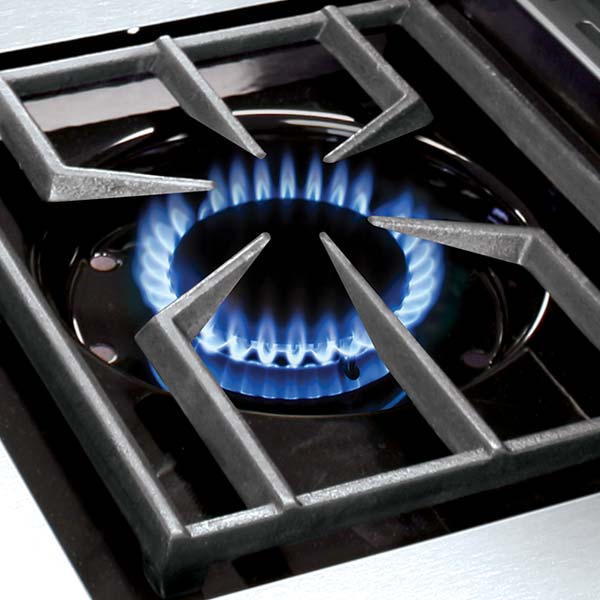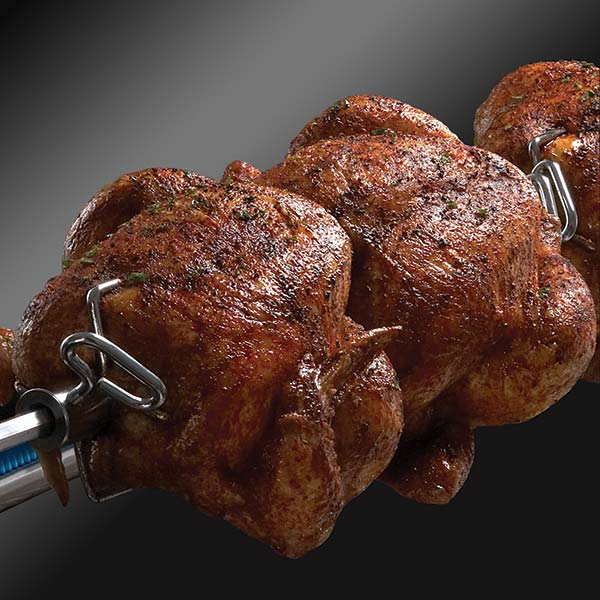 IDEAS TO GET YOU STARTED.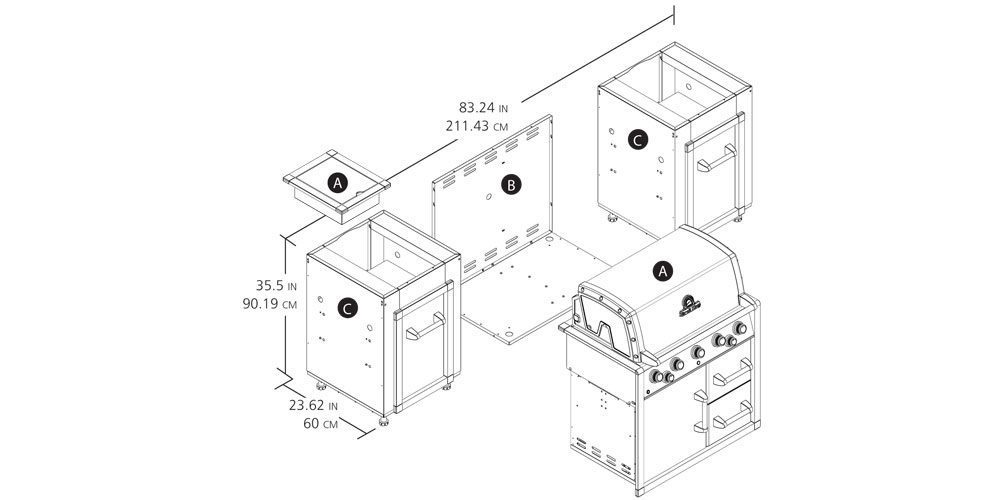 Rated

5

out of

5
by
wndsrdn
from
Huge upgrade
Picked up the Regal 590 Pro at my local Lowes here in Windsor. Was time for a new grill. Had a Broil King Sovereign with a super8 burner and cast iron grills. Loved it, was my first Broil King. Having such a good experience with the old one made it very easy to choose another Broil King. The 590 Pro is a whole lot bigger than I thought it was going to be when I got it home. But is a good fit sitting next o my smoker. It was very easy to assemble, instructions were easy to follow, did it over a two day period of 3-4 hours each day. Still getting use to the power of this thing, heats up very fast and stays hot. Very impressed with all the features. Love this grill.
Date published: 2017-05-03
Rated

5

out of

5
by
Bernie49
from
Great barbeque, well engineered
I've had this grill for 6 months now and it is great. First the quality of manufacture is very good and the stainless steel finish is very attractive. Second, it works really well. Having the five burners gives a lot of control over temperature and placement of food on the grill for direct or indirect cooking. It is also perfect for smoking because you can put a smoke box on just one burner and keep the temperature low. The only complaint I would have is that the assembly instructions were not the best, but overall I am very happy with this product. My previous 2001 vintage Regal grill is still going strong after 14 years (now at my son's place) and I expect this new one to last a very long time.
Date published: 2015-04-24
Rated

1

out of

5
by
Mike R
from
Junk
We bought a Regal when we moved into our cottage 8 years ago since then the manifold where the burners connect has rotted out, the cast iron grates have followed suit. We bought it based on the quality of our Sovereign with the round chrome grates but the quality is not even close. We bought the Sovereign (at home) in about 2005 and while we have had to replace burners and igniters the rest is all in good shape. the quality of our 2011 Regal is nowhere even close. The manifold started badly corroding about 3-4 years after it was bought. We are currently looking at replacing it. The rotisserie that can with it was equally as bad.
Date published: 2019-07-17
Rated

2

out of

5
by
Canada
from
Cooks Great, but has quality issues.
Not very happy!. My lid has been replaced 3 times and it still does not close properly, the adjustable leg bolts are rusting and one knob is off center. I heard a lot of good things about Broil King and wanted to buy North American, so we decided to spend a little more money and purchase this model. I have owned a number of less expensive foreign made BBQ's and none have had these issue.
Date published: 2014-07-22
Rated

5

out of

5
by
Chucker
from
Probably the best thing ever!
I bought this BBQ from Lowes 4 days ago and I have to say that I could not be happier! This thing is amazing! The quality, the look, the features....everything about this BBQ is fantastic and the feeling I get when taking the premium Broil King cover off....makes a grown man want to cry. I might love this grill more then my kids!
Date published: 2016-03-21
Rated

4

out of

5
by
Chuck1957
from
It's nice looking
This is a well designed grill. This was a replacement for an all stainless grill. The quality is not as good as that grill and this one cost about 20% more. However, I looked at many before purchasing this one. The design made up for the lower quality. It only has two flaws or annoying issues. The grill must be on absolutely level ground. Doors will not align otherwise. It you leave the lid open for 3-5 minutes you need to be cautious. The handle gets very hot. This may not be an issue with 1 or 2 burners functioning. The heat is fairly even with this grill. It has a small drip pan and should be emptied often. The stainless steel scratches very easily. The important thing is I would certainly buy this grill again. Length of ownership is about 4 months.
Date published: 2014-09-15
Rated

5

out of

5
by
SmokinPete
from
Ordered, Assembled and working within 24 hours
I've now had my Broil King BBQ for 10 days. I've used it 4 times and on the last 'practice session' I cooked my very first Brisket which was was judged as very good by a family member who is a judge with KCBS and will be judging in the US in August. I still have to try the Rotisserie and I'm hopeful that that will be good too. When I'd finished putting the BBQ together ( not easy and certainly a 2 person job, but well worth the effort ) there were a couple of small problems, but I contacted the Retailer and between him and OMC all the niggles were resolved within 7 days, including a w/end, which I consider to be a great example of great Customer Care. I've already fallen in love with my Regal 590 and I'm looking forward to many hours of enjoyable cooking, followed by great food. Thank you.
Date published: 2016-07-30
Rated

4

out of

5
by
HonestEAF
from
Still getting acquainted
I had a Weber for 24 years, but when I moved I decided to get the Regal. The big difference is that the Weber was horizontal cooking and the Regal is vertical. I am still getting used to it. What I like is that I can get the temperature up to 650 when all controls are set to high. Love how it sears my steaks. However, not sure how to slow cook the meat after searing. I have trying various methods of shutting off various burners, adjusted flame...still the temperature remains hot and cooks the steak too quickly. I would love some advice on this.
Date published: 2017-07-15
CHECK OUT OTHER GRILLS IN THIS SERIES.