Grilling Gifts 2020
Sure, 2020 has been a hot dumpster fire of a year. But let's harness those flames and grill up something amazing with these grilling accessories. Browse our selection of the finest BBQ accessories below!
Want some accessory grilling inspiration? Get the recipes behind these images on our website here.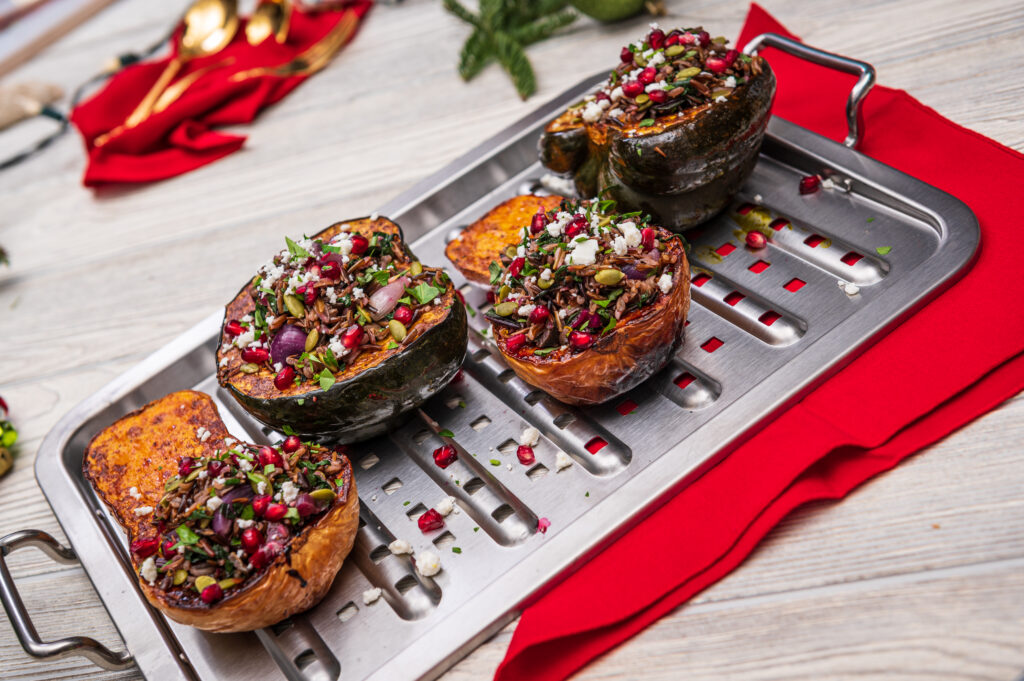 Why use a grill topper if your grill already comes with cooking grates? Presentation my friends. That beautiful roasted squash may look perfect on the grill, but will it survive the journey from grates to plates, to table? A grill topper is the perfect way to give that delicate grilled item the care it deserves. Remember, grill toppers have smaller holes than your cooking grates which prevents you from losing the little details to the fire below.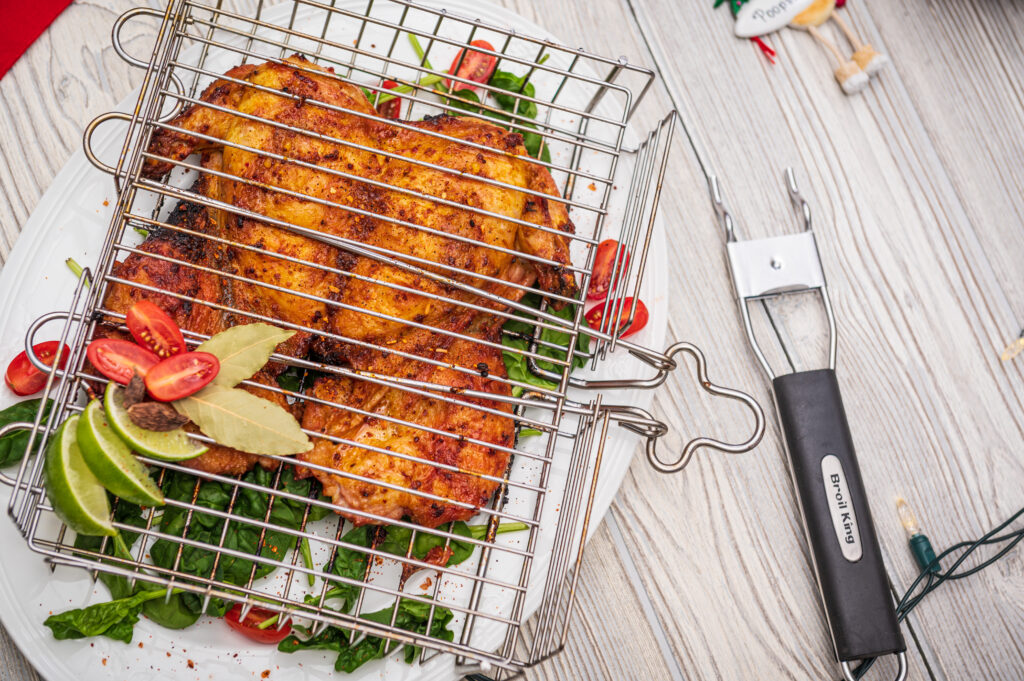 Flattened chickens have two bones in the wings and that's it! When you're done grilling them, simply slice and serve. It's that easy. But that's also the reason why a flattened chicken doesn't have a lot of structure and why flipping it on the grill is a tricky affair. To solve that problem, we suggest locking it into a grill basket and roasting that flattened chicken whole.
Other benefits of a grill basket:
Take 2 lb of chicken wings, season them, lay them out flat in the grill basket, lock them in place, and flip them all at once. Do the same with shrimp, asparagus, or gingerbread cookies!
All the great grilled flavor, one flip. That means less time with the lid up and more time grilling.
These grade-A quality leather gloves were adapted from the welding industry to offer you the utmost in performance grilling protection. The rugged Kevlar stitching and soft comfort lining will last and perform for many cookouts to come.
You may even start using these gloves in your kitchen or while you're shoveling snow, we're not judging since we do that already.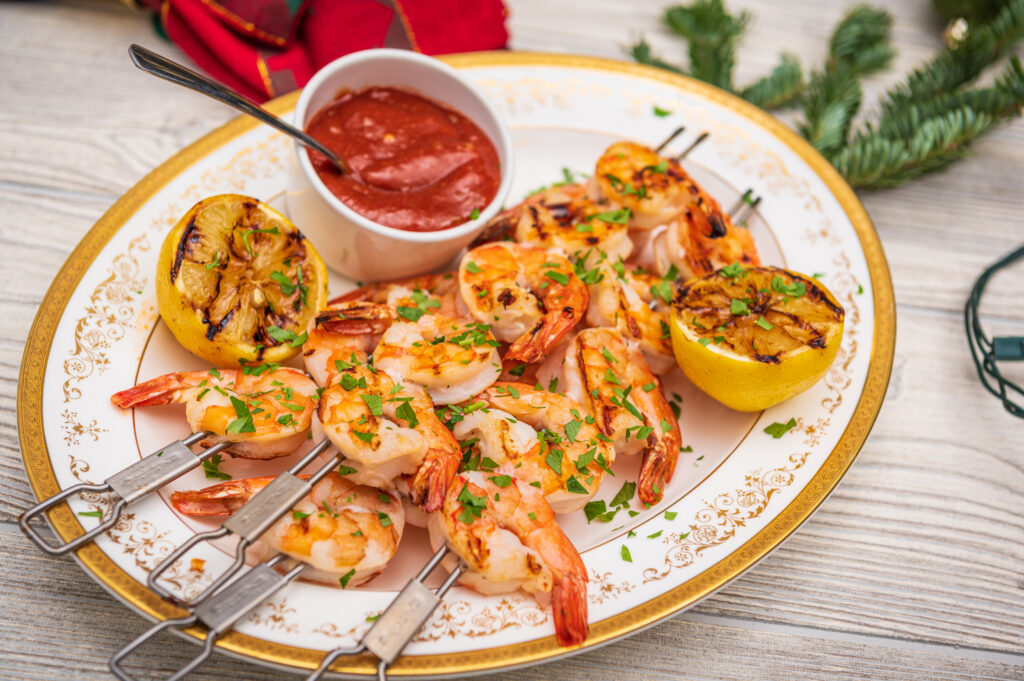 We've taken the basic idea behind a regular bamboo skewer and made it more practical and reusable. Broil King's stainless grilling skewers are exactly what the griller in your life needs in their stocking this season.
These stainless steel skewers withstand heat and are completely dishwasher safe. Each skewer is designed to pierce the food at two points, which gives you more control when moving food around the grill. The large stainless steel tails act as handles you can grab onto with a set of tongs or grilling gloves. Did I mention that they're easy to use? Because they're easy to use.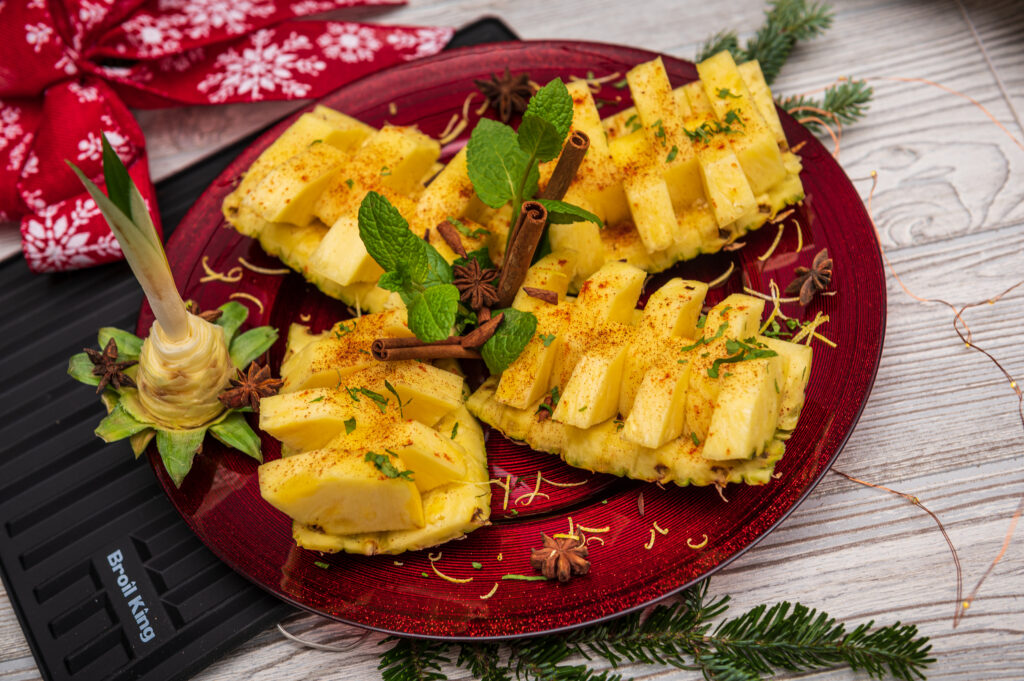 This is the greatest grill accessory that you had no idea you were missing. All of us in cold climates know that once the snow flies you put those rubber mats in your car to protect your carpets from winter grime. We often call our side shelf mat the protective boot mat for your grill. Grilling is greasy, saucy, and messy but the shiny shelves on your grill don't have to be.
Before you start grilling toss the grill mat on the shelf and set your tools on it. Once it has collected all of the drippings from your tools simply put it in the dishwasher with everything else. The side shelf mat protects your side shelves from scratches too, especially when you're taking out cooking grates on placing them on the shelf.
Coming soon to a Broil King destination near you, the heavy-duty palmyra grill brush! Designed to perform like our incredibly popular stainless bristle heavy-duty grill brush, it works without the stainless bristles.
This brush has a durable wooden handle and scraper, an integrated grime guard (it keeps the grime from your bristles from flicking back at you), and extra-long palmyra bristles for scrubbing. Palmyra is wooden palm fiber strips, which burn to ash should they every snap off and fall into your grill, extra safe.
Check out all of our grill brushes here.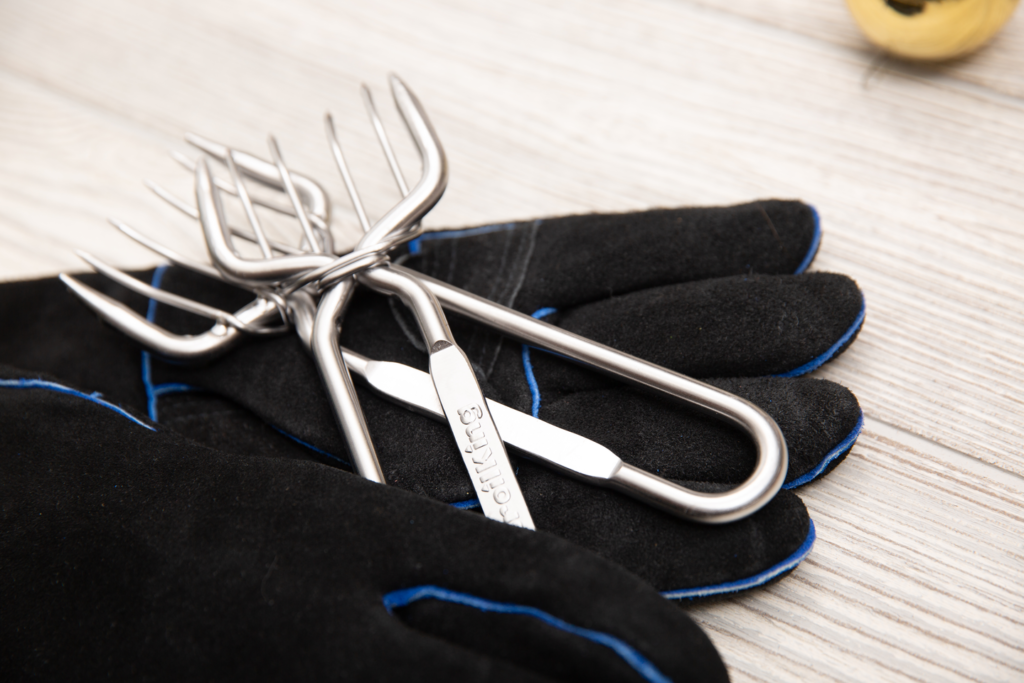 Meat claws aren't just for pulled or shredded pork and chicken. You can use them for a wide range of grilling tasks. That large roast, turkey, or chicken that you can't confidently grab onto with tongs is easy to skewer and lift with Broil King meat claws.
Use the silicone coupler to keep them together when they're not in use. A great carving aide too! Dishwasher-safe, like many of our grill accessories, and built to last.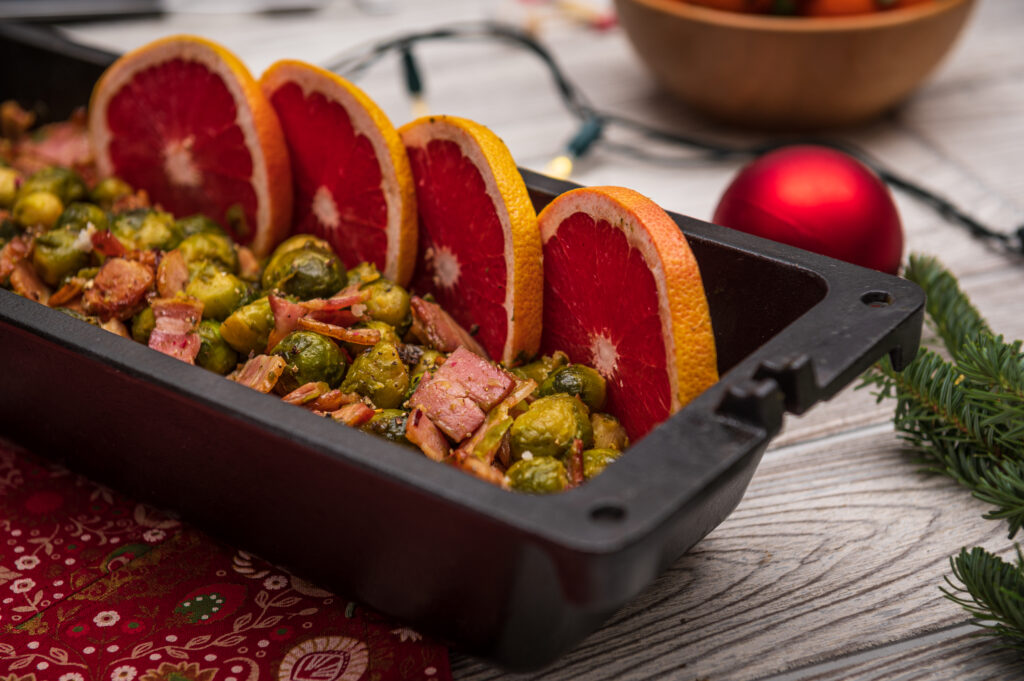 This wok is for you if you already own or are planning to buy one of our Imperial, Regal, Baron, and Sovereign gas, charcoal, or pellet grills. Each Broil King cast wok fits front to back in place of a cooking grate on your Broil King grill. They sit nice and low putting them closer to the burner for intense direct heat or subtle radiant heat from another burner.
This wok sits at the perfect depth to capture drippings from a rotisserie prime rib or chicken to baste some delicious roasted vegetables with savory goodness.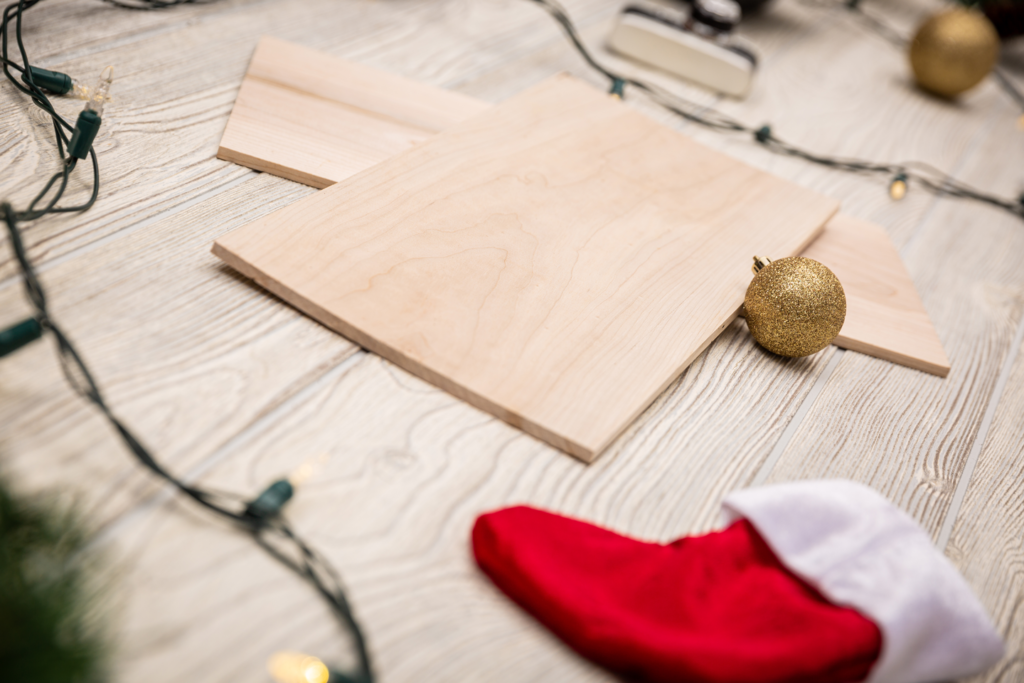 Plank for presentation, plank for flavor, plank because it's fun! Maple is one of the best subtle smoky flavors to kiss most food items with. It works for meats, vegetables and some fruits really well. A lightly charred maple plank looks amazing and it works as a great presentation platter for your grilled creations, just make sure you extinguish it completely first, keep the fire in the grill and in your heart. Passionate grillers agree, this is one smokin' GrillMas gift!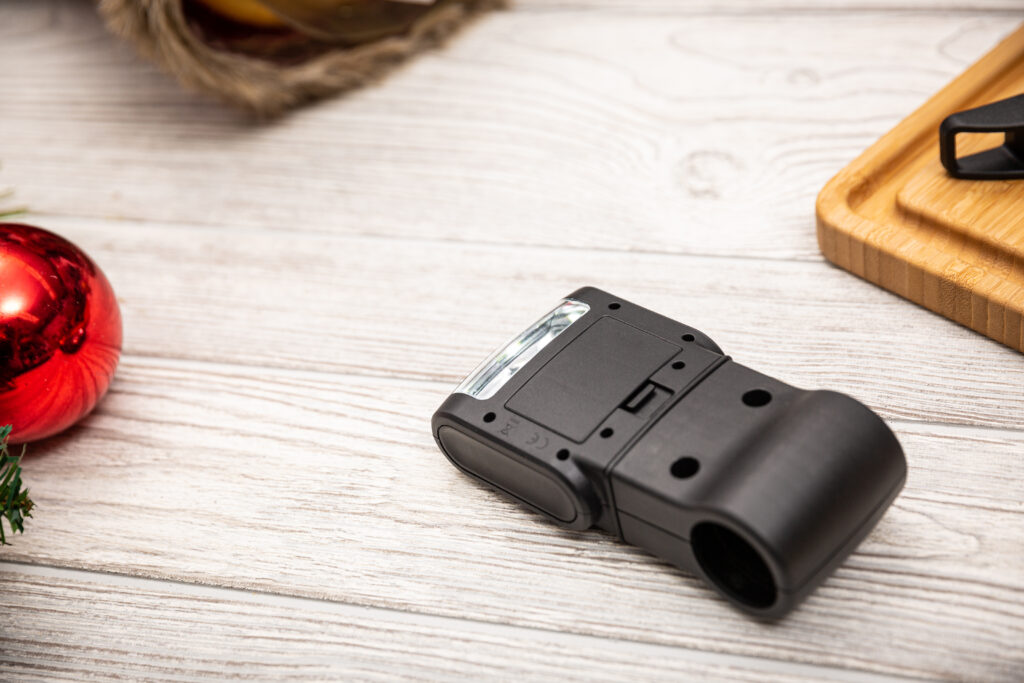 It gets dark so early this time of year in the Northern Hemisphere, since we can't put the sun on a gift guide (It's far too big to get under the tree), we've opted to suggest our compact Broil King alternative. The Broil King handle mounted grill light illuminates your entire grilling surface and slides on and off of the mount easily for storage. Watt a bright idea, seriously this gift shines above the rest. During GrillMas we get to break out the light-hearted puns.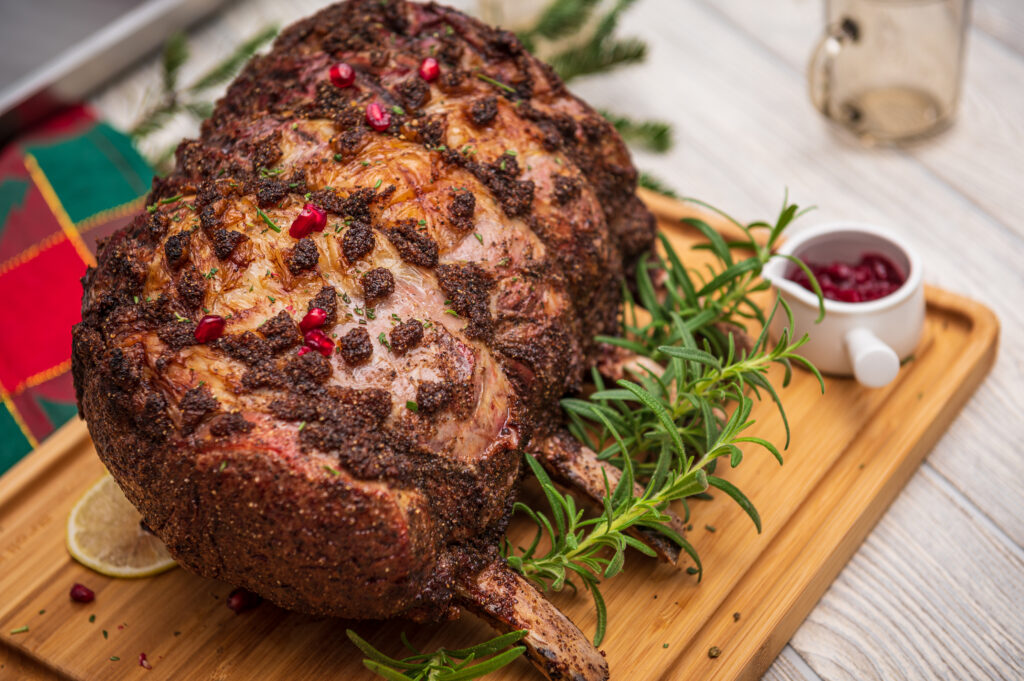 Another sneak peek in the same gift guide?!?!?! A great cutting board is one of the most essential grilling tools. It's where you do all of your prep work and a major part of the carving experience. All Broil King cutting boards are double-sided. Why? The flat side is for prep, a big workspace for all of your chopping and slicing. The side with the moat is for carving. We know a big juicy roast comes with a lot of extra juice. Our oversized moat captures all that juice so your sleigh-ride pattern table cloth doesn't have to. 2 great new sizes coming to a Broil King dealer near you soon!
Grill on my friends.
Ben – Culinary Director