Shop From The Comfort of Your Own Home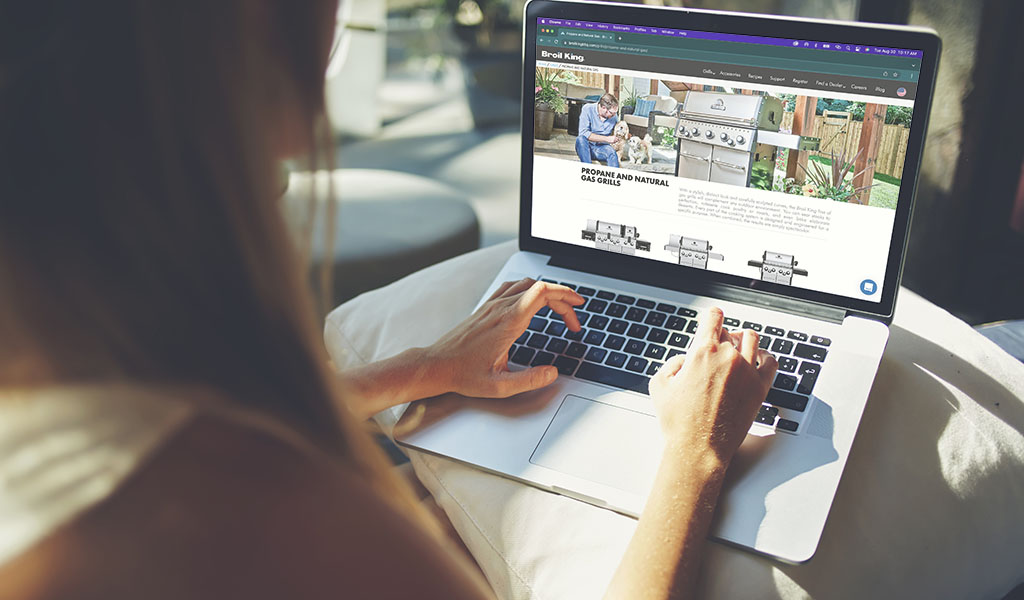 You need a new Broil King grill, but where to start? Which store will give you excellent service and the best assortment of grills? That's where we come in. We know our retailers, and we know grills, and we want to share our expert knowledge to help you find the right retail partner and the grill of your dreams.
One of the benefits of buying a North American-made Broil King grill is the local service and expertise you'll get from our great Broil King partners. Many offer assembly, after-sales service and, most importantly, home delivery!
Grills are HEAVY; unless you've got two to four able, sturdy bodies and a full-size truck, getting it home can be challenging. Leave the heavy lifting to your trusted grilling store. They'll drop it off and get you set up and grilling in a flash.
Many of these stores also have online shops, so you can place your order from home and let them take care of the rest! Don't forget to order your favourite grilling accessories too! You can purchase many of them wherever you buy your grill or directly from us through our online store.
Online Grill Shopping Tips
Online shops should be loaded with product details. After all, you can't touch or measure the grill through your screen. Sift through the data and find what matters, like the grill's dimensions, burner output and warranty information.
Why are grill dimensions important?
What size cooking surface do you need?
Take a good look at the product pictures.
Where was it made?
Read the reviews.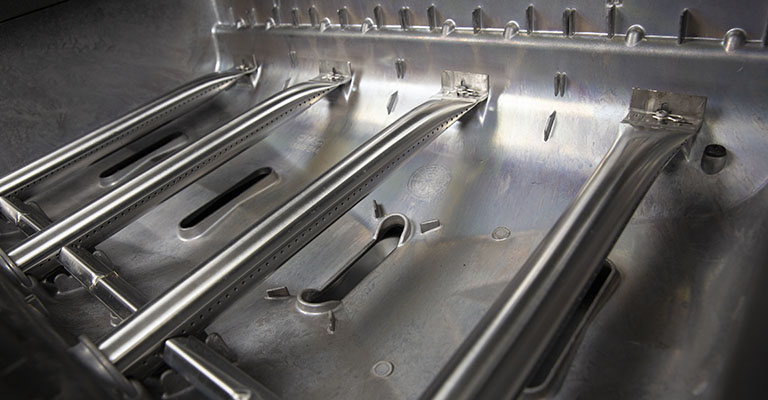 Why are grill dimensions important?
First, check the width, depth and height of the grill. It needs to fit your grilling space, so jot those three critical dimensions down and head out to your deck. Have a tape measure and notepad on-hand to help with this process. A roll of masking tape helps mark it out if necessary. Remember that the actual depth of your grill space is calculated as:
The depth of the grill + the depth of the open lid (usually 6-10 in.) + the minimum safe distance from a wall or combustible surface (typically 3 ft).
To avoid smoke stains, you should also ensure that any non-combustible surface (like brick or metal) is at least a foot away from the grill.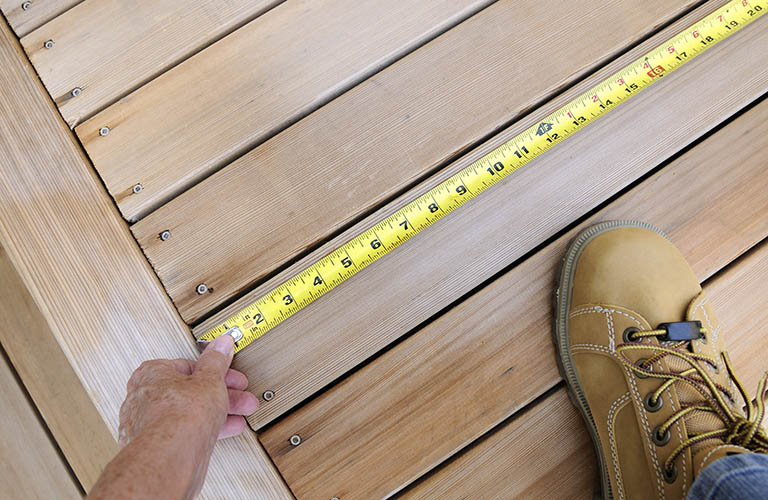 What size cooking surface do you need?
Once you know that your Broil King will fit, check the overall square inches of the cooking surface. Many sites use comparison charts to stack up features and sizes. Will you be cooking for an army or a small, single-family? You can grill for a lot of people on a 4-burner grill, so make sure the cooking surface makes sense for your family. We cook for several hundred people at Broil King events on as few as two five-burner grills.
Grill size guide:
300 sq. in. Small – Gem / Monarch Series
500 sq. in. Medium – Baron / Crown / Signet
700 sq. in. Large – Baron / Regal
900 sq. in. Extra-large – Regal / Imperial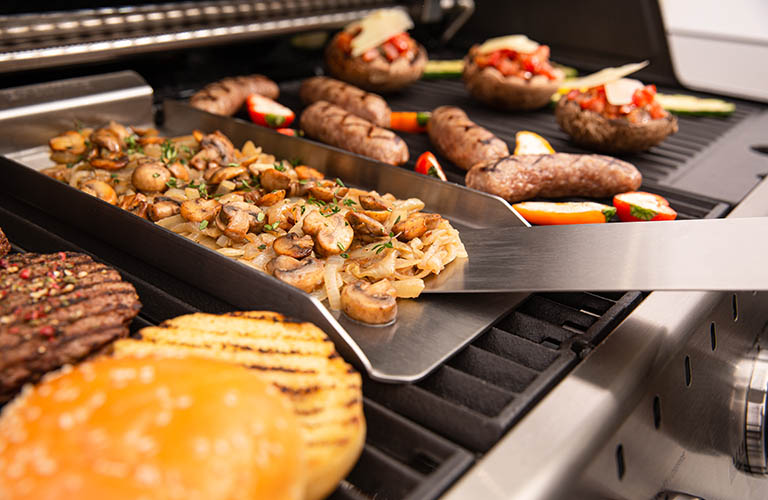 Take a good look at the product pictures
Make sure the site has lots of pictures from every angle; you need to be happy with how the grill looks. These pictures are also the best way to visualize the available features.
Check the features out thoroughly; what do they do? How does that improve or simplify the experience? Some are obvious, like a rotisserie kit that makes perfect rotisserie chickens. Others like progressively dimming control knob lights (that dim as you turn down the power) or a slide-out tank drawer (that lets you drop the tank in quickly without wrestling with angles and hoses) may not be. Features make your grilling experience easier and shouldn't be overlooked.
Watch the videos. Every Broil King grill and most accessories have them. They're one of the best learning tools.
Read the grill's product story. North American Manufacturing is a big part of ours. North American-made grills come with North American customer service, engineering, quality and reliability. We make great grills, and we're here to ensure your grilling experience is the best. It's why we proudly declare that our grills are made for flavour.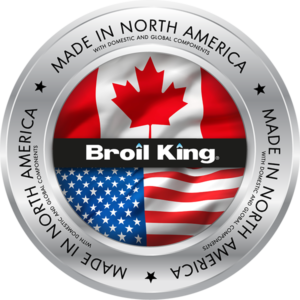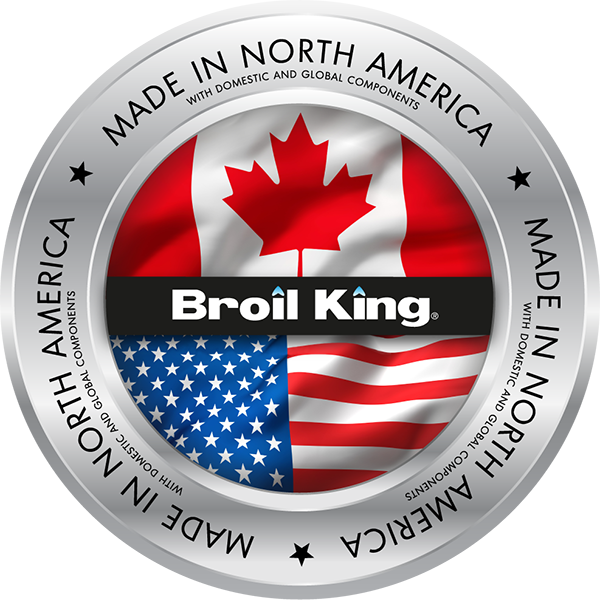 A big part of that story is the reviews. Read them. We trust what other consumers say about products; their comments highlight benefits you may not have thought of yet.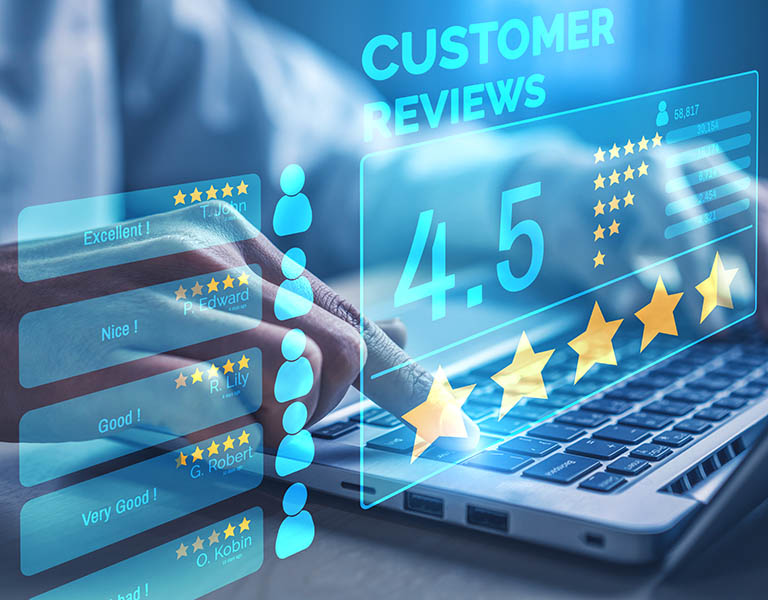 Benefits of Shopping Online
To reiterate, we can't stress the importance of assembly and home delivery. Grills have grown a lot in size over the last 20 years and can't easily be thrown in your trunk. Here are the benefits to consider if you're on the fence about assembly and delivery.
A pro is building your grill. The bolts will be adequately tightened without cross-threading or stripping. If parts are damaged in the box from shipping, they'll replace them as they build, eliminating that callback. It doesn't happen that often but it does happen.
As we said, grills are cumbersome. Let the store do the heavy lifting. Our Imperial XLS weighs a whopping 310 lbs. Even our Signet 320 weighs 138 lbs.
They'll also get you set up and explain how to use the grill. They want you to be comfortable grilling on your new purchase. Most will walk you through the features, tank connection or how a quick disconnect works on a natural gas hose.
You can spend your Saturday grilling instead of assembling.